Disclaimer
This review is based on "private purchases" or "items rented for a consideration".
No remuneration or compensation, such as a manuscript fee, has been received for publishing this, and it is an honest evaluation based on measurement data from personal testing and personal opinion.
Please read the privacy policy of this website.
Recommended for people like this
People who like sounds with a sense of depth
People who want to be surrounded by rich sound
People who like to spend money
64Audio fans
Overview of 64Audio Nio
This review will give an overview of 64Audio Nio. A complete review of this product can be found here.
audio-sound Score
Total Score: 8.6 / 10.0
Package: 8.5 / 10.0
Build quality: 9.0 / 10.0
Fitment: 8.5 / 10.0
High range: 8.5 / 10.0
Mid range: 8.5 / 10.0
Low range: 10.0 / 10.0
Less distortion: 7.5 / 10.0
Want to see the score ranking? Click here!
Basic Specifications
Frequency response: 5Hz to 22kHz
Impedance: 6Ω
Sensitivity: 105dB
Connector: 0.78mm 2pin
Features of 64Audio Nio
A different kind of presence from monitor earphones. Hybrid-type earphones that allow you to enjoy music from a new perspective
Nio is a hybrid earphone with 9 drivers, consisting of a 9mm-diameter dynamic driver and eight balanced armature (BA) drivers.
In Nio, the dynamic driver expresses expressive bass, and the combination of eight other BA-type drivers produces a stereographic soundstage that is almost three-dimensional. The Nio's unique soundstage, which combines undistorted highs and majestic bass, will provide hours of enjoyment from all genres of music.
The modern mother-of-pearl design of the faceplate shines beautifully like a jewel.
Nio's robust aluminum housing is ergonomically designed to fit most people's ears as a universal model. The faceplate has a raden design that shines beautifully like a jewel, making it as captivating in appearance as it is in sound.
A revolutionary new technology, "tia technology," that overturns conventional earphone design and dramatically improves sound quality
tia (Tubeless In-ear Audio) technology is a new technology that revolutionizes earphone design itself by using a sound conduit in the conventional balanced armature (BA) type driver, which produces sound through the sound conduit and out the sound hole.
By eliminating the use of a sound conduit in the BA-type driver and instead employing a unique tubeless design, tia technology allows the true sound from the driver to be delivered directly to your ear. The absence of a sound conduit eliminates the sound resonance problem inside the conduit and the sound attenuation problem caused by the use of a filter (damper), both of which degrade sound quality.
New "apex" technology reduces air pressure on the eardrum, which not only reduces fatigue from prolonged listening, but also helps protect hearing.
When the ear canal is blocked by earphones, the earphone speakers produce air pressure (sound pressure). This air pressure can cause ear fatigue and, by placing excessive pressure on the eardrum, can lead to hearing loss. apex technology (Air Pressure Exchange Technology) was developed to reduce the risk of hearing loss. By incorporating a specially designed "apex module" into the earphone housing, air pressure that would normally be applied to the eardrums is released through the apex module, thereby reducing the burden on the eardrums. This reduces auditory fatigue caused by prolonged listening, making it easier to maintain hearing for longer periods of time. The reduced stress on the eardrums relieves tension and improves auditory sound quality.
Single-bore design to take advantage of the tia driver
The single bore design is a new earphone design that uses a single large-diameter sound conduit as the sound exit. The single bore design enables a "tubeless design" that eliminates sound resonance caused by the sound conduit, allowing the "tia driver" to reach its full potential. The large-diameter sound conduit itself serves as an acoustic chamber and is the key to sound tuning, enabling more accurate tuning.
Linear Impedance Design" developed for various listening environments
LID (Linear Impedance Design) was developed to ensure that the sound balance of the IEMs (in-ear monitors) is not affected when connected to various player devices with different output impedance, such as high-resolution digital audio players (DAPs), smartphones, and portable amplifiers. The Impedance Design is a new design designed to ensure that the sound balance of the IEMs (in-ear monitors) is not affected when connected to various player devices with different output impedances, such as high-resolution digital audio players (DAPs), smartphones, and portable amplifiers.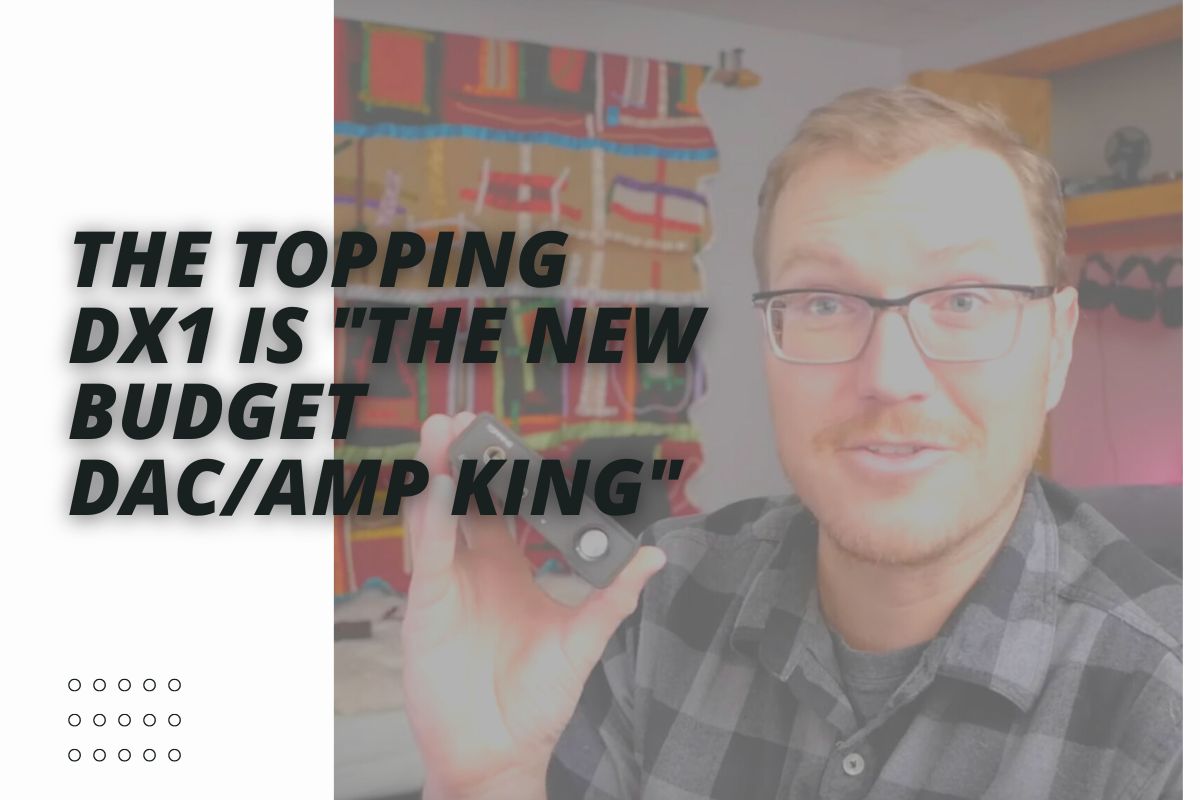 package
Package meets price standard. Contents vary widely.
Package contents
64Audio Nio
Eartips
Carrying case
Carrying pouch
Apex module (mX/m15/m20)
Cleaning tool
Manuals
Build quality
Build quality meets price standard.
This face plate is as sparkling and beautiful as mother-of-pearl inlay.
Fit
The fit is good.
Sound quality
REW Frequency Response
audio status
Sound quality description
In this review, I use the standard eartips size L and drive it with the FiiO M15 and using apex m15.
64Audio Nio has a sound signature of a full midrange.
Please see here for detailed reviews on sound quality.
Lows / Bass
64Audio claims to have brought out the expressive low frequencies of the dynamic drivers in the Nio, and if you check out the sound of the Nio, they are absolutely right: when using the m15 and m20 Apex modules, the Nio delivers very massive and deep low frequencies.
Bass drums are weighty, deep enough and rumble well, and feel raw and realistic.
The electric bass is also sufficiently black and deep with good breadth and sink.
It will fully satisfy bass lovers both quantitatively and qualitatively.
Mids
The midrange of the 64Audio Nio is neutral but tilted backward, with lots of resonance and an emphasis on depth.
64Audio claims to have tuned the Nio to emphasize a three-dimensional soundstage rather than a monitor-like sound, and this is immediately apparent when one checks the actual frequency response.
The midrange, which connects very smoothly to the highs, is actually not very texturally accurate, and even though it is resonant and muddy, the high soundstage consistency and excellent resolution make it seem hardly unnatural.
Audiophiles familiar with neutral sound will notice that the vocals are a bit dark and the midrange perspective is actually a bit poor, but for most people this will not be too disconcerting.
In fact, the midrange is cramped and not really suited for audiophiles, at least not for the original sound fidelityist. It is too muddy for high-end, and its shortcomings are obvious when listening to rock and other music, as the sound clouds over quickly, but it is linear enough that it is difficult to detect any distortion in the sound image.
It is not a bad choice for those who want to feel a warm spatial expression with a slightly resonant envelopment. Many people think it sounds rich sounding, with a sense of spaciousness and depth that is reminiscent of high-end audio.
Highs / Treble
High frequencies are smoothly tuned and have a natural decay, but overall energy is weak and extension is lacking for a high-end product.
If you listen to a full orchestra, the shortcomings are immediately apparent, as a rather ceiling-like feeling is immediately felt in the violins and woodwinds.
Despite being high-end with a large number of drivers, the high frequency range is as good as or worse than that of earphones in the $100 range, except for resolution, which is not so good.
The muddiness is strong, probably due to the relatively high distortion ratio, which may sound rich to some, but audiophiles will find the sound muddy and low-quality.
Sound quality general comment
Original Sound Fidelity: A-
Recommendation: B-
Personal preference: B-
The 64Audio Nio has a dense sound with rich, resonant staging emphasis. Some might thereby consider it an upscale sound. However, when you look at the audio specs and sound balance, it does not meet the price level, and audiophiles would be foolish to pay $2,000 for this. If 64Audio is as good as they are, they could have made a much better product with dynamic drivers, but they used too many drivers unnecessarily to make it sound muddy.
I think 64Audio is one of the more decent high-end earphone brands, but that doesn't mean that they offer superior sound quality. It seems like they use more drivers than they should, not for sound quality, but to keep the price high.
After listening to excellent earphones like the Kiwi Ears Orchestra Lite, which carefully utilize the distortion characteristics of multiple drivers to create a unique and distinctive sound, the 64Audio's lack of craftsmanship is even more noticeable. But when I hear Nio's sound, which is just a general cloudiness of the overall sound, I simply think they have no sense of taste.
Still, it is generally much more decent to buy 64Audio than to buy Campfire Audio, or JH Audio, or Unique Melody, or Westone. At least as far as I can rate them with the earphones I've checked so far.
If you like the sound of something like Nio, I'd suggest you listen to TRN VX Pro, AFUL Performer 5, and Open Audio Mercury 2.0, which have a similar soundstage, before making a decision. The total price of all these products is less than the price of Nio. Most of the time you will feel like "I can't really pay $2000 for Nio.
Sound quality features
Pros
Sound field with a sense of depth
Rich and immersive soundstage
Excellent sound image consistency
Excellent low-frequency range with depth and richness
Stable damping characteristics despite multiple drivers
Rich sound with a high sense of fullness
Cons
Lacks high-frequency extension
Inaccurate texture
Highly muddy and lacks transparency
Exorbitant price for sound quality
General comment
The 64Audio Nio are IEMs that give a rich, resonant, rich sound with a sense of depth. Many people will feel a sense of luxury from the deep, heavy bass, slightly dark and enveloping midrange, and smoothly extending, naturally connected highs. It can be said that the sound is elegant, rich, and profound, yet graceful.
However, the sound quality is basically muddy and not commensurate with the price, so unless you have a lot of extra money, it is not necessary to get these earphones. It is not a product that is going to be an end game in the least, and is more of a sound for people who want to play gold-diggers. To a serious audiophile, it would be like, "Why did they have to use so many drivers to achieve this level of sound? If they used six drivers for the midrange, shouldn't they have tried to make the listener listen more carefully?" That's all I can say.
Purchase link
64Audio Nio