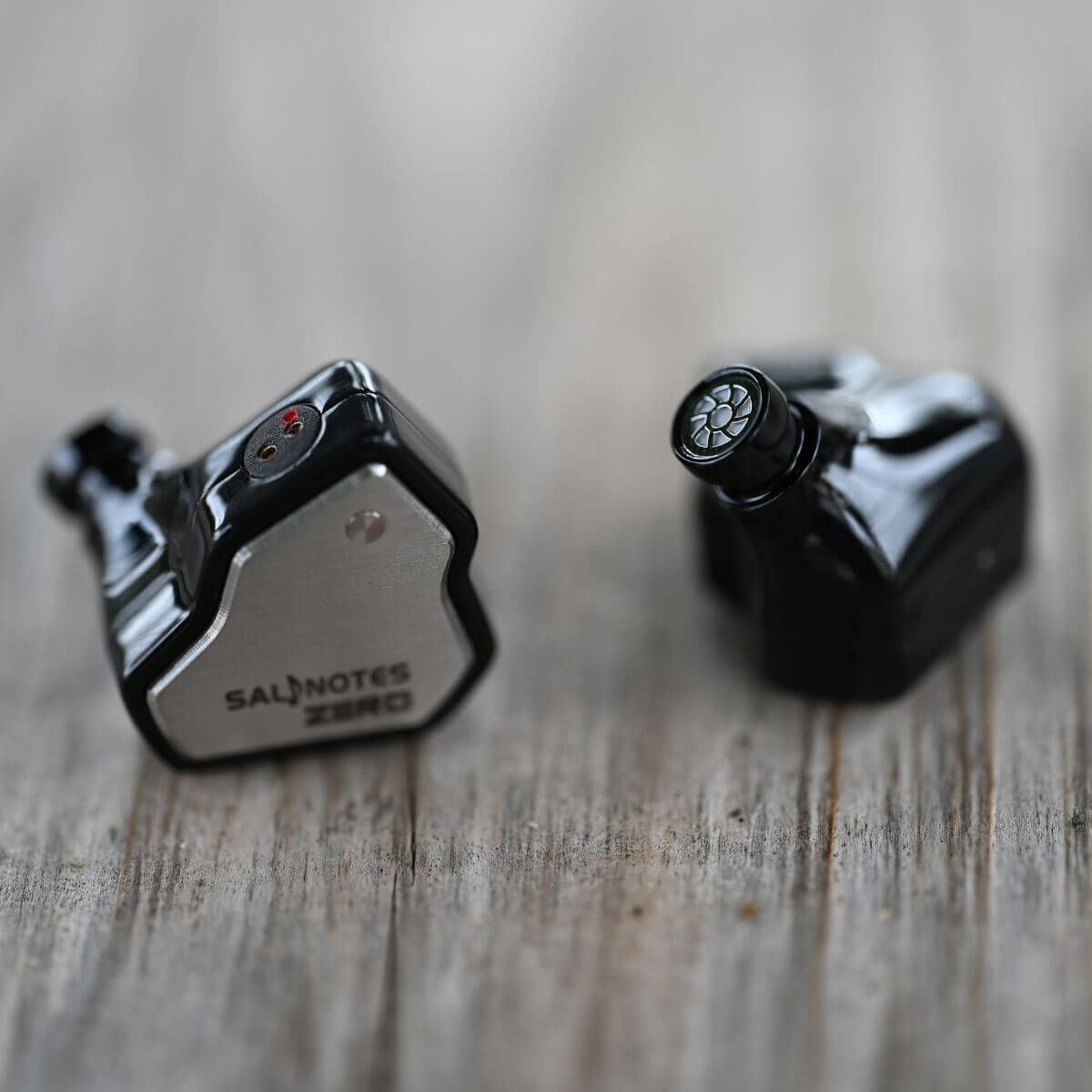 Disclaimer
This review is based on a sample provided by Linsoul to convey a sincere quality review to our readers.
No remuneration or compensation, such as a manuscript fee, has been received for publishing this, and it is an honest evaluation based on measurement data from personal testing and personal opinion.
Please read the privacy policy of this website.
Recommended for people like this
People who like studio tuning
People who want texture
People who want well-balanced earphones
People who are looking for a sound that is pleasant to the ear and does not tire them out
People who value cost-effectiveness
Overview of 7Hz Salnotes ZERO
This review will give an overview of 7Hz Salnotes ZERO. A complete review of this product can be found here.
audio-sound Score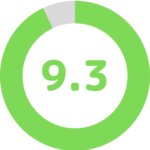 Total Score: 9.3 / 10.0
Package: 8.0 / 10.0
Build quality: 8.0 / 10.0
Fitment: 8.5 / 10.0
High range: 9.0 / 10.0
Mid range: 10.5 / 10.0
Low range: 9.5 / 10.0
Less distortion: 8.5 / 10.0
Cost performance bonus: 12.5 / 10.0
Want to see the score ranking? Click here!
Basic Specifications
Frequency response: 10Hz to 20kHz
Impedance: 32Ω
Sensitivity: 108dB
Cable connector: 0.78mm 2pin
Features of 7Hz Salnotes ZERO
10mm Dynamic Driver With Metal Composite Diaphragm
Shape&Metal Housing
Detachable High Purity OFC Cable
N52 Magnet, Fine Tuning
REVOLUTIONARY 10MM DYNAMIC DRIVER IEM  
The 7Hz Salnotes Zero is a revolutionary earphone to be fitted with a 10mm dynamic driver with metal composite diaphragm, utilizing pioneering technology exclusively developed by 7Hz.
The metallic composite diaphragm used in this product is made of high quality materials, making it easier to resonate or vibrate along with sound waves. It was constructed with ease of use in mind as each part has been designed with precision accuracy so that they will not hinder audio transmission.
ERGONOMIC SHAPE&METAL HOUSING
7Hz Salnotes Zero is housed in a environment-friendly plastic chassis with a stainless steel faceplate. High precision and precision measurements based on ergonomics were taken to help create an earphone that offers an excellent acoustic performance, as well as safety, comfort and durability.
DETACHABLE HIGH PURITY OFC CABLE
The earphones include a detachable cable with gold plated 0.78mm 2Pin connectors. The cable is made of 4 core high purity Oxygen Free Copper in parallel structure while each core is made of 19*0.08 wires+250D to maximally avoid signal loss and ensure a high fidelity transmission .
N52 MAGNET, FINE TUNING
The fine tuning technique and using of a dynamic driver ensures accurate and efficient transmission of audio signals. You can enjoy a smooth and accurate sounds without any distortion.
7HZ SALNOTE ZERO TUNING
7Hz Salnote ZERO makes the ultimate audio experience available to you from the convenience of your mobile device, laptop or desktop computer.
THE DEPTH OF ZERO
By naming it ZERO, we intended to deliver our philosophy of life to every customer. Previously our team has brought Timeless and Eternal to the community, now it's time for ZERO. ZERO means eternity and mortality without ultimateness. ZERO provides limitless imagination and allows boundless possibilities. Also ZERO is manufactured in more than one color. Three technicolored colors are adopted for this model to bring you a vibrant atmosphere and rejuvenate your music experience.
package
Packaging meets price standard. The outer box is simple and made of paper, making disposal easy.
Package contents
7Hz Salnotes ZERO
Eartips
Instructions
Build quality
Build quality meets price standard.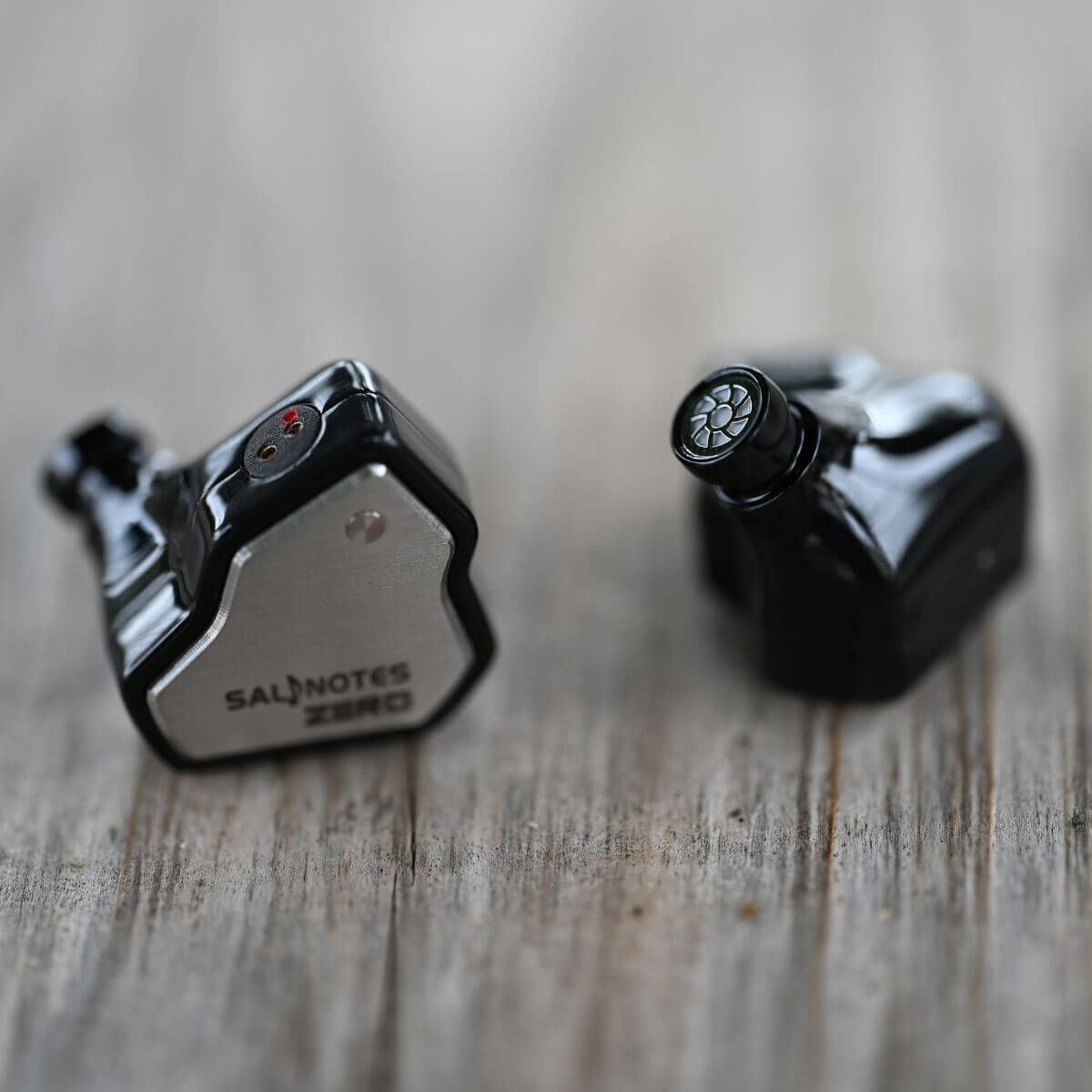 Fit
The fit is good.
Sound quality
REW Frequency Response
Sound quality description
In this review, I use the standard eartips size L and drive it with the FiiO M15.
The 7Hz Salnotes ZERO delivers a neutral studio tuning style sound, similar to a very balanced RTINGS Target.
Please see here for detailed reviews on sound quality.
Sound quality general comment
Original Sound Fidelity: S-
Recommendation: S-
Personal preference: A+
If you are looking for a great studio-tuned earphone at a low price, the ZERO can be counted among the first few to consider. It is generally above the price level in terms of audio specs and is an earphone that I would recommend over many models with price tags in the hundreds of dollars.
However, I would still recommend the CHU and Lea over the Salnotes ZERO. The Lea in particular has a level of sound that I feel is very much beyond what one could hope for in this price range.
The relationship between these three models would be Lea for resolution, CHU for overall performance, and ZERO for sound balance.
Sound quality features
Pros
High fidelity to original sound
Fairly good texture
Localization close to the speaker
Good damping characteristics
Good sound balance
Good focus on midrange
Good resolution
Excellent sound image consistency
Cons
Lacking in high frequency extension
Quite prone to distortion when the volume is turned up
Better rivals such as Lea and CHU
General comment
The 7Hz Salnotes ZERO is a new stab at the entry-level class. It is an earphone with a very well balanced sound and a resolution and audio specs above the price level. We now have another model that delivers high-end-like sound at an unbeatable price.
Purchase link