Aipower KSOUND True Wireless Earbuds Bluetooth 5.0 Headphones Charging Case, Deep Bass, IPX5 Waterproof, Touch Control, Single Earbud Use Available, 30H Playtime for iPhone and Android (K01)
This time we will focus on Aipower KSOUND EP-K01. Aipower is AUKEY's sister brand, and AUKEY is often featured on this blog. Originally developing mainly mobile batteries and chargers, AUKEY began to strongly focus on audio around 2019, and now offers high sound quality models. It has a proven track record among low-priced complete wireless earphone manufacturers in China, and its build quality and stability are reasonably good and safe.
The coloring design is also matt black, and it is relatively luxurious in this price range.
Basic specifications
Continuous / maximum playback time: 5h / 25h
Waterproof performance: IPX5
Supporting codec: AAC / SBC
Unboxing
The contents include the earphone pair, S / M / L eartips, manual, charging cable (Type-C). The package contents are standard for a True wireless earphone in this price range.
Fit
In my case, the fit is good. The antenna is extended, but it feel good to wear, and it does not fall off even shaking my head.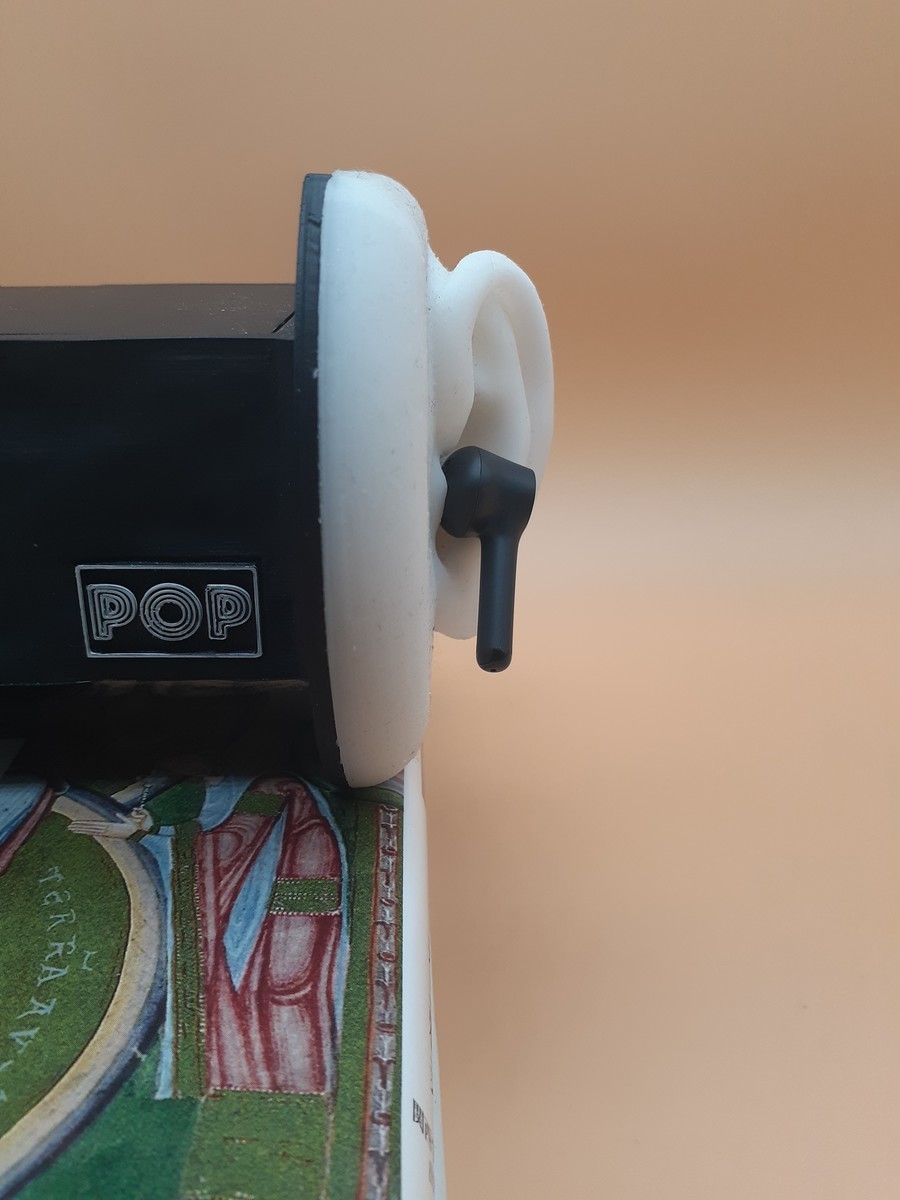 Connectivity
Probably more than standard. I don't know because I haven't been to a crowded place, but it's good at home. Distance resistance seems to be excellent, and even if it is 5 meters away, it connects seamlessly and there is no disturbance. If it is this distance, it can be reached even through the door, so there seems to be no problem even if there is a shield.
In addition, I confirmed AAC connection with Hiby R6 Pro (Android OS).
Sound Quality
Measuring equipment
SAMURA HATS Type3500RHR System: HEAD & TORSO, left and right S-Type ear model (Type4565 / 4566: IEC60268-7 compliant)
AWA type 6162 711 ear simulator
Microphone preamplifier: Type4053
Type5050 microphone amplifier power supply
Audio interface: ROLAND Rubix 24
Analyzer software: TypeDSSF3-L
Frequency response
In order, left and right, left and right average, left and right (free sound field adjusted), left and right average (free sound field adjusted). In the case of this earphone, the standard ear tip M size was used for measurement.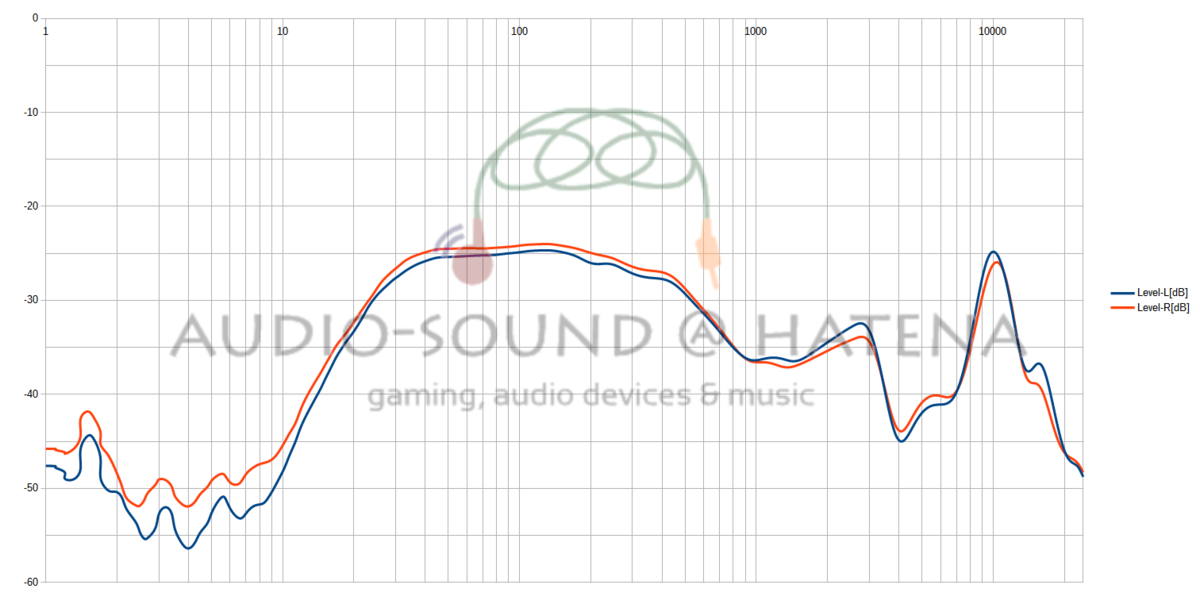 As you can see, the low range is raised, the sound is warm, the floor sound is felt as it is, and there is an appropriate expansion feeling, and it is a natural low range. The sound is a little thick and thick, but it can be heard in the warmth of the low range, but the mid range is forward, the body is sufficiently present, there is a rich feeling in the sound, there is richness, and female vocals are a little It may be dark, but you can feel the sweetness. There is no consonant sharpness. The pillars of music have a sense of stability and a sense of fulfillment, but the high frequencies are quiet and tend to lack detail and brilliance. It may be a little dark and there may be an atmosphere like listening to music in a place like a coffee shop. I think it's a sound that makes me feel nostalgia enough.
The point to be worried about is the lack of gorgeousness in the mid and high range. This calmness has increased vocal focus, but it lacks detail and height. Depending on the person, the rifting on the low range may be easily connected to the bleeding, but assuming that you like the sound of this earphone, if you still feel lacking in detail or gloss, if you use pinpoint adjustment with EQ, it is better to lift 4khz to 8khz.
Recording signature
The recording signature is posted for advisory. Free sound field adjustment is added. The source is KANN CUBE and the gain setting is high.
The music used in the recording signature is from the game maker Nippon Falcom, which I love.
JAZZ
Classical
Rock
Final Verdict
Comprehensive evaluation:

★★★★

★
The sound is warm, mild and easy to hear, and the sound is rich and lush, full of moisture, and has a fulfilling sound. However, the high frequencies are quiet and lacking a clue, which may make you feel a little dark music. If you like thick sounds, it's a great option in the price range.
Basically, the communication quality is not bad, and it seems that it is a safe model in terms of usability.
Aipower KSOUND True Wireless Earbuds Bluetooth 5.0 Headphones Charging Case, Deep Bass, IPX5 Waterproof, Touch Control, Single Earbud Use Available, 30H Playtime for iPhone and Android (K01)
Recommended articles
---