Disclaimer
This review is written based on a "private purchase" or "product rented for a price".
No remuneration or compensation, such as a manuscript fee, has been received for publishing this, and it is an honest evaluation based on measurement data from personal testing and personal opinion.
Please read the privacy policy of this website.
Recommended for people like this
People who want to enjoy deep bass range
People who value vocals
People who want to enjoy the feeling of being enveloped
People who want a massive sound
People who want a sense of immersion
Overview of Audiosense AQ4
This review will give an overview of Audiosense AQ4. A complete review of this product can be found here.
audio-sound Score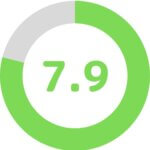 Total Score: 7.9 / 10.0
Package: 8.5 / 10.0
Build quality: 8.0 / 10.0
Fitment: 8.5 / 10.0
High range: 6.5 / 10.0
Mid range: 6.5 / 10.0
Low range: 9.5 / 10.0
Less distortion: 8.0 / 10.0
Want to see the score ranking? Click here!
Basic Specifications
Frequency response: 20Hz to 22kHz
Impedance: 10Ω
Sensitivity: 101dB/mW
Cable connector: mmcx
package
The packaging of the AQ4 is an environmentally friendly paper design that is easy to dispose of. The contents are also luxurious and include a number of eartips and a luxurious lined carrying case.
Package contents
The accessories are relatively complete. There are enough eartips.
Audiosense AQ4
Eartips (silicone and foam)
Carrying pouch
User's manual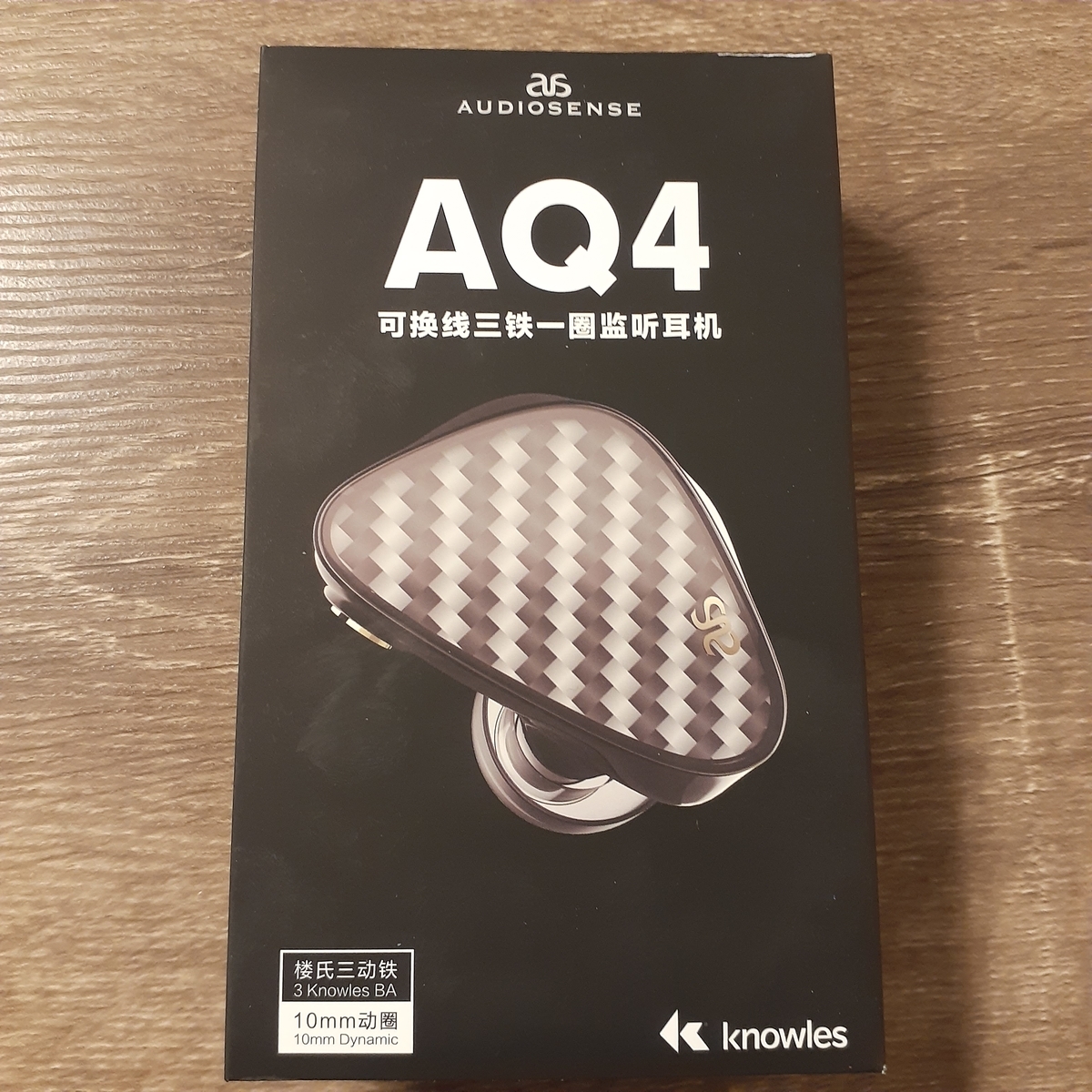 Build quality
The exterior build quality is up to the standard of the price range.
Fit
The fit to the ear is relatively good.
Sound quality
REW Frequency Response
Sound quality description
In this review, I use the standard earphone (black shaft) size L and drive it with the FiiO M15.
The Audiosense AQ4 has a full sound with a raised midrange. However, because the high midrange is suppressed, the overall emphasis is on the low midrange, and the low frequencies tend to be more prominent.
Please see here for detailed reviews on sound quality.
Sound quality general comment
Original Sound Fidelity: B+
Recommendation: D-
Personal preference: D-
The Audiosense AQ4 was officially stated to be the successor or evolution of the excellent AQ3. However, in reality, it is a completely different product, with barely a glimpse of the famous AQ3 except in the low frequency range.
Among the Audiosense models, the DT200, another famous model, is the closest to the sound of the famous AQ3, and the AQ4 is a heretic on the sidelines.
Sound quality features
Pros
Large vocal sound image
Deep low frequencies
Elegant and calm
Mild and low stimulation high frequency
Excellent sense of volume
Adequate focus on midrange
Excellent sense of presence
High sense of immersion
A sense of envelopment
Cons
Lack of consistency in sound image
Inconsistent localization
Lack of sense of construction
Lack of high frequency extension
General comment
If you are aware of the fame of the AudioSense AQ3 and intend to buy it hoping that the AudioSense AQ4 will produce such a sound, you should reconsider now. In that case, you will have to buy the DT200. And if you want to know the true appeal of the AudioSense brand, you should buy the DT100, DT300, or DT600 earphones that will delight audiophiles to the bone in the same price range.
Purchase Link