Disclaimer
This review is written based on a "private purchase" or "product rented for a price".
No remuneration or compensation, such as a manuscript fee, has been received for publishing this, and it is an honest evaluation based on measurement data from personal testing and personal opinion.
Please read the privacy policy of this website.
Recommended for people like this
People who like warm and comfortable sound
People who like well-balanced sound
People who like professional earphones that can be turned into something else when driven.
Overview of Audiosense T180
This review will give an overview of Audiosense T180. A complete review of this product can be found here.
audio-sound Score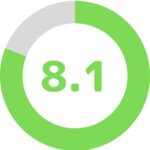 Total Score: 8.1 / 10.0
Package: 8.0 / 10.0
Build quality: 8.5 / 10.0
Fitment: 9.0 / 10.0
High range: 8.0 / 10.0
Mid range: 8.0 / 10.0
Low range: 9.0 / 10.0
Less distortion: 6.5 / 10.0
Want to see the score ranking? Click here!
Basic Specifications
Frequency response: 18Hz to 22kHz
Impedance: 16Ω
Sensitivity: 105dB/mW
Cable connector: mmcx
package
Package meets price standard.
Package contents
The accessories are relatively complete. There are enough eartips.
Audiosense T180
Eartips
Carring case
Manuals
Build quality
The exterior build quality meets the price range standard.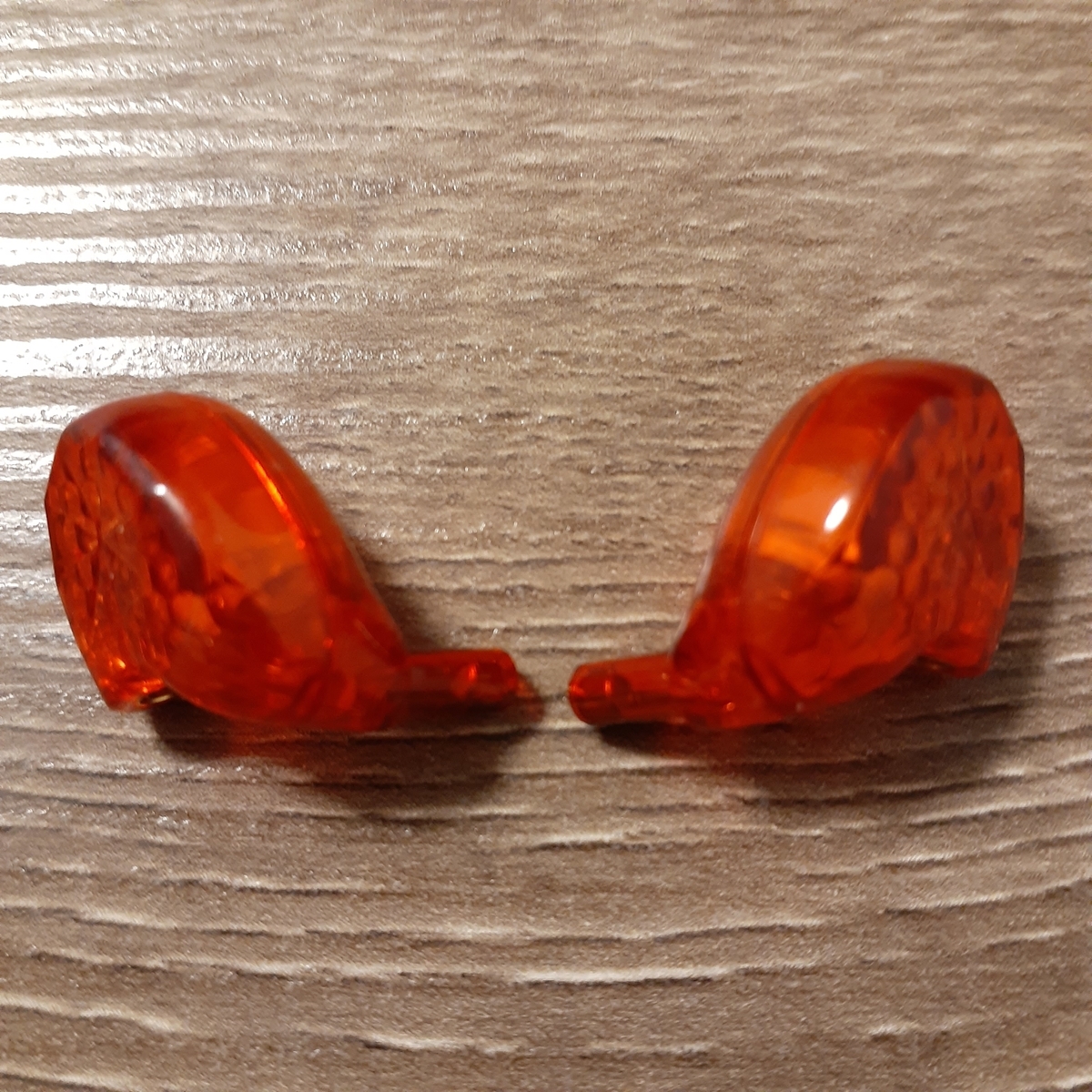 Fit
The fit is quite good.
Sound quality
REW Frequency Response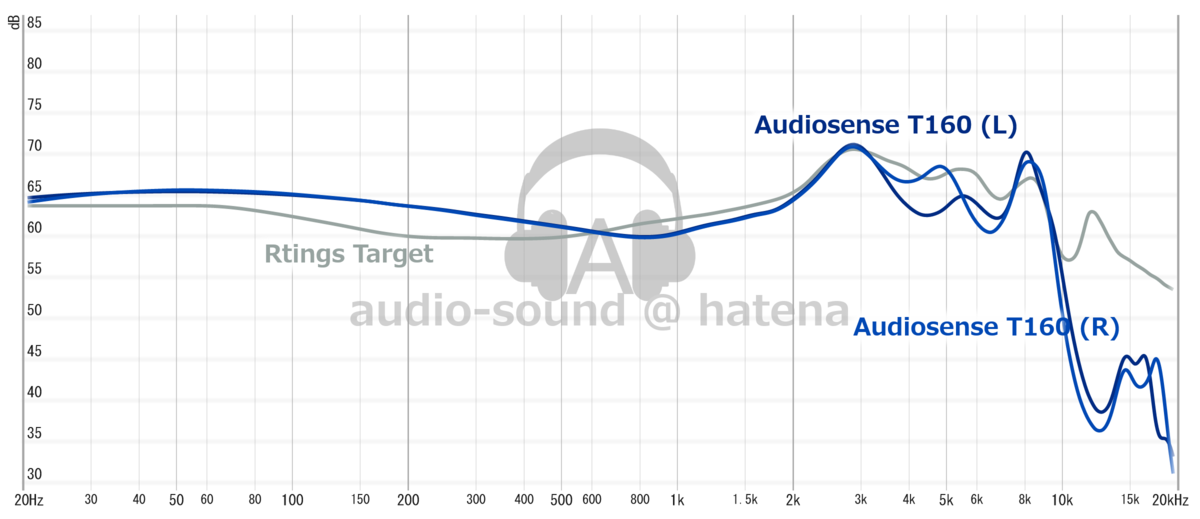 Sound quality description
In this review, I use the standard eartips size L and drive it with the FiiO M15.
The Audiosense T180 delivers a well-balanced warm-neutral flat sound. The sound becomes even more balanced when played through a headphone amplifier with high impedance, indicating excellent performance beyond price as clear monitor earphones. The actual sound driven with an 82-ohm attenuator can be seen in the recording signature here.
Please see here for detailed reviews on sound quality.
Sound quality general comment
Original Sound Fidelity: B+
Recommendation: B+
Personal preference: B
The standard T180 is a well-balanced, flat earphone. However, it can be used as a very good monitor earphone by using a high output impedance headphone amplifier and attenuator.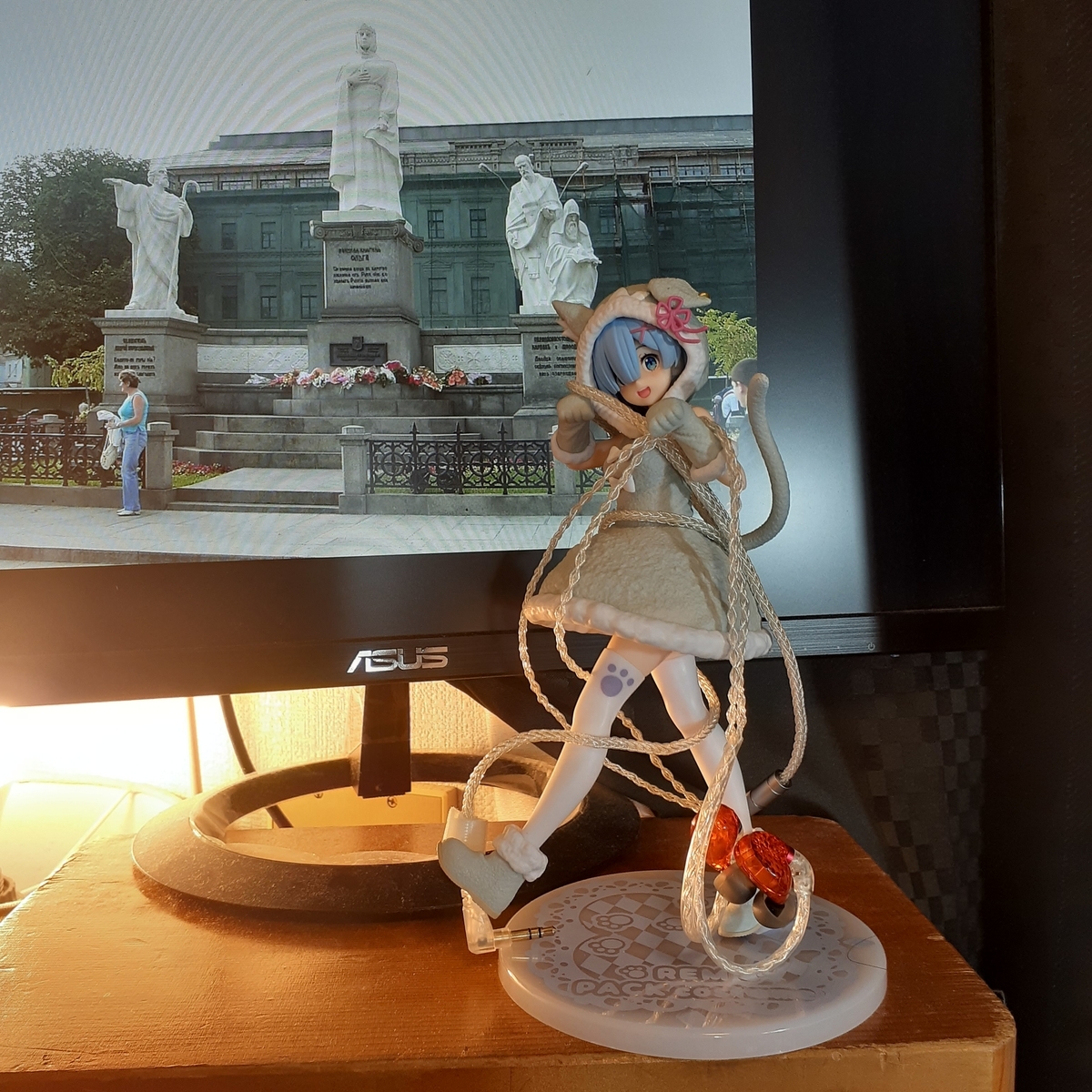 Sound quality features
Pros
Sound field with a sense of depth
Good balance
Warm and comfortable to listen to
High-load attenuator quickly turns them into high-quality monitor earphones
Cons
Lacks a sense of clarity
Lack of detail
Lack of airiness
General comment
The Audiosnse T180 is a warm-neutral IEMs that is not bad in its price range. They are not bad to use as standard, but their real appeal is their high-definition sound when used with a high output impedance headphone amplifier and attenuator.
Purchase link
AUDIOSENSE T180
$41.00

amazon.com