Disclaimer
This review is based on "private purchases" or "items rented for a consideration".
No remuneration or compensation, such as a manuscript fee, has been received for publishing this, and it is an honest evaluation based on measurement data from personal testing and personal opinion.
Please read the privacy policy of this website.
Recommended for people like this
People who like dark sounds
People who like boomy, warm low frequencies
Overview of CCA PLA13
This review will give an overview of CCA PLA13. A complete review of this product can be found here.
audio-sound Score
Total Score: 8.6 / 10.0
Package: 7.5 / 10.0
Build quality: 8.5 / 10.0
Fitment: 8.5 / 10.0
High range: 8.5 / 10.0
Mid range: 9.5 / 10.0
Low range: 10.0 / 10.0
Less distortion: 8.0 / 10.0
Want to see the score ranking? Click here!
Basic Specifications
Frequency response: 20Hz to 20kHz
Impedance: 16±3Ω
Sensitivity: 100±3dB
Connector: 0.75㎜ 2pin
Features of CCA PLA13
CCA patented planar driver
Professional Tuning Adjustments
Lightweight, elegant, ergonomically designed
High-purity silver-plated cables
The First Planar Magnetic Driver IEM - CCA PLA13
CCA enters the world of planar magnetic driver IEMs with the PLA13, a large 13.2mm planar magnetic driver in a precision-engineered plastic shell construction for the perfect blend of professional acoustics and construction. CCA PLA13 features ergonomically designed, lightweight ear shells to ensure a comfortable listening experience.
CCA patented planar driver
The CCA PLA13 features R&D's patented 13.2mm dual-cavity planar diaphragm driver and double side-array magnets for superior sound with fast transients and lively sound response, reproducing musical details perfectly.
Professional Tuning Adjustments
CCA PLA13 has years of expertise in HiFi in-ear monitor design. With a professional team of acoustic engineers, PLA13 is tuned for a balanced sound with a detailed and accurately reproduced frequency range and a spacious soundstage. At all frequencies - bass, midrange, and treble - PLA13 delivers a clean and accurate response.
Lightweight, Elegant, Ergonomic Design
The CCA PLA13 ear shells are made of high quality plastic material and aluminum alloy face panels. They are ergonomically shaped and elegantly designed. They are lightweight and offer a comfortable fit.
package
The package meets the standard for the price range. The usual KZ package is not enough for the price.
Package contents
CCA PLA13
Eartips
Manuals
Build quality
Build quality meets the price standard. 
Fit
The fit is good.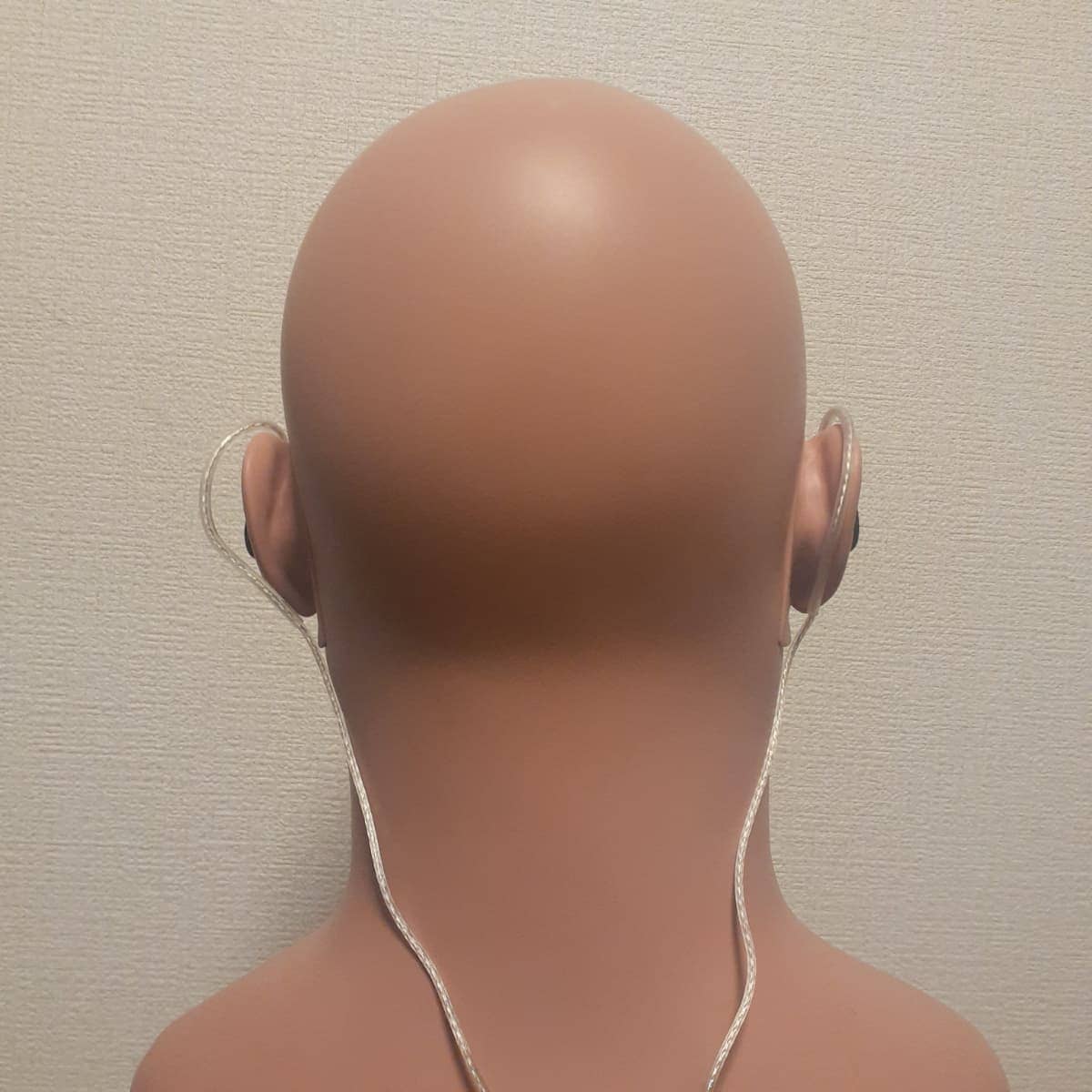 Sound quality
REW Frequency Response
audio status
Sound quality description
In this review, I use the standard eartips size L and drive it with the FiiO M15.
CCA PLA13 has a near-neutral sound signature.
Please see here for detailed reviews on sound quality.
Lows / Bass
The low frequencies extend quite deep.
Bass drums sound heavy and impactful enough to rumble well enough.
The electric bass is also sufficiently black and expansive to give a definite sense of contrast at the bottom of the music.
It will be able to satisfy bass lovers to a great extent. Even heavy bass fanatics will be fully satisfied. The sense of balance with the midrange is not bad, but the low frequency tends to be a little too strong. The amount of low frequency is a little excessive, especially for those who usually listen to loud music.
Mids
The midrange of the CCA PLA13 is tuned fairly close to neutral. At least the texture is quite accurate.
The midrange is a bit darker and the sound has a softer profile, so the sense of buildup is much less pronounced. Vocals sound calm and mature, and there is a sense of quietness, which is not bad for relaxing listening, but the sense of detail is much lacking, and separation tends to sound a bit poor.
The airy and delicate nature of the sound gives it a clean outlook, but the midrange is generally subdued, and the sound is thin and bland. It seems refreshing and pleasant at first, but after listening to it a little longer, you start to yawn at the lack of interest that lacks a sense of crispness.
Even though the sound in the midrange has the same subtle tendency, it is much more enjoyable to listen to it with CCA LYRA, because the sense of detail seems to be much different.
Highs / Treble
High frequencies are quite original and close to the localization of the speaker. High frequency extension is quite good.
Overall, the highs are basically safe with a little less energy, but the super highs are strong and oddly distorted, which may sound unpleasant to younger listeners.
The highs are a bit lacking in definition, which I personally find unsatisfactory.
Sound quality general comment
Original Sound Fidelity: A
Recommendation: A-
Personal preference: A-
The CCA PLA13 has a wide range from heavy bass to ultra-high frequencies, giving the listener an excellent sense of range typical of plane-driven drivers.
The recent KZs are very proficient at tuning the midrange, so they sound quite convincing, but the high frequency range is a bit lacking. It is hard to generalize, as there are probably different tastes in sound balance, but in general, the KZ PR1 Pro is probably more suitable for everyone.
Sound quality features
Pros
Superior texture
High-frequency extension for excellent airiness
Good original sound fidelity
Good listening comfort
Delicate
Refreshing
Excellent damping characteristics
Speaker-like forward localization
Heavy and deep low frequency range
Cons
Lacks a sense of structure
Lack of detail
Dark midrange
Lacks a sense of crispness
General comment
The CCA PLA13 is an in-ear monitor with a wonderful sense of range, which is oddly characteristic of planar drive systems. The build quality is not bad, and the midrange texture is quite accurate, but the lack of detail is quite annoying. In general, it is better to buy the LETSHUOER S12, which offers better planar-driven sound at a similar price point, than to buy this.
Purchase link