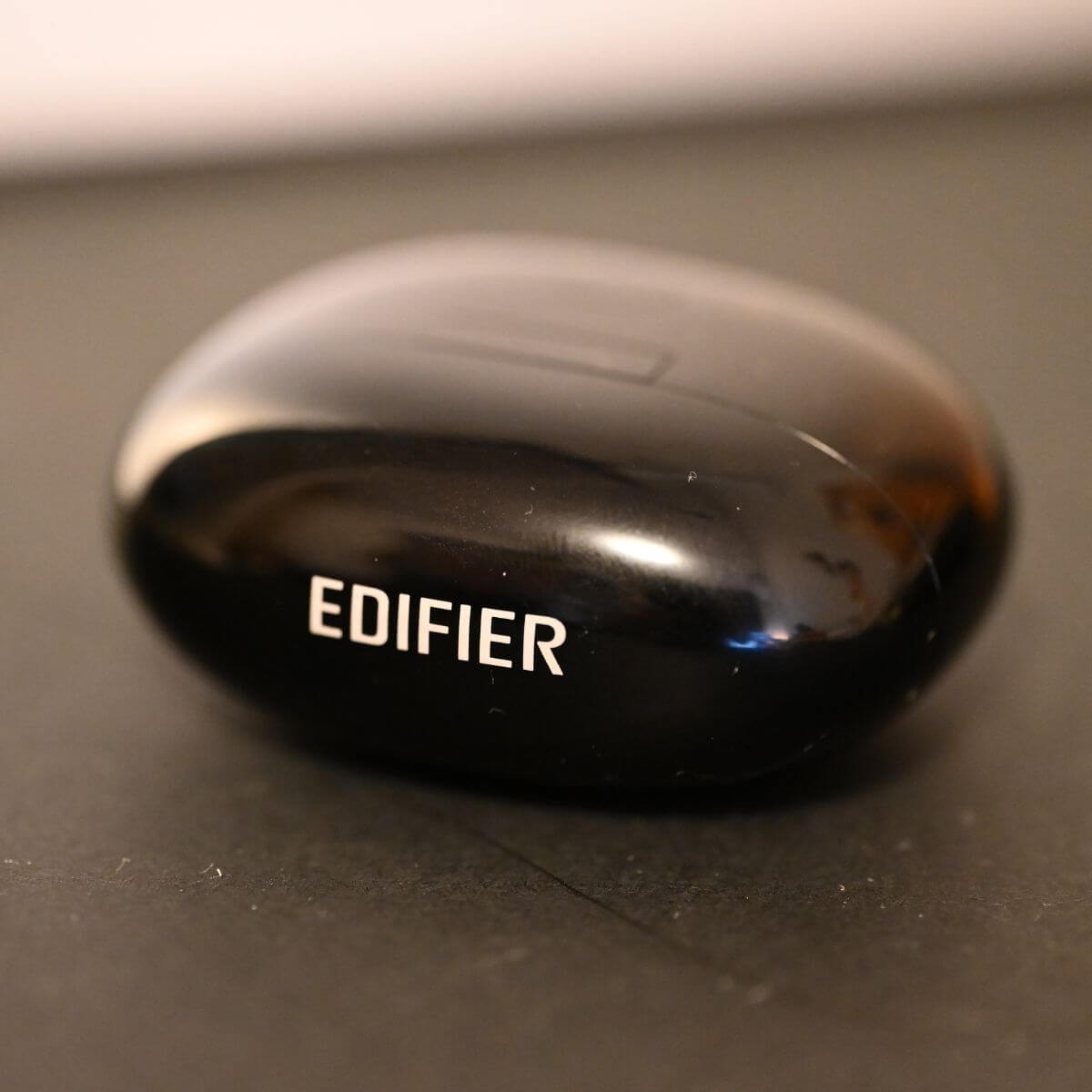 Disclaimer
This review is based on a sample provided by Edifier to convey a sincere quality review to our readers.
No remuneration or compensation, such as a manuscript fee, has been received for publishing this, and it is an honest evaluation based on measurement data from personal testing and personal opinion.
Please read the privacy policy of this website.
Recommended for people like this
People looking for earphones that support Snapdragon Sound
People who like to listen to sound without getting tired of hearing it.
Overview of QCY T20
This review will give an overview of Edifier W220T. A complete review of this product can be found here.
audio-sound Score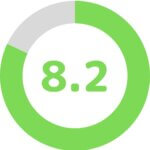 Total Score: 8.2 / 10.0
Package: 8.0 / 10.0
Build quality: 8.0 / 10.0
Fit: 7.0 / 10.0
High range: 8.0 / 10.0
Mid range: 8.0 / 10.0
Low range: 8.5 / 10.0
Less distortion: 8.5 / 10.0
Communication quality: 9.5 / 10.0
Want to see the score ranking? Click here!
Basic Specifications
Continuous / maximum playback time: 6h / 24h
Waterproof performance: IP54
Supported codecs: aptX Adaptive / aptX  / SBC
Snapdragon Sound & Bluetooth 5.3: The newest Bluetooth SoC from Qualcomm, QCC3056, is used to support the powerful mobile audio technology SnapDragon Sound. It has passed Qualcomm's stringent interoperability tests for distortion rate, connection stability, and low latency. The highly efficient and low latency audio codec "aptX Adaptive" supports data rates of up to 96kHz/24bit for the Edifier W220T, enabling high-resolution level music playback completely wirelessly.
EDIFIER's 26 years of vocal technology: The 13mm liquid crystal polymer composite diaphragm is used to ensure low-frequency descriptive power by using a driver with a large aperture for a fully wireless earphone. The diaphragm utilizes Uniforce technology to reduce distortion to 0.5%, faithfully reproducing the original details of the sound source.
The aptX Voice technology supports a sampling frequency of 32 kHz, which has a wider bandwidth than conventional technologies, enabling high-quality voice calls. The left and right earphones are equipped with two microphones each, and the "cVc 8.0" noise-canceling technology reduces environmental noise to deliver a clear, easy-to-hear voice to the person on the other end of the line. The half-in-ear body structure, which is lightly inserted into the ear, significantly reduces pressure on the ear canal using an ergonomic approach based on a database, and provides a high level of spatial expression and a light wearing comfort.
Up to 24 hours of continuous playback; Equipped with a 35mAh lithium-ion battery in the left and right earphones and a 350mAh lithium-ion battery in the charging case. The earbuds can be charged in 15 minutes for 120 minutes of playback, so there is no need to rush when you are on the go.
The Edifier Connect app for iOS and Android OS allows users to check the battery level, start/stop pairing, and customize the functionality of the device by switching between game modes, selecting sound modes, and assigning pressure-sensitive sensor functions. The Edifier Connect app also allows users to customize the device by switching game modes, selecting sound modes, and assigning pressure sensitive sensor functions.
package
The Edifier W220T's package meets the price standard.
Package contents
There is no shortage of accessories. The package contains the following:
Edifier W220T
Charging case
USB Type-C cable
Manual
Build quality
The build quality of the Edifier W220T meets the price standard.
Fit
The fit is good, but because of the inner-ear design, the sound can easily change with the fit.
Connection quality
I tested it by connecting it to a Cayin N6II/E02 with aptX.
I don't know, I haven't been in crowded places, but it is stable in my home. Distance tolerance is excellent, and the connection is seamless and intact even at a distance of about 5 meters. Music can be heard consistently without interruption, even across obstructions.
There may be a small amount of white noise, but most people probably won't notice it.
Interface/operation
The operating interface is a touch type.
| | |
| --- | --- |
| Power ON | Open the charging case lid |
| Power OFF | Put the earphones in the charging case and close the lid. |
| Pairing | Open the lid of the charging case with the earphones in it, and press and hold the pairing button on the charging case. |
| Play | Tap the multi-function button once |
| Stop playback | Tap the multi-function button once |
| Previous song | Tap the multi-function button three times |
| Forward song | Tap the multi-function button twice |
| Answer call | Tap the multi-function button once |
| End call | Tap the multi-function button once |
| Reject call | Press and hold the multi-function button for 2 seconds |
| Activate voice assistant | Press and hold Multi-function button for 2 seconds |
Sound quality
Sound quality description
Edifier W220T has a sound signature that emphasizes a mildly pleasant listening bright midrange.
The following review was tested on a FiiO M15 with an aptX connection.
Please see here for detailed reviews on sound quality.
Sound quality general comment
Original sound fidelity: B-
Recommendation: C
Personal preference: C
If you are buying these for Snapdragon Sound, fine, but if you are buying these for sound quality, be aware that the poor fit not only limits considerably the number of people who can experience the potential of these earphones, but also the overall sound performance is mediocre.
Sound quality features
Pros
Sense of depth
Comfortable to listen to
Mild
Cons
Significant lack of high frequency extension
Poor range feel
Sound easily changes with fit
Lacks in resolution
Lack of depth in musical expression
General comment
The Edifier W220T is one of the few in-ear earphones that supports Snapdragon Sound, and if that's what you're buying it for, it's a good bet. However, if you are buying it for its sound quality and usability, it is not too late to think about it a little more carefully.
Purchase Link