Disclaimer
This review is written based on a "private purchase" or "product rented for a price".
No remuneration or compensation, such as a manuscript fee, has been received for publishing this, and it is an honest evaluation based on measurement data from personal testing and personal opinion.
Please read the privacy policy of this website.
Recommended for people like this
Those looking for a good monitor earphone
Those who like a well-balanced sound
People who are particular about the depth of low frequencies
People who are particular about overtone expression
Classic/JAZZ fan
People who value cost performance
Overview of Moondrop CHU
This review will give an overview of Moondrop CHU. A complete review of this product can be found here.
audio-sound Score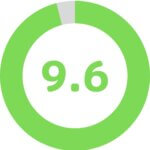 Total Score: 9.6 / 10.0
Package: 8.5 / 10.0
Build quality: 8.5 / 10.0
Fitment: 8.5 / 10.0
High range: 9.5 / 10.0
Mid range: 10.0 / 10.0
Low range: 10.0 / 10.0
Less distortion: 9.0 / 10.0
Want to see the score ranking? Click here!
Basic Specifications
Frequency response: 10Hz to 35kHz
Impedance: 18Ω
Sensitivity: 120dB/Vrms
Cable connector: N/A
package
The package is above the standard price.
Package contents
Moondrop CHU
Eartips
carrying case
Ear guide
Manuals
Build quality
Build quality meets price standards. Re-cable is not possible.
Fit
The fit is quite good.
Sound quality
REW Frequency Response
Sound quality description
In this review, I use the standard eartips size L and drive it with the FiiO M15.
Moondrop CHU has a neutral sound with an emphasis on the midrange. It is also excellent in the depth of the low range, and it can express a profound feeling relatively well.
Please see here for detailed reviews on sound quality.
Sound quality general comment
Original Sound Fidelity: A+
Recommendation: S
Personal preference: S+
The CHU's sound near the top of the range of Moondrop products I have heard, and especially their sound balance has never sounded better.
How do they compare to the KATO's? The KATO is very superior in audio specs, and even considering their superior nozzle system and build quality, I would have to say that the KATO is the better earphones from a reviewer's perspective.
However, for my personal taste, I would say CHU. I guess it's the difference in low frequency range. I think KATO is more extended in the high frequency range, and it is hard to say whether it is better or worse. I am surprised at Moondrop's uncompromising quality in making CHU, which is supposed to be an entry-level product.
Sound quality features
Pros
Almost perfect texture
Good sound balance
Bright midrange
Lush
High resolution
Excellent low frequency depth
Good clarity
Near perfect monitor speaker sound
Excellent sound image consistency
High transparency
Frontally localized
Excellent coherence and overtone resonance
Cons
Lacks airiness
Slightly noisy upper midrange
Sound a little too clear for relaxed listening
Lacks subtlety
General comment
Moondrop CHU is an entry-level Chinese iems that could be called a "KATO the Younger," created with the knowledge gained from KATO. While the quality is kept in line with the price, the development results obtained from the latest models have been steadily introduced, and some of the improvements have even been made.
Purchase link