NUARL N6 Pro TWS True Wireless Stereo Earphones Earbuds Bluetooth5 11hr Playback aptX with HDSS IPX4 N6PRO-RC(RED Copper)
NUARL is a little star player in the Japanese Truely wireless earphone market. The company released the very famous fully wireless earphone NUARL NT01AX in 2018. Its amazing sound quality and quality surprised and captivated many. NUARL carries out research and development type product development, which is rare even as a True wireless earphone manufacturer in Japan, and is particular about the quality of the driver.
The NUARL N6 Pro uses the "SWCNT composite diaphragm", which is made by vacuum-depositing two vibrating membranes, single-walled carbon nanotubes and PEEK, and bonding them together with the HDSS technology used in the NT01AX. It has achieved a pure sound with little distortion. The sound of the completed N6 Pro is a natural and three-dimensional sound that does not seem to be a truely wireless earphone, and it is a product that has a particularly strong appeal to users who are particular about three-dimensional sound field expression.
Basic specifications
Continuous / maximum playback time: 11h / 55h
Waterproof performance: IPX4
Supporting codec: aptX / AAC / SBC
Unboxing
The overall design of the earphone package is normal for this price. The packages for AVIOT and NUARL are similar, and the accessories are similar. The package includes a black silicone earpiece and Spinfit CP360, a dedicated charging case and a dedicated charging cable (USB Type-C). The accessories are a little luxurious.
Fit
The housing is slightly larger. If you have a lot of protrusions and a small ear, the earphone body may be slightly protruding from the side. There is an ear loop that hooks well in the ear, making it comfortable to wear.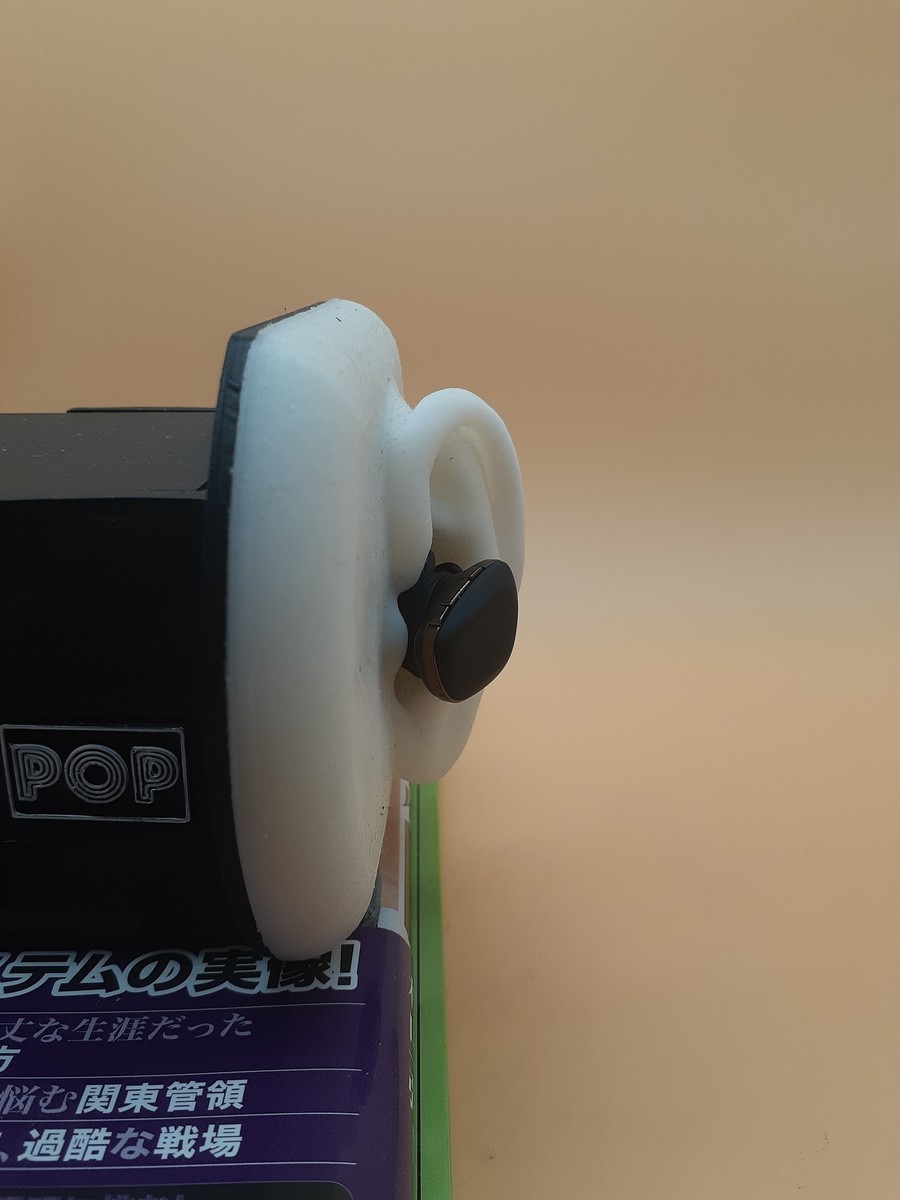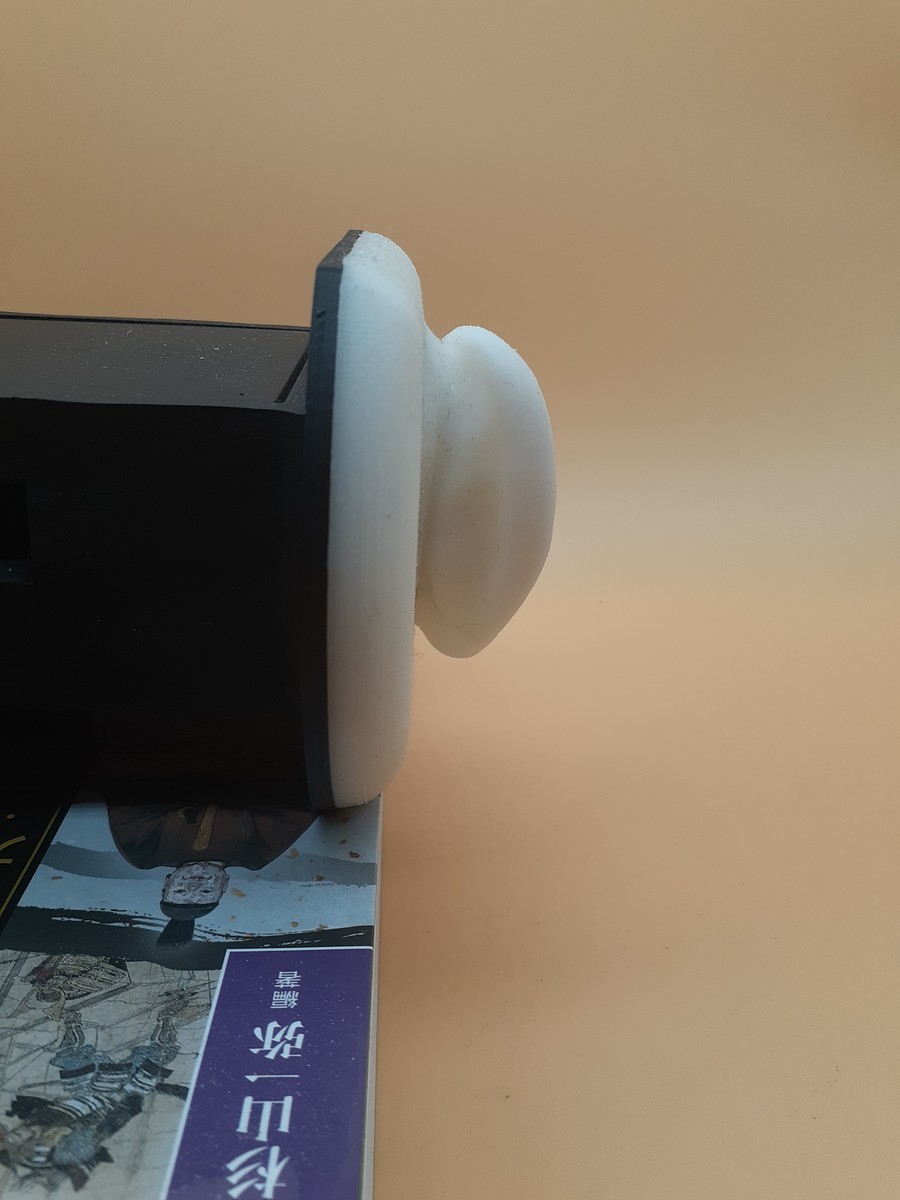 Connectivity
It's a pretty good product in this price range. I don't know well because I haven't been to a crowded place, but it's good at home. Distance resistance seems to be excellent, and even if it is 5 m away, it is seamless and does not disturb. It seems to be okay if there is a shield. However, in my case, the communication tends to be disturbed at the beginning of the connection.
Also, there is a slight amount of white noise, but I think that only sensitive people should be concerned.
Sound Quality
Measuring equipment
SAMURA HATS Type3500RHR System: HEAD & TORSO, left and right S-Type ear model (Type4565 / 4566: IEC60268-7 compliant)
AWA type 6162 711 ear simulator
Microphone preamplifier: Type4053
Type5050 microphone amplifier power supply
Audio interface: ROLAND Rubix 24
Analyzer software: TypeDSSF3-L
*Due to the response of the ear simulator, the reliability below 20hz and above 16khz is not high.
Frequency response
In order,
[AET07 M attached] Separate left and right
[AET07 M attached] Average left and right
[AET07 M attached] Separate left and right (free sound field corrected)
[AET07 M attached] Left-right average (free sound field corrected)
[Spinfit CP360 S attached] Separate left and right
[Spinfit CP360 S attached] Average left and right
[Spinfit CP360 S attached] Separate left and right (free sound field corrected)
[Spinfit CP360 S attached] Left-right average (free sound field corrected)
[black M attached]  Separate left and right
[black M attached]  Average left and right
black M attached] Separate left and right (free sound field corrected)
[black M attached] Left-right average (free sound field corrected)
Comparison (free sound field corrected)
Comparison (free sound field corrected/2khz-24khz)
* "AET 07 M size" is the reference eartip for measurement of this blog. All other eartips are standard with this earphone package unless otherwise noted.
As you can see from the frequency characteristics, it is relatively flat, but the mid-range is slightly concave, and the slope from there to the mid-high range is slightly strong, indicating that the high range is considerably extended. I think it's good to define it as a U-shape.
This makes the mids dry a bit, a bit lighter and cleaner, and the hi-hat crashes a bit more loud in the highs. And while the transients are strong and the outlines of the notes are audible, the rhythm is very crisp and clear, it also adds a digital feel to the music as a whole. There is a feeling of being a little young, the sound field is bright in its entirety, and there is a refreshing and refreshing feeling. There is a slight stimulus at high frequencies, and the sharpness tends to be slightly stronger, so it may be slightly disliked by those who are sensitive to such bites. Also, although the low range feels thick, the weight, depth, and squealing of the floor are relatively suppressed, giving the impression of slightly rising.
Also, since the mid and high frequencies are relatively raised, the acoustic guitar is metallic and has a fairly fine grained arpeggio, and it has a glimmering sparkle that makes me sound attractive. Due to the calmness of the ultra-high range, there is also a splendid atmosphere in the middle range, which will make the female vocals attractive. The body of the vocal is slightly thin, and it sounds refreshing. Consonants are slightly emphasized.
The entire sound field has a sense of height and depth, and it has a spacious area that allows good air. It should be very desirable for listeners who emphasize the sound field. If you like the refreshing, lively, and bright atmosphere, you'll love this earphone.
Recording signature
Please refer to the following for the basic principles of recording signatures and how to enjoy them.
The recording signature is posted for advisory. Free sound field adjustment is added. The source is KANN CUBE and the codec setting is aptX.
The music used in the recording signature is from the game maker Nippon Falcom, which I love.
JAZZ
Classical
Rock
Final Verdict
| | |
| --- | --- |
| Comprehensive evaluation: | ★★★★★ |
In terms of sound quality, it can only be said that the degree of perfection is very high, and when searching with completely wireless earphones in the $100 range, it is definitely a standard model. The sound is slightly leaning toward the brightness, and the sharp, high-pitched areas may sound stimulating, but other than that, you can enjoy a sound with a relatively clean and clear depth. The thickness has been adjusted appropriately in terms of the realism of the sound, and it has a clean space, but you will not hear the sound as unnatural as it sounds.
NUARL N6 Pro TWS True Wireless Stereo Earphones Earbuds Bluetooth5 11hr Playback aptX with HDSS IPX4 N6PRO-RC(RED Copper)
Recommended articles
---