Disclaimer
This review is written based on samples lent by Open Audio to give readers an honest quality review.
No remuneration or compensation, such as a manuscript fee, has been received for publishing this, and it is an honest evaluation based on measurement data from personal testing and personal opinion.
Please read the privacy policy of this website.
Recommended for people like this
Love the heavy sound
Open Audio fans
Overview of Open Audio Witch
This review will give an overview of Open Audio Witch Pro. A complete review of this product can be found here.
audio-sound Score
Total Score: 8.3 / 10.0
Package: 7.5 / 10.0
Build quality: 8.5 / 10.0
Fitment: 8.5 / 10.0
High range: 8.0 / 10.0
Mid range: 7.5 / 10.0
Low range: 9.5 / 10.0
Less distortion: 8.5 / 10.0
Want to see the score ranking? Click here!
Basic Specifications
Frequency response: 10Hz to 20kHz
Impedance: 20Ω
Sensitivity: 110dB
Cable connector: 0.78mm 2pin
Features of Open Audio Witch Pro
Dual-Driver Hybrid Configuration.
Customised 9.2mm PU Ultra-Soft Suspended Edge Dynamic Driver.
High-Performance Customised Balanced Armature Drivers.
Beautiful Hand-Crafted Face Covers.
Skin-Friendly Silicone Ear Tips.
High-Purity OFC Stock Cable.
Easy To Drive.
Comfortable & Ergonomic.
Beautiful Package Design.
Witch Pro is an update to the Open Audio's Japan-exclusive Witch IEMs. It's a two-driver hybrid IEM bringing a combination of a dynamic as well as a balanced armature driver on each side. The pair houses beautifully designed hand-made ear shells in striking Purple color shells. Open Audio Witch Pro delivers quality sound with a super comfortable wearing experience!!
Impressive Sound With Dual-Driver Hybrid Configuration
Open Audio Witch Pro houses a dual-driver hybrid configuration with a 9.2mm dynamic driver and a customized balanced armature driver on each side. The drivers are arranged in a two-channel frequency separation with the Dynamic Driver producing a powerful lower-end while the BA driver delivers quality mid and high-frequency performance.
Powerful Dynamic Driver Unit
Witch Pro houses a 9.2mm dynamic driver unit on each side. This driver has a PU ultra-soft Suspended edge diaphragm coil. With the help of this driver, the elasticity and the slam of the lower end with the pair are drastically improved. Witch Pro produces an ultimate lower-end performance.
Customized Balanced Armature Driver Unit
Witch Pro produces a crisp midrange performance and nicely-detailed treble response, both frequencies are handled by a custom-developed balanced armature driver unit. Both the vocals and musical instruments have a natural tone and show excellent details to them.
Beautiful Appearance With Hand-Painted Face Covers
Each unit of Witch Pro is completely handmade by professional acoustic engineers. The drivers are assembled after rigorous matching and testing. The shell here has got an ergonomic design for a comfortable fit, while the beautiful handmade face covers give the set a delicate appearance.
High-Quality Stock Cable
In order to deliver a top-quality sound performance, Open Audio bundles the Witch Pro with a high-quality OFC stock cable. The pair adopts standard 0.78mm 2-pin connectors and got a standard 3.5mm gold-plated single-ended termination plug.
package
The one I borrowed from the manufacturer this time is not the official package, so I give it a rating of 7.5.
The full version comes in a package with a cute picture of a witch.
Package contents
Open Audio Witch
Eartips
Carrying case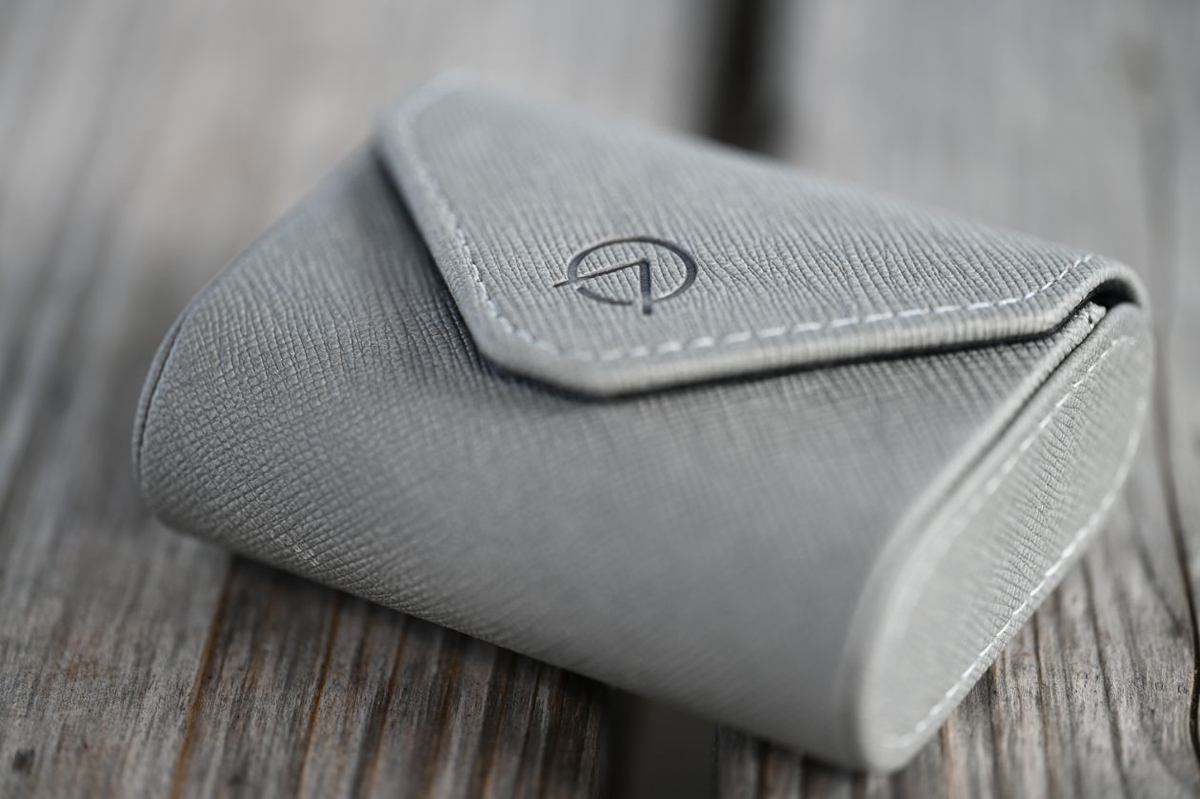 Build quality
Build quality meets price standard.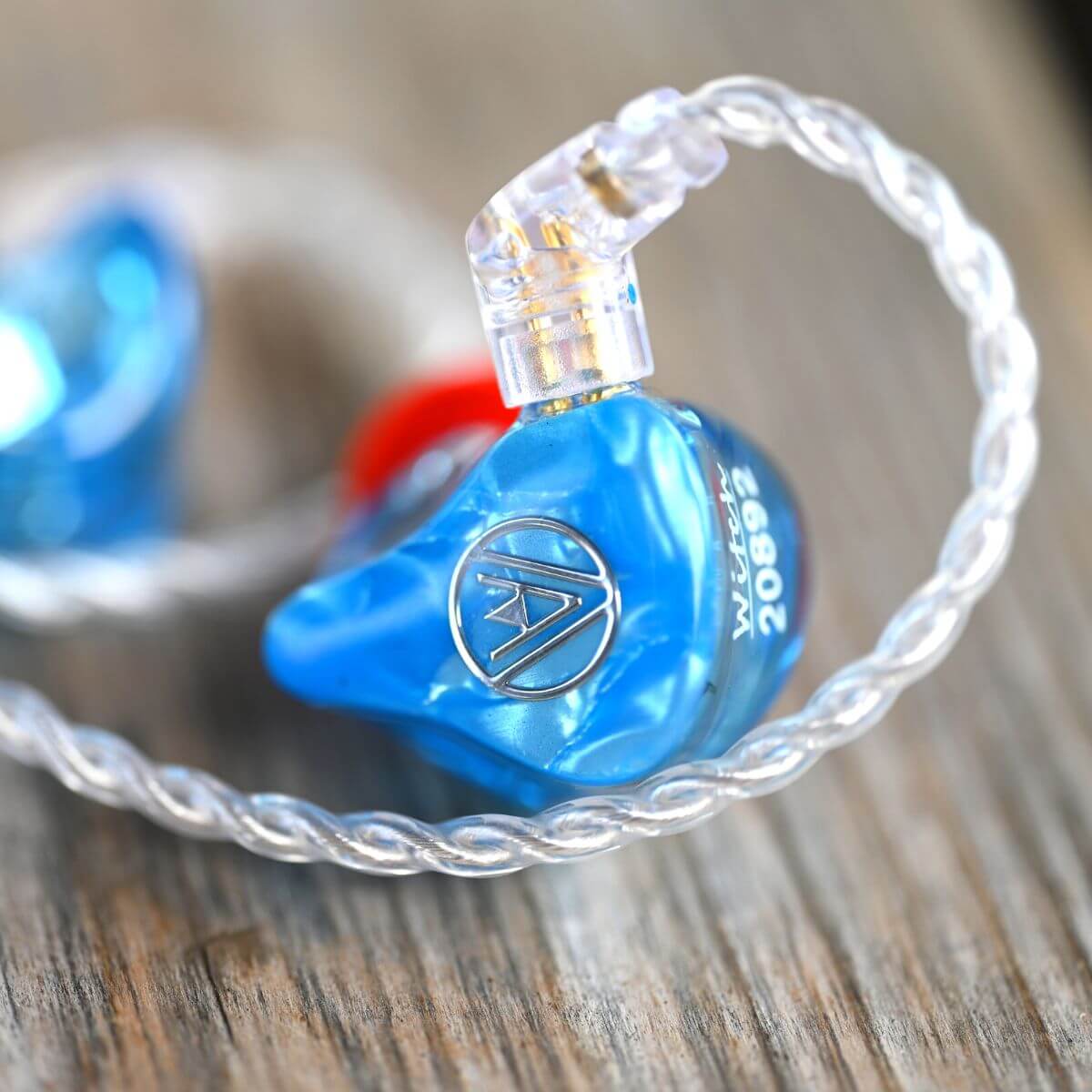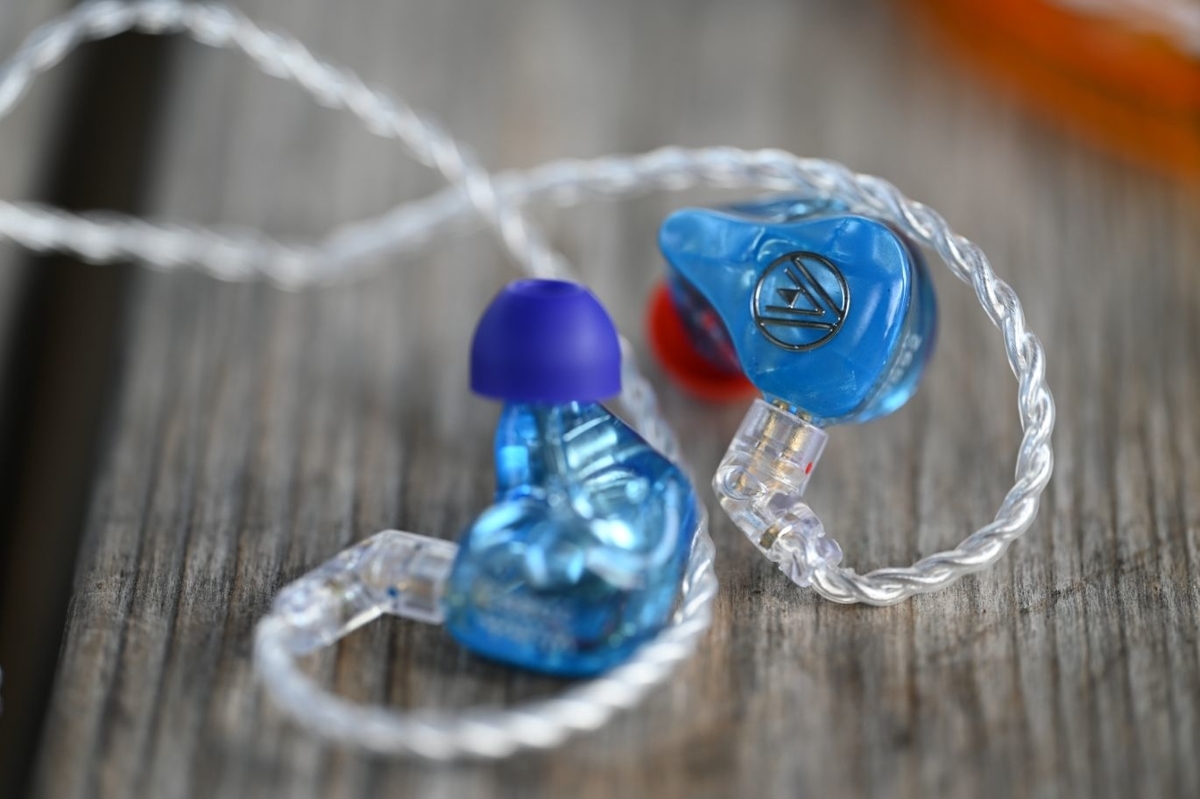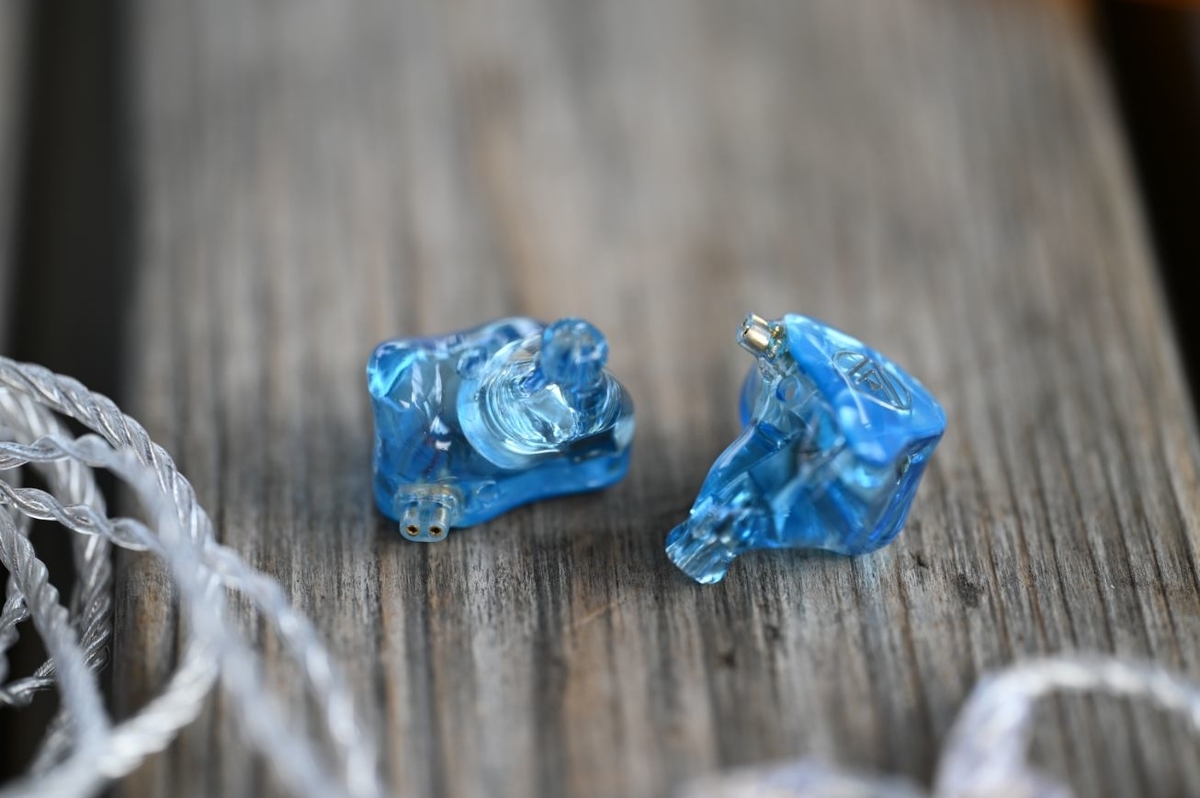 Fit
The fit is good.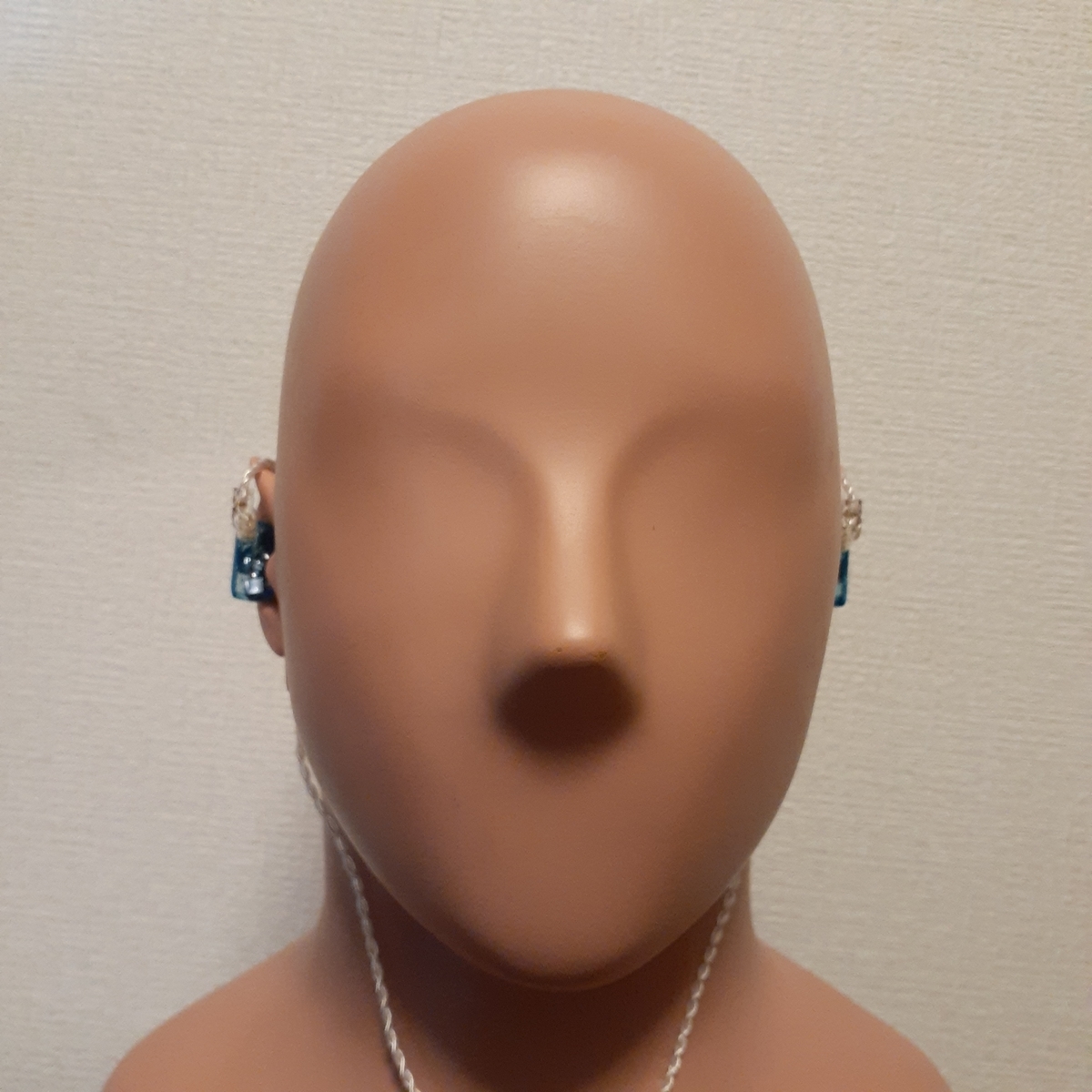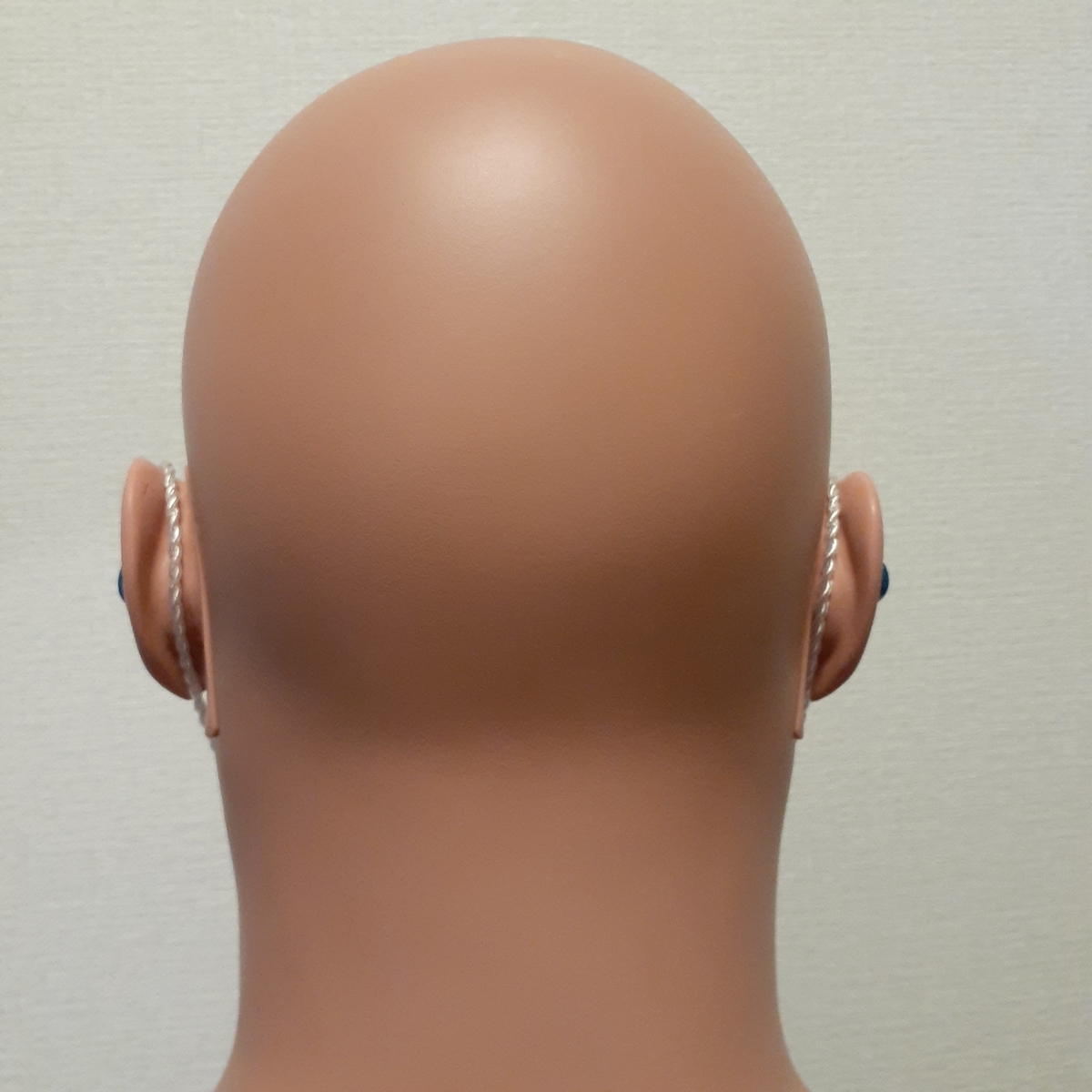 Sound quality
REW Frequency Response
audio status
Sound quality description
In this review, I use the standard eartips size L and drive it with the FiiO M15.
Open Audio Witch Pro has a V- or W-shaped sound signature with an emphasis on low and mid-high frequencies.
The change from Witch is in the highs. The highs have been shifted higher overall for improved extension. Original fidelity has also been improved.
Please see here for detailed reviews on sound quality.
Lows / Bass
The Open Audio Witch Pro's low frequencies have a strong presence throughout, with a heavy and deep sound.
Sufficiently black bass and rumble can also be expected to reproduce rich, lively, and impactful drums, generally satisfying most heavy bass enthusiasts.
The low frequency range can be described as good quality, with fairly low distortion and linearity and a good sense of perspective.
Mids
The first shortcoming of the Witch Pro is in the midrange.
It is a dark midrange that tends to sound cramped, caged, and muddy, with a distinctive sense of depth.
Gloss is emphasized in the strong resonance, and electric guitar edges and vocals sound sweet and nostalgic.
However, the vocals are sung in a nasally manner, and the atmosphere is such that one might think that the nose is stuffy. In some cases, there may be a sense that the voice sounds a little croaky. It sounds a little crazy in all the songs, so most of the vocal stuff is not very entertaining.
Personally, I like the darker sound, but the midrange is blurred and the highs are not very tight, so the focus tends to be on the bass drum, which is the cleanest sounding part of the sound.
When I tried to listen to vocals, they were unfocused, and the entire midrange was cloudy, like looking through polished glass, so the sound image was not well localized, and it tended to be difficult to understand.
In Witch Pro, the high frequencies have been re-tuned from Witch, so the density of the midrange has been reduced, decreasing the sense of richness.
Highs / Treble
Adjustments have been made in Witch Pro. High-frequency extension has been enhanced, but is still a bit lacking.
At the same time, the energy in the mid and high frequencies has been reduced a bit, giving a somewhat greater sense of depth and a cleaner sound than before.
Luminance seems to be at a level that compensates for the somewhat lacking brightness in the midrange and is well balanced with the low frequencies, so there is a good sense of clarity and I don't think there is a lack of detail.
The presence of the hi-hat and the extension of the violin have been improved compared to the previous version, and it is possible to express music with a greater sense of scale, but since depth is now emphasized more than before, the sense of localization has become somewhat difficult to understand.
Sound quality general comment
Original Sound Fidelity: A-
Recommendation: C+
Personal preference: C+
With Open Audio Witch Pro, Open Audio has succeeded in improving Witch to a certain degree. Localization is a bit more difficult to discern, but the sound has a greater sense of scale and improved original fidelity. While the evaluation of the improvement may vary slightly depending on what is important to you, overall I would rate it as a step forward.
However, Witch Pro is still in a difficult position at its price point. There are better competitors in the same price range, such as the Tin HiFi T3 Plus, ThieAudio Legacy 2, and Tripowin Olina, and in general, Witch Pro has not yet reached a level where it can compete with them.
Sound quality features
Pros
Sound field with a sense of depth
Stately
Elegant and chic
Lustrous
Low distortion
Nostalgic and sweet sound
Cons
Insufficient high frequency extension
Muddy and difficult to understand midrange
Insufficient resolution
Unnatural texture
General comment
The Open Audio Witch Pro is an earphone with a massive V-shaped sound. The build quality is not bad, and the distortion ratio and other measurements indicate that they are probably made of materials that are worth the price. Compared to the OG Witch, the high frequency range has been improved and the overall sound balance has been modified, but it is still a relatively low recommendation in its price range.
Purchase link