Disclaimer
This review is based on a sample provided by QCY to convey a sincere quality review to our readers.
No remuneration or compensation, such as a manuscript fee, has been received for publishing this, and it is an honest evaluation based on measurement data from personal testing and personal opinion.
Please read the privacy policy of this website.
Recommended for people like this
People who like studio tuning
People who want well-balanced earphones
People who want to customize features and sound quality
People who value cost-effectiveness
Overview of QCY T17S
This review will give an overview of QCY T17S. A complete review of this product can be found here.
audio-sound Score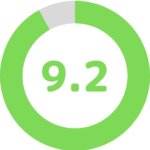 Total Score: 9.2 / 10.0
Package: 7.5 / 10.0
Build quality: 8.5 / 10.0
Fit: 9.0 / 10.0
High range: 9.0 / 10.0
Mid range: 10.0 / 10.0
Low range: 8.5 / 10.0
Less distortion: 8.0 / 10.0
Communication quality: 9.5 / 10.0
Want to see the score ranking? Click here!
Basic Specifications
Continuous / maximum playback time: 7.5h / 26h
Waterproof performance: IPX5
Supported codecs: aptX Adaptive / aptX / AAC / SBC
package
The QCY T17S package meets the price standard.
Package contents
There is no shortage of accessories. The package contains the following:
QCY T17S
Charging case
USB Type-C cable
Eartips (3 sizes)
Manual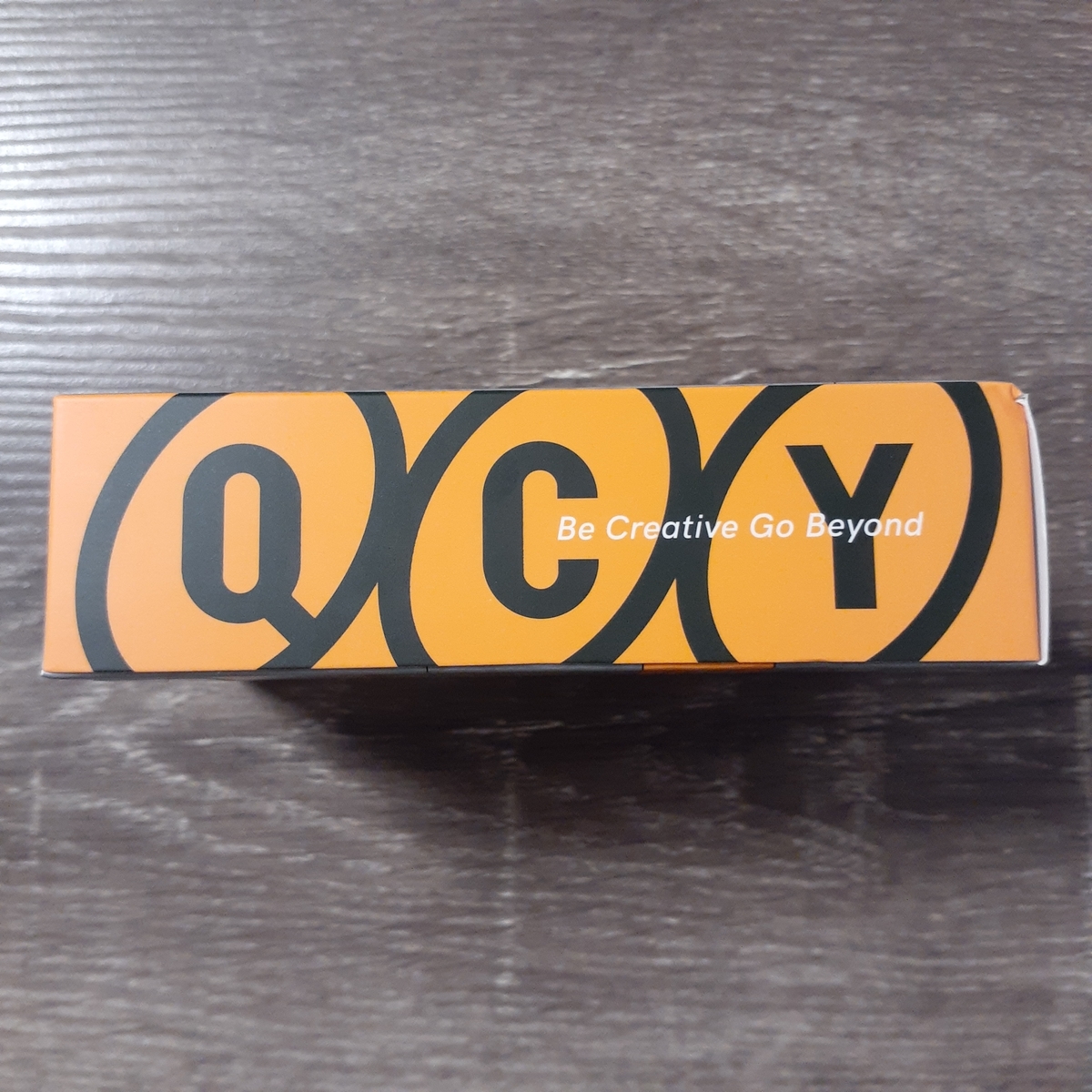 Build quality
The build quality of the QCY G1 meets the price standard. The design is stylish.
Fit
It fits well in the ear and is comfortable to wear.
Connection quality
I tested it by connecting it to a Cayin N6II/E02 with AAC.
I don't know because I haven't been in crowds, but it is stable in the home. Distance tolerance is excellent, and the connection is seamless and intact even at a distance of about 5 meters. The sound is uninterrupted and I can listen to music consistently, even across obstructions.
There may be a small amount of white noise, but most people probably won't notice it.
Interface/operation
| | |
| --- | --- |
| Power ON | Open the charging case lid and take out the earphones |
| Power OFF | Store earphones in charging case |
| Pairing | Automatic pairing mode if no connection is available after the earphones are turned on |
| Play song | Tap multifunction button twice |
| Stop playback | Tap the multifunction button twice |
| Forward song | Press and hold the multifunction button on the right ear for 1.5 seconds |
| Back song | Press and hold the multifunction button on the left ear for 1.5 seconds |
| Answer/end a call | Tap the multifunction button twice |
| Reject call | Press and hold the multifunction button for 1.5 seconds |
| Activate voice assistant | Tap multifunction button on left ear 3 times |
| Game mode ON/OFF | Tap the multifunction button on the right ear three times |
Sound quality
REW Frequency Response
Sound quality description
The following review was tested on a FiiO M15 with an SBC connection.
The sound signature of the QCY T17S has a balanced sound that is fairly close to neutral, and the sound balance is an improvement over the original QCY T17. In this sense, it is an improved version of the T17. However, the resolution has degraded considerably in the high frequencies, and the QCY T17 will probably sound clearer and higher quality to many people.
Please see here for detailed reviews on sound quality.
Sound quality general comment
Original sound fidelity: A+
Recommendation: S-
Personal preference: A+
The QCY T17S has almost perfect audiophile-grade quality, with excellent sound balance that puts it in the company of the SoundPEATS Gamer No. 1 and EarFun Air Pro 2 at lower prices. The resolution is adequate and the audio specs transcend the price, but due to the lack of high-frequency resolution, a surprising number of people may find the T17s to be better when compared to the T17s.
Sound quality features
Pros
Excellent sound balance
Near-perfect textural representation
High fidelity of original sound
Highly transparent midrange
Delicate
Fresh
Metallic
High range with few unpleasant elements
Cons
Lacks a sense of edge
Lacks a sense of structure
Contours are easily blurred
Lower clarity in the high frequency range than T17, and overall resolution is reduced.
Lacks low-frequency volume and depth
General comment
We can't laugh at audio dreamers who are looking for true wireless earbuds that combine high sound quality with highly customizable apps at a low price point, just like the higher-end models. Because it is right in front of you: the QCY T17S is a revolutionary model of fully wireless earbuds with a highly customizable dedicated app and excellent sound balance.
When I saw the news that the QCY T17S won the "World TechMedia Recommendation" at CES2022, I wondered why EarFun did not. I didn't think they would be critically acclaimed, and I thought that EarFun must have made a superior product in that regard. But after getting the T17S, all mysteries were put to ice. Indeed, it would be impossible for the prestigious Audio Media Awards not to rate this earphone near the top, and the QCY T17S certainly beats the EarFun Free Mini in the same price range in almost every way.
Purchase Link