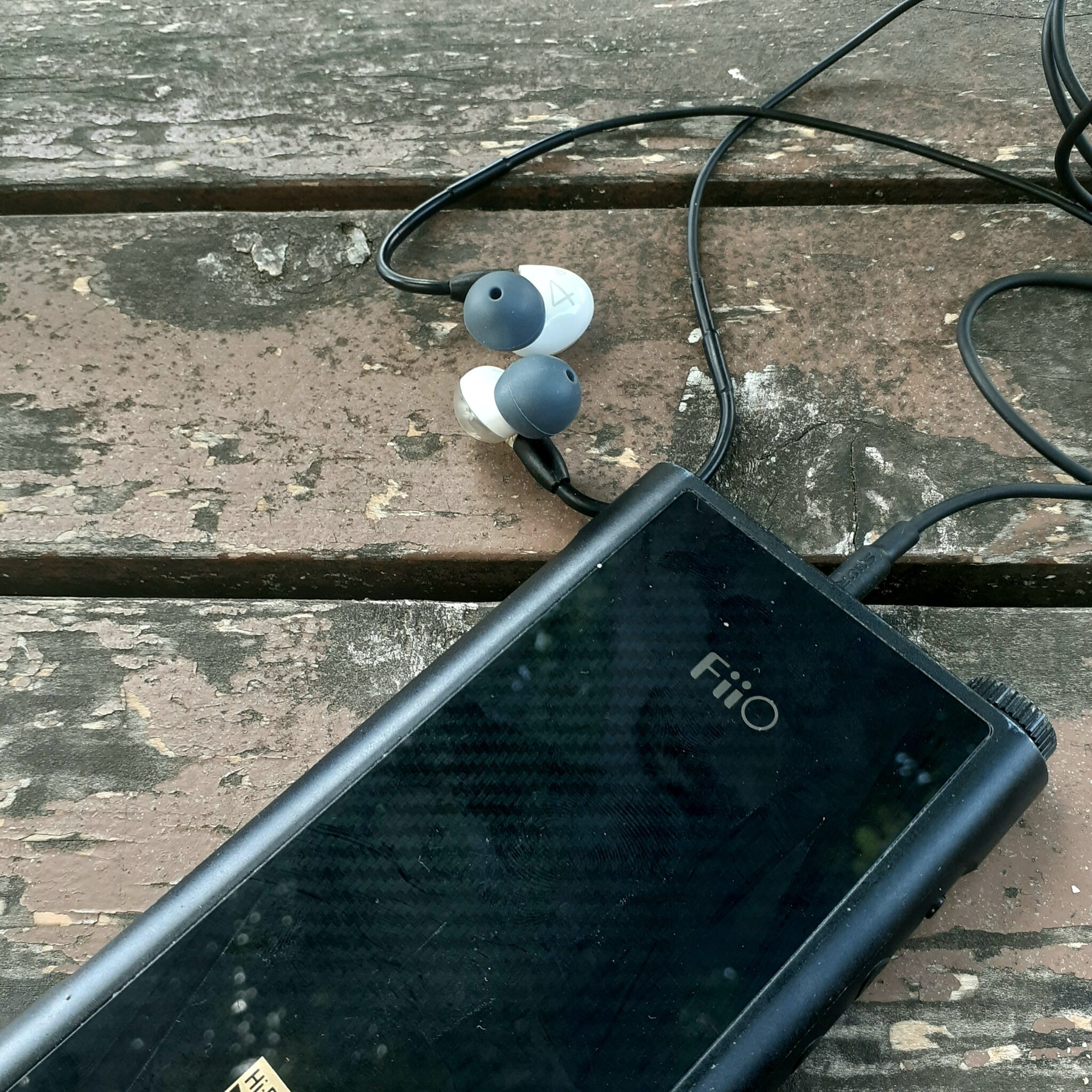 Disclaimer
This review is written based on a "private purchase" or "product rented for a price".
No remuneration or compensation, such as a manuscript fee, has been received for publishing this, and it is an honest evaluation based on measurement data from personal testing and personal opinion.
Please read the privacy policy of this website.
Recommended for people like this
People who want to hear the vocals clearly
People who like warmer sounds
People who value the texture of drums
People who like detail sound
Overview of SHURE AONIC 4
This review will give an overview of SHURE AONIC 4. A complete review of this product can be found here.
audio-sound Score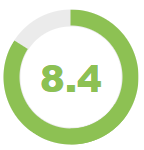 Total Score: 8.4 / 10.0
Package: 8.5 / 10.0
Build quality: 9.0 / 10.0
Fitment: 9.5 / 10.0
High range: 7.5 / 10.0
Mid range: 8.5 / 10.0
Low range: 8.5 / 10.0
Less distortion: 7.0 / 10.0
Want to see the score ranking? Click here!
Basic Specifications
Frequency response: 20Hz to 19kHz
Impedance: 7Ω
Sensitivity: 106dB/mW
Cable connector: mmcx
Dual-driver hybrid configuration
Shure's first hybrid configuration of a BA driver and a dynamic driver features dynamic bass and clear mid and high frequency reproduction to delicately express each instrument and vocal.
Ergonomic, low-profile design
Optimized nozzle angle for long-lasting comfort and fit.
High sound insulation technology
Blocks up to 37dB of ambient noise. Enjoy the most realistic listening experience anywhere, whether you are exercising or traveling.
Detachable 3.5 mm mini-plug cable
The detachable 3.5 mm mini-plug cable allows for direct connection to PCs, in-flight entertainment systems, and other mobile devices. Secure, wire-form-fit, over-the-ear design keeps the cable out of the way.
Easily converts to other MMCX cable accessories
Customize it to suit different listening styles.

Control your conversations and music: Use the remote control with built-in microphone on the cable to easily make calls, voice commands, adjust volume and play music.
Compatibility
Can be connected to Apple and Android devices.
package
The packaging of the SHURE AONIC 4 is excellent, the exterior is stylish and the unpacking experience is a bit more elaborate. The accessories are relatively plentiful, with a polished manual and plenty of earpieces included.
If you don't care about balanced connections, there is no shortage of accessories.
Package contents
There is no shortage of accessories. The package includes the following:
AONIC 4 detachable high sound insulation earphones
3.5mm mini plug cable
Soft flex sleeve
Foam earpads (S/M/L)
1/4 adapter
Carrying case
Build quality
The build quality of the SHURE AONIC 4 is good. It has a compact plastic form factor with smooth seams. It also has a good feel to it.
Fit
Because of its small size, it sits very well in the ear.
Sound quality
As is typical of SHURE, the sound is a bit low frequency and almost flat. The mid-range is slightly recessed, although the sound is neutral and depends on the output impedance. However, due to the calmness of the highs, the sound is more concentrated in the midrange.
The midrange is also accentuated by harmonics, and frankly, not very clear. As a monitor earphone, the SHURE AONIC 4 has one drawback: a slight lack of clarity in the midrange.
Please see here for detailed reviews on sound quality.
Sound quality general comment
Original sound fidelity: A
Recommendation: B
Personal preference: B+
The SHURE AONIC 4 is not bad, but it is not good either. The overall sound is not very good, as it seems to sound natural, but it is unnatural in many ways.
The first impression is not so bad, but after listening to the earphones, you will be dissatisfied with them. In addition, the braking is very unstable, so it would be difficult to listen to the true sound unless you play it on a digital audio player. The usability is not bad, but the "drivability" of these earphones seems to be poor.
So, even though it requires a lot of effort by the user to get the best performance out of them, the sound you get is relatively mediocre, so it's not worth the effort.
Personally, if you're going to buy this, I'd recommend the Shuoer Soloist, which has a similar sound, can be had for half the price, and has better clarity and consistency of sound. It also doesn't have the awkwardness of the AONIC 4 in terms of drive.
Sound quality features
Pros
Large sound image in the midrange
Warm
Proper focus on midrange
Relatively close to natural texture
Good vocal focus
High sense of detail

Cons
Difficult to drive properly
Unnatural localization
Not a wide sound field
Lack of reverberation and tendency to stick to the ear
High-pitched sound
Lack of clarity in the midrange
Inconsistent sound
General comment
To be frank, the SHURE AONIC 4 is a difficult model for me personally. The only good things about it are the fit and sound insulation, and that's about it. The sound quality is inconsistent in the midrange, the localization sounds a bit incoherent, and the drive requirements are peaky. The sound quality is inconsistent in the midrange, the localization sounds a bit incoherent, and the drive requirements are peaky. It's a model that's hard to play well and doesn't sound very good, but some people might like the unique detail expression. It's not that the sound balance is extremely poor.
Purchase link