Disclaimer
This review is based on a sample provided by Linsoul to convey a sincere quality review to our readers.
No remuneration or compensation, such as a manuscript fee, has been received for publishing this, and it is an honest evaluation based on measurement data from personal testing and personal opinion.
Please read the privacy policy of this website.
Recommended for people like this
People who like a solid, hard sound
People who like gorgeous and glossy sound
Overview of SeekReal Dawn
This review will give an overview of SeekReal Dawn. A complete review of this product can be found here.
audio-sound Score
Total Score: 8.1 / 10.0
Package: 8.0 / 10.0
Build quality: 8.5 / 10.0
Fitment: 8.5 / 10.0
High range: 7.5 / 10.0
Mid range: 8.5 / 10.0
Low range: 8.0 / 10.0
Less distortion: 8.0 / 10.0
Want to see the score ranking? Click here!
Basic Specifications
Frequency response: 20Hz to 25kHz
Impedance: 17Ω
Sensitivity: 107dB
Cable connector: 0.78mm 2pin
Features of SeekReal Dawn
10mm*14mm Square Planar Driver + 1BA Configuration
High-Quality PU Composite Resin &Lithium-Magnesium Alloy Planar Diaphragm
Shocking Bass, Surprising Tuning
High-quality Silver-plated Cable
Seek Real
The goal of professional audio products is to achieve an authentic and accurate sound. At Seek Real Audio, we aim to capture this essence and deliver the true intentions of the music with each earphone and headphone we release. Focusing on bespoke characteristics over mass production, our team takes care in the R&D of each project, focusing our efforts on perfecting each sound signature. We believe every unit reflects our goal and we thereby take pride in carefully handcrafting the best audio products.
10mm Square Planar Driver + 1BA IEM
In order to achieve a more natural and harmonious sound performance, SeekReal Dawn adopts the new generation 10*14mm Square Planar Driver, complemented with a Knowles Balanced Armature. The planar diaphragm is made with high-quality PU composite resin and lithium-magnesium alloy to achieve maximum performance. Planar driver breaks the limit of low-frequency and presents a deep bass while BA driver attains a delicate yet elegant high frequency.
Shocking Bass, Surprising Tuning
The highlight of SeekReal Dawn must be its shocking low frequency performance. You will enjoy a speaker-like loose and natural sound with texture, volume, and transient response. Mids and highs are not neglected. Vocals are clear and detailed while the high frequency is flexible and extended. SeekReal Dawn has an excellent management to maintain the harmony and consistency of the sound to present a bright, pleasant and not elegant sound.
High-quality Silver-plated Cable
Stock cable of SeekReal Dawn is made of 5N silver-plated single crystal copper. 0.78mm 2Pin universal connector is compatible with most replacement cables. Detachable features mean you can easily and freely replace it with your preferred cable.
package
If one were to ask whether the packaging is lacking for a product in this price range, I would be able to answer that it is not. However, competitors in this price range are starting to offer cables with interchangeable plugs and more well-designed packaging, and it is true that SeekReal is somewhat inferior in comparison.
If you are looking for luxury in the volume of the packaging, SeekReal Dawn may not be as appealing, but the quality of the included carrying case and other features are well worth the price.
Package contents
SeekReal Dawn
Eartips
Carrying case
manuals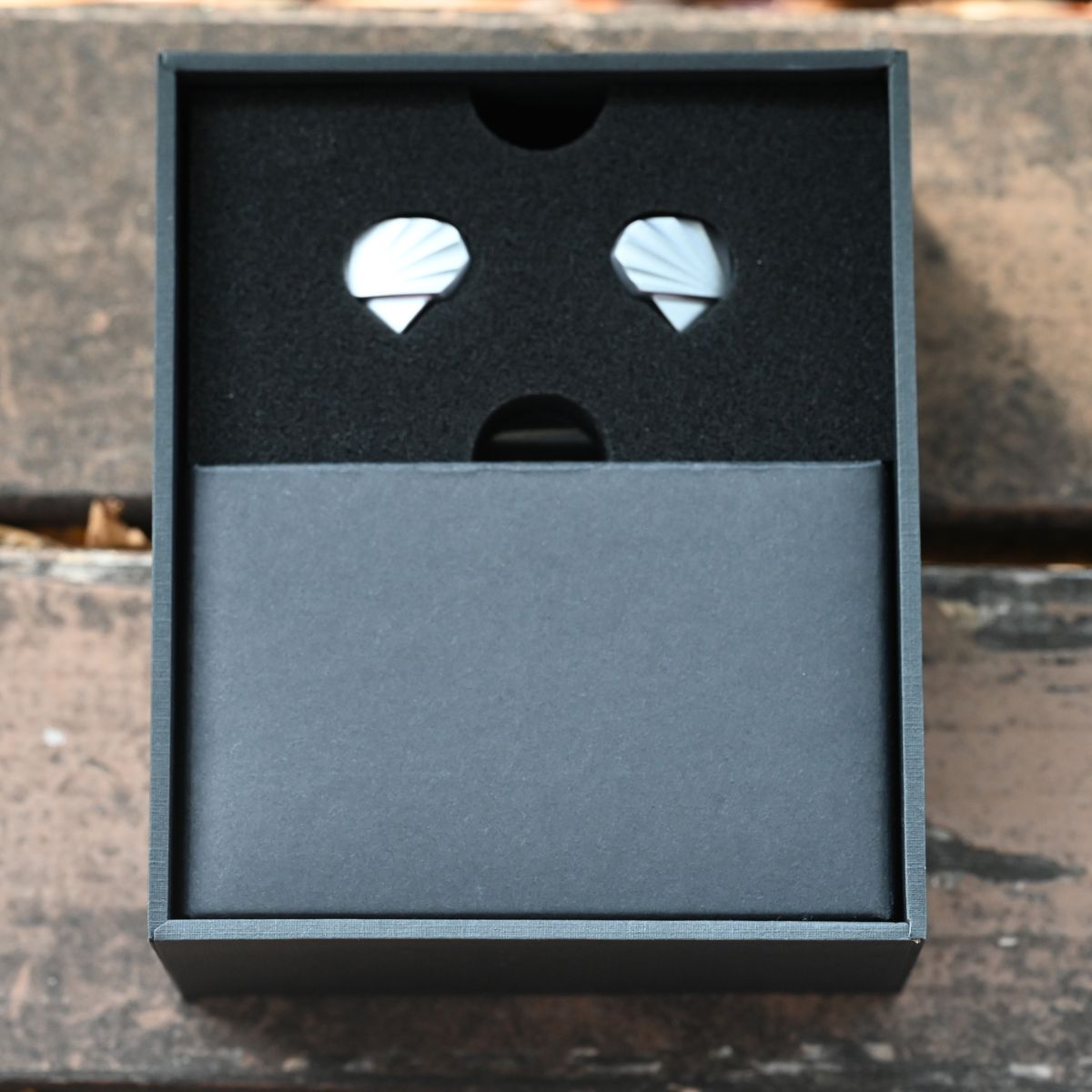 Build quality
Build quality meets price standard.
The overall impression is one of luxury.
Fit
The fit is good.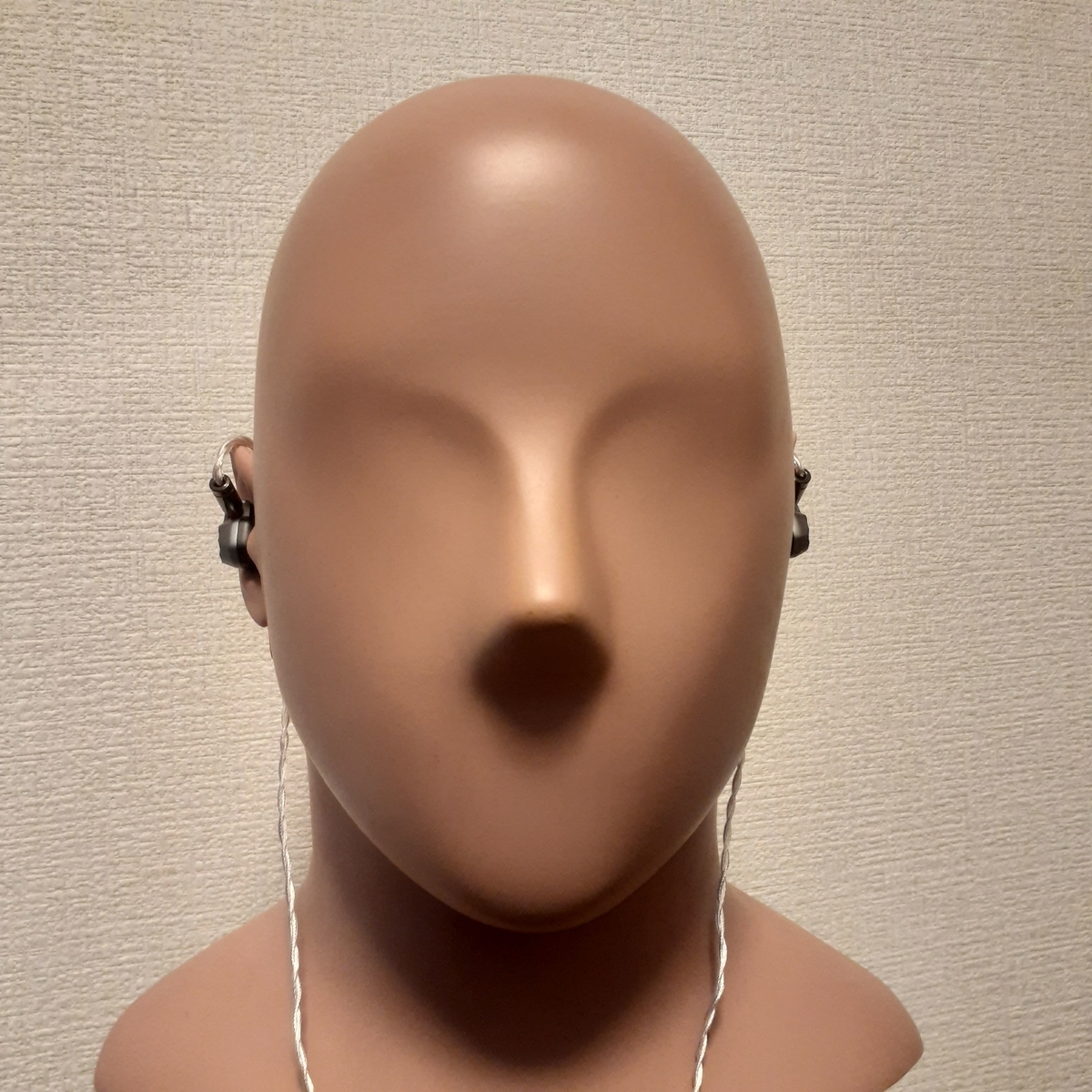 Sound quality
REW Frequency Response
audio status
Sound quality description
In this review, I use the standard eartips size L and drive it with the FiiO M15.
SeekReal Dawn has a full midrange sound balance with emphasis on the upper midrange.
Please see here for detailed reviews on sound quality.
Lows / Bass
SeekReal Dawn's low frequencies are weight oriented and lack a bit of depth.
The bass drum, which sounds thick and muscular, is attractive, but it has little rumble and lacks sonic rawness and realism. The electric bass is not bad in terms of blackness, but it lacks tightness.
It may be acceptable for bass fanatics who value the sense of weight, but it is not expected to be well-liked by advanced bass heads. It does not have enough sink.
Mids
The midrange seems to be Dawn's greatest shortcoming. The upper midrange is emphasized for glossiness and hardness, and there are traces of an effort to bring out some flamboyance in the vocals and guitars. However, due to a slight lack of attention to the center of the midrange, texture expression tends to sound dry and imprecise, lacking lushness and richness.
The electric guitar, too, although glossy and seemingly sexy, lacks firmness and has a rather weak bite, giving an artificial impression that lacks richness and three-dimensionality. The vocals also lack a sense of stability and fullness on the axis, and the overall sense of coloration is unnatural, and the voice tends to sound dry. Although a distinctive sweet coloration with a slightly nasal quality can be felt, something like a fluffy spread or richness of vowels tends to be lacking. The snare also tends to sound hard, and although the sense of rhythm is clear, the expression seems flimsy.
In short, realism is lacking in this midrange.
Highs / Treble
The high frequency range is not very extended.
There is nothing special to be seen in the high frequency range, but the high end is emphasized a little, and the sound of cymbals is more delicate. However, the sound is not very airy, so there is a sense of ceiling, and the sound of woodwinds and violins does not seem to extend to the heavens. The sound breaks off at the halfway point, making it difficult to get a sense of scale.
Sound quality general comment
Original Sound Fidelity: A
Recommendation: B-
Personal preference: C
In terms of sound quality, Dawn is a very quirky earphone, and is not suitable for everyone, at least. There are two excellent planar-drive earphones in the same price range, the LETSHUOER S12 and the TANGZU Zetian Wu, and the former dominates the Dawn if resolution is important, and the latter if sound balance and listening comfort are important.
Also competing at about the same price are the RAPTGO LEAF01, a single dynamic driver, and the Tripowin Rhombus, a 1DD + 1BA, both of which sound similar to the Dawn in terms of solidness and flamboyance, but perform better.
Sound quality features
Pros
Erotic vocals
Proper focus on midrange
Heavy
Comfortable to listen to
Lustrous sound
Not bad fidelity
Cons
Unnatural texture expression
Sense of localization lacking realism
Poor sense of range
Poorly extended highs
Insufficient low frequency sink
General comment
SeekReal Dawn is an earphone that emphasizes the midrange, giving a solid, glossy, and impressive sound. Build quality is good, and the package is well put together considering the price. However, the presence of superior competitors may make the Dawn a bit thin on the ground.
Purchase link