Disclaimer
This review is based on a sample provided by Linsoul to convey a sincere quality review to our readers.
No remuneration or compensation, such as a manuscript fee, has been received for publishing this, and it is an honest evaluation based on measurement data from personal testing and personal opinion.
Please read the privacy policy of this website.
Recommended for people like this
People who like deep low frequencies
People who value sound balance
People who like a mellow, mild sound
Overview of TinHiFi C5
This review will give an overview of TinHiFi C5.
A complete review of this product can be found here.
audio-sound Score
Total Score: 8.9 / 10.0
Package: 8.0 / 10.0
Build quality: 8.5 / 10.0
Fitment: 8.5 / 10.0
High range: 8.0 / 10.0
Mid range: 9.5 / 10.0
Low range: 10.0 / 10.0
Less distortion: 8.0 / 10.0
Cost performance bonus: 10.5 / 10.0
Want to see the score ranking? Click here!
Basic Specifications
Frequency response: 10Hz to 20kHz
Impedance: 9Ω±15%
Sensitivity: 101±3dB@1kHz 0.126V
Cable connector: 0.78mm 2pin
Features of TinHiFi C5
Light-weight Ergonomics Design
The Harman Target Curve of According Audiophile Target
HIFI Grade Silver Plated Copper Cable
Planar & Balanced Armature Drivers
C5 comes with a newly-developed ultra-thin diaphragm planar driver and balanced armature driver units. Planar drivers are famous for their ultra-low distortion and fast transients. As the same can be expected here from the latest C5. The high-performance balanced armature driver units for the high and ultra-high frequency bands. They produce transparent high-frequency responses with excellent resolution and clarity. The excellent BA drivers can bring out the minutest details from your music.
Light-weight Ergonomics Design
TINHIFI C5 adopts 3D-printing technology, capturing the contour of the ear canal and the shape of the outer ear accurately through a computer model simulation database of the human ears. It not only fits the human ears canal perfectly but also maintains a certain physical sound insulation ability, which makes it very comfortable to wear.
The Harman Target Curve of According Audiophile Target
TINHIFI C5 is tuned according to Harman Target and the opinions of senior audiophiles, which makes it have the right extension from low-frequency to a high-frequency, full intermediate frequency, and rich layers.
HIFI Grade Silver Plated Cable
Using a high-quality silver-plated Copper cable, the sound is transparent and clean. For a 2-Pin interchangeable cable design, you can replace other earphone cables to get a more sound quality experience.
package
The package meets the price standard.
Package contents
TinHiFi C5
Eartips
Manuals
Carrying pouch
Build quality
Build quality meets the price standard.
Fit
The fit is good.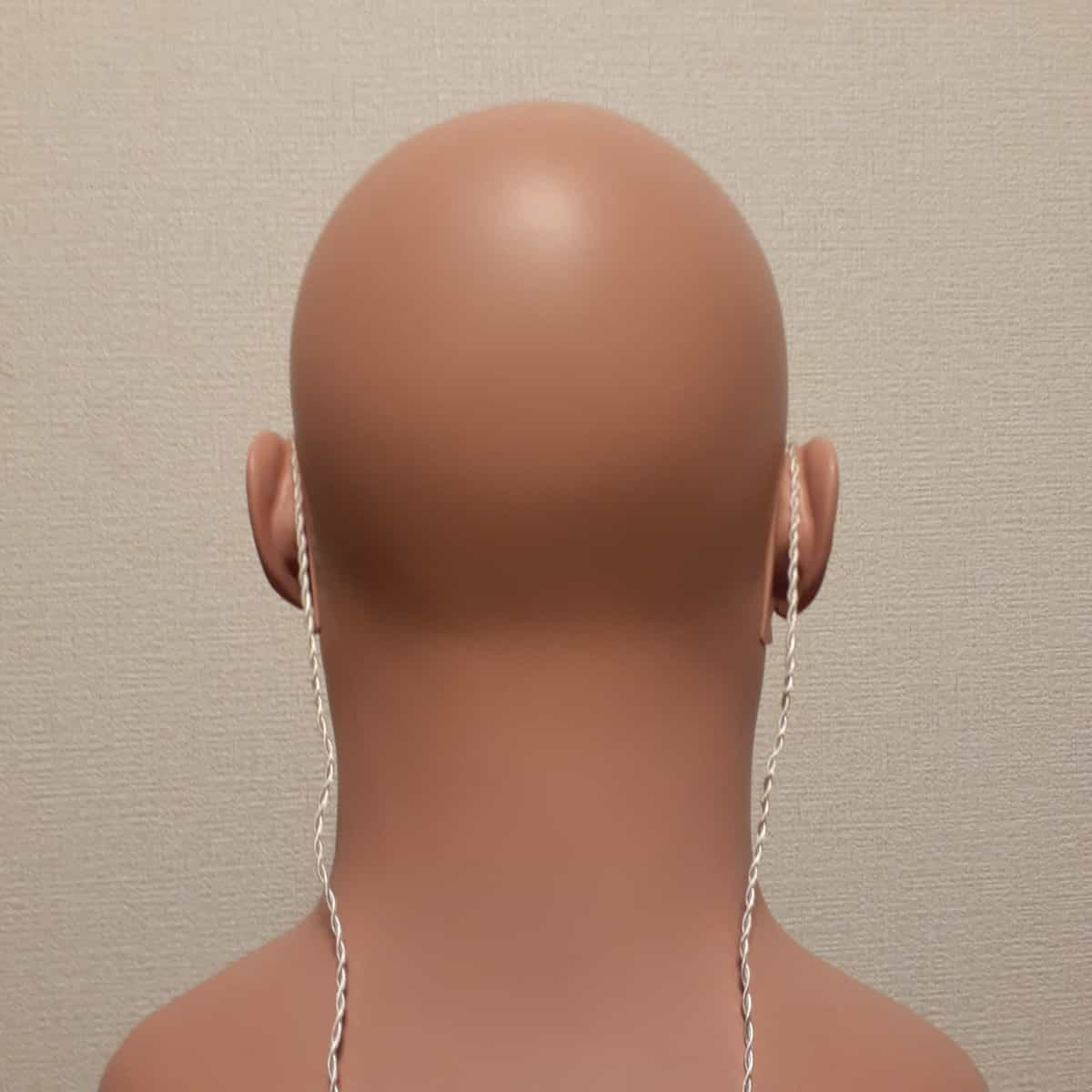 Sound quality
REW Frequency Response
audio status
Sound quality description
In this review, I use the standard eartips size L and drive it with the FiiO M15.
TinHiFi C5 has a U- or V-shaped signature with neutrality in mind.
Please see here for detailed reviews on sound quality.
Lows / Bass
The TinHiFi C5's low frequencies are fairly linear and deep reaching, with generally excellent bass.
Drum kicks are also weighty and deep enough to feel rumble and have excellent realism.
Electric bass is also sufficiently black and expansive, sinking well and giving a sense of depth.
Balanced well with the midrange, it is quite good both qualitatively and quantitatively. However, my personal preference is for a little more intensity.
Mids
The midrange of the TinHiFi C5 is almost perfectly neutral and balanced. The center, however, is just a bit concave with a slight emphasis on depth, which makes it sound a bit cramped.
Transparency is more than adequate, but resolution is less than stellar.
Vocals sound slightly flushed, with female vocals sounding faintly nasal and with just a hint of coloration. Crunch is solid, but the contours are a bit rounded, and the edges of the piano and vocal image are slightly blurred and gently balanced to blend into the space.
As a result, it sounds mellow and mild, and the midrange is pleasant to listen to, but there are areas that sound a little less tight and lacking in separation.
Compared to the fairly well-constructed midrange of the C2 and C3, C5 is lacking in some areas. Rock music in particular is not suited for the C5, as the edges of the guitars sound blurred and spread out, and the snare sounds less sharp. On the other hand, if you play a slow song like a ballad, the rough edges are less likely to appear.
For example, in pop tunes such as "Koko kara, koko kara," the blurred sound of the electric guitar and the rounded contours of the gentle snare sound conversely evoke a sense of nostalgia, and the loose sense of crispness is also pleasant. The poor separation of the vocals also makes them sound harmonious, and there is a possibility that this can be evaluated as a sense of unity of the music as a whole. Still, when compared to the C2, it sounds a bit too vague and lackluster.
Overall, the C5's midrange isn't bad. However, it is a step or two lower than the performance of the C2 and C3. It can be said that these two models surpass the C5 in both sound balance and resolution.
Highs / Treble
The high frequency range of the C5 seems to have been adjusted with an eye toward definition, but overall it lacks energy compared to the midrange and low frequency range.
The detail is not bad, but the subtlety is quite lacking, and the poor dropout produces little exhilaration. Also, compared to the single dynamic driver C2 and C3, the high frequency range is a bit rough and the sound image consistency is a bit inferior.
The sense of localization is also somewhat difficult to understand.
Sound quality general comment
Original Sound Fidelity: A
Recommendation: B+
Personal preference: B
The TinHiFi C5 is the first hybrid model in the C series, and TinHiFi has created a sufficiently attractive model using a hybrid of a square planar driver and a balanced armature driver, both of which are in vogue these days.
However, given the lack of linearity and poor resolution in the midrange, its siblings C2 and C3 directly threaten the C5.
And the Kinera Celest Gumiho, which has the same driver configuration and exists in roughly the same price range, wins in detail and resolution that the C5 lacks, making it a better choice than the C5 for many.
Sound quality features
Pros
Excellent texture
Good original sound fidelity
Frontal localization
Good sound balance
Bright and cheerful
Heavy, deep bass
Cons
Lacks high-frequency extension
Lacks in resolution

General comment
The TinHiFi C5 is the first hybrid model in the C series, but it has been carefully tuned with a neutral sound balance in mind, and you can feel TinHiFi's enthusiasm for this series. TinHiFi's excellent build quality is also on full display, and its sleek appearance is a pleasure to the eye. However, the presence of its better siblings and competitors threatens the C5, and its lack of resolution and separation in particular may divide some tastes.
Purchase link