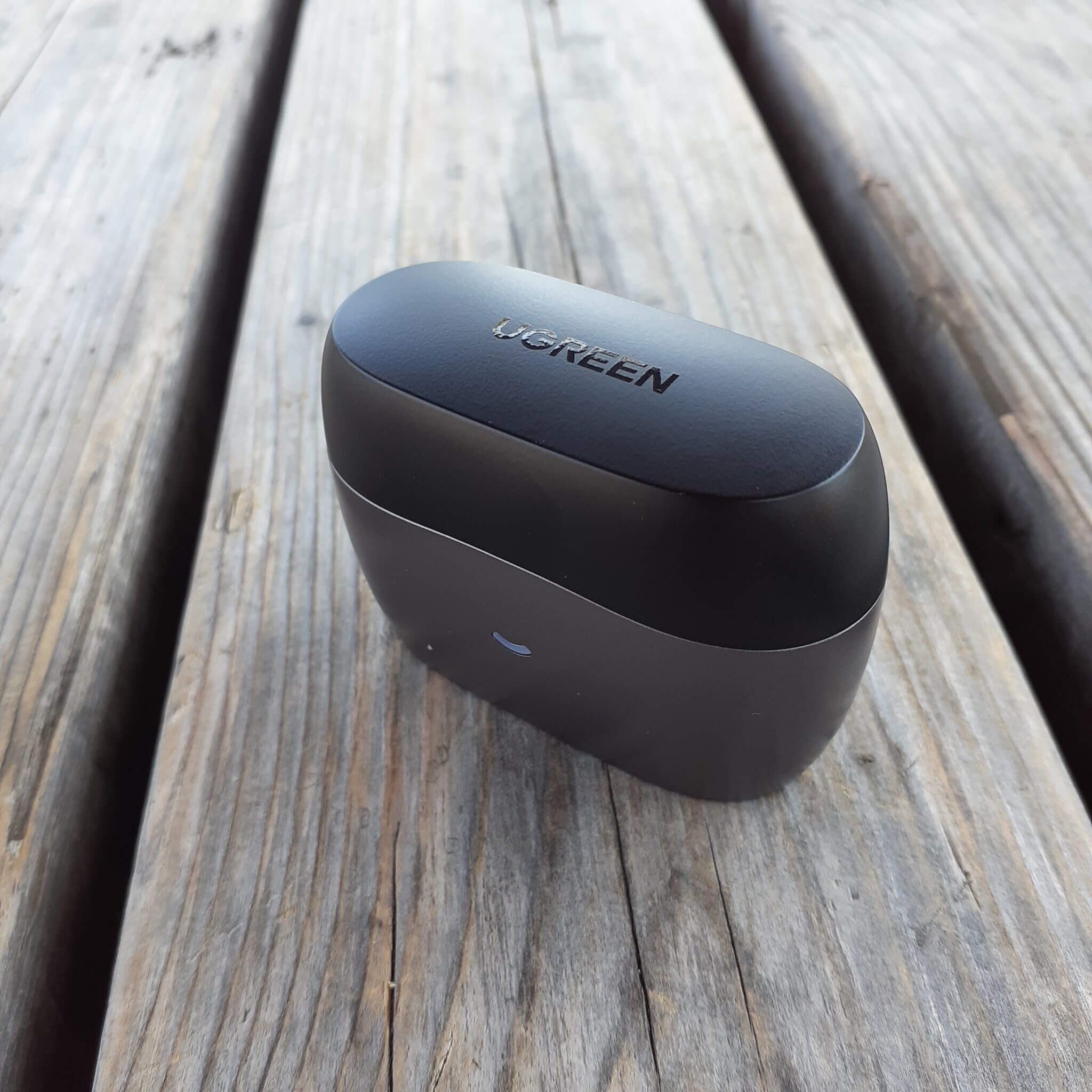 Disclaimer
This review is based on a sample provided by UGREEN to convey a sincere quality review to our readers.
No remuneration or compensation, such as a manuscript fee, has been received for publishing this, and it is an honest evaluation based on measurement data from personal testing and personal opinion.
Please read the privacy policy of this website.
Recommended for people like this
People who place importance on wearing comfort
People who value low-frequency ringing
People who value low latency mode
People who want practical active noise cancellation
People who like dynamic sound
People who value a sense of immersion
People who value a sense of being enveloped
People who want to enjoy movies with a sense of presence
People who like live sound
People who like movie music and soundtracks
Overview of UGREEN HiTune X6
This review will give an overview of UGREEN HiTune X6. A complete review of this product can be found here.
audio-sound Score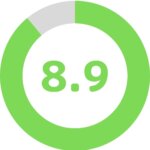 Total Score: 8.9 / 10.0
Package: 8.5 / 10.0
Build quality: 8.5 / 10.0
Fit: 9.0 / 10.0
High range: 8.0 / 10.0
Mid range: 8.0 / 10.0
Low range: 10.0 / 10.0
Less distortion: 8.0 / 10.0
Communication quality: 8.5 / 10.0
Active Noise Cancelling: 8.5 / 10.0
Cost Performance Bonus: 11.5 / 10.0
Want to see the score ranking? Click here!
Basic Specifications
Continuous / maximum playback time: 6h / 26h
Waterproof performance: IPX5
Supported codecs: AAC / SBC
The maximum noise reduction depth reaches 35 dB, which can isolate most of the background noise of daily life and can be applied in places with continuous vibration noise, such as libraries, air conditioning, airplanes, and trains. It can also provide good isolation from noisy human voices in the surrounding environment, while at the same time not impairing one's hearing.
6 MICs + ENC for clear voice calls: Hybrid noise-canceling earphones with 6 microphones. It is free from noisy environments such as subways, buses, and in the city, and allows for clearer calls. Generally, other companies have 4 MICs, but we have 6 MICs, so you can enjoy clearer calls.
10mm driver, high sound quality: Equipped with a 10mm driver, it delivers powerful yet crystal clear sound. It protects your ears while isolating external sound and cutting out only ambient noise, so you can enjoy your music with higher quality sound by achieving clear highs, transparent mids and rich lows all at the same time.
Low-child delay mode & Bluetooth 5.1: By adopting the latest Bluetooth 5.1 technology and improving the communication speed and stability, this fully independent wireless earphone has extensively improved the conventional communication problems such as delay and sound skipping. In addition, a low-child delay mode is included to enhance sound in gaming environments, allowing users to clearly hear footsteps, gunshots, monster voices, and even their teammates' voices. The low delay mode enhances the sound in the gaming environment, allowing you to hear footsteps, gunshots, monster voices, and teammates' voices more clearly.
Ergonomic Design & IPX5 Waterproof: Fits snugly in your ear to reduce external noise and ensure a powerful and clear sound experience. The earbuds fit snugly in your ears to reduce external noise and provide a powerful, clear sound experience. Completely wireless, so you won't even notice you're wearing them. They are lightweight, do not block your ears, and allow you to hear while listening. In addition, the IPX5 waterproof construction means you don't have to worry about sweating during exercise. Feel free to use them at the gym or while running without worry.
package
The UGREEN HiTune X6 package meets the price standard.
Package contents
There is no shortage of accessories. The package contains the following:
GREEN HiTune X6
Charging case
Eartips
USB Type-C cable
Manual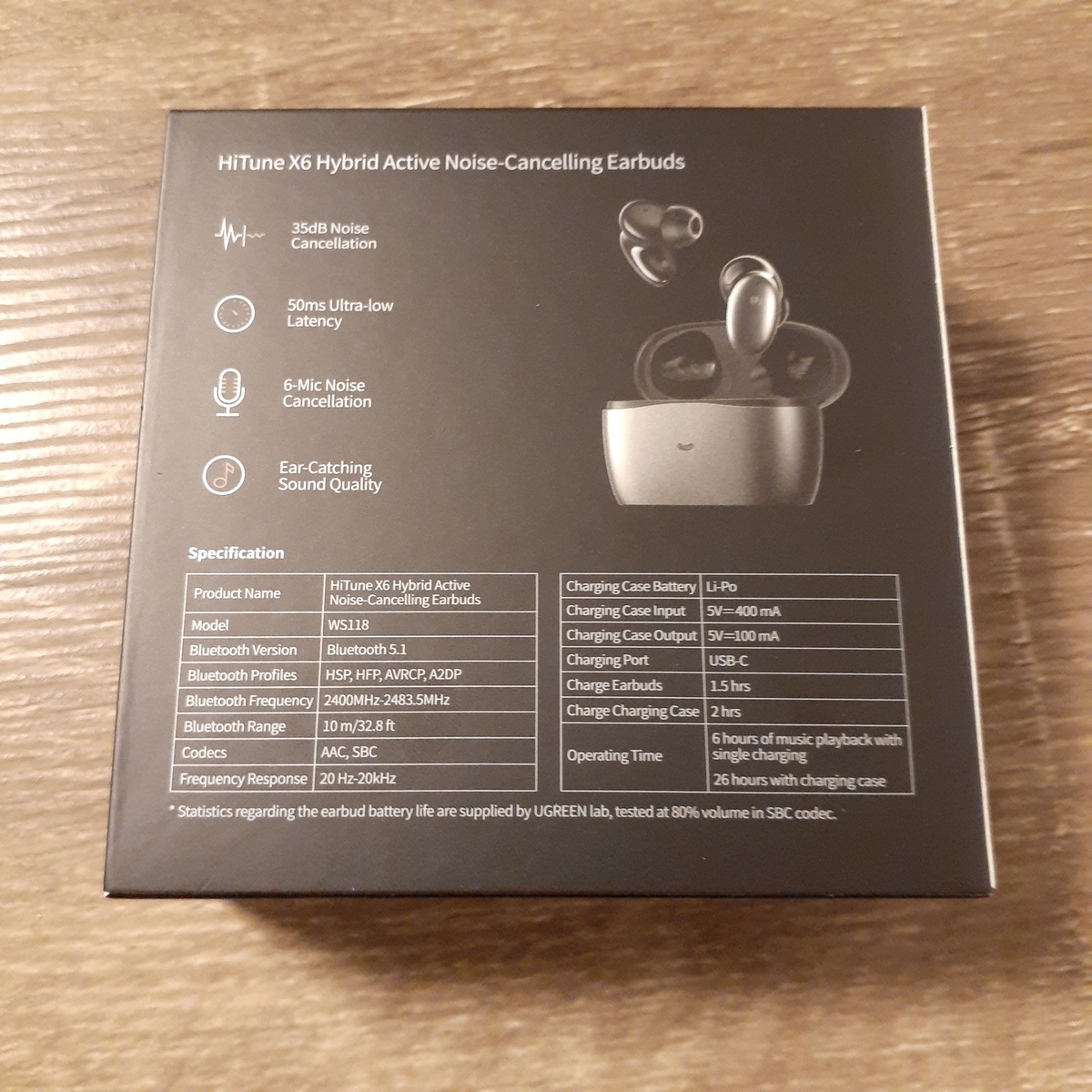 Build quality
The design of the UGREEN HiTune X6 is quite sophisticated. It is slightly shiny, but the faceplate on the case and earphones is elegant.
Fit
The fit is good.
Connection quality
I tested it by connecting it to a Cayin N6II/E02 with AAC.
I don't know, I haven't been in crowded places, but it is stable in my home. Distance tolerance is excellent, and the connection is seamless and intact even at a distance of about 5 meters. The sound was momentarily interrupted by the shielding, but quickly stabilized and then I was able to listen to music consistently.
There may be a small amount of background noise, but most people probably won't notice it.
Interface/operation
The operating interface is a touch type.
| | |
| --- | --- |
| Power ON | Open the lid of the charging case and take out the earphones |
| Power OFF | Store the earphones in the charging case |
| Pairing | After turning on the power, if there is no connection destination, pairing mode is automatically activated |
| Play songs | Tap the multi-function button once |
| Stop playback | Tap the multi-function button once |
| Forward song | Tap the multi-function button on the right ear three times |
| Backward | Tap the multifunction button on the left ear three times |
| Volume + | Tap the multifunction button on the right ear twice |
| Volume - | Tap the multifunction button on the left ear twice |
| Answer call | Tap the multi-function button once |
| End call | Tap the multi-function button once |
| Reject call | Press and hold the multi-function button for 2 seconds |
| Low delay mode ON/OFF | Tap the multi-function button 4 times |
| Switch between ANC mode and transparent mode | Press and hold multi-function button for 1 sec. |
Sound quality
REW Frequency Response
Sound quality description
In normal mode, the UGREEN HiTune X6 has a powerful and energetic V-shaped sound that emphasizes low and mid-high frequencies, with massive lows and loud, crisp highs. When switched to game mode, the highs take a turn for the smoother and milder, L-shaped, low-frequency-oriented signature.
The following review was tested on a FiiO M15 with an SBC connection.
Please see here for detailed reviews on sound quality.
Sound quality general comment
Original sound fidelity: A-
Recommendation: A
Personal preference: A
If you want to enjoy live, floor-sounding music that resonates throughout the space, HiTune X6 is highly recommended. If you switch to gaming mode, you can also enjoy music with rather natural acoustics.
However, the low frequencies are generally too strong, so if you are at all uncomfortable with low frequencies, we do not recommend it at all.
Sound quality features
Pros
Strong floor rumbling sensation
Low frequencies with a sense of weight
Sound field with a sense of depth
Energetic
Rich sound
Sense of envelopment
Sense of presence
Highly immersive
Excellent texture and localization in gaming mode
Cons
Aggressive sound
Lacks transparency
Lacks high-frequency extension
Sound in normal mode that tends to sound rustling and dry
Sound that tends to sound caged
General comment
The UGREEN HiTune X6 is a fully wireless earphone with a dynamic, energetic and enjoyable sound with a V-shaped type that emphasizes low frequencies. Active noise cancellation is also of a practical level and the fit is excellent. In addition, the gaming mode offers low latency and mild sound quality that is less tiring to listen to, making it possible to use them in different situations.
Purchase Link