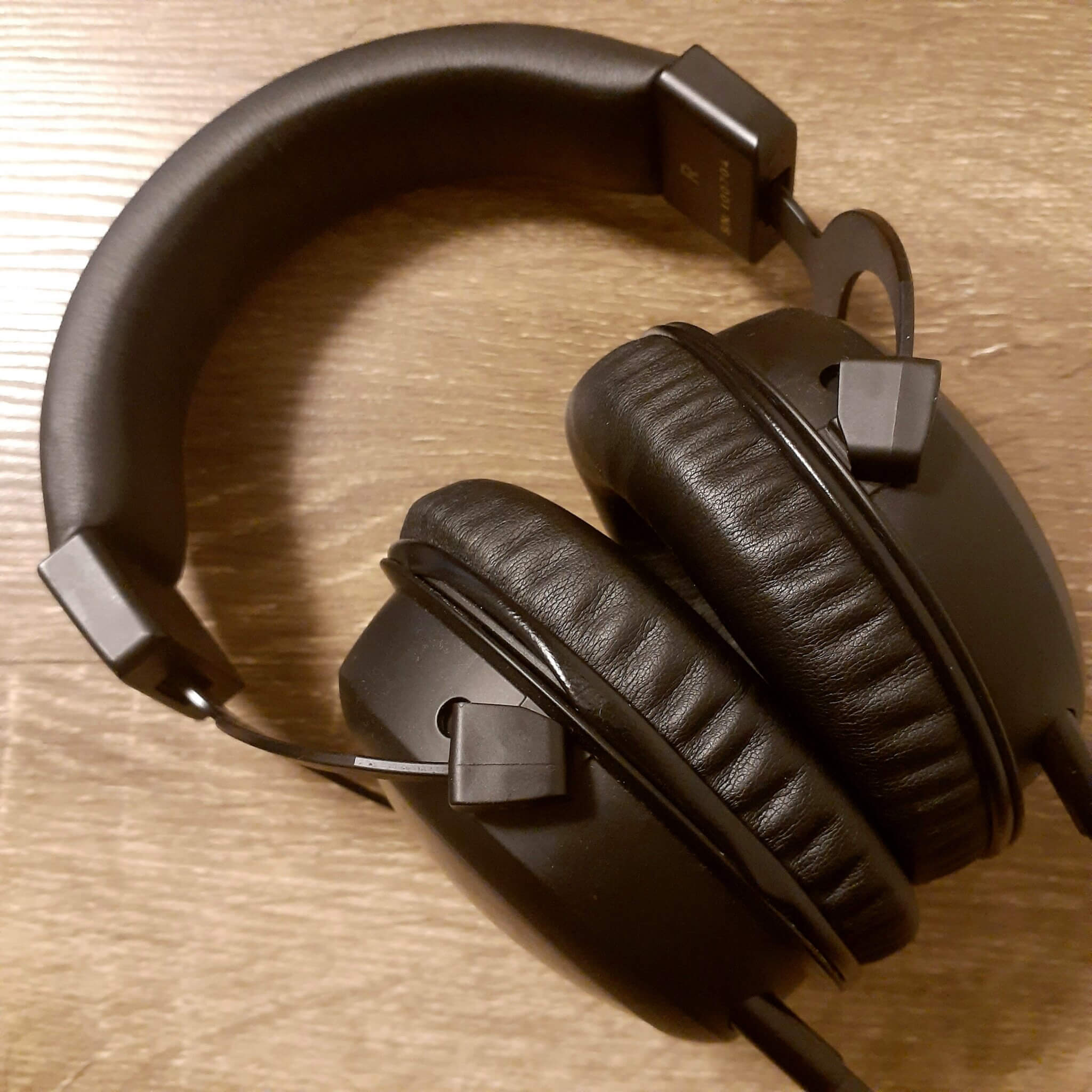 Disclaimer
This review is written based on a "private purchase" or "product rented for a price".
No remuneration or compensation, such as a manuscript fee, has been received for publishing this, and it is an honest evaluation based on measurement data from personal testing and personal opinion.
Please read the privacy policy of this website.
Recommended for people like this
People who like a relaxed sound
People who value a sense of depth in the sound field
People who want to enjoy music in a relaxed atmosphere
Overview of beyerdynamic T5 3rd Generation
This review will give an overview of beyerdynamic T5 3rd Generation. A complete review of this product can be found here.
audio-sound Score

Total Score: 8.1 / 10.0
Package: 8.5 / 10.0
Build quality: 8.5 / 10.0
Fitment: 8.5 / 10.0
High range: 7.0 / 10.0
Mid range: 7.5 / 10.0
Low range: 8.0 / 10.0
Less distortion: 9.0 / 10.0
Want to see the score ranking? Click here!
Basic Specifications
Frequency response: 5Hz to 50kHz
Impedance: 32Ω
Sensitivity: 100dB/mW
Features of beyerdynamic T5 3rd Generation
The T5 3rd Generation is based on the concept of "Holistic Design", and all parts and materials that affect the acoustics of the T5 itself have been reviewed. As a result, not only does the T5 look elegant, but it is also very comfortable.

The result is not only an elegant look, but also enhanced sound performance and durability, leading the user to a comprehensive and thoughtful luxury experience.
package
The overall packaging of the beyerdynamic T5 3rd Edition is gorgeous and well worth the price.
Package contents
There is no shortage of accessories. The package includes the following:
beyerdynamic T5 3rd Generation
cables
Headphone case
Build quality
The build quality meets the price standard.
Fit
The fit is comfortable. Since they are sealed, they may get a little stuffy in the summer.
Sound quality
REW Frequency Response
Sound quality description
The beyerdynamic T5 3rd Generation has a low to mid-frequency focused sound that tends to be flat and mildly U-shaped.
The sound tends to be flat and mildly U-shaped, with a wide soundstage despite being sealed. The midrange is rich and resonant, with a wide range and depth, which is good for enjoying small JAZZ and chamber music. If you like the generous and majestic sound that is typical of German audio manufacturers, and like the sound of SENNHEISER's higher-end models, you will love the T5 3rd.
The following review was tested with a FiiO M15.
Please see here for detailed reviews on sound quality.
Sound quality general comment
Original Sound Fidelity: B
Recommendation: B
Personal preference: B-
The beyerdynamic T5 3rd Edition seems to have attempted to create a soundstage that is unlike any other sealed model, and it has half achieved it.
Personally, I don't feel it's worth paying close to 100,000 yen for this at all, but it's not bad for those who like laid-back music. If you want to enjoy small chamber JAZZ or chamber music in a quiet atmosphere, you can enjoy the sound of a private music room.
Sound quality features
Pros
Warm sound that is pleasant to listen to
Adequate focus on the midrange
Sound field with a sense of depth
High sense of groove
A sense of quietness
Cons
Lack of consistency in sound image
Lack of flair
Lack of extention
General comment
While it is true that I personally prefer beyerdynamic, the T5 3rd Edition is not a model that I particularly want. I don't even want to recommend it personally.
It's not bad if you like rich midrange expression with a relaxed sound, but it's not as full as I thought it would be because the sound is not thick enough. The vocals are also kind of gloomy and lacking in energy, with a hint of darkness, which could be described as calm and reserved, but lacks interest in most songs. The build and package quality is worth the price, but if you go to an audio store with $1000 in your pocket, you can find better headphones than this. There is almost no need to grab this one.
Purchase link