The latest IEMs, BGVP THHiFi Face Red, have been released.
THHifi Face Red is a triple driver hybrid set of IEMs housing a newly developed dynamic driver with dual customized balanced armature drivers on each side. Based on the Red Face design concept, a red school character in Beijing Opera, the pair carries beautiful looks with unique face covers and CNC machined ear shells. THHifi has featured a 3D printed acoustic cavity structure for a clean and precise performance with the set!!
Features
Triple-Driver Hybrid Configuration.
High-Performance Dynamic Driver With Resin film.
Customised Balanced Armature drivers
Dual-Magnet Structure.
Aviation-grade aluminum alloy cavities.
High-precision DLP 3D printed Acoustic Cavity Structure.
Uniquely Designed Face Covers.
Ergonomic & Comfortable.
High-Purity Hybrid Cable.
Standard MMCX Connectors.
Technical Specs
Driver Config: 1DD+2BA.
Impedance: 10.5Ω.
Sensitivity: 106dB.
Distortion: ≤1.6%.
Frequency response range: 20Hz-20kHz.
Termination: 3.5mm.
Triple Driver Hybrid Configuration
THHifi Face Red houses a triple driver hybrid configuration on each side. The pair houses a custom-developed dynamic driver unit that adopts a newly developed resin film diaphragm. The Resin Film Diaphragm is ultra-thin, it produces a super clean performance with fast response and lower distortion in the output signal. This custom DD is supported by two high-performance balanced armature drivers for exceptional resolution and clarity in the output signal.
Skilfully Integrated Design Theme
THHifi Face Red comes from the red face element from the Beijing Opera. It is skilfully integrated on the face covers of the pair with a high-precision CNC machining process. The pair shines through its face covers with its modernized design.
Custom Resin Diaphragm Dynamic Driver
THHifi features the world's first light and powerful 9.2mm dynamic driver with an ultra-thin Resin diaphragm. It produces a superb bass response with powerful slams in the mid-bass region and a thunderous rumble in the sub-bass segment. This driver uses a dual-magnet structure for an enhanced lower-end response.
CNC Machined Aluminum Alloy Ear Cavities
THHifi Face Red has got lightweight aluminum alloy ear cavities. These beautiful ear shells are crafted using a high-precision 5-axis CNC cutting process. The surface of the cavities is then treated with different processes including Polishing, oxidation, coloring, etc. The end result is in front of you, a stunning pair with a rich, nicely textured finish.
Ergonomic & Comfortable
THHifi has studied a large data of ear molds collected by a private mold customization company. After repeated adjustments, they were able to achieve a comfortable ergonomic shape that results in a comfortable wearing experience for most users.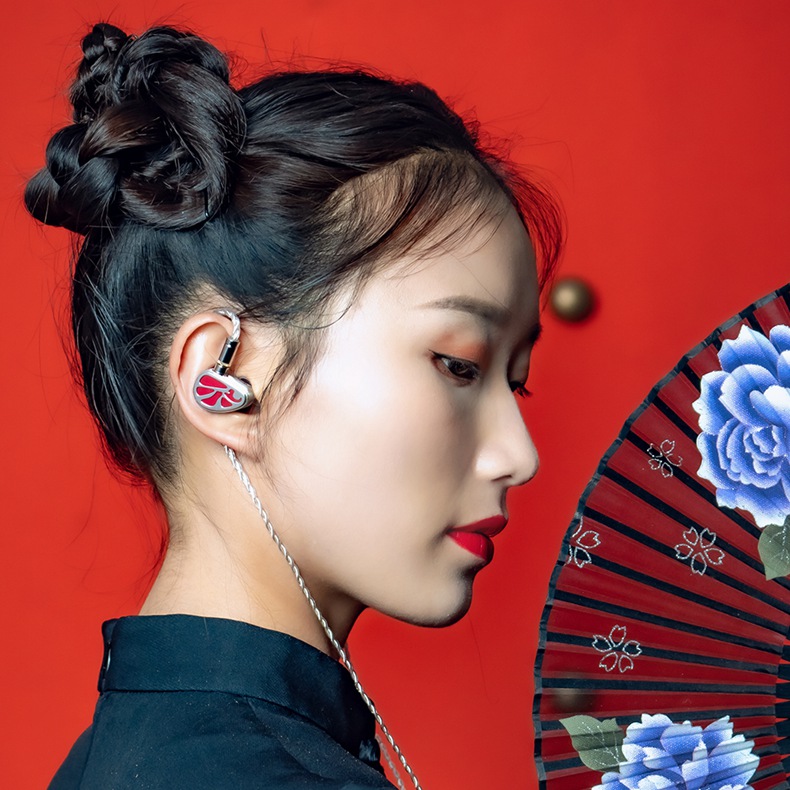 Price & Availability
BGVP THHiFi Face Red is available now for $189.99 on HiFiGO and elsewhere.