The Hiby R6 Gen III, a leading mid-range digital audio player, has been released.
Features
Dual ES9038Q2M, Qualcomm Snapdragon 665, 5.0'' 720P large hi-res display
Class A / AB amplification switch
Large 4500mAh battery
Dual pro audio crystal oscillators
Open Android 12 OS
3.5mm & 4.4mm dual audio ports
WiFi 2.4G / 5GHz dual band WiFi
PD2.0 quick charge
PRODUCT SPECIFICATIONS
Operating system: Android 12
SoC Snapdragon: 665
DAC: ES9038Q2M x 2
WiFi: Supports 2.4GHz, 5GHz
Bluetooth: Bluetooth 5.0
USB: USB 3.1 (type-C port)
Display size: 5 inches
Display colour: 16.8 million colours True Colour
Display architecture: IPS
Resolution: 1280*720
RAM: 4GB
Internal storage: 64GB
External storage: Up to 2TB (removable, provided by user)
Dimensions: 129.4*73.1*15.6 mm
Weight: 250g
Power source: 12V⎓ 1.8A or 5V⎓ 0.5A
Battery size: 4500mAh/3.8V
Charging time: <2h(0%-100%)
Firmware upgrades: OTA via WiFi
Font size: Adjustable
APP third party applications: Unlimited installation
High-performance dual ES9038Q2M DAC
Dual ES9038Q2M DACs work in tandem whether in SE or balanced mode for full-time maximum fidelity; voltage mode amplification in tandem with class A amplification for the optimal balance between fidelity, power, and stamina.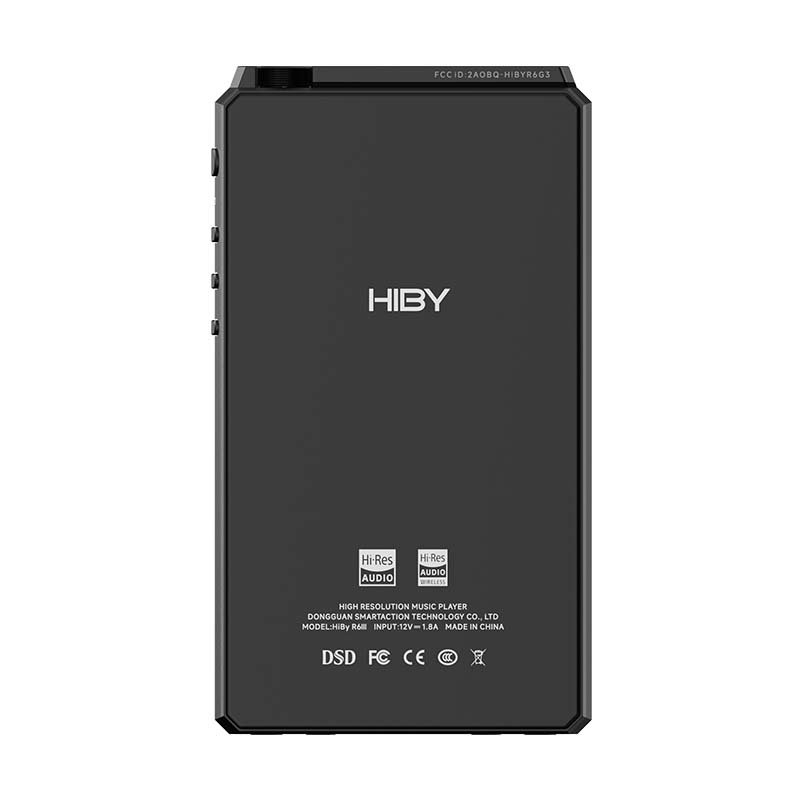 4500mAh large battery
Plentiful battery capacity gives room for more use of class A amplification; Up to 15-hour battery capacity single-ended, up to 12-hour balanced (class AB) for musical bliss day in, day out wherever you go!
Pro audio crystal oscillators
Two dedicated crystal oscillators at 45.158MHz and 49.152MHz for 1024x oversampling of 44.1kHz and 48kHz audio alike at femtosecond accuracy with phase noise down to -159dBc/Hz @1kHz (0.000001%).
Qualcomm Snapdragon 665
Utilizing an advanced 11nm silicon process, this chip represents a jump in the performance of the R series, for effortless multitasking and heavyweight audio processing.
Support MQA 16X
The strong processing power of the SoC makes an unprecedented 16x unfolding of MQA data possible, reproducing the original master tape from ever smaller source files!
3.5mm & 4.4mmheadphone outs and line outs
3.5mm headphone out and line out, 4.4mm headphone out and line out, all with their own physical ports, all with independent volume memory
Lower latency, faster connections
Supports two-way Bluetooth 5.0, supporting numerous wireless protocols such as DLNA, Airplay, HiByLink, and all Bluetooth audio codecs including UAT, LDAC, aptX, aptX HD, AAC, and SBC.
Price & Availability
The HiBy R6 GEN III is available at Linsoul and other locations for $499.