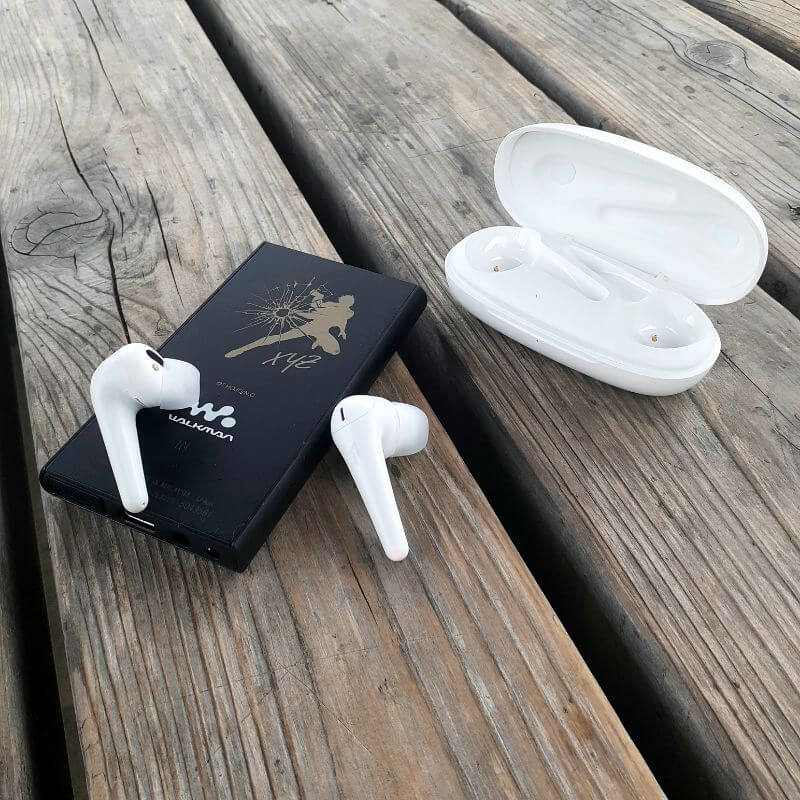 Disclaimer
This review is based on a sample provided by 1more to convey a sincere quality review to our readers.
No remuneration or compensation, such as a manuscript fee, has been received for publishing this, and it is an honest evaluation based on measurement data from personal testing and personal opinion.
Please read the privacy policy of this website.
Recommended for people like this
People who like studio monitor sound
People who want a well-balanced earphone
People who want ANC function.
People who want ANC that is not only strong but also effective
People who want hear-through
People who care about cost
Overview of 1more Comfobuds Pro
This review will give an overview of 1more Comfobuds Pro. A complete review of this product can be found here.
audio-sound Score

Total Score: 8.9 / 10.0
Package: 8.5 / 10.0
Build quality: 8.5 / 10.0
Fit: 9.0 / 10.0
High range: 9.5 / 10.0
Mid range: 9.5 / 10.0
Low range: 8.5 / 10.0
Less distortion: 8.5 / 10.0
Communication quality: 9.0 / 10.0
Active noise canceling: 6.5 / 10.0
Cost performance bonus: 11.5 / 10.0
Want to see the score ranking? Click here!
Basic Specifications
Continuous / maximum playback time: 8h (6h when ANC is ON) / 28h (20h when ANC is ON)
Waterproof performance: IPX4
Supported codecs: AAC / SBC
Nominal ANC depth: -40dB
About 1more
1MORE was founded in 2013 by Gary Hsieh, the youngest former president of a Foxconn group company, and others with a profound mission to provide consumers with superior quality audio. Founded in 2013 by Gary Hsieh, the youngest former president of a Foxconn group company, and others with a profound mission to bring audio to consumers, 1MORE has shipped 85 million headphones in over 40 countries in the past four years alone.
1MORE's products have won numerous industry and design awards, including VGP, CES Innovation awards, RedDot, iF Design awards, and other major industry recognitions. Behind the scenes are Jay Chou, one of Asia's most popular singers, and Luca Bignardi, a four-time Grammy Award-winning sound engineer.
Redesigned and improved comfort
To further refine the Comfobuds' superior sound and comfort, 1more sought a design that would fit ears of all shapes and sizes.
The design of the Comfobuds Pro features a beautiful streamlined form inspired by dripping liquid metal. The Comfobuds Pro is designed with a sleek, streamlined shape inspired by dripping liquid metal and is adjusted to fit at the proper insertion angle for a comfortable, pressure-free fit.
1more has always led the way in advanced design, and the Comfobuds Pro delivers a new era of style that combines elegance and comfort.
Powerful drivers & studio-tuned sound
Comfobuds Pro is equipped with 13.4mm drivers, which is large for a completely wireless earphone. This allows it to deliver clear sound across the entire frequency range.
In addition, Grammy award-winning sound engineer Luca Bignardi tuned them to deliver a perfectly balanced and accurate soundstage that takes advantage of the performance of these large drivers.
Comfobuds Pro's sound design leads the price range.
Six microphones for accurate and effective active noise cancellation
1more has equipped the Comfobuds Pro with a total of four feed-forward and feedback ANC microphones, one on each side, controlled by precise algorithms. These microphones work together functionally and work seamlessly to suppress both ambient and in-ear noise.
1more claims that the nominal depth of active noise cancellation achieved by these four microphones has reached 40dB.
Meanwhile, the call microphone properly detects and amplifies the user's voice, ensuring that the caller's voice reaches the other party clearly even in the noisiest of environments.
Enough playback time to cover a full day
The 1more Comfobuds Pro offers a long playback time, so you can always enjoy your music without worrying about the battery running low.
Don't worry if the battery runs out. It supports fast charging technology, so you can get 2 hours of listening time after just 15 minutes of charging.
package
The 1more package comes in a uniform design. Its design is a bit luxurious for its price range.
1more's packaging features a design drawing of the earphones, which is an indication that 1more cares about the design every time, is confident in it, and wants users to enjoy the design.
There is a lot of information about the designer's concept of the earphones, and you can feel the brand's love for the earphones.
Accessories include a replacement earpiece, a USB cable (Type-C) for charging, stickers, and a manual.
The QR code also allows you to check if the product is genuine or not.
Package contents
There is no shortage of accessories. The package contains the following:
1more Comfobuds Pro
Total of  silicone eartips of 2 types (S/M/L)
Charging case
Charging cable (Type-C)
Carrying pouch
Manual
Build quality
The build quality meets the standard for the price.
The lid doesn't wobble, and the magnets that hold the lid in place work well, so it's unlikely that the lid will open and the earphones will pop out unless it's shaken too hard.
The case is compact, sleek, and easy to slip into a pocket for easy carrying.
Fit
Even with the included ear tips, the fit is not bad. However, in my case, the included eartips don't seem to provide a good enough seal to take full advantage of the ANC performance.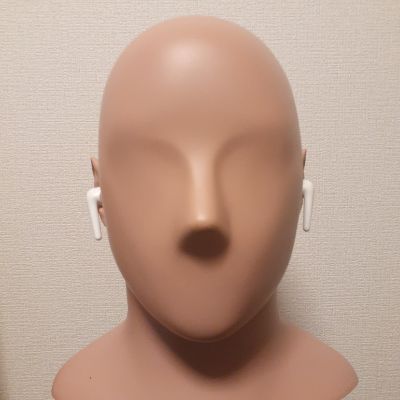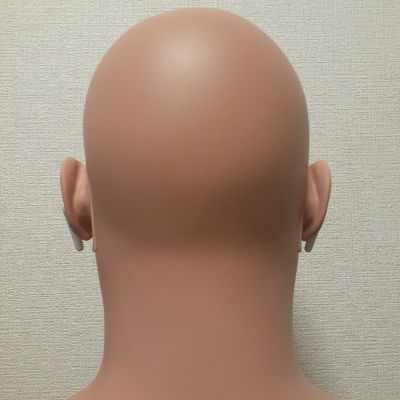 In my case, I felt the AZLA SednaEarfit Short improved the effectiveness of noise cancellation. This eartip can fit in the case in size L.
Connection quality
Tested with AAC connected to Cayin N6II / E02. Excellent connection quality in the price range. I don't know because I haven't been to the crowd because of COVID-19, but it is stable at home. The distance resistance is excellent, and it is seamless and connected as it is even at a distance of about 5 m. Communication was interrupted for a moment when a shield was sandwiched, but the connection was maintained and music playback continued immediately. There was no interruption after that.
There may be a small amount of white noise, but it probably doesn't bother most people.
ANC & Hear-through Performance
Hear-through performance
Even with the hear-through turned on, the white noise does not seem to increase much, and it seems to be rather accurate. During hear-through, ambient sounds are generally natural, and I can hear my own voice quite naturally.
ANC performance
It's not outstanding in its price range, but it seems to increase sound insulation widely and evenly, and the audible effect is quite noticeable. As you can hear when you listen to the sound source, this model clearly changes the way you hear when you turn on the ANC, so it is not difficult to feel the effect before and after turning on/off the ANC.
Sound quality
The 1more Comfobuds Pro has a studio-tuned flat sound that approximates the Harman target curve. The bass depth and highs are a bit restrained, and the extension seems a bit lacking to me, but the midrange is well defined, the textures are close to natural, and the sound image of each note is fairly uniform and well balanced. It can almost completely satisfy audiophiles who are looking for a good quality flat sound, and would be pretty close to ideal as an "audiophile TWS".
Please see here for detailed reviews on sound quality.
Sound quality general comment
Original sound fidelity: A
Recommendation: A+
Personal preference: S
For the genuine audiophile who wants to carry around the studio monitor-like sound of Harman tuning, the 1more Comfobuds Pro is a completely wireless earphone that is pretty close to ideal.
The excellent sound quality, which is quite balanced from a purely audio standpoint, will be welcomed by audiophiles as one of the dominant earphones in this price range.
Personally, I'm a little frustrated with the expandability, but it's a great model that offers near-perfect sound.
Sound quality features
Pros
Good balance
Fairly faithful Herman tuning
Natural sound based on diffuse sound field
High uniformity of sound image
Proper focus on midrange
Sound with a sense of detail
Lush midrange
Nearly natural texture
Highs that are well balanced with mids

Cons
High frequencies tend to be slightly irritating
Low frequencies tend to be lacking
Slight lack of expandability
Lacks a sense of contrast
General comment
The 1more Comfobuds Pro is a completely wireless earphone for audiophiles that is relatively faithful to the established studio tuning style of the Harman Target. The sound quality tends to be a bit lacking in the low frequency range and a bit lacking in expandability, but it provides a very good neutral sound.
The ANC is not powerful, but the accuracy is not bad, and it seems to block out noise while retaining the environmental sounds necessary for daily life. The included app allows you to customize the controls and make them your own.
Purchase link