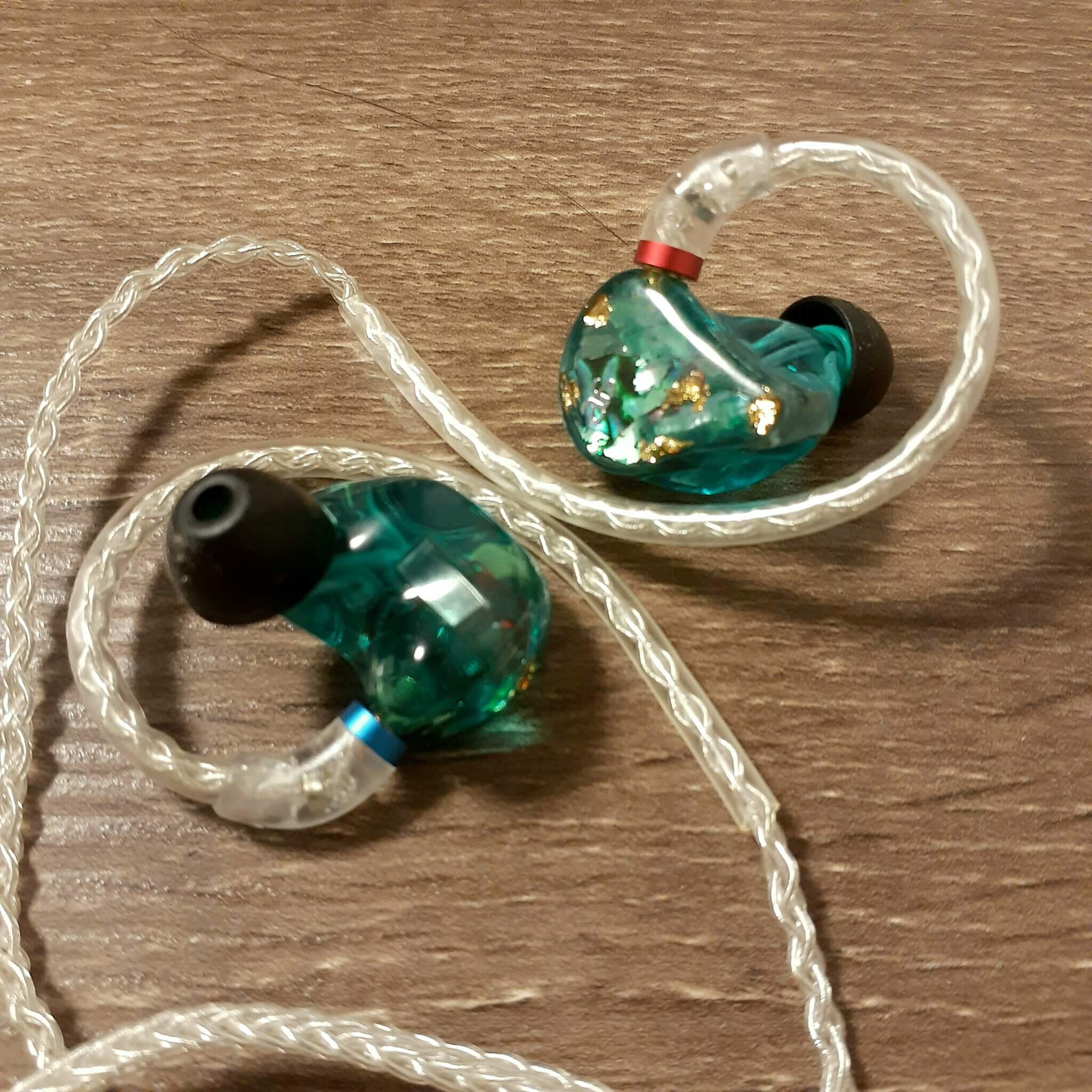 Disclaimer
This review is written based on a "private purchase" or "product rented for a price".
No remuneration or compensation, such as a manuscript fee, has been received for publishing this, and it is an honest evaluation based on measurement data from personal testing and personal opinion.
Please read the privacy policy of this website.
Recommended for people like this
People who love audio so much that they have many amplifiers and DAPs.
People who want to enjoy a variety of sounds with one earphone
People who want to experience a real change in sound by re-cabling
Overview of Audiosense DT600
This review will give an overview of Audiosense DT300. A complete review of this product can be found here.
audio-sound Score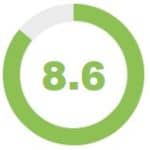 Total Score: 8.6 / 10.0
Package: 8.0 / 10.0
Build quality: 8.5 / 10.0
Fitment: 9.0 / 10.0
High range: 9.0 / 10.0
Mid range: 10.0 / 10.0
Low range: 9.0 / 10.0
Less distortion: 6.5 / 10.0
Want to see the score ranking? Click here!
Basic Specifications
Frequency response: 20Hz to 22kHz
Impedance: 11Ω
Sensitivity: 106±3dB/mW
Cable connector: MMCX
package
The packaging of the Audiosense is above standard for the price range.
The cable quality is a bit cheap for a product that costs almost $200 class, but it's generally not bad.
Package contents
The accessories are relatively complete. There are enough earpieces.
Audiosense DT300
9 pairs of silicone eartips (3 types)
3 pairs of foam eartips
Cleaning tool
Pelican case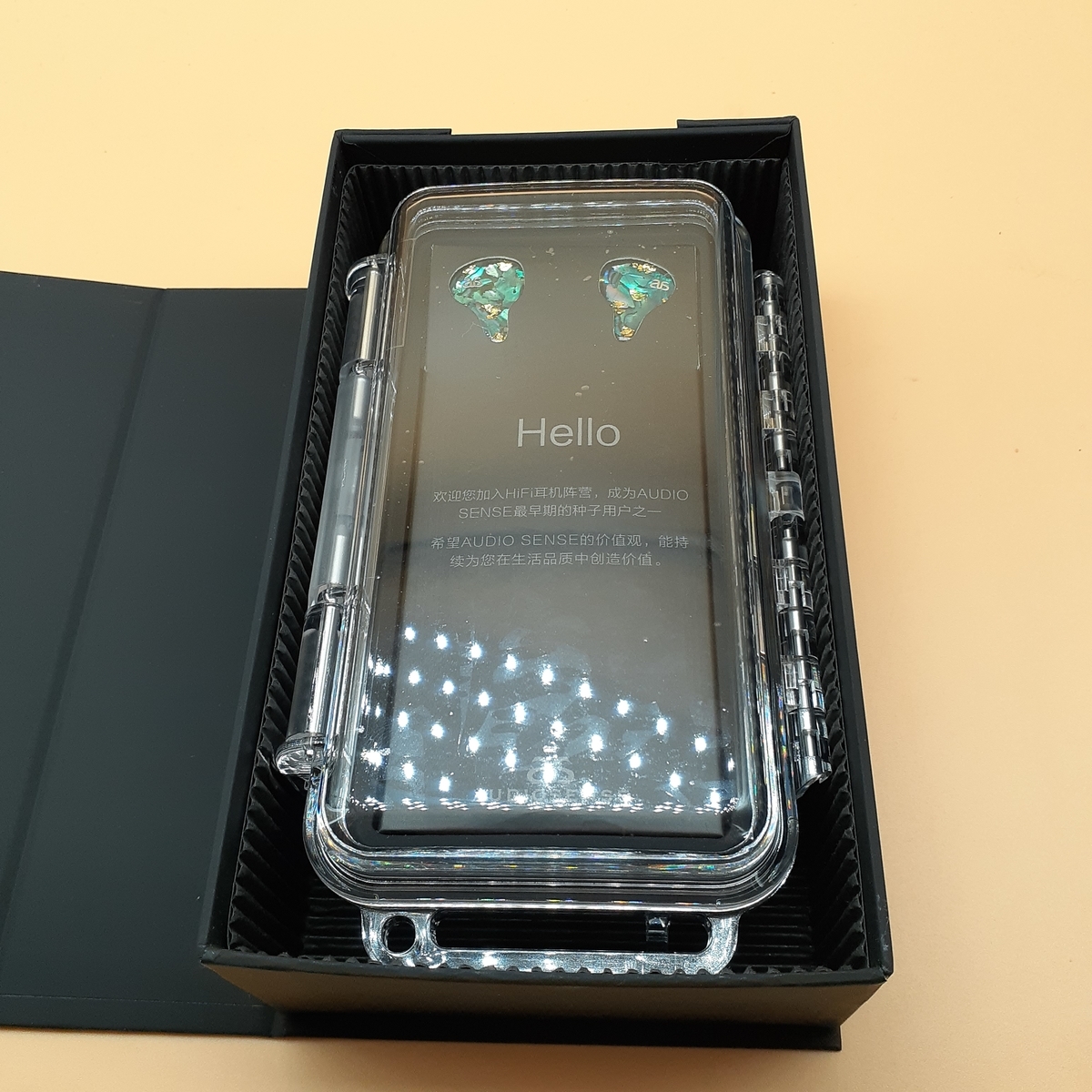 Build quality
The build quality of the exterior is not bad. The faceplate is also very transparent and clean.
The design is very beautiful and clean.
Fit
The fit to the ear is relatively good.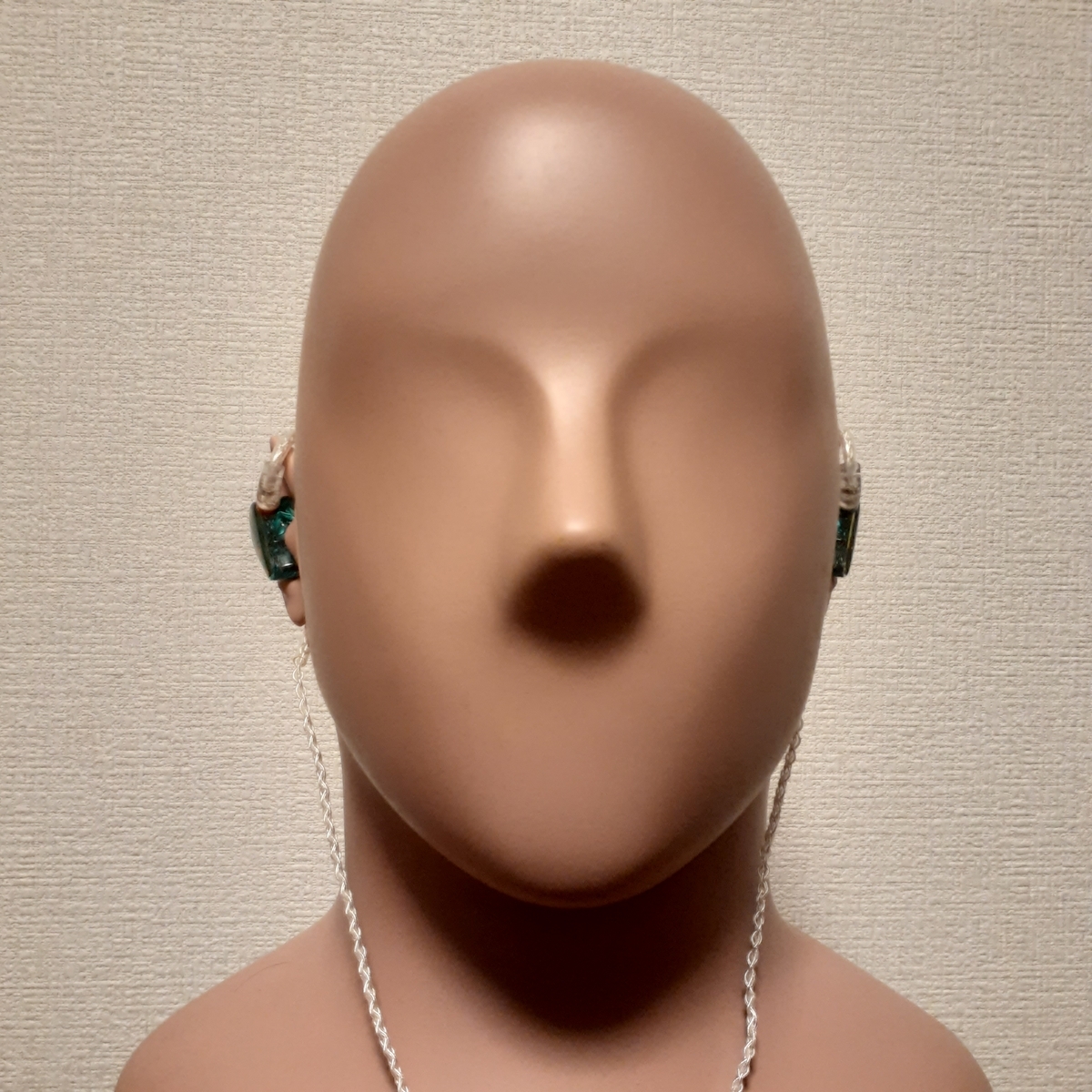 Sound quality
Sound quality description
In this review, I will be using the black umbrella L size among the standard eartips, driven by Antelope Audio Amari with an output impedance setting of 27.9 ohms.
The Audiosense DT300 is not recommended to be driven by digital audio players or high quality amplifiers with output impedance close to 0 ohm; the output at 0 ohm is warm and smooth, but lacks crispness and the overall sound is dull. It is recommended to select a model with an output impedance of 5 ohms or higher. As a result of detailed judgment in the evaluation scheme based on measurements in this blog, it is recommended to drive the DT300 with an output impedance of around 30 ohms.
Please see here for detailed reviews on sound quality.
Sound quality general comment
Original Sound Fidelity: A+
Recommendation: A
Personal preference: A+
The Audiosense DT300 is an Audiosense product with a lot of personality.
First of all, it has a tendency to change its sound quality depending on the amplifier or re-cable, and moreover, it doesn't sound very good when driven by a digital audio player or a high-quality amplifier. There is even a possibility that you may feel the sound is better when you listen to it on your smartphone or iPhone than on a digital audio player.
On the other hand, the DT300 properly driven with an output impedance of about 30 ohms not only has a good sound balance, but also produces a fantastic and elegant sound that is nostalgic, sweet, warm, and pleasant to listen to.
If you add more load from there, you will get a greater sense of range, but the high frequencies may become too tight.
The sound quality changes depending on the device connected to the earphones, and the sound you hear changes depending on the device.
Sound quality features
Pros
Good sound balance if driven properly
Proper focus on midrange
Calm and elegant atmosphere
Fullness of sound
Stable listening comfort
Nostalgic sound
Cons
Low imaging
Lack of clarity
Loose contours
Lacks a sense of construction
For enthusiasts
General comment
The Audiosense DT300 is truly an earphone for real audiophiles, with a sound that changes depending on the cable and amplifier. Of course, it may not sound that bad when you listen to it on your phone or digital audio player, but if you devise a way to drive it, it will sound nostalgic, balanced, and beautiful. It has the potential to be near the top of Audiosense's brand history, but the problem is that it takes some effort to hear that sound. However, you can enjoy a variety of sounds with this one, and none of them are bad, so the more earphone enthusiasts will want to get this item.
Purchase link