In this article, my blog, which collects audio information from around the world, will introduce some of the most highly rated, cutting-edge, and trendy Chinese IEMs that are currently available for under $100 and are easy on the wallet.
The models introduced here are all the latest models that have already established an established reputation, and have been praised by both "competent audiophiles" and "highly popular among general audiophiles".
Moondrop CHU
Moondrop has continuously produced products that are highly recommended by audiophiles of the highest caliber. The brand's consistent manufacturing quality and audiophile-oriented neutral sound have impressed even the most discerning music listeners. The brand's latest entry-level model, the CHU, also fully delivers on that tuning style and manufacturing quality.
The latest Moondrop Chu is an entry-level single dynamic driver IEM, available with and without microphone options and at a very attractive price point, launched as a worthy successor to the Moondrop Spaceship. The design concept, styling, and acoustic architecture have all been upgraded to the Moondrop Chu here and now.
If you prefer a crystal clear sound with good balance, detail, and a sense of detail, and especially if you want to achieve high satisfaction in vocal performance, the CHU is one of the best entry-level models.
Review
TANCHJIM ZERO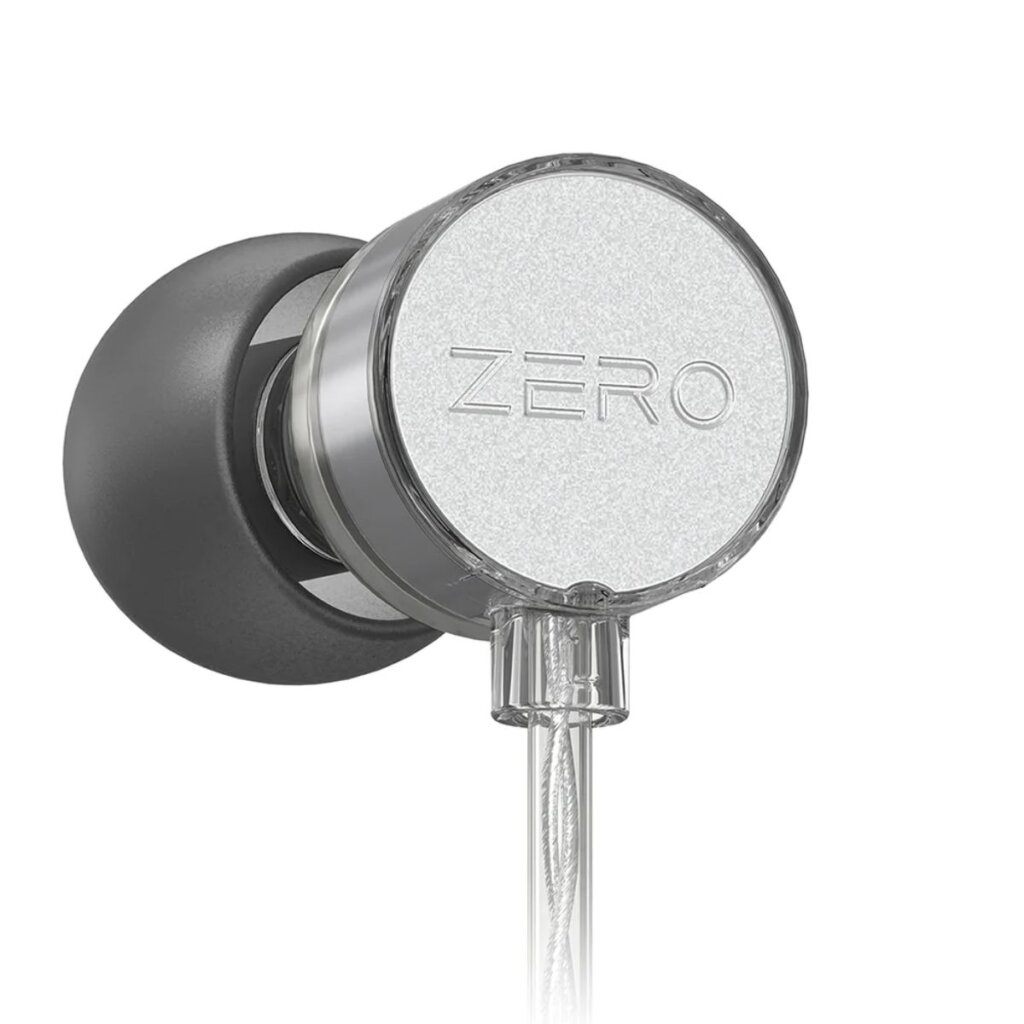 The Tanchjim Zero is a new entry-level IEMs from Tanchjim, a well-known brand of excellent Chinese earphones.
The Zero features Tanchjim's renowned DMT4 dynamic driver technology with a large 10mm dynamic driver. This driver has a composite diaphragm coil and optimized acoustic cavity construction for premium sound performance.The Tanchjim Zero is available for $14.99 (without microphone) and $15.99 (with microphone).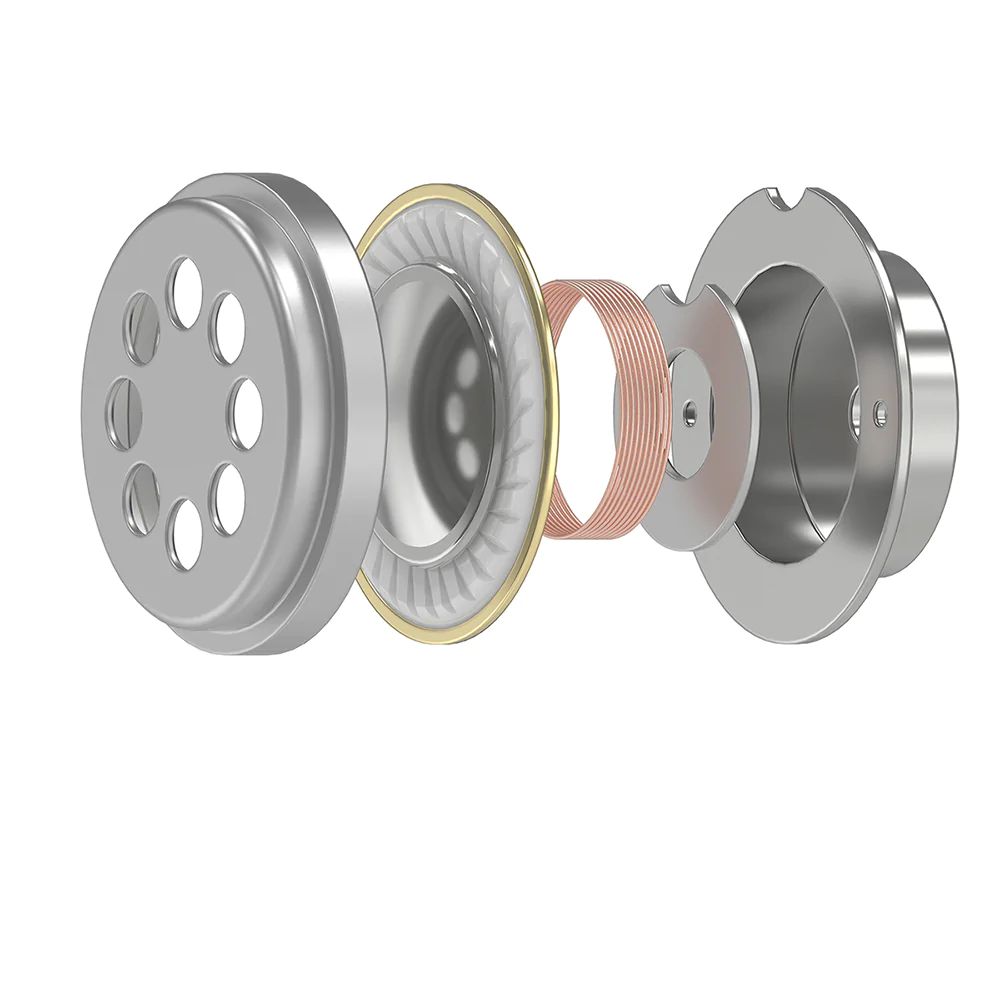 Tanchjim chose the DMT4 architecture for the Zero, using Finite Element Analysis (FEA) software to simulate and analyze the driver. The internal acoustic cavity structure of the Tanchjim ZERO is the result of extensive research and development using a variety of samples. The Tanchjim ZERO's internal acoustic cavity structure is the result of extensive research and development using a variety of samples. It is tuned by calculating the acoustic structural coupling ASI and the sound transmission loss STL. Based on these calculations, the filter density and housing material are determined. In this way, everything is done with precision in order to achieve the highest cost-performance ratio for the Tanchjim ZERO.
Review
FloAudio CALLA
Calla is the debut product of FloAudio, an emerging earphone brand launched last year. It was introduced as a revolutionary in-ear monitor with a custom-designed 10mm full-range dynamic driver.
The sound, as FloAudio claims, is far above the price level, with excellent low distortion and a very well thought-out sound curve for a rich and exquisite listening experience. 
In addition, a new shell made with a 3D printer provides a comfortable fit for the "Calla". The nozzle angle has also been adjusted to a more comfortable position, providing an unprecedentedly comfortable fit and seal.
Review
CCA CXS
CCA is proud to introduce the CXS, an entry-level IEMs that offers a completely different dimension from the caged sound tuning of traditional dynamic drivers. The CXS features a professional "U" shape tuning signature that considers auditory characteristics to achieve perfect bass, mids, and highs. It is an ambitious creation that the brand boldly states will set a new benchmark for high-end dynamic IEMs.
The CCA CXS uses a new legendary 10mm dynamic driver with a very small gap between the voice coil wire and magnet compared to conventional dynamic IEMs, bringing you an amazing tonal experience. The smaller and closer the gap between the voice coil wire & magnet, the higher the performance. A thrusting design is achieved to achieve higher performance conversion ratio, lower distortion, and better performance.
The CCA CXS features a vented open-back design that effectively reduces the refraction of sound waves within the cavity, resulting in a more natural, energetic heavy bass and a better soundstage.
Review
Kiwi Ears Cadenza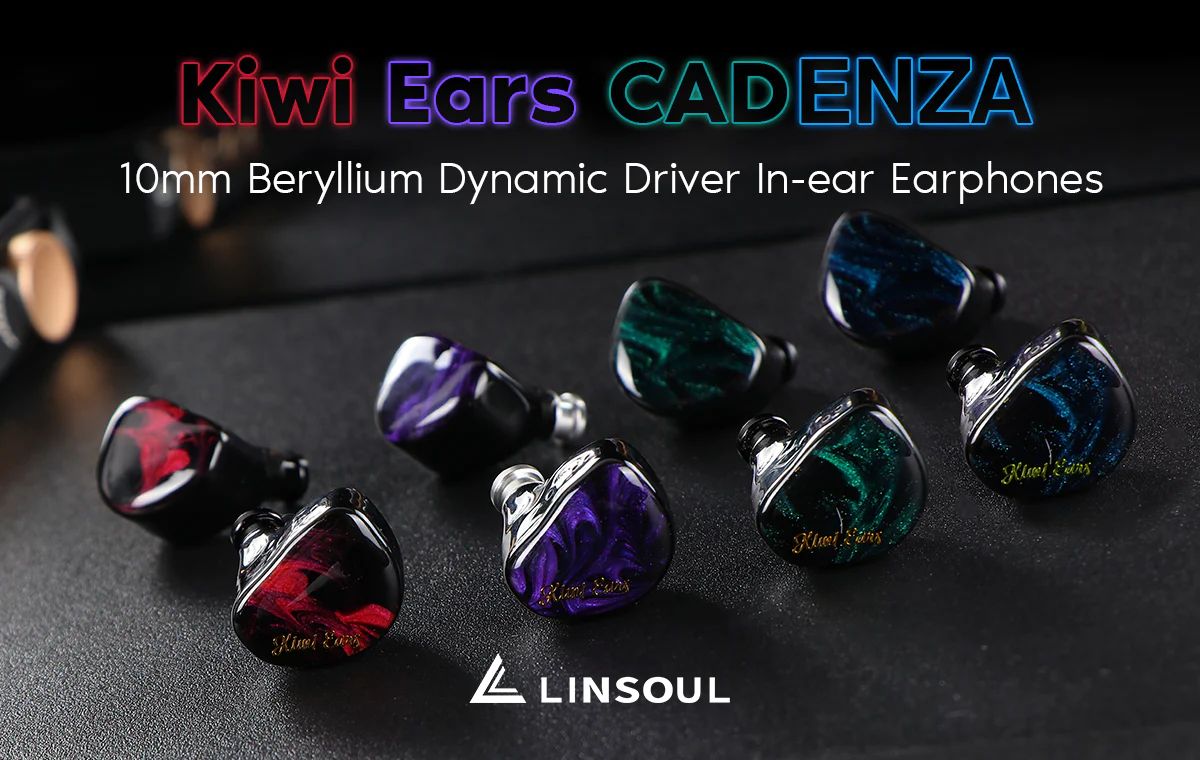 Kiwi Ears has always aimed for the perfect combination of technological innovation and exquisite tuning in its quest to be the industry's rookie in the pursuit of superior audio reproduction. The latest entry-level IEMs is the Kiwi Ears Cadenza.
Cadenza is acoustically tuned to produce a balanced sound signature characteristic of the modern audiophile. This is achieved through a custom-designed housing structure that is 3D printed to match the 10mm beryllium driver. Bass is tuned to maintain the high impact and fast attack characteristic of beryllium drivers.
However, because of the fast decay of the bass, the mids remain natural sounding without muddiness or expansion. Mids are rich, lush, and remarkably detailed thanks to the speed of the beryllium driver. The treble response reflects the Harman-standard style, with natural curves that are tireless, yet rich in micro-detail and airy sound.
Review
TinHiFi C2 Mech Warrior
TinHiFi C2 Mech Warrior is a newly developed single dynamic driver IEMs with a completely new mechanical design. It uses a 10mm dynamic driver with a newly developed PU+LCP composite diaphragm. Tuned based on suggestions from various audiophiles around the world and promising high-quality sound with ultimate clarity and detail, the C2 will satisfy your desire to enjoy high-res audio with its unparalleled performance!
The shell of the Tin HiFi C2 is made of high-quality, aviation-grade 6063 aluminum alloy with a completely new mechanical design. The shell is treated with a high-precision 5-axis CNC machining process to achieve a high-quality textured finish.
The Tin HiFi C2 delivers outstanding sound performance with its newly developed 10mm dynamic driver unit. The driver features a double cavity design with LCP+PU composite diaphragm, N52 neodymium magnetic circuit, and CCAW 0.035mm ultra-lightweight voice coil The C2 delivers excellent transient response with no theoretical resolution, providing high-quality performance at a budget price .
Review
TinHiFi C3
The Tin HiFi C3 is the brand's new in-ear monitor with a single dynamic driver featuring a 3D printed ergonomic ear shell. 10mm dynamic 10mm driver with PU+Ultra-Linear LCP Composite diaphragm coils. driver with PU+Ultra-Linear LCP Composite diaphragm coil. It has a designer carbon fiber faceplate and offers a beautiful design.
TIN HiFi C3 is equipped with a large 10mm dynamic driver with PU + Super Linear LCP composite diaphragm, this diaphragm has a strong elasticity and uniform structure that helps produce clean and accurate sound with low distortion of the output signal.
TinHiFi has professionally tuned the latest C3s based on the suggestions of Harman Target and experienced audiophiles. The result is a high-quality sound with deep low frequency extension and wide high frequency extension. It is a comprehensive output that complements various genres of music.
Tin HiFi has exquisitely designed and luxurious ear shells for the latest C3s. The shells have a stunning carbon fiber finish that adds to the look.
Review
7HZ Salnotes Zero
7Hz Salnotes Zero is a revolutionary earphone featuring a 10mm dynamic driver with a metal composite diaphragm, a technology developed exclusively by 7Hz.
The metal composite diaphragm used in 7Hz Salnotes Zero is made of high-quality materials that resonate and vibrate easily with sound waves. In addition, each part is designed with precision accuracy so as not to interfere with voice transmission, and the construction is designed with ease of use in mind.
The 7Hz Salnotes Zero has an environmentally friendly plastic enclosure with a stainless steel faceplate. Highly accurate ergonomic measurements ensure that the earphones offer safety, comfort, and durability in addition to excellent acoustic performance.
Fine-tuning technology and dynamic drivers ensure accurate and efficient transmission of audio signals. You can enjoy smooth and accurate sound without distortion.
Review
TANGZU Wan'er S.G
Wan'er S.G is TANGZU Audio's all-new single dynamic driver in-ear monitor, featuring a 10mm PET diaphragm dynamic driver unit that boasts HiFi quality performance. Featuring lightweight and comfortable ergonomic ear shells with designer printed face covers, the Waner SG brings you high quality performance with its professional tuning adjustments for a small investment.
TANGZU Audio has adopted a high-performance dynamic driver configuration for its latest WANER SG. One large 10mm diameter dynamic driver with a high quality PET diaphragm coil is mounted on each side. These drivers benefit from the high-power N52 magnetic architecture. It delivers smooth, full-bodied sound over a wide frequency range.
TANGZU has taken into account user feedback on previous models Shimin Li and Zetian Wu, and based on that feedback has tuned the latest Wan'er S.G to deliver a more balanced and smooth sound. 'er S.G enhances various genres of music with high-quality output.
Review
TRUTHEAR x Crinacle Zero
TRUTHEAR's entry-level IEMs is the TRUTHEAR x Crinacle Zero. TRUTHEAR invited renowned reviewer Crinacle to tune this model with dual dynamic drivers.
The ZERO houses a double dynamic driver configuration of 10mm and 7.8mm diameter. ZERO delivers smooth, soft and detailed sound thanks to a mature internal magnetic circuit structure in conjunction with flexible polyurethane suspension composite LCP LCD dome diaphragms.
Relying on high-precision DLP-3D printing technology, forming an acoustic nozzle structure with filtering capabilities and precisely calculated RC frequency division, the two dynamic drivers perform respectively and provide closer design targets of the objective indicator.
Review
Final Words
China has become the "world's factory" of the audio industry, where new products are being created every day and new brands are being created and grown. China's audio industry is still a mixed bag, and by no means all of it is good, but audio research is advancing at a faster pace than anywhere else in the world, and the quality of the products is becoming top-notch. Major Chinese brands are practically surpassing major Japanese brands in terms of quality.
In the area of sound quality as well, Chinese manufacturers, who are eager to research, are beginning to produce high-quality sound based on solid research, and the more competent audiophiles are now choosing Chinese earphones. It is painful to say, but the days when Japanese domestic brands were in a glorious position are over, and the industry has begun to change. In the earphone industry, the world's leading edge is coming from China.
This is clearly evidenced by the fact that all of the models introduced here were actually supported by audio reviewers with solid insight and a large number of audiophiles.