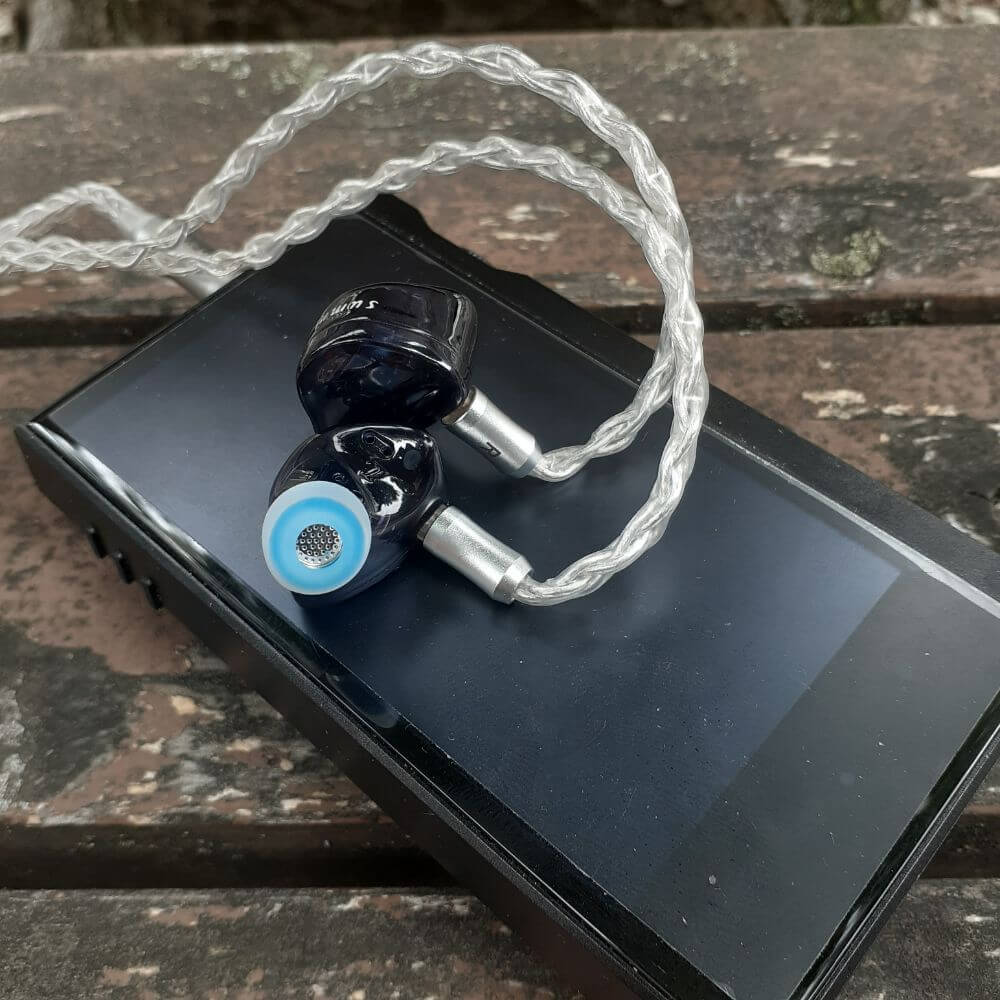 Disclaimer
This review is written based on a "private purchase" or "product rented for a price".
No remuneration or compensation, such as a manuscript fee, has been received for publishing this, and it is an honest evaluation based on measurement data from personal testing and personal opinion.
Please read the privacy policy of this website.
Recommended for people like this
People who like natural textured sounds
People who like the fresh midrange
People who value the transparency of sound
Overview of BQEYZ Summer
This review will give an overview of BQEYZ Summer. A complete review of this product can be found here.
audio-sound Score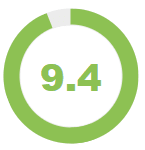 Total Score: 9.4 / 10.0
Package: 8.5 / 10.0
Build quality: 8.5 / 10.0
Fit: 8.5 / 10.0
High range: 9.0 / 10.0
Mid range: 10.0 / 10.0
Low range: 9.5 / 10.0
Less distortion: 10.0 / 10.0
Cost performance bonus: 11.5 / 10.0
Want to see the score ranking? Click here!
Basic Specifications
Frequency response: 7Hz to 40kHz
Impedance: 32 ohms
Sensitivity: 107dB/mW
Cable connector: 0.78mm 2pin
Large 13mm Dynamic Driver:-
The BQEYZ Summer is equipped with a large 13mm dynamic driver unit with PU+LCP composite diaphragm material. PU makes the diaphragm flexible while the LCP makes it thin, sturdy, and sensitive. It allows for a well-extended lower end with a snappy response.
Second-Generation Balanced Armature Driver:-
BQEYZ has redesigned the BA unit for the Summer. It features a second-generation custom-tuned balanced armature driver that has a greater sense of airiness and provides ultimate clarity for vocals and acoustic performance with a huge soundstage presentation.
5-Layers Piezoelectric Unit:-
The high-frequency response is handled by a 5-layered piezoelectric driver unit that provides ultra high-resolving ability to the pair. Thanks to this Piezoelectric driver unit, the output has no signs of sibilance or harshness and provides a highly-resolving sound output.
Ultra-Lightweight Ear Shells:-
The cavities in BQEYZ Summer are made up of skin-friendly resin material. They are super light in weight, weighing in only 4.2 grams providing a comfortable fit for long music sessions.
package
The BQEYZ Summer package meets the price standard.
Package contents
There is no shortage of accessories. The package contains the following:
BQEYZ Summer
2 types of eartips 6 pairs (S / M / L)
Carrying case
Cleaning tool
manual
Build quality
The build quality of BQEYZ Summer fully meets the price standard.
Fit
BQEYZ Summer is comfortable to fit.
Sound quality
BQEYZ Summer has a well-balanced W-shaped sound that is fairly neutral. The low and mid frequencies that are extremely faithful to the original sound are the most attractive, and for listeners who love the natural texture, it is a model that can be the most preferable partner in this price range along with the final A3000.
Please see here for detailed reviews on sound quality.
Sound quality general comment
Original sound fidelity: A
Recommendation: A+
Personal preference: S-
BQEYZ Summer has a fairly near-perfect neutral sound and is very good at reproducing the texture, but there are some problems with localization and the sound field is a bit cramped.
It is very excellent as a recording monitor, and it has the advantage that it is easy to grasp the whole picture of the music because it fits the whole picture of the music in a slightly compact frame with a natural texture. However, you may be disappointed that it is a little unsatisfactory in terms of scale for everyday listening.
Also, it is a slight defect that the sound is a little hard and tends to sound a little high-pitched.
Sound quality features
Pros
Almost perfect neutral sound
Natural texture
Proper focus on midrange
Good detail
High fidelity to the original sound
Lush and highly transparent midrange
Crisp sound
High clear feeling

Cons
Orientation is slightly intimate
The sound field is slightly bent forward and narrow
A little high-pitched sound
General comment
BQEYZ Summer is a new star player in the $100 range. Although it is a hybrid driver model, it has very low distortion and is almost completely neutral, so you can hear the midrange with a texture that is quite close to the original sound. The sound field is a little narrow, slightly high-pitched and stimulating, but it is a good model that realizes a wonderful sound for everyone.
Purchase link