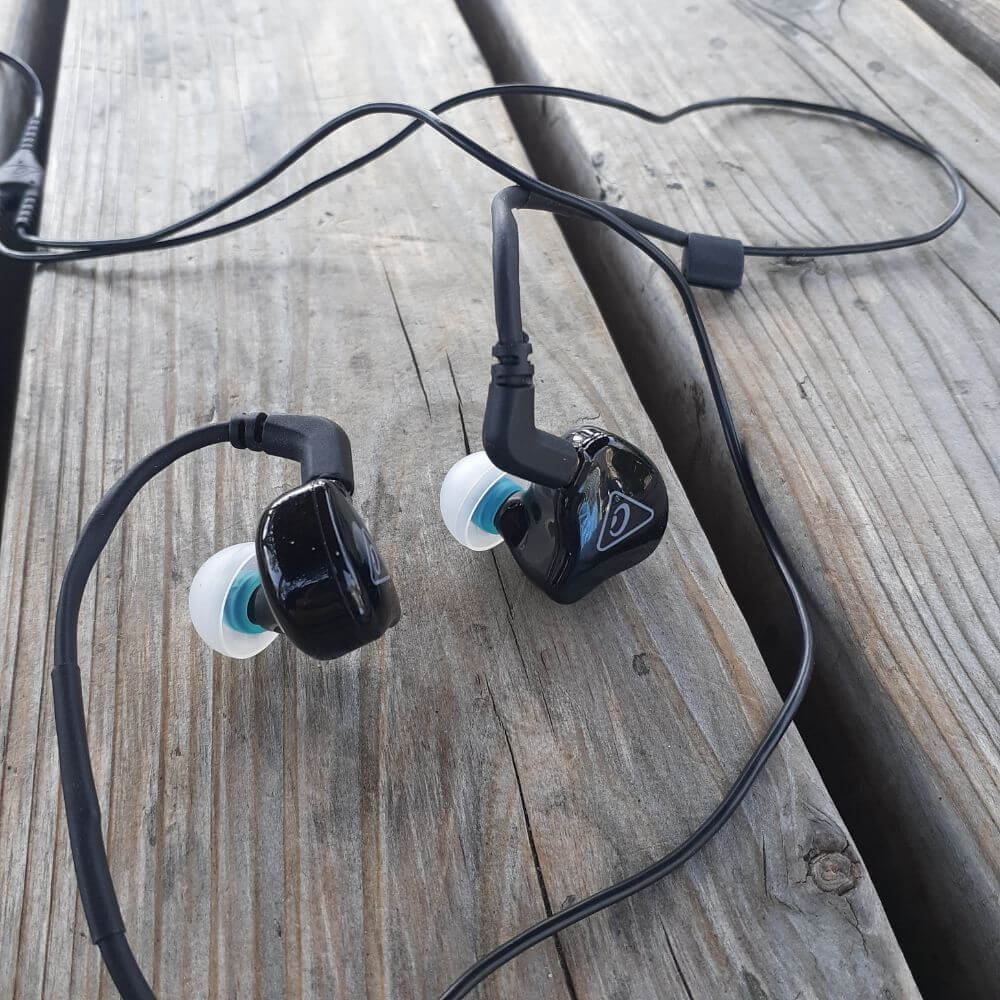 Disclaimer
This review is written based on a "private purchase" or "product rented for a price".
No remuneration or compensation, such as a manuscript fee, has been received for publishing this, and it is an honest evaluation based on measurement data from personal testing and personal opinion.
Please read the privacy policy of this website.
Recommended for people like this
People who like refreshing sounds
People who like a delicate sound
People who like a wide sound field
People who like detailed sound
People who like extended sound
Overview of Behringer MO240
This review will give an overview of Behringer MO240. A complete review of this product can be found here.
audio-sound Score

Total Score: 9.3 / 10.0
Package: 9.0 / 10.0
Build quality: 8.5 / 10.0
Fit: 8.5 / 10.0
High range: 9.0 / 10.0
Mid range: 9.0 / 10.0
Low range: 9.0 / 10.0
Less distortion: 9.0 / 10.0
Cost performance bonus: 12.5 / 10.0
Want to see the score ranking? Click here!
Basic Specifications
Frequency response: 20Hz to 20kHz
Impedance: 32 ohms
Sensitivity: 93dB/mW
Cable connector: mmcx
MO240 – Premium In-Ear Studio Monitors for Professionals
Whether you're mixing a recording or monitoring a bass line, you want earphones that deliver ultra-deep bass and super-transparent highs across an ultra-wide dynamic range. Our MO240 in-ear monitors feature to fulfill your needs to compose your own tunes in peace, doesn't matter where you are – at a price that is very kind to every budget!
Dual-Hybrid Driver Technology
True companion of musicians and composers – high-quality electromagnetically shielded wire isolates all vicinity noises present in an electronic gadget filled studio environment. Top-grade dual-hybrid micro-drivers deliver high-fidelity audio for instruments and vocals – Balanced armature driver tuned for extended high-frequency response while Neodymium dynamic driver for ultra-deep bass.
Comfort Fit
Secure over-the-ear and ultra-light weight design of MO240 monitors allows you to keep them on for extended studio, chat, gaming sessions without any feel of weight over your head. 3 sets of ultra-soft earplugs provide perfect fitment for all ears with lasting comfort. Inline wire-slider provides extra help to keep your earphones secure and tangle-free.
package
The Behringer MO240 package meets price standards. The accessories are also gorgeous considering the price.
Package contents
There is no shortage of accessories. The package contains the following:
Behringer MO240
Set of 6 pairs of 2 types of eartips (S / M / L)
Conversion plug for 6.35 mm
Carrying case
manual
Build quality
The build quality of the Behringer MO240 is well above the price standard. The pairing of MMCX is also good.
Fit
The Behringer MO240 is comfortable to fit.
Sound quality
The Behringer MO240 is a high-quality monitor earphone designed to make the localization sound easy to understand, with the midrange and above being well three-dimensional. The sound is V-shaped, but the low range is slammed like a monitor speaker, and the mid range is tilted backwards for a sense of depth, but it is well adjusted so that it does not become unnatural.
The localization is actually emphasized, the micro details are also emphasized to increase the clarity, and the staging is also good. In terms of sound character, there is something similar to See Audio ANOU. It's a tuning that makes the sound of ANOU cleaner and lighter, and closer to flat.
Please see here for detailed reviews on sound quality.
Sound quality general comment
Original sound fidelity: A+
Recommendation: S
Personal preference: S
The Behringer MO240 is an incredibly good monitor earphone that you can get for less than 10,000 yen. With slightly emphasized localization, wide-feeling staging, clean midrange and high range with easy-to-understand details, you can listen to the detailed expressions of music carefully without feeling tired.
It has a sound that can be said to be orthodox as a monitor earphone, and although it is a hybrid model, there is little crossover distortion, it has a high clear feeling, it is easy to drive, and it can be sounded sufficiently even with a smartphone. Given its versatility, it seems that there are no drawbacks.
It can be said to be one of the masterpieces of introductory monitors.
Sound quality features
Pros
Good staging in the midrange
Fresh and airy sound
Proper focus on the midrange
Delicate
Good sense of detail
Clean, crisp sound
Agile and responsive sound
Large sound field with excellent depth, width, and height
Sound extension

Cons
Lack of richness
Unnatural texture
Thin sound
Coarse sounding
Metallic sound
General comment
The Behringer MO240 is a high-quality monitor earphone with good mid-range staging, a spacious and open sound field that allows you to clearly see delicate sounds with a high degree of detail. The clear feeling is high, it is easy to drive, and the package quality is high, so you can feel very high cost performance.
Purchase link