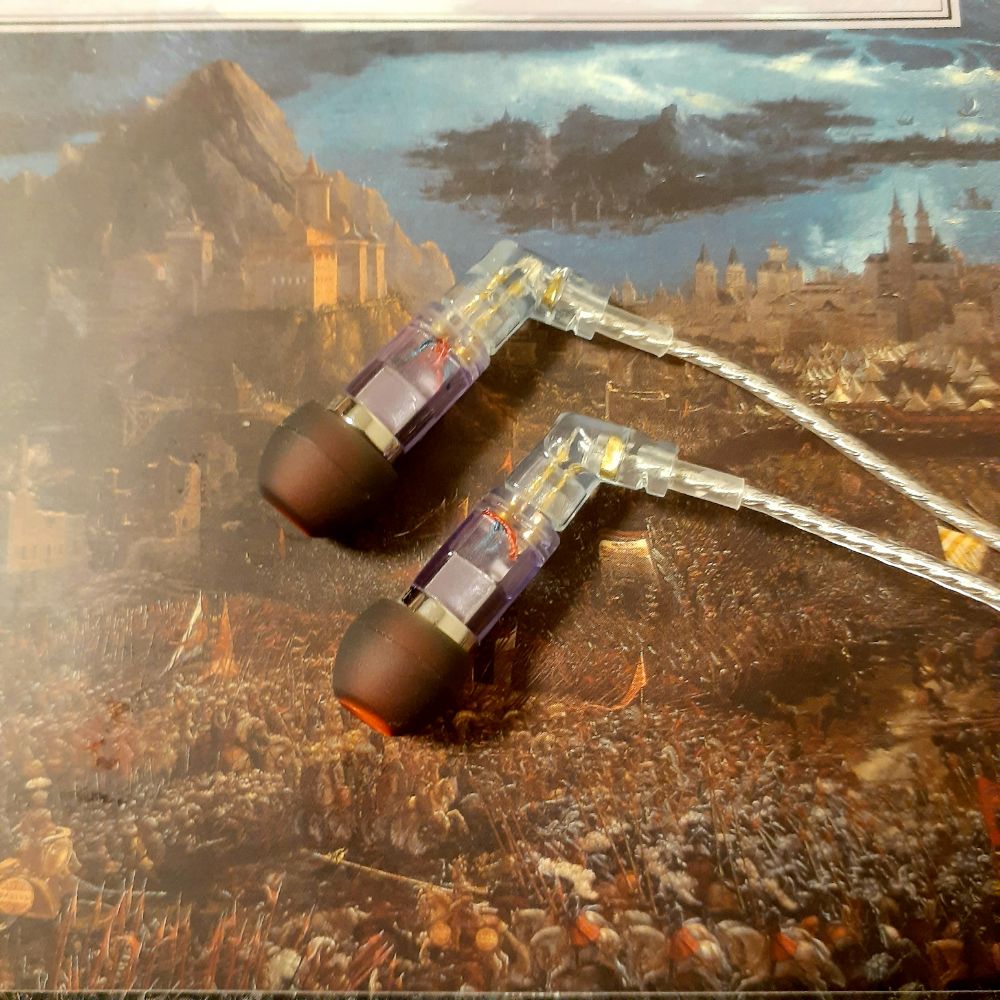 Disclaimer
This review is based on a sample provided by Easy Earphones to convey a sincere quality review to our readers.
No remuneration or compensation, such as a manuscript fee, has been received for publishing this, and it is an honest evaluation based on measurement data from personal testing and personal opinion.
Please read the privacy policy of this website.
Recommended for people like this
People who want earphones that don't cause listening fatigue
People who want to listen to vocals well
People who value natural texture
People who like a mid-range sound
Overview of KBEAR NEON
This review will give an overview of KBEAR NEON. A complete review of this product can be found here.
audio-sound Score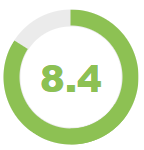 Total Score: 8.5 / 10.0
Package: 8.5 / 10.0
Build quality: 8.5 / 10.0
Fitment: 8.5 / 10.0
High range: 8.0 / 10.0
Mid range: 9.5 / 10.0
Low range: 8.0 / 10.0
Less distortion: 8.0 / 10.0
Want to see the score ranking? Click here!
Basic Specifications
Frequency response: 20Hz to 20kHz
Impedance: 14 ohm
Sensitivity: 105dB/mW
Cable connector: 0.78mm 2pin
High-grade Knowles drivers are used
The KBEAR-Neon earphones use one Knowles BA driver per side, one of the world's largest BA driver manufacturers. Knowles BA drivers are known for their high reliability and excellent performance, and have been used in many fields of professional audio. It's a great way to enjoy powerful sound from bass to mid-high notes.
High quality sound
Well-balanced reproduction of the entire range, with surprisingly natural reproduction of the original sound in the low, mid, and high frequencies. The resolution of the entire bandwidth and the transparency of the mid and high frequencies are at a very high level. This is a great product with great usability and sound quality.
Focus on appearance
The design of the earphones is simple and minimalistic, eliminating waste and making them easier to identify than ordinary canal-type earphones. The transparent plastic housing allows you to clearly see the balanced armature driver in the body.
Wide Compatibility
Available in three variations, the 3.5mm audio jack headphone earphone is compatible with 3.5mm audio devices such as iPhone, iPad, iPod, Mac, iMac, PS3/PS4, MP3/MP4 players, etc.
package
The package of KBEAR NEON has a stylish appearance in this price range.
Package contents
There is no shortage of accessories. The package contains the following:
KBEAR NEON
Eartips (S/M/L)
Carrying case
Manual
Build Quality
The build quality of the unit meets the standard of the price.
Fit
They are cylindrical. The fit is not bad, but if you have small ears, they might stick out a little from your ears with the proper insertion depth.
Sound quality
REW Frequency Response
Sound quality description
The KBEAR NEONs have a diffuse sound-field-targeted sound, with mediocre extension in both the highs and lows, probably due to the 1BA, and they are warmer than flat, so they tend to sound static with the sound clustered in the midrange. It lacks dynamism, which is a drawback, but it provides a carefully crafted midrange with a natural texture.
Please see here for detailed reviews on sound quality.
Sound quality general comment
Original Sound Fidelity: A-
Recommendation: B+
Personal preference: B+
The KBEAR NEON is a comfortable studio monitor to listen to. The midrange is centered and good for checking textures, and the vocal image is large, so it is suitable for vocal lovers. If you like natural and sweet vocals, I would recommend it, but it lacks a bit of spontaneity, so it lacks a bit of energy.
My personal impression is that the texture is natural and not bad, but the sound production is too conservative and not very enjoyable.
Sound quality features
Pros
Relatively high fidelity of original sound
Good vocal focus
Natural texture
Stable listening comfort
Warm
Monitor-like
Consistent localization in the midrange
Cons
Lacks dynamism
Lack of expandability
Drowsy sound
General comment
If you are looking for comfort in listening to music and not getting tired of listening, I can highly recommend the KBEAR NEON. Its cylindrical shape makes it easy to adjust the insertion depth, and if you feel any sharpness in the sound, you can easily eliminate it by inserting the eartips smaller and deeper. The midrange texture and localization are quite natural and provide good studio tuning, but the sound is not dynamic, so if you are looking for fun music, you may want to look elsewhere.
Purchase link