Disclaimer
This review is based on "private purchases" or "items rented for a consideration".
No remuneration or compensation, such as a manuscript fee, has been received for publishing this, and it is an honest evaluation based on measurement data from personal testing and personal opinion.
Please read the privacy policy of this website.
Recommended for people like this
People who like dark sounds
People who like boomy, warm low frequencies
Overview of KBEAR Storm
This review will give an overview of KBEAR Storm. A complete review of this product can be found here.
audio-sound Score
Total Score: 8.8 / 10.0
Package: 8.0 / 10.0
Build quality: 8.0 / 10.0
Fitment: 8.5 / 10.0
High range: 9.0 / 10.0
Mid range: 9.0 / 10.0
Low range: 8.5 / 10.0
Less distortion: 8.5 / 10.0
Cost performance bonus: 10.5 / 10.0
Want to see the score ranking? Click here!
Basic Specifications
Frequency response: 20Hz to 20kHz
Impedance: 32Ω
Sensitivity: 108dB
Connector: 0.78㎜ 2pin
Features of KBEAR Storm
Most Musicians'Choice: Kbear Storm in ear monitor headphones adopts 10mm strong magnetic dynamic driver&PEEK+PU composite diaphragm.10mm strong magnetic dynamic driver can provide high resolution and wide dynamic range.PEEK+PU flagship diaphragm can achieve high-level timbre and listening experience.Let you get an excellent experience in the ocean of music.
Custom in Ear Headphones:This wired earphone is carefully designed by many structural engineers,The cavity is ultra lightweight and adopts all-new ergonomic design for structure. It conforms to the data of human ear canal, so no fatigue will occur even for long-time wearing.You won't feel uncomfortable even inserting into your ear cannals deeply.You can enjoy your music when running, cycling, walking out, or fitness in the gym.
Skin-Friendly Material: The Kbear Storm wired earbuds cavity is highly transparent and skin-friendly, to make the cavity with excellent touching and texture. Even if you wear it for a long time, you will not feel foreign body sensation.
High Performance:Kbear Strom earphones is a relatively cost-effective headphone in the IEM of around $20. It is similar in price to KZ ZST ZSN PRO, CCA CRA etc., but the sound is more transparent and natural sound than them.It presents a really high performance of audio earphones around 20usd. The true Hi-Fi headphones are very suitable for purchasing as gifts for Christmas, Valentine's Day, Thanksgiving Day, and so on.
What You Will Get: In the unlikely event that Kbear Storm headphone for computer cease to perform as promised, we will replace them or issue you a full refund. please do not hesitate to contact us.EZ EAR SLL. Make your purchase absolutely risk-free! Complete kit includes a headset cable, 2 earpieces, 6 pairs of silicone ear tips, and a user manual.
package
The packaging meets the standard for its price range.
Package contents
KBEAR Storm
Eartips
Manuals
Build quality
Build quality meets the price standard. Rival KZ has recently been pursuing a more detailed design, so KBEAR's design looks a bit cheap by comparison.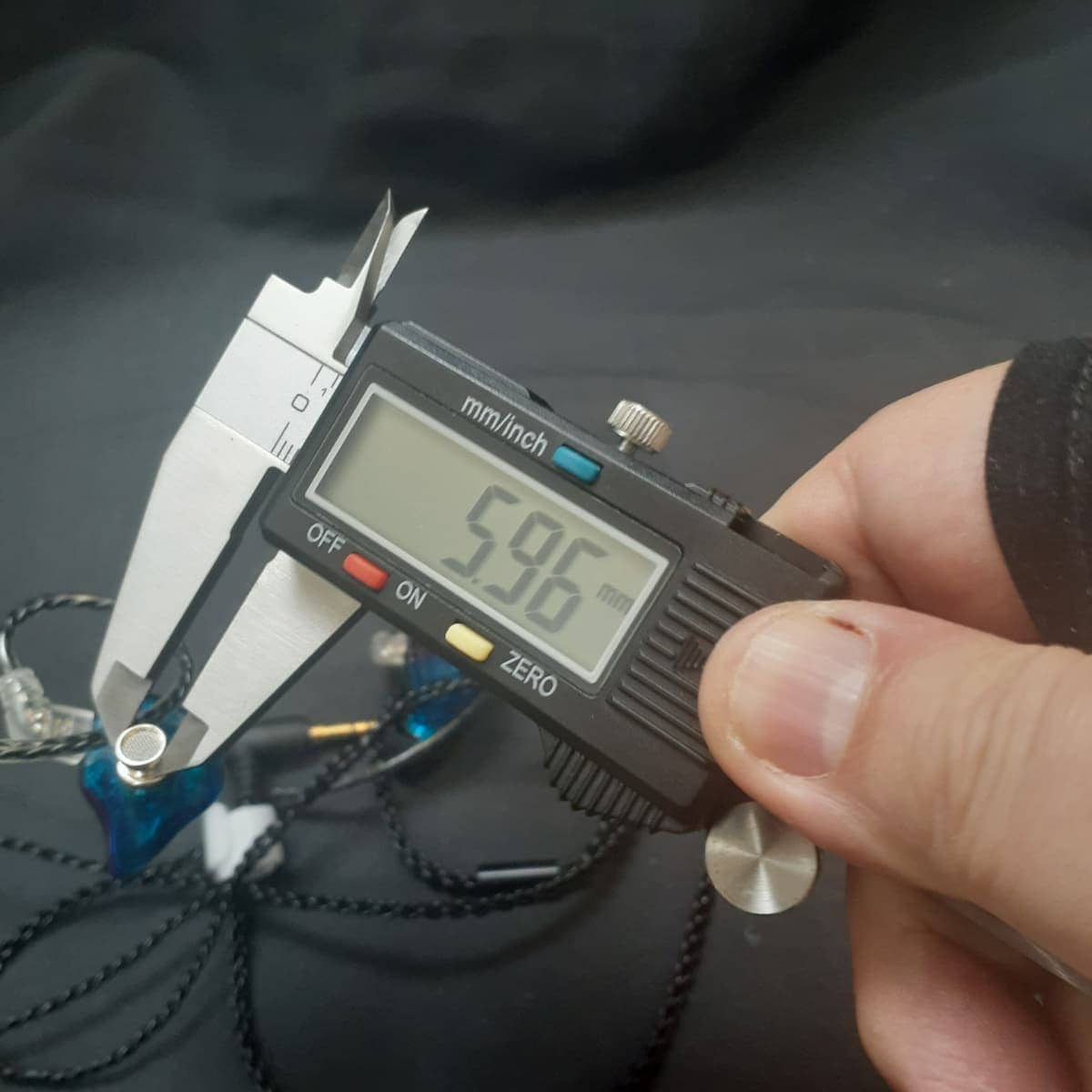 Fit
The fit is good.
Sound quality
REW Frequency Response
audio status
Sound quality description
In this review, I use the standard eartips size L and drive it with the FiiO M15.
KBEAR Storm has a V-shaped sound signature.
Please see here for detailed reviews on sound quality.
Lows / Bass
The low frequency range of the KBEAR Storm is generous and massive, with thickness and weight. Depth is lacking.
The bass drum has plenty of heft, but you don't hear much rumble. Some parts sound full and expansive. It's easy to hear it as somewhat boomy and bouncy.
I feel the electric bass is not bad in blackness, but it lacks tightness and has a strong sense of hush and heat.
There is enough volume to satisfy bass lovers, but qualitatively it will not satisfy heavy bass enthusiasts.
Mids
The midrange of the KBEAR Storm is close to neutral, but is in a darker position in the overall sound and sounds a bit cramped.
Texture is fairly accurate, but the midrange sounds in a slightly darker position. The upper midrange to mid-highs are emphasized, giving the glossiness a bit more intensity.
Vocals have a darker, yet slightly upper and flirtatious tone, sounding slightly husky, and consonants are a little more pronounced in their articulation. The vocals have a weak axis and in some songs tend to sound buried in the instrumental sound.
Transparency is high enough and resolution is not bad.
Highs / Treble
The highs are tuned for definition and are not buried in detail, and the delicacy is quite solid, but the extension is quite lackluster.
The highs are well balanced by the strength of the lows, with enough luminosity to compensate for the somewhat low luminosity of the mids. Cymbal crashes are not bad in terms of subtlety and detail, but they lack quite a bit of extension and are not quite exhilarating enough. There's also a blatant ceiling to the woodwinds and violins, which sounds a bit diminutive.
Sound quality general comment
Original Sound Fidelity: A
Recommendation: B+
Personal preference: B
The KBEAR Storm has a typical consumer-like sound and is not really audiophile-friendly. In the same price range, KZ has a much more audiophile-friendly product, so there seems to be no need to buy Storm.
Sound quality features
Pros
Good original sound fidelity
Good sound quality
Speaker-like forward localization
Warm, boomy low frequencies that are gentle on the ear
Resolution above the price point
Cons
Lacks low-frequency depth
Lacks high-frequency extension
Dark midrange
General comment
The KBEAR Storm is IEMs that has a V-shaped signature. It is underpriced in terms of audio specs, but the tuning is consumer-like, and the overall quality of the earphones seems much less complete than the KZ and CCA earphones in the same price range.
Purchase link