SIMGOT has released its latest product, SIMGOT EA2000.
Features
Newly developed 12mm dual magnetic circuit and dual chamber driver unit
Replaceable Plug Tuning Module
3 kinds of tuning module plugs
Silver Plated 8 Core Cable Re-Upgrade
PRODUCT SPECIFICATIONS
Driver: 10mm dual-magnetic-circuit & dual-cavity structure dynamic
Impedance: 23Ω+15% (@1kHz)
Connectors: MMCX
Frequency response range: 20Hz-20kHz
Sensitivity: 114dB(@ 1000Hz)
Flagship Dynamic Driver (Boson) 1DD+1PR Structure
A newly developed 12mm dual magnetic circuit and dual chamber driver unit is used in the vibration version. This means that the magnetic flux density exceeds 1.9T, providing a more responsive full range of drivers and helps maintain the stability and driverability. Air vibrations in the driver unit, the passive radiator unit begins to work and resonates at a constant frequency to amplify and enhance bass range

Hi-Res Audio Certified: The high range extends to 50 kHz for a more complete and accurate reproduction of high quality and sound for a realistic experience
Replaceable Plug Tuning Module
There is a tuning circuit inside the plug. By replacing the plug, you can change tuning further to the ratio of low, medium, and high ranges, the thickness of the vocal, and the width of the sound field
3 kinds of tuning module plugs
The sound has vivid sound and smooth and clear high range extension. The low range is strong and glossy vocals, high resolution and music at the same time. You can combine the 3 different tuning plugs included to enjoy different styles of music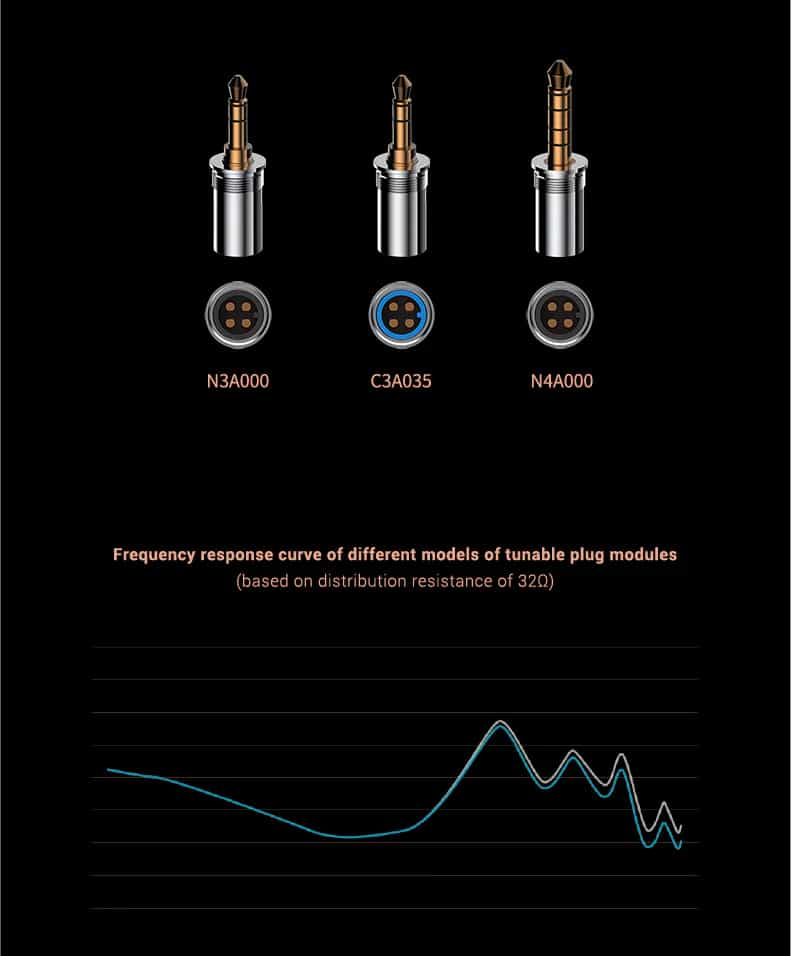 Silver Plated 8 Core Cable Re-Upgrade
We have upgraded the included silver plated 8 core cable. The special weaving process further enhances the sound of the earphones, giving you a more natural and stable sound. The cable is made of high-purity silver-plated wire, 19 strands per core, and a total of 152 strands. In addition, the use of environmentally friendly high transparency TPE material makes the cable oxidation resistant, more transparency, and the durability of the cable
Price & Availability
SIMGOT EA2000 is available at Linsoul and others for $319.99.