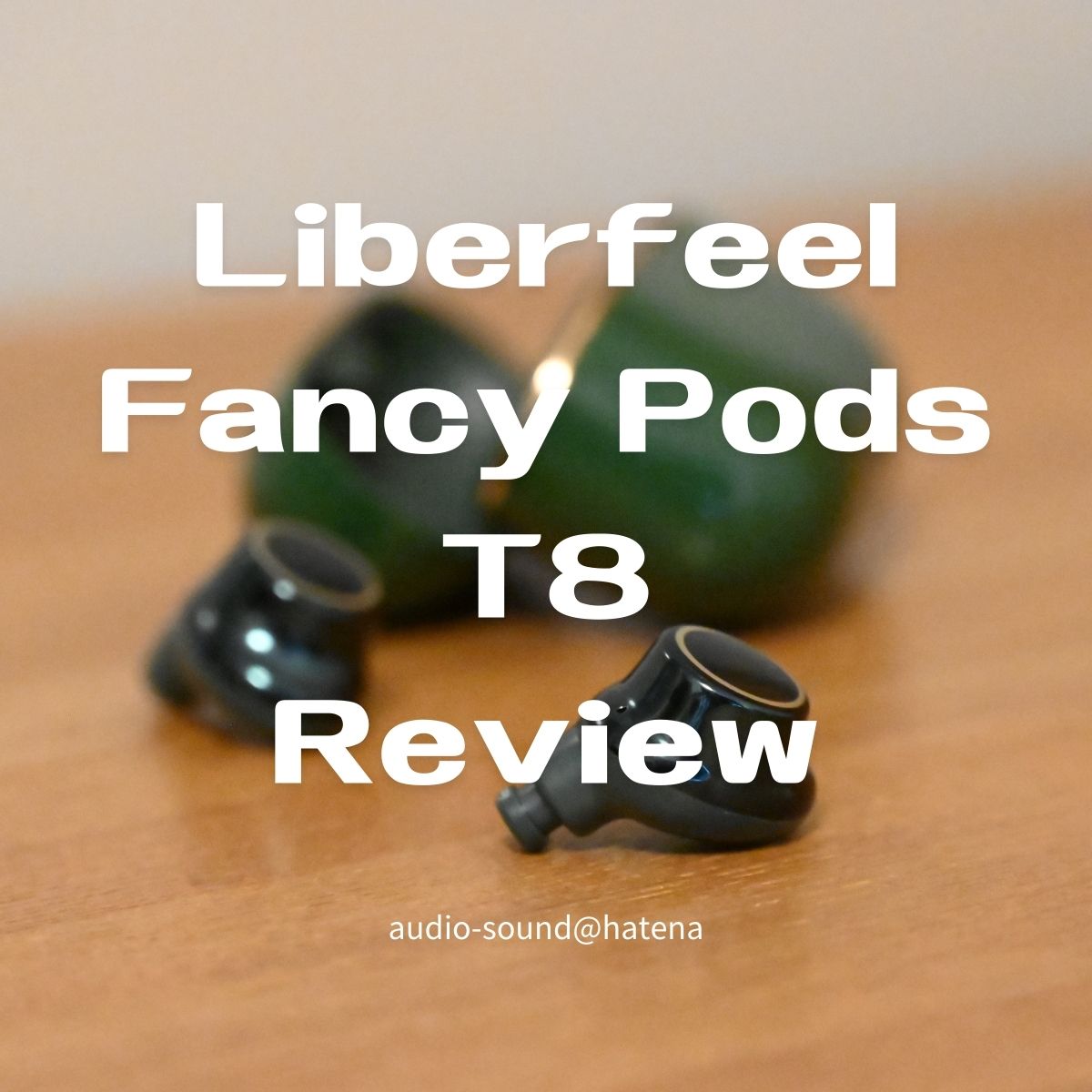 Disclaimer
This review is written based on a "private purchase" or "product rented for a price".
No remuneration or compensation, such as a manuscript fee, has been received for publishing this, and it is an honest evaluation based on measurement data from personal testing and personal opinion.
Please read the privacy policy of this website.
Recommended for people like this
People who like lustrous sound
People who value a sense of heaviness
Overview of Liberfeel Fancy Pods T8
This review will give an overview of Liberfeel Fancy Pods T8.
Want to see the score ranking? Click here!
Basic Specifications
Continuous / maximum playback time: 6h / 24h
Waterproof performance: IPX4
Supported codecs: SBC
package
The packaging and accessories for The House Of Marley Rebel have the brand's typical eco-design, which is simple but gives the impression of organic warmth.
It is nearly impossible to get this unique atmosphere from other brands, so those who like this kind of packaging will find it irresistible.
Package contents
Liberfeel Fancy Pods T8
Charging case
USB Type-C cable
Eartips (3 sizes)
Manual
Build quality
Build quality is good. However, the gloss is somewhat strong.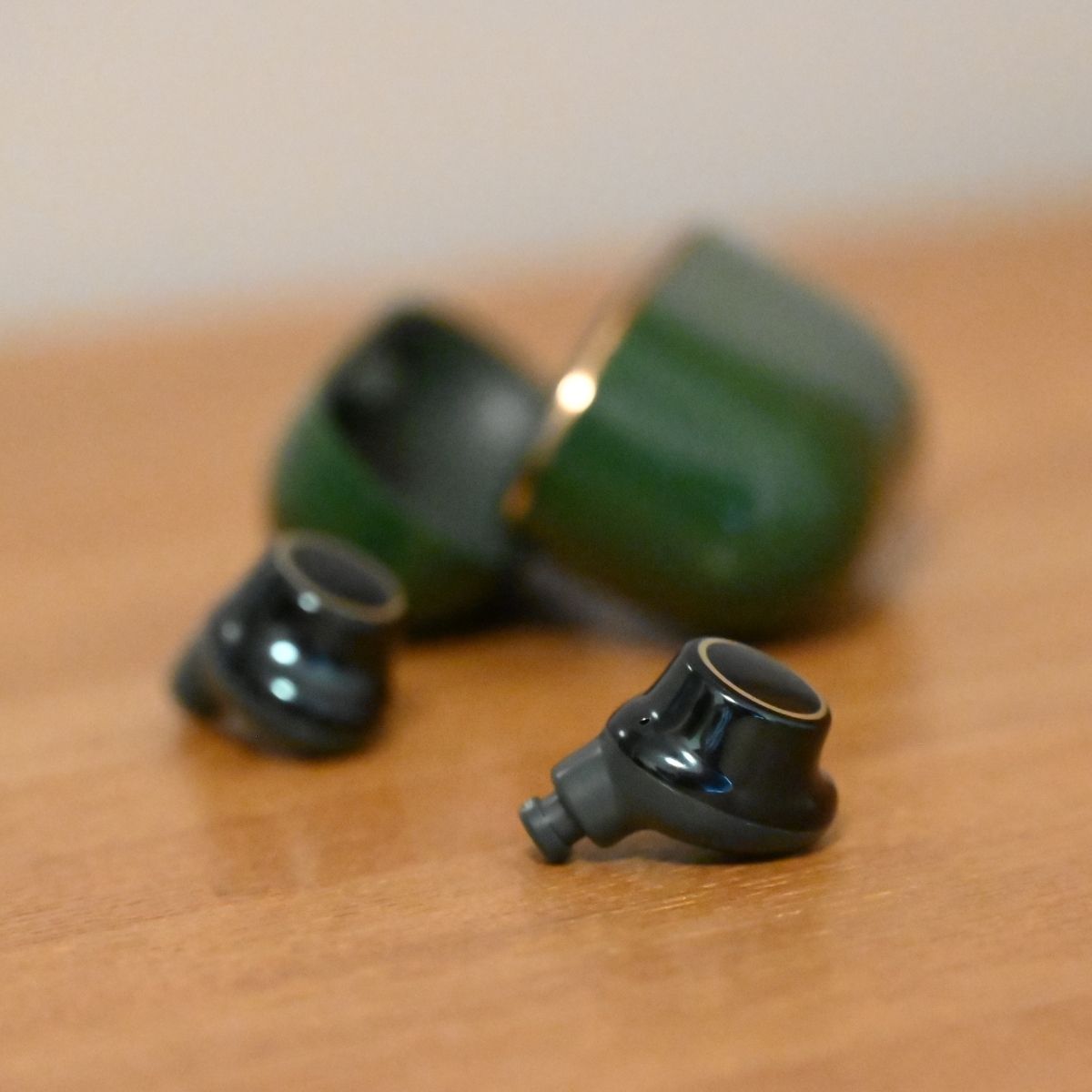 Fit
The fit is good. Small ears probably won't be a problem.
Connection quality
I tested it by connecting it to a Cayin N6II/E02 with aptX.
I don't know because I haven't been in crowds, but it is stable in the home. Distance tolerance is excellent, and the connection is seamless and intact even at a distance of about 5 meters. If obstructed by a barrier, it would disconnect for a moment, but the connection was quickly restored and I was able to listen to music consistently thereafter.
There may be a small amount of background noise, but most people probably won't notice it.
Sound quality
REW Frequency Response
Sound quality description
The following review was tested on a FiiO M15 with an SBC connection.
Liberfeel Fancy Pods T8 has a delightful sound, emphasized by deep lows and vibrant upper midrange. It is obviously a footnote, but the overall balance is well thought out.
Resolution is well worth the price, THD is a bit lacking for me personally, but not lacking for the price, and the balance makes EDM and POPS an enjoyable listening experience.
The disadvantages are: the midrange is a bit fuzzy due to the strength of the low frequency range, the upper midrange is not tight in the high frequency direction due to the emphasis in the upper midrange, the sense of definition is lacking for those who care about resolution, the extension is not good, and the sense of air is greatly lacking.
Sound quality general comment
Original sound fidelity: A-
Recommendation: B+
Personal preference: A-
Sound quality features
Pros
Colorful sound
Sound with a sense of gravity
Sound with depth
Moderate resonance in the midrange
Mild to the ear
Not bad texture expression
Reasonably faithful to the original sound
mellow sound
Cons
Lack of airiness
Low range that may be slightly too strong
Mids that sound vague
General comment
Liberfeel Fancy Pods T8  is a low-cost, stylish earphones. It does not have any special features, nor is the sound quality particularly outstanding, but the deep bass and colorful upper midrange make listening to music enjoyable.
Purchase Link