Disclaimer
This review is based on a sample provided by Jabra to convey a sincere quality review to our readers.
No remuneration or compensation, such as a manuscript fee, has been received for publishing this, and it is an honest evaluation based on measurement data from personal testing and personal opinion.
Please read the privacy policy of this website.
Recommended for people like this
Functionality-oriented
People who value microphone quality
People who value waterproof performance
People who value communication quality
People who value manufacturing quality
Overview of Jabra Elite 4 Active
This review will give an overview of Jabra Elite 4 Active. A complete review of this product can be found here.
audio-sound Score
Total Score: 8.4 / 10.0
Package: 8.0 / 10.0
Build quality: 8.0 / 10.0
Fit: 8.5 / 10.0
High range: 8.5 / 10.0
Mid range: 9.0 / 10.0
Low range: 8.0 / 10.0
Less distortion: 9.0 / 10.0
Communication quality: 9.5 / 10.0
Active noise canceling: 7.0/10.0
Want to see the score ranking? Click here!
Basic Specifications
Continuous / maximum playback time: 7h / 28h
Waterproof performance: IP57
Supported codecs: aptX / SBC
Features of Jabra Elite 4 Active
COMFORTABLE AND SECURE FIT — These durable, wireless earphones with a secure active fit and wing-free ergonomic design are specifically designed for an active lifestyle. IP57 water- and sweatproof.

INNOVATIVE NOISE CONTROL — These noise cancelling earphones have four microphones for clear calls on-the-go. Hear your surroundings with adjustable HearThrough technology or activate ANC to suppress ambient noise to keep you focused.

OPTIMAL PERFORMANCE — Customizable equalizer and bass boost for powerful sound. Use only one earbud with Mono Mode. Each earbud offers up to 7 hours battery; up to 28 hours of battery life total with the case and fast-charge.
SEAMLESS CONNECTION VIA BLUETOOTH 5.2. — Connect your Android phone with Google Fast Pair, quickly play your songs with Spotify Tap Playback or ask Alexa (Android 6.0 or higher), Siri or Google Assistant whilst on-the-run.
IN THE BOX – 1x Jabra Elite 4 Active In-Ear Bluetooth Earbuds, Charging Case, EarGels in 3 sizes, USB-C to USB-A Cable, Earbud Weight: 5 g, Color: Black . All in frustration-free packaging.
package
The package meets the price level. The overall package is eco-friendly.
Package contents
There is no shortage of accessories. The package contains the following:
Jabra Elite 4 Active
Charging case
Eartips
USB Type-C cable
Manual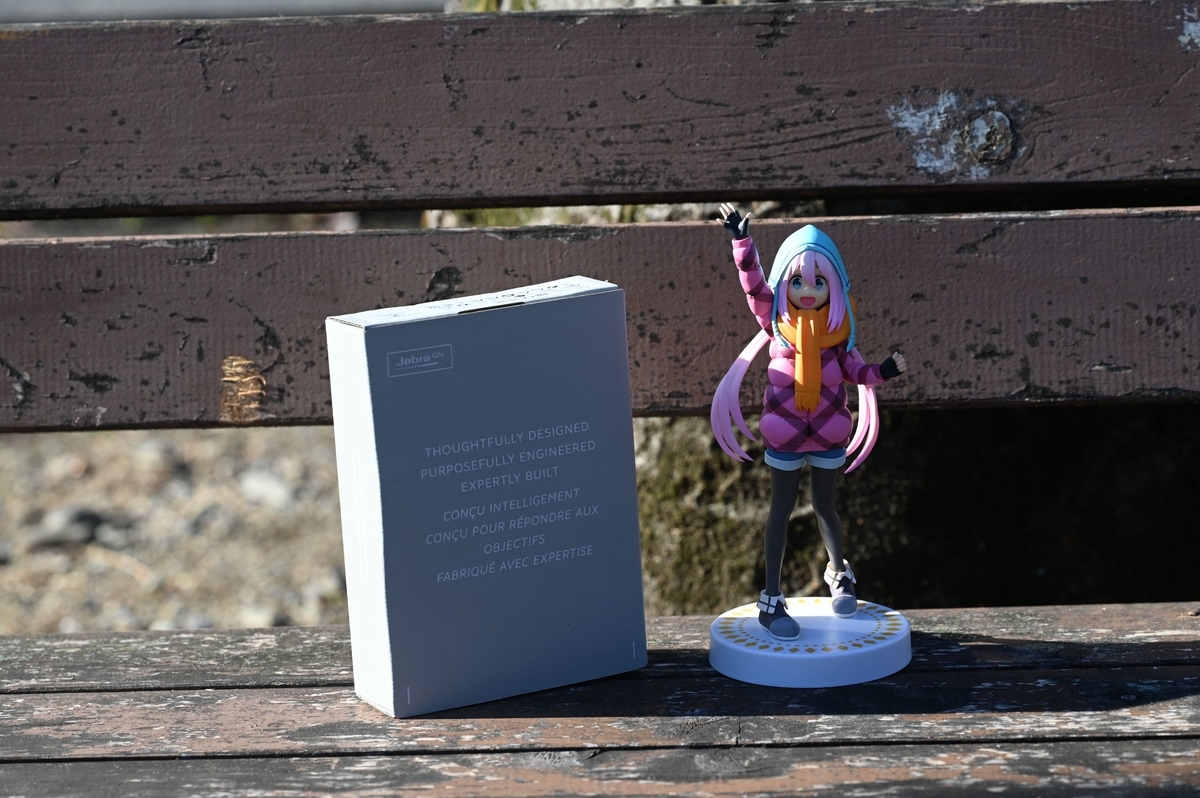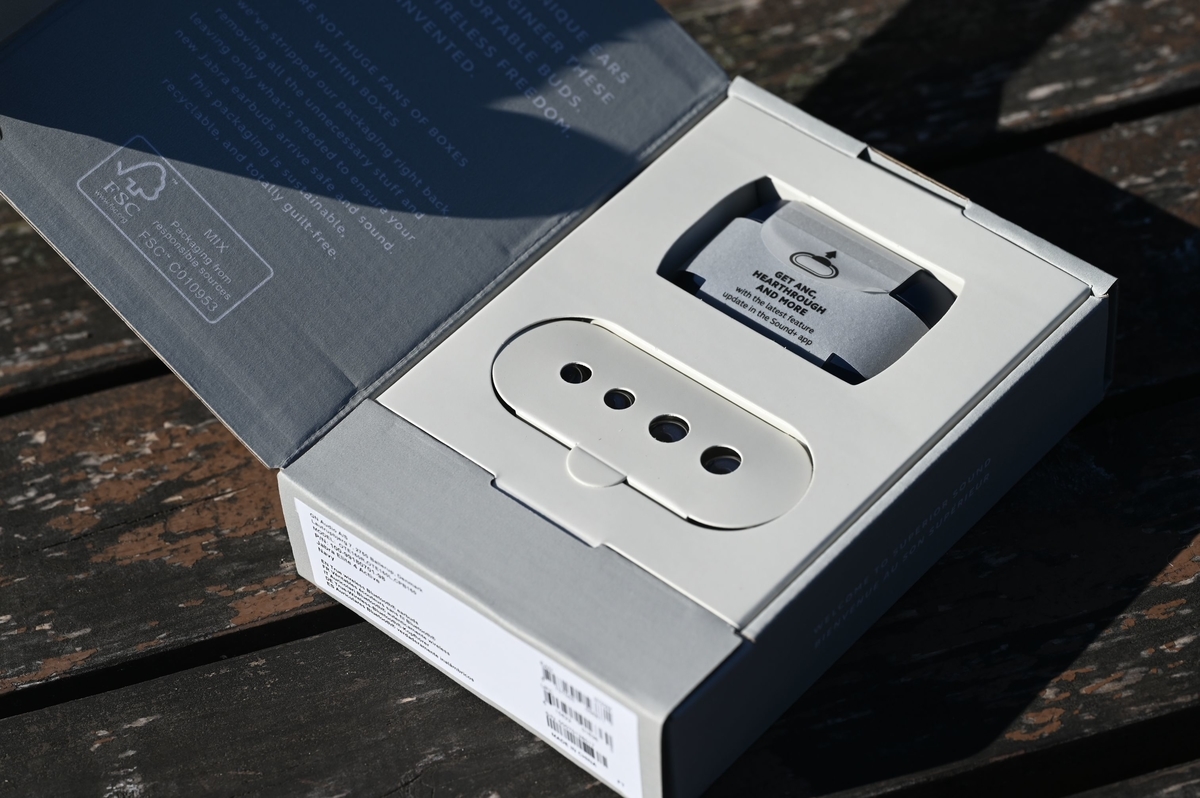 Build quality
Build quality meets price standard.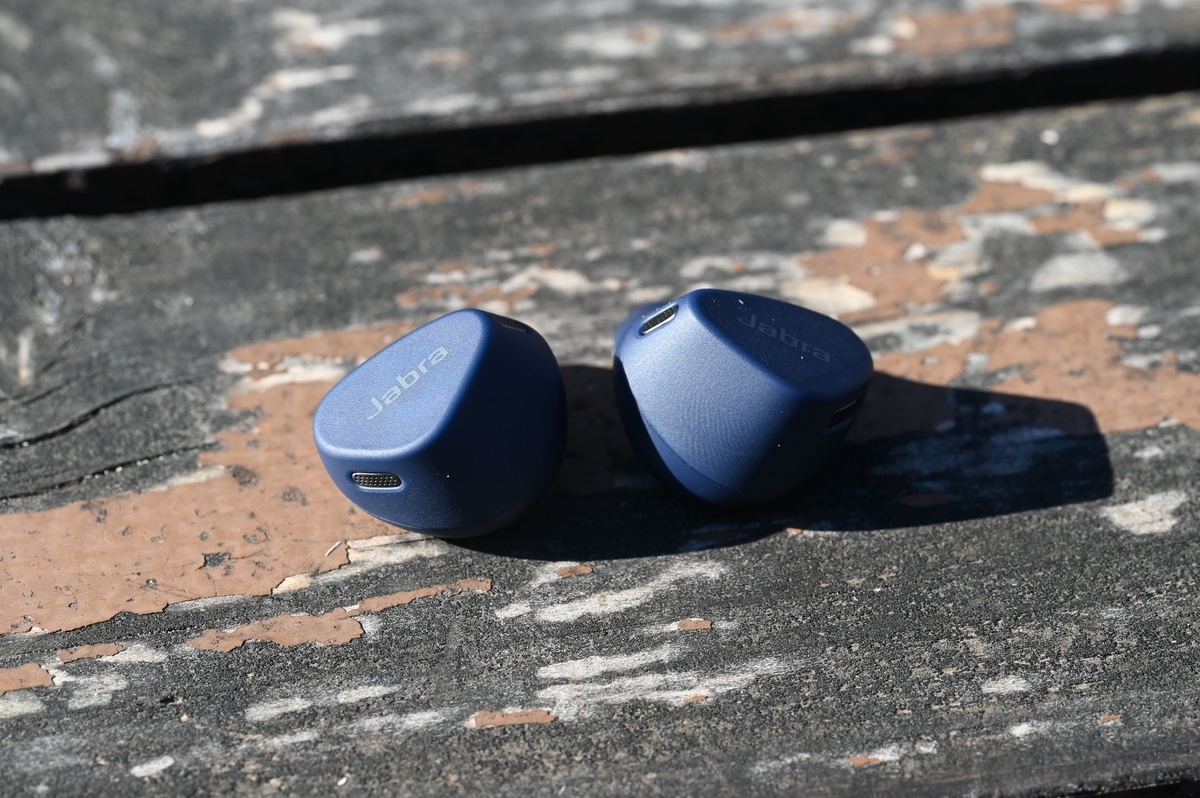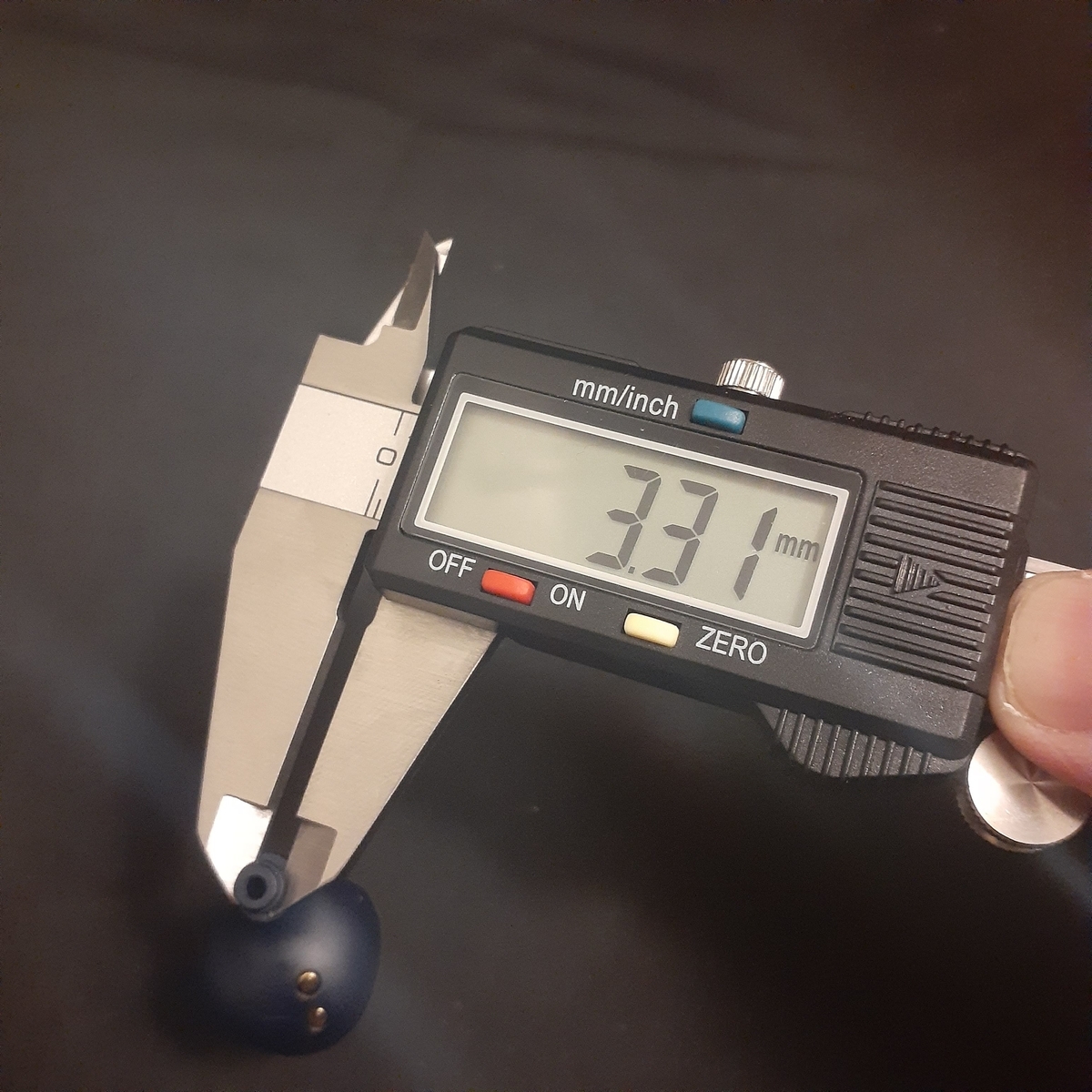 Fit
The fit is good.
Connection quality
I tested it by connecting it to a Cayin N6II/E02 with aptX.
I don't know because I haven't been in crowds, but it is stable in the home. Distance tolerance is excellent, and the connection is seamless and intact even at a distance of about 5 meters. Communication is never interrupted, even across obstructions, and music can be heard consistently.
There may be a small amount of background noise, but most people probably won't notice it.
Interface/operation
The operating interface is physical type.
Power ON
Open the charging case lid and take out the earphones
Power OFF
Store the earphones in the charging case
Pairing

If there is no connection destination when power is turned on, pairing mode is automatically activated
Or, press and hold the multifunction button on both earphones for 3 seconds

Play song
Click the multifunction button on the right side once
Stop playing
Click the multifunction button on the right side once
Forward song
Click the multifunction button on the right side twice
Backward
3 clicks on the multifunction button on the right
Volume +
Long press the right multifunction button
Volume -
Press and hold the left multifunction button
Answer call
Click the multi-function button once
End call
Click the multifunction button twice
Activate voice assistant
Click left multifunction button twice
Switch between ANC and Hear-Through
Click the left multifunction button once
Active noise canceling performance
The ANC performance of the Jabra Elite 4 Active is mediocre for its price range. However, it is quite effective at suppressing human voices and other sounds, as it reduces midrange frequencies considerably.
Compatible Apps
The Jabra Sound+ app is supported.
What the app allows you to do:
Customize sound quality
ANC adjustment
GPS functionality
Firmware updates
Checking manuals
Initialization
Sound quality
REW Frequency Response
audio status
Sound quality description
The following review was tested on a FiiO M15 with an aptX connection.
The Jabra Elite 4 Active has a neutral-conscious, full midrange sound signature.
Please see here for detailed reviews on sound quality.
Lows / Bass
The Jabra Elite 4 Active's low frequencies have excellent weight, but are somewhat lacking in depth.
Bass drum kicks have plenty of weight and impact, but lack depth, so rumble is lacking and will sound a bit insubstantial. It sounds shallow to me.
The electric bass is also a bit lacking in blackness.
The low frequencies are not at a level that will satisfy low-frequency enthusiasts. Linearity is also a bit lacking, and tightness is not quite there.
Mids
The midrange is tuned close to neutral. It comes out front, sounds bright and detailed, and the texture is reasonably accurate. The clarity and perspective are good, but the solidness is a bit lacking, and it is not very good in terms of construction.
The snare, for example, is not crisp, and rock music lacks a sense of tightness. The guitar edge is also plain and unsatisfactory. The vocals are also pleasant to listen to, with gentle consonant and a mild percussive feel, but the articulation is not very lively.
The midrange sounds a bit weak and squishy to me, and I personally don't like it.
Highs / Treble
High frequencies lack extension, but are well defined and detail reproduction is good.
The energy of the sibilance and the sting of the s-sounds are well controlled, making it rather safe for those sensitive to high frequencies. The airiness is poor and not exhilarating, and the hi-hat lacks spaciousness and is plain.
The cymbals and guitars are not very interesting to me personally, partly due to the overall lack of tightness. The overall impression is that there is no sharpness and extension. Strings and winds are also not very flamboyant.
On the other hand, the sense of localization is quite excellent.
Sound quality general comment
Original sound fidelity: A+
Recommendation: A-
Personal preference: B
In terms of sound quality, the Jabra Elite 4 Active shines with relatively good midrange texture reproduction and a good sense of localization. However, its poor range and midrange construction are a drag, but overall it's not a bad choice.
At least in terms of sound quality, you can find many better options at lower prices than the Elite 4 Active.
On the other hand, the quality of the quality control, such as the small difference between left and right including the distortion change, is good, and it is expected that the quality control like a first-rate manufacturer is being performed.
Sound quality features
Pros
Good sound balance
Good original sound fidelity
Good texture
Excellent localization
Good listening comfort
Good focus on midrange
Excellent sound image consistency
Left-right agreement (excellent quality control)
Good definition
Cons
Lacks a sense of construction
Inferior in high frequency extension
Lacks in depth of low frequency range
Lacks tightness
General comment
The Jabra Elite 4 Active is not a bad choice, with excellent functionality, about average ANC for the price, excellent connection quality, a high level of quality control, and sound quality that is above the price standard. It is not outstanding in terms of sound quality, but it is a safe choice in its price range.
Purchase Link