Disclaimer
This review is based on a sample provided by Angry Miao to convey a sincere quality review to our readers.
No remuneration or compensation, such as a manuscript fee, has been received for publishing this, and it is an honest evaluation based on measurement data from personal testing and personal opinion.
Please read the privacy policy of this website.
Recommended for people like this
People who like neutral sound
People who are looking for earphones with low latency and good localization for gaming
People who like fashionable design
People who value communication quality
Overview of Angry Miao CYBERBLADE
This review will give an overview of Angry Miao CYBERBLADE. A complete review of this product can be found here.
audio-sound Score
Total Score: 9.2 / 10.0
Package: 8.5 / 10.0
Build quality: 8.5 / 10.0
Fit: 8.5 / 10.0
High range: 9.0 / 10.0
Mid range: 10.5 / 10.0
Low range: 9.5 / 10.0
Less distortion: 8.0 / 10.0
Communication quality: 9.5 / 10.0
Active noise canceling: 8.5 / 10.0
Cost performance bonus: 11.5 / 10.0
Want to see the score ranking? Click here!
Basic Specifications
Continuous / maximum playback time: 6h / 24h
Waterproof performance: unknown
Supported codecs: Dedicated ultra-low latency codec / SBC
Features of Angry Miao CYBERBLADE
[36ms Ultra-low Latency] With the third chip and advanced algorithms, these earbuds wireless bluetooth achieve up to 36ms ultra-low latency in ASE mode without sacrificing sound quality. Bluetooth 5.2 standard is also supported.
[Plug & Play] Easily connect to your PC, Mac, PS4/PS5, Switch, Steam Deck, iPad, Smart TV (for Xbox) etc. without hassles. No need for pairing.
[Innovative Easy Controls] Don't wanna get interrupted? Turn the Mic On/Off with one click. Pick up calls while gaming with less frustration. Switch to Bluetooth and start a voice call on your phone with just a double click.
[Impeccable Audio Quality] Studio-level EQ, DRC, and AGC algorithms for outstanding music performance. 3 powerful Boosters to choose from - Movie, Gaming and Music - the perfect wireless ear buds to fit your leisure time.
[Active Noise Cancelling] Fully immerse yourself with Hybrid ANC and AI ENC. These wireless bluetooth earbuds filter out over 35dB. Transparency mode for you when you need to know what's happening around you.
[Superior Call Performance] With six microphones and Dual-Mic AI ENC, wireless earbuds ensures outstanding call quality in noisy environments. Your voice is clear and easy to hear.
[Customizable RGB] Striking yet elegant RGB lighting integrated into the charging case and dock provides you with a strong foundation to express your own personality. Even earbuds contain an RGB strip, something rarely seen on small wireless earphones.
Angry Miao has taken on the challenge of developing a completely new type of premium desktop TWS that no one has ever ventured into before! The culmination of the technology that has been developed thus far, the fully wireless earphone "CYBERBLADE" with 36ms ultra-low latency and ultra-high sound quality, has finally been released!
In the pursuit of compactness and lightweight wireless earphones, something must be sacrificed. cyberblade pushes the limits of low-latency technology by incorporating an unconventional third chip and unique earphone dock in the charging case. The earbuds are compact, yet offer ultra-low latency of 36ms and ultra-high sound quality at the same time.
We have thoroughly investigated the weak points of conventional earphones down to the smallest detail, and have arrived at the development of our original earphone dock. We hope you will enjoy the long-awaited high-spec fully wireless earphones CYBERBLADE, the evolution of headphones that only "Angry Miao" can deliver.
CYBERBLADE brilliantly solves the wireless latency problem by combining a dock and a charging case. By connecting the dock directly to the device with a cable, the sound data is once transferred to the charging case with almost zero delay, and then the sound data is retransmitted from the charging case to the main body of the earphones through CYBERBLADE's proprietary format. This results in an astonishingly low latency of 36ms, comparable to that of 2.4GHz wireless headphones!
In addition, the dock provides powerful power and strong alcholism assistance to the charging case, helping to fully unleash the tremendous power of the third brain. The wireless earbuds take you beyond the real wall of latency to a world of zero sound displacement!
Conventional wireless earphones have only two chips and need to compress the sound data to achieve low latency.
CYBERBLADE breaks out of the wireless earphone box and incorporates two chips in the left and right earphones, while a third chip, a powerful audio processing chip, is installed in the charging case! This innovative conception has realized 36ms ultra-low latency + ultra-high sound quality at the same time!
package
The package meets the price level.
Package contents
Angry Miao CYBERBLADE
Charging case
Eartips
USB Type-C cable
Manual
Build quality
Build quality meets price standard.
Fit
The fit is good.
Connection quality
I tested it by connecting it to a Cayin N6II/E02 with SBC.
I don't know because I haven't been in crowds, but it is stable in the home. Distance tolerance is excellent, and the connection is seamless and intact even at a distance of about 5 meters. Communication was uninterrupted and music could be heard consistently, even across obstructions.
There may be a small amount of background noise, but most people probably won't notice it.
Interface/operation
The operating interface is a touch type.
| | |
| --- | --- |
| Power ON | Open the charging case lid and take out the earphones |
| Power OFF | Store the earphones in the charging case |
| Pairing | If there is no connection destination when power is turned on, pairing mode is automatically activated |
| Playback | Click the multi-function button on the right side once |
| Stop playback | Click the multifunction button on the right side once |
| Forward Song | Click the multi-function button on the right twice |
| Backward | Click the left multifunction button twice |
| Answer call | Click the multifunction button once |
| End call | Click the multifunction button once |
| LED light ON/OFF | 3 clicks on the multifunction button |
| Switch ANC/Hear-through | Long press the multifunction button |
Active noise canceling performance
The ANC performance of the Angry Miao Cyberblade is mediocre for its price range. However, it is quite effective at suppressing human voices and other sounds, as it reduces the midrange considerably.
Compatible Apps
It is compatible with a dedicated application, which allows customization of functions.
What the app allows you to do:
Customize sound quality (3 presets to choose from)
Editing of RGB glow
Viewing user manuals
View device information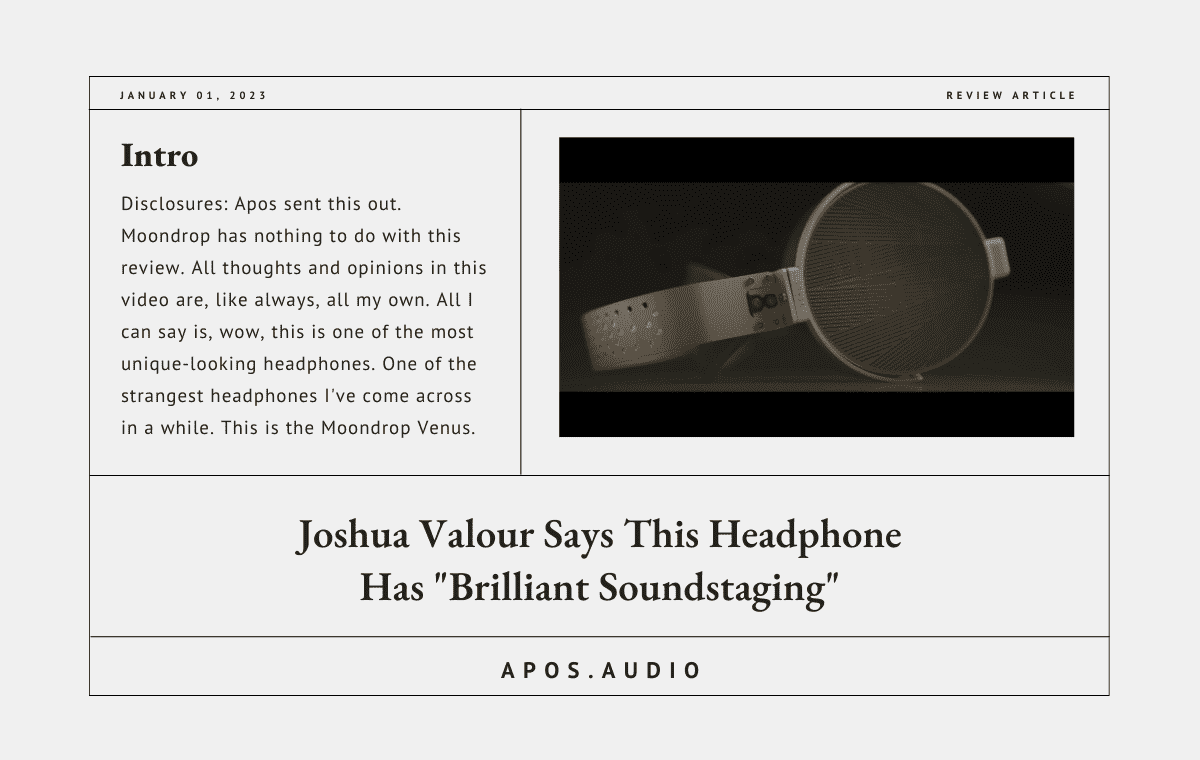 Sound quality
REW Frequency Response
audio status
Sound quality description
The following review was tested on a FiiO M15 with an SBC connection.
CYBERBLADE has an almost completely neutral sound balance.
Please see here for detailed reviews on sound quality.
Lows / Bass
The low frequency range of the Angry Miao CYBERBLADE is fairly deep and linear, with a satisfying depth of bass for most people, although the ultra-heavy bass at the deepest end is a bit lacking.
Bass drum kicks have plenty of weight and impact, with excellent tightness. Rumbles, however, are a bit weak and lack a bit of rawness.
The electric bass is also sufficiently black and expansive.
The low frequencies are of good quality at a level that will satisfy quite a few low-frequency enthusiasts. It just doesn't extend far enough to satisfy true low-frequency enthusiasts.
Mids
The midrange of the CYBERBLADE is nearly completely neutral and quite accurate in both texture and localization.
Distortion is kept fairly low and transparent, and instruments and vocals sound quite lively with a lush, natural atmosphere. There is no shortage of sense of construction.
The line-of-sight is excellent and the sense of localization is excellent, so it can be recommended for gaming applications as well. Due to the balance with the highs, the midrange sounds a bit dense in the overall picture.
Highs / Treble
High frequencies lack extension, but are nearly neutral, with ample definition and good detail reproduction.
Instrumental overtones are very naturally connected and have excellent consistency. Instrumental contours are very naturally well defined, localization is clear, and there is no shortage of definition.
The spread of hi-hats and cymbal crashes and the extension of strings and woodwinds are lacking, and there may be a lack of exhilaration.
Sound quality general comment
Original sound fidelity: A
Recommendation: S
Personal preference: S
The Angry Miao CYBERBLADE delivers a very neutral sound signature, and its expressive power is rated to satisfy the most discerning audiophiles. The midrange, in particular, sounds very fresh, clean, and impressive.
Sound quality features
Pros
Good sound balance
Good original sound fidelity
Accurate texture
Excellent localization
Good listening comfort
Good focus on midrange
Excellent sound image consistency
Good definition
Sufficiently deep and tight low frequencies
Cons
Inferior in high frequency extension
Not enough low-frequency depth to satisfy heavy bass enthusiasts
Difference between left and right

General comment
The Angry Miao CYBERBLADE has a very balanced, near perfect neutral sound signature, active noise canceling performance meets about the price standard, excellent communication quality, and good build quality. At least in terms of sound quality, it is one of the better true wireless earbuds currently available.
Purchase Link
Angry Miao CYBERBLADE