Disclaimer
This review is based on a sample provided by FIIL to convey a sincere quality review to our readers.
No remuneration or compensation, such as a manuscript fee, has been received for publishing this, and it is an honest evaluation based on measurement data from personal testing and personal opinion.
Please read the privacy policy of this website.
Recommended for people like this
People who value functionality
People who like inner-ear earphones
People who value design
People who value portability
Overview of FIIL CC nano
This review will give an overview of FIIL CC nano. A complete review of this product can be found here.
audio-sound Score
Total Score: 8.7 / 10.0
Package: 8.0 / 10.0
Build quality: 9.0 / 10.0
Fit: 8.5 / 10.0
High range: 8.0 / 10.0
Mid range: 8.5 / 10.0
Low range: 6.5 / 10.0
Less distortion: 8.0 / 10.0
Communication quality: 9.5 / 10.0
Cost performance bonus: 12.0 / 10.0
Want to see the score ranking? Click here!
Basic Specifications
Continuous / maximum playback time: 5.5h / 30h
Waterproof performance: IPX4
Supported codecs: AAC / SBC
Features of FIIL CC nano
Designed by designaffairs, more compact size
All-metal design + FIIL breathing light (NEW)
Up to 30 hours long battery life
Dual-mic beamforming with A.I. Algorithm ENC
Tailor-made LDP diaphragm, high-quality sound
Low Latency Mode (Game, Video, Music) 
Bluetooth5.2, flashingconnection
Support fiil+ APP
Dual-mic beamforming with A.I. Algorithm ENC
FIIL CC nano not only supports Dual-Mic ENC, but also innovatively integrates AI technology from intelliGo, and brings a clearer call experience through a powerful DNN neural network algorithm.
Low Latency Modes for customized experience
Worried about the audio and video being out of sync during the game?
FIIL CC 2 has a built-in Low Latency Mode, including game, music, and video scenes, just to bring you a worry-free audio and video experience.
Up to 30 hours battery life with 2C fast charging
FIIL CC nano has a smaller case and earbuds design, but still maintains excellent battery life, can listen to music continuously for 5 hours on a single charge, and the total battery life can reach 30 hours.
Multipoint support
FIIL CC nano supports multipoint. Since the default setting is OFF, multipoint must be enabled in the application.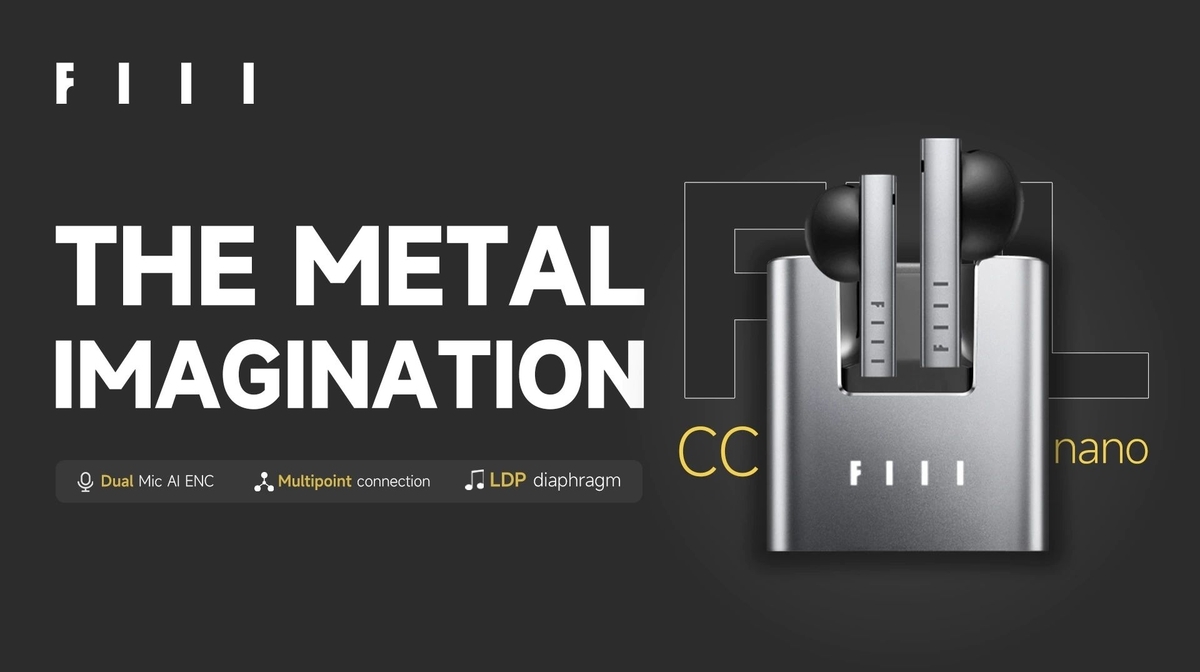 package
The package meets the price level.
Package contents
There is no shortage of accessories. The package contains the following:
FIIL CC nano
Charging case
USB Type-C cable
Manual
Build quality
Build quality meets the price standard.
The overall design is elegant and luxurious.
Fit
The fit is good.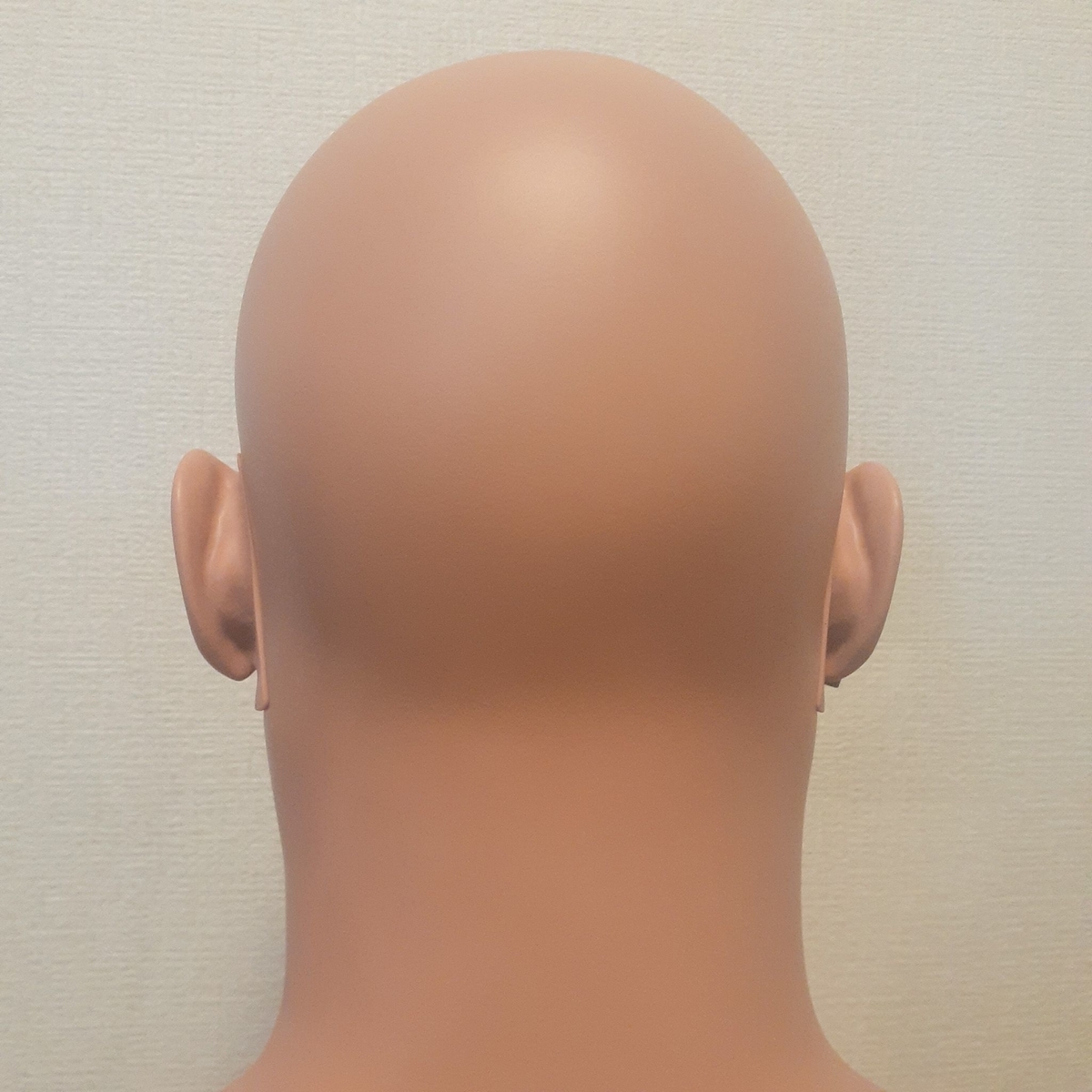 Connection quality
I tested it by connecting it to a Cayin N6II/E02 with AAC.
I don't know because I haven't been in crowds, but it is stable in the home. Distance tolerance is excellent, and the connection is seamless and intact even at a distance of about 5 meters. The sound is uninterrupted and music can be heard consistently, even across obstructions.
There may be a small amount of background noise, but most people probably won't notice it.
Interface/operation
The operating interface is a touch type.
| | |
| --- | --- |
| Power ON | Remove earphones from charging case |
| Power OFF | Store the earphones in the charging case |
| Pairing | Automatic pairing mode if there is no connection destination when the power is turned on |
| Play a song | Tap the multi-function button twice |
| Stop playback | Tap the multifunction button twice |
| Forward song | Tap the right multifunction button once |
| Backward | Tap the right multifunction button three times |
| Volume + | Tap the left multifunction button once |
| Volume - | Tap the left multifunction button three times |
| Answer call | Tap the multi-function button twice |
| End call | Tap the multi-function button twice |
| Activate voice assistant | Press and hold the multi-function button for 2 seconds |
Compatible Apps
FIIL CC nano is compatible with the FIIL+ app, allowing you to customize the sound quality and controls to your liking.
What the app allows you to do:
Sound Quality Customization
Firmware updates
Unpairing
Factory reset
Check device information
Sound quality
audio status
Sound quality description
The following review was tested on a FiiO M15 with an SBC connection.
FIIL CC nano has a sound signature of a full midrange.
Please see here for detailed reviews on sound quality.
Lows / Bass
Many inner-ear models are not expected to have low frequencies, and the FIIL CC nano is no exception. Even if you push it in deep into the ear and wear it firmly, you will have a hard time hearing the deepest part of the bass.
In the low frequency range, you can hear best around the punch and boom a bit higher up. Therefore, drum kicks are powerful, thick, and robust, but a bit expansive, sounding more like a punch than a thump. The sound is impactful, thick, and immersive, but not very tight.
The electric bass is a bit bright and shallow, lacking tightness.
In general, if you are looking for low-frequency quality, you should use a canal type, but if you insist on an inner-ear type, we recommend the QCY T20, for example.
Mids
The midrange is quite forward. The midrange is bright and the outlook is not bad, but the overall sound profile sounds rounded due to a weak sense of construction.
The sound is bright and transparent, but a little less tight and expansive. There is an overall sense of forward depth, and the sound is heard with the impression of extending from the back. The midrange sounds rather bright with high brightness and luminosity, and the sense of detail is not bad.
Although it sounds quite clear, it is strangely gentle on the ear, consonants are a bit less lively, and vocals and instrumental sounds are generally a bit blurred and mild, including the contours. On a positive note, it is elegant and graceful, but on a negative note, the sound lacks sharpness.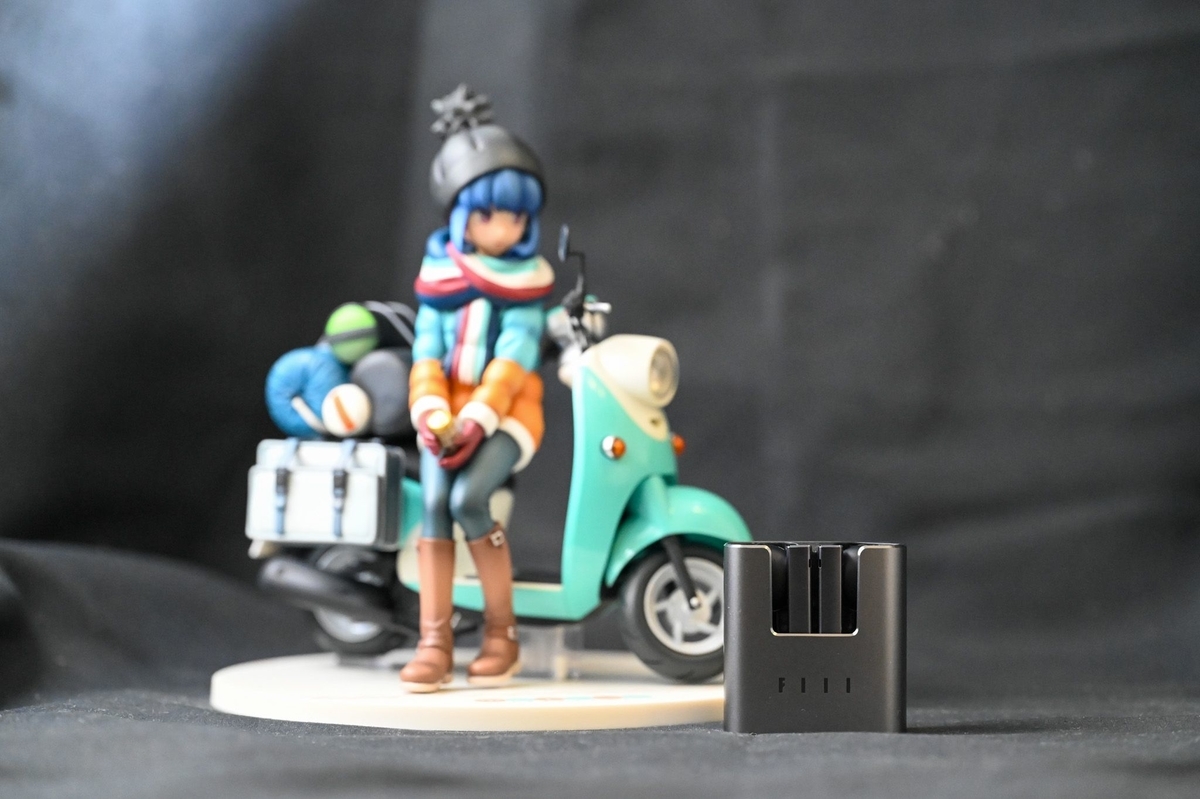 Highs / Treble
The highs do not have good extension, but the sense of detail is adequate.
The midrange lacks tightness due to a slight relative lack of overall energy, and the midrange fluffs up and spreads out, but not too much, so the sense of detail is adequate.
The highs are fairly innocuous, which will appeal to those who don't like stinginess. The sense of localization is well tuned to roll off gently, reproducing a sense of forward localization that is relatively close to the speakers.
Sound quality general comment
Original sound fidelity: A
Recommendation: A
Personal preference: B+
The FIIL CC nano has a fairly good sound balance and audio specs for an inner-ear type, and along with the SoundPEATS Air 3, is one of the most recommended inner-ear earphones in this price range. The Air 3 has a better midrange texture, but the CC nano has the edge in overall original sound fidelity.
Sound quality features
Pros
Good sound balance
Good original sound fidelity
Bright midrange
Speaker-like forward localization
Mild highs
Good focus on midrange
Punchy lows
Cons
lacks expandability
May feel cooped up
Lacks overall tightness
Lacks a sense of construction
Lacks a little in detail
General comment
The FIIL CC nano is quite an attractive earphone with a well-balanced sound in the inner-ear type, multifunctional with various presets and customizable 10-band EQ, multi-point support, good communication quality, and good battery life. The design is cool, and it is a very strong candidate for an inner-ear type in the same price range.
Purchase Link
FIIL CC nano