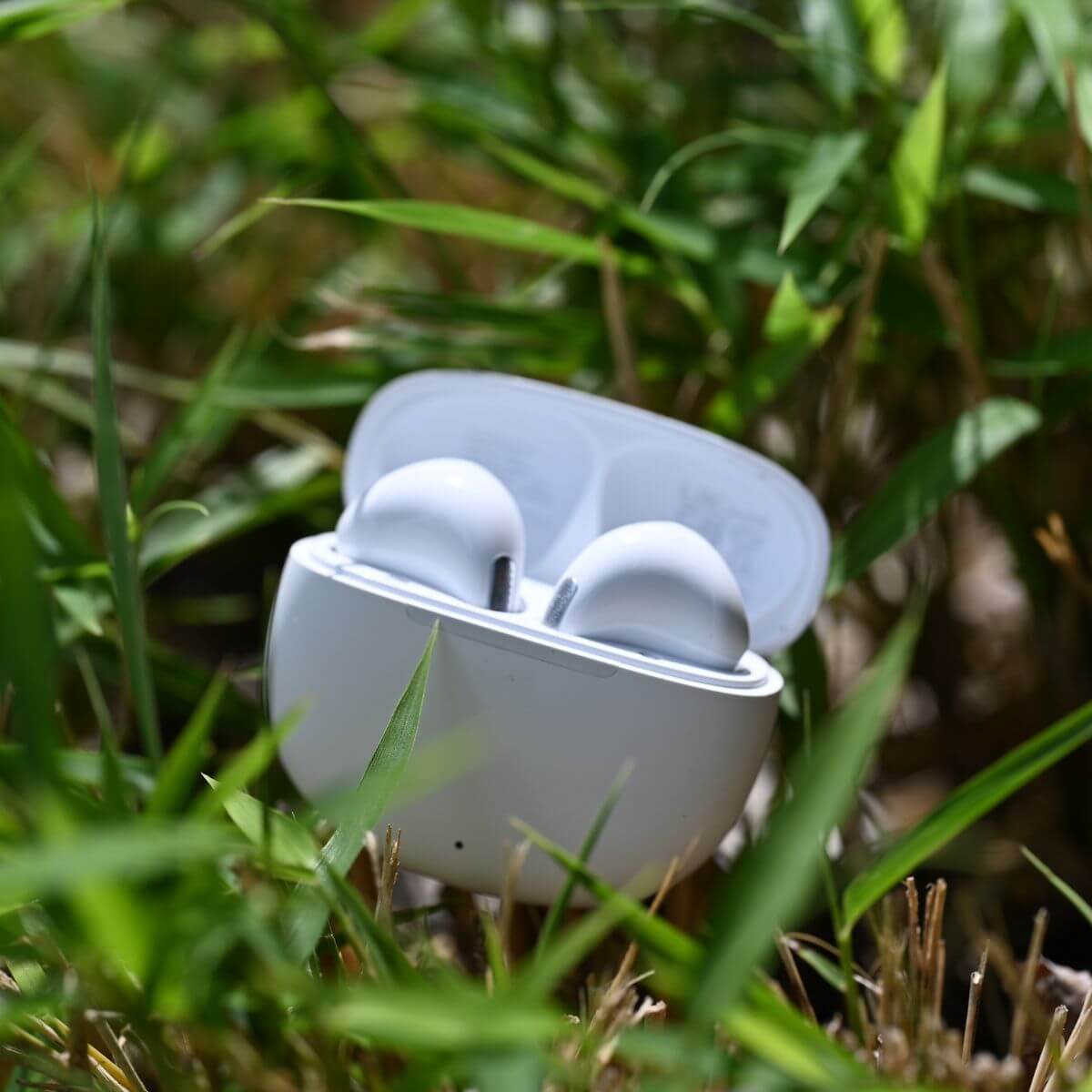 Disclaimer
This review is based on a sample provided by QCY to convey a sincere quality review to our readers.
No remuneration or compensation, such as a manuscript fee, has been received for publishing this, and it is an honest evaluation based on measurement data from personal testing and personal opinion.
Please read the privacy policy of this website.
Recommended for people like this
People who like heavy bass
People who like a caged sound
People who like live sound
People who like a groove
People who like to be enveloped
Overview of QCY T20
This review will give an overview of QCY T20. A complete review of this product can be found here.
audio-sound Score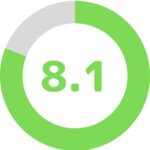 Total Score: 8.1 / 10.0
Package: 8.0 / 10.0
Build quality: 8.0 / 10.0
Fit: 8.0 / 10.0
High range: 7.5 / 10.0
Mid range: 7.5 / 10.0
Low range: 10.0 / 10.0
Less distortion: 8.0 / 10.0
Communication quality: 8.0 / 10.0
Want to see the score ranking? Click here!
Basic Specifications
Continuous / maximum playback time: 5.5h / 20h
Waterproof performance: IPX5
Supported codecs: aptX / AAC / SBC
Easy to Hold Aimed at streamlining charging case size, we keep refining its design. Now the case is one third as large as human palm. It's so small and round that you can hold in hand easily.
Comfortable Wear Semi in-ear with Short Stem With a 2.6cm short stem, the semi in-ear earbud is so light that you all but feel nothing when put on these earbuds.
Every Detail Matters Inspired by running track, the round case involves metal etching mesh, slave microphone, LED and tuning holes, which ensure strong performance.
Impressing You All the Way With titanium plating, the built-in 13mm LCP-composite-diaphragm driver improves highs resolution so that you can enjoy amazing pop and rock music.
13mm Driver Open Sound Stage, Balanced Audio Performance
package
The QCY T20 package meets the price standard.
Package contents
There is no shortage of accessories. The package contains the following:
QCY T20
Charging case
USB Type-C cable
Manual
Build quality
The build quality of the QCY T20 meets the price standard.
Fit
The fit is good, but because of the inner-ear design, the sound can easily change with the fit.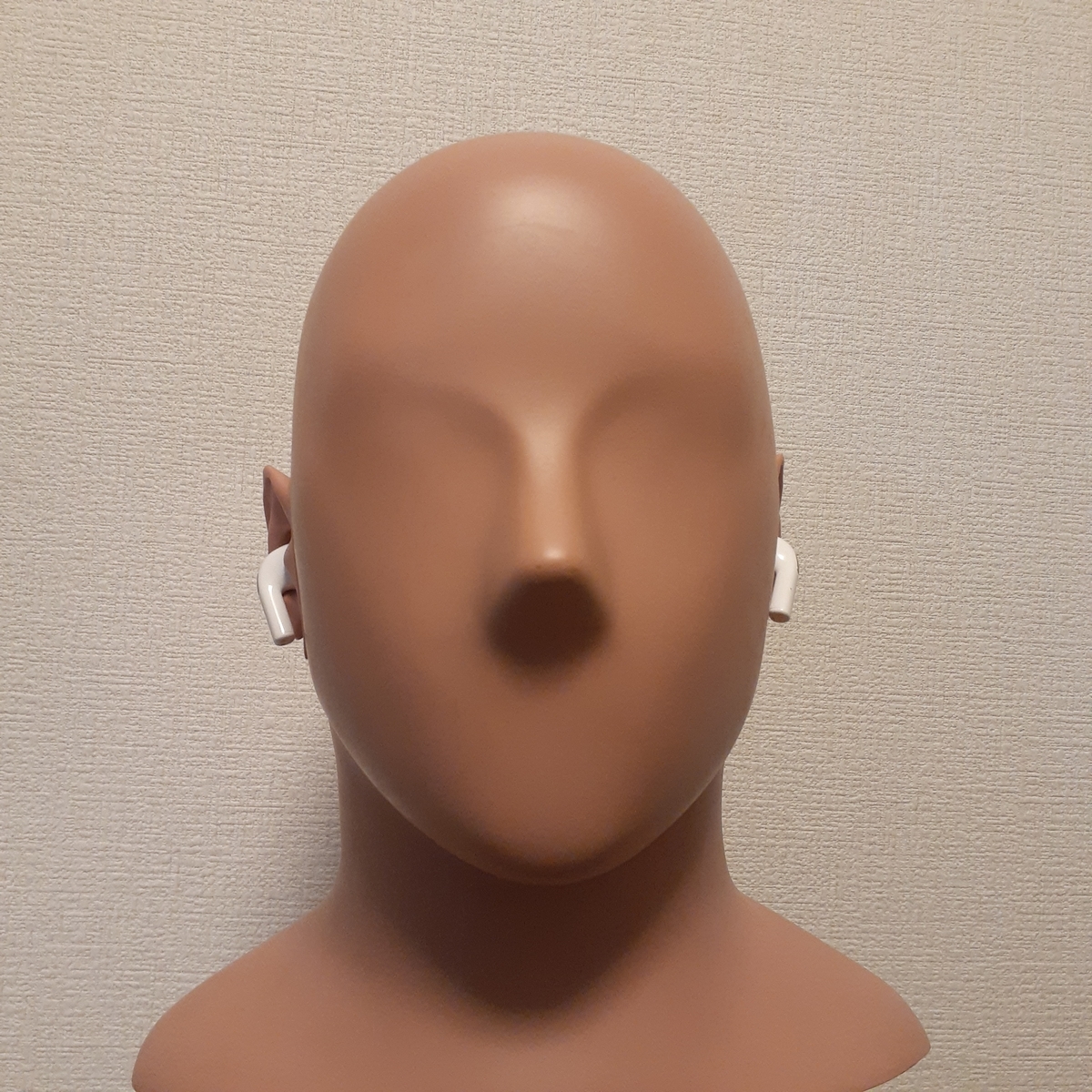 Connection quality
I tested it by connecting it to a Cayin N6II/E02 with AAC.
I don't know, I haven't been in crowded places, but it is stable in my home. Distance tolerance is excellent, and the connection is seamless and intact even at a distance of about 5 meters. When the sound was interrupted by an obstruction, the sound was momentarily interrupted, but it quickly returned and could then be heard consistently.
There may be a small amount of white noise, but most people probably won't notice it.
Interface/operation
| | |
| --- | --- |
| Power OFF | Store the earphones in the charging case |
| Pairing | Automatic pairing mode if there is no other connection after turning on the power |
| Song playback | Tap the multi-function button twice |
| Stop playback | Tap the multifunction button twice |
| Return to song | Press and hold the left multifunction button for 1.5 seconds |
| Forward song | Press and hold the right multifunction button for 1.5 seconds |
| Answer call | Tap the multi-function button twice |
| End call | Tap the multi-function button twice |
| Reject call | Press and hold the multi-function button for 1.5 seconds |
| Activate voice assistant | Tap left multifunction button 3 times |
| Switch gaming mode | Tap the right multifunction button 3 times |
Sound quality
Sound quality description
QCY T20 is typically "low-frequency biased". However, it is possible to control the amount of low-frequency range in inner-ear models, since the amount of low-frequency range is easily affected by the wearing comfort.
The following review was tested on a FiiO M15 with an AAC connection.
Please see here for detailed reviews on sound quality.
Sound quality general comment
Original sound fidelity: D+
Recommendation: C
Personal preference: A+
These earphones are hard to recommend to anyone other than the most eccentric low-frequency fanatic who is looking for an inner-ear type earphone that lets him or her hear more bass.
Fortunately, the low frequency range is quite adjustable depending on the wearing comfort, so if it sounds too cushy, just loosen the earbuds a little and it will be fine.
There are surprisingly few inner-ear models that produce a solid low frequency range, so if you are looking for such a model, these may be a good candidate for purchase.
Sound quality features
Pros
Super-heavy
Deep low frequency range
Sense of depth
High live sound
High groove feel
Masculine
Sense of envelopment
Cons
Significantly lacking in high frequency extension
Easily sounds caged
Sound tends to change with wearing comfort
Lacks in resolution
General comment
The QCY T20, as the brand describes it, is a typical "low frequency idiot" with powerful heavy bass, a sound that I don't think is suitable for everyone. Personally, though, I like it a lot.
Purchase Link