Disclaimer
This review is written based on a "private purchase" or "product rented for a price".
No remuneration or compensation, such as a manuscript fee, has been received for publishing this, and it is an honest evaluation based on measurement data from personal testing and personal opinion.
Please read the privacy policy of this website.
Recommended for people like this
People who like loud sounds
People who like V-shaped sound
People who value depth
People who value resolution
People who value functionality
People who value design
Overview of AVIOT TE-J1
This review will give an overview of AVIOT TE-J1. A complete review of this product can be found here.
audio-sound Score
Total Score: 8.8 / 10.0
Package: 8.0 / 10.0
Build quality: 8.5 / 10.0
Fit: 8.5 / 10.0
High range: 9.5 / 10.0
Mid range: 8.0 / 10.0
Low range: 9.5 / 10.0
Less distortion: 8.0 / 10.0
Communication quality: 9.5 / 10.0
Active noise canceling: 8.0 / 10.0
Cost performance bonus: 10.5 / 10.0
Want to see the score ranking? Click here!
Basic Specifications
Continuous / maximum playback time: 9h / 28h
Waterproof performance: IPX4
Supported codecs: LDAC / AAC / SBC
Features of AVIOT TE-J1
Built-in noise canceling function: Noise is reduced over a wide bandwidth by combining the use of hybrid active noise canceling, which uses a total of four microphones to reduce noise over a wider bandwidth, and passive noise isolation, which physically shuts out environmental noise. This allows users to enjoy music in silence, even in places where the sounds of trains and cars running, crowded streets, and people talking are bothersome.
Advanced Hybrid Driver Configuration: The advanced hybrid driver configuration combines a balanced armature (BA) driver and a 10mm dynamic driver, two drivers with different characteristics. The balanced armature driver mainly handles the mid and high frequencies, while the dynamic driver handles the low frequencies, providing a wider range of sound expression and reproducibility compared to models with a single driver.
Case design to match your style: The white and black cases are made of eco-friendly leather with a moist hand. They feature an elegant and luxurious texture. The navy and khaki cases are made of eVent, a recycled nylon taffeta-based material. The lining is made of eco leather, giving the design a casual yet luxurious feel.
High-resolution compatibility: In addition to SBC and AAC, LDAC, which can transmit three times the amount of data compared to existing technology (SBC), is used as the Bluetooth transmission method. Even wirelessly, users can enjoy music while taking full advantage of the characteristics of high-resolution sound sources and the J1, such as a wide sound field, high information content, and detailed expression.
Included: Silicon earpieces: S / M / L*(*M size earpieces are pre-installed. *When using earpieces other than those included in the package, please make sure that they will fit in the charging case and that the nozzle diameter is not too large.) (Please note that only orders from authorized dealers are covered by the warranty, and purchases from other sellers are not covered by the manufacturer's warranty. Please note that in order to obtain the product warranty, you must register your product for warranty.
package
Package meets price standard.
Package contents
AVIOT TE-J1
Charging case
Eartips
USB Type-C cable
Manual
Build quality
Build quality meets price standard.
The design is cool.
Fit
The fit is good. Depending on the size of your head and ears, you may notice some protrusion.
Connection quality
I tested it by connecting it to a Cayin N6II/E02 with LDAC.
I don't know because I haven't been in crowds, but it is stable in the home. Distance tolerance is excellent, and the connection is seamless and intact even at a distance of about 5 meters. Communication is never interrupted, even across obstructions, and music can be heard consistently.
There may be a small amount of background noise, but most people probably won't notice it.
Interface/operation
The operating interface is a touch type.
| | |
| --- | --- |
| Power ON | Open the lid of the charging case and take out the earphones |
| Power OFF | Store the earphones in the charging case |
| Pairing | Open the charging case lid and press and hold the pairing button on the case |
| Play a song | Tap the multi-function button once |
| Stop playback | Tap the multifunction button once |
| Forward song | Tap the right multifunction button twice |
| Backward | Tap the right multifunction button three times |
| Volume + | Tap the left multifunction button twice |
| Volume - | Tap the left multifunction button three times |
| Answer call | Tap the multi-function button once |
| End call | Tap the multifunction button once |
| Switching ANC | Press and hold right multifunction button for 1.5 seconds |
| Switch to Hear-Through | Press and hold the left multifunction button for 1.5 seconds |
Active noise canceling performance
The ANC performance of the AVIOT TE-J1 is above standard for its price range. It is fairly universal, blocking from top to bottom.
Compatible Apps
Compatible with AVIOT SOUND ME application.
What the app allows you to do:
Adjust Active Noise Cancellation
Customize Sound Quality
Customize Controls
Firmware updates
Location Check
Manual Confirmation
Initialization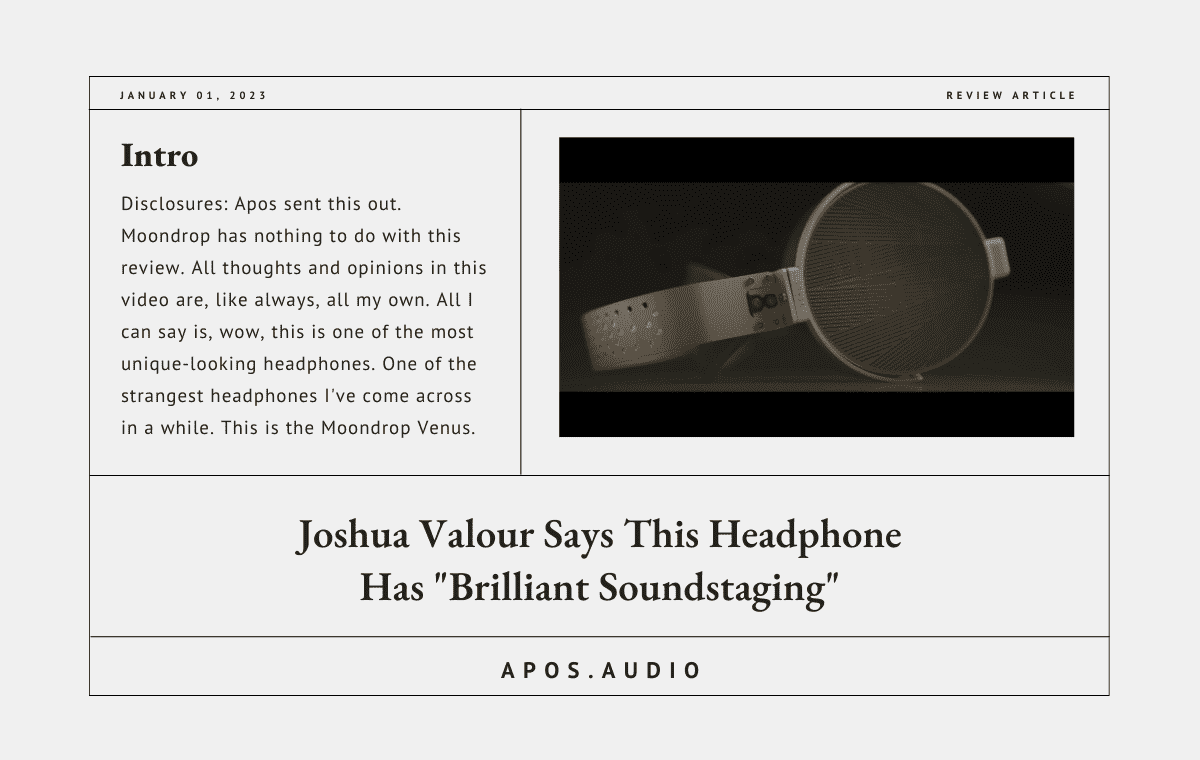 Sound quality
REW Frequency Response
audio status
Sound quality description
The following review was tested on a FiiO M15 with a SBC connection.
The AVIOT TE-J1 has a V- or U-shaped sound signature.
Please see here for detailed reviews on sound quality.
Lows / Bass
The low frequencies of the AVIOT TE-J1 are quite deep and fairly linear.
Drums are massive and feel impactful, and rumble is felt there as well.
The electric bass also has plenty of blackness and sink is quite good.
On presence, it is a bit stronger than the midrange, and the midrange can feel a bit muddy depending on the song.
Mids
The midrange of the AVIOT TE-J1 has a slightly backward leaning, depth-oriented balance that emphasizes staging.
It is a so-called "don-shari" type of balance that makes the midrange sound dark and lacks brightness in the center, which does not give a good sense of perspective. Moreover, the texture is not very accurate and tends to sound dry.
The midrange itself is dark, calm, and elegant, but the brightness of the highs is quite too high, making cymbals and other instruments sound disproportionately aggressive for their chic ambience, and vocals tend to be a bit sharp in the sibilance and consonants. The vocals are a little less full, with a weak axis and a husky sound.
The adjustment is a bit cramped and difficult to hear, and is basically not suitable for audiophiles.
Highs / Treble
High frequencies have excellent extension and plenty of detail. Localization is also quite good.
The adjustment is smooth with relatively good sound image consistency, and the overtones are for the most part quite natural. However, the highs tend to sound noticeably rougher, with more brilliance in the highs, and cymbal crashes, for example, sound a bit aggressive and loud. Subtlety is also a bit lacking.
Sound quality general comment
Original sound fidelity: A
Recommendation: A
Personal preference: B+
The AVIOT TE-J1 earphones have a rather well-crafted V- or U-shaped sound, with high resolution and a slight emphasis on three-dimensionality, making them enjoyable earphones to listen to music with.
I personally prefer the audio-technica ATH-TWX9 for a similar sound balance, as the ATH-TWX9 sounds smoother and more refined.
Nevertheless, leaving personal preferences aside, it seems appropriate to conclude that the TE-J1 is probably a more recommendable option for most people than the ATH-TWX9, based on my overall judgment as an objective reviewer. Of course I prefer the ATH-TWX9, though.
Sound quality features
Pros
Fun V-shaped sound
Bright and flashy highs
Excellent resolution
Sound with depth
Excellent detail
Excellent high-frequency extension
Heavy, deep lows
Cons
Highs sound a bit too loud and rough
Cramped midrange that is dry and lacks lushness
General comment
Given its high resolution, the AVIOIT TE-J1 is an excellent fully wireless earphone with a properly implemented hybrid driver. The localization is good, and the dynamic and enjoyable sound is probably the most attractive feature. However, I personally much prefer the sound of the audio-technica ATH-TWX9 for about the same price, as the TE-J1's highs are a bit rough and the mids are too dry and sound a bit cramped, which is far from my taste.
Purchase Link
AVIOT TE-J1