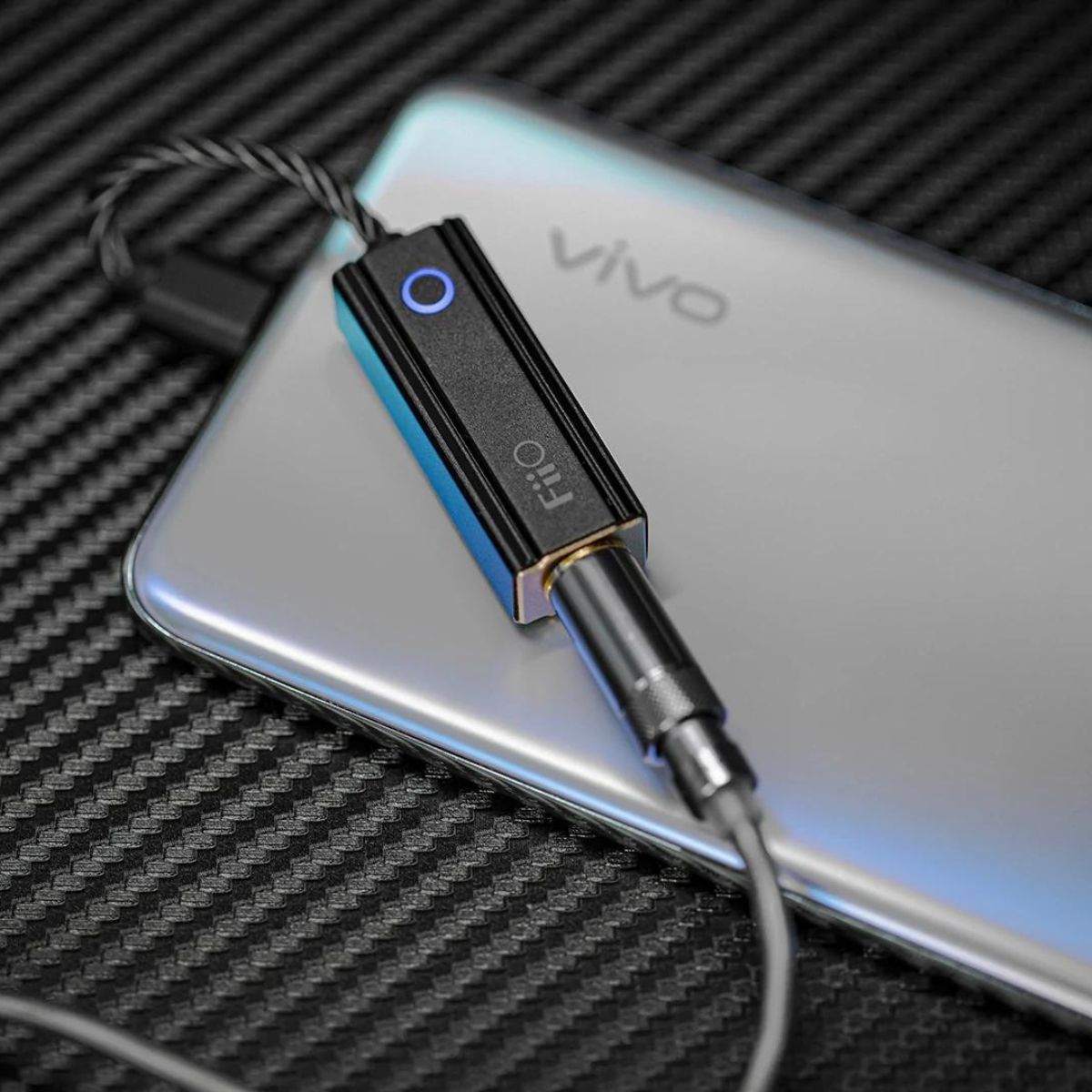 Earlier this year, FiiO entered into the world of HiFi Portable USB DAC/AMPs along with its sub-brand Jade Audio with the KA3 and KA1 USB DAC/AMPs. Yesterday at their online launch event, FiiO and Jade Audio introduced the latest KA2 Portable USB DAC/AMP. KA2 is here to bridge the gap between the entry-level KA1 which offered a single-ended connection and the flagship KA3 which offered both single-ended and balanced connections. The brand new FiiO KA2 comes equipped with dual CS43131 DAC chips. The device has a fully-balanced architecture with its 4.4mm headphone output port. FiiO KA2 is launched officially for a pocket-friendly price of just 59.99$. Feel free to check out more details about the brand new FiiO KA2 here.
FiiO has designed the KA2 to be a compact yet powerful device. With its high-performance Dual DAC architecture housing two CS43131 DAC chips, the KA2 provides exceptional performance by achieving ultra-low distortion and high SNR values. It supports high-resolution 32-Bit/384kHz and natively DSD decoding. FiiO KA2 gets a fully balanced audio circuit with a 4.4mm balanced headphone output. Similar to other products in the famous "KA" series of portable DAC/AMPs by FiiO, the KA2 has a seventh-generation mechanical design with full-metallic chassis. It houses a multi-color RGB indicator light on the front too that indicates different bitrate with different colors. FiiO KA2 supports five digital filters, that give the users the freedom to adjust the output as per their liking.
You can easily access different functions on the KA2 using the FiiO Control application on your smartphones. It fully integrates with the app allowing the users to change the digital filter, adjust different settings, and also upgrade the firmware. For just 59.99$, FiiO KA2 looks like a wonderful device available in both Lightning as well as Type-C variants. Check out more details here.
Features
Compact and powerful Portable USB DAC/AMP.
Dual CS43131 DAC chips.
Truly balanced design with 4.4mm balanced output.
Supports high-resolution audio signal decoding.
Five digital filters to choose from.
Ring-Shaped RGB indicator.
Supports FiiO control application.
Connect with multiple devices including Android, Windows, macOS, etc.
Full FiiO Control App integration.
Hi-Res audio certified.