QKZ has collaborated with a popular reviewer to release the QKZ x HBB earphones.
Features
QKZ Audio & HBB Collaboration
Optimized Magnetic Circuit, Double Power
CNC Aluminum Faceplate, Resin Shell
Detachable 2Pin Silver-plated Cable
Specifications
Brand: QKZ&HBB
Driver: 10mm dynamic driver
Frequency range: 20Hz-20kHz
Sensitivity: 115±3dB
Impedance: 22ohm±10%
Cable length: about 120cm±5
Cable material: silver-plated
Plug: 3.5mm
Connector: recessed 2 pin connector
Instructions for Microphone:

Short press: answer/hang up; play/pause
Long press: refuse a call
Double press: next song
Press three times: previous song
Collaboration of QKZ Audio & HBB
With over 10 years of professional experience in HiFi industry, QKZ has been known for its extraordinary tuning and production technique. The newly launched earphone from QKZ is a collaboration with trustworthy HBB (Hawaiian Bad Boy from "Bad Guy Good Audio Reviews"). With HBB's years of experience and large IEM frequency measurement database, QKZ develops this acoustic sound signature that is well-balanced in three frequencies based HBB's tuning and optimization.
10mm Titanium-Coated Diaphragm
With times of experiments, QKZ acoustic engineers eliminated ordinary diaphragms and eventually selected the unique 10mm Titanium-Coated Diaphragm to deliver a detailed, accurate sound that is different from any other product in the market.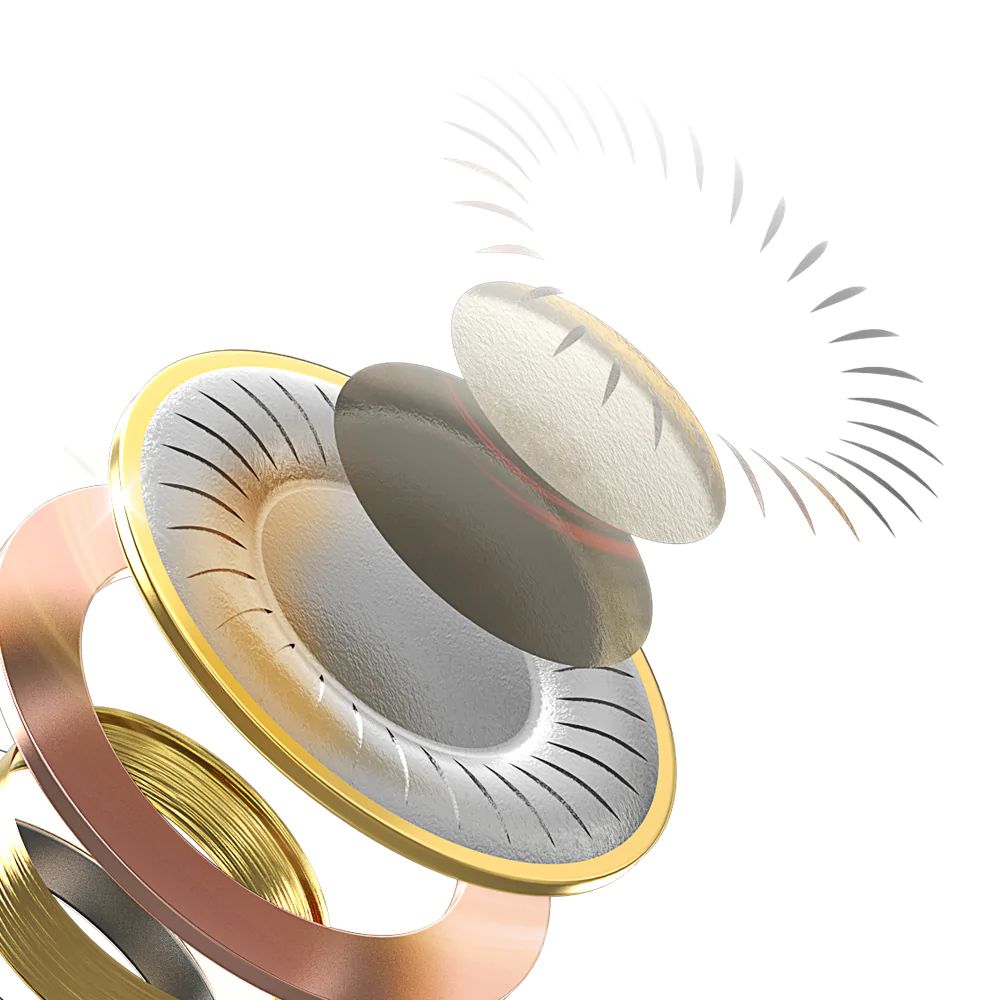 Optimized Magnetic Circuit, Double Power
Enhanced high-intensity magnetic circuit greatly improves bass performance. With HBB's special tuning, the earphone reproduces crystal clear sounds with enough bass for people who want to crank it out a bit, yet still be able to hear every instrument and vocal details of what is playing through their headphones. It is a good choice for R&B, DJ, stage performance, metal...
CNC Aluminum Faceplate, Resin Shell
The earphone is characterized by a unique logo that is reflective of HBB's Hawaiian roots-a combination of audio and design. This design has been etched directly into an CNC processed Aluminum faceplate that now matches the clear resin shell. The CNC aluminum alloy faceplate adds durability without weighing you down.
Detachable 2Pin Silver-plated Cable
The earphone comes with a standard detachable cable with optimized recessed 2Pin connector for longer lifespan. Silver-plated cable was selected as material to avoid stethoscope effect. The detachable features makes it easy to connect the device to various devices and ensures more possibilities for those who love to change things up. It provides convenience should your needs change later on.
Review
Price &Availability
QKZ x HBB is now available at Linsoul and other retailers for $19.99.