The Trettitre TreSound 1 wireless speaker, with its unique and elegant mountain design, is now available.
Features
Artistic Design to capture the soul of sound
High fidelity in sleek and smooth wrapping
Tuned and Perfected for HiFi Quality
Surround sound that misses no details
Wireless with mood lights
Specifications
Model: TreSound1
Input: DC 24V 2.7A
Output Power: 2x15W + 1x30W
Frequency Response: 38Hz ~ 20KHz
Bluetooth: CSR 5.1 aptX
Tweeter: 25-core silk film tweeter x2
Full-frequency: 2.25" full-frequency speaker x2
Subwoofer: 5.25" subwoofer x1
AUX Port: 3.5mm audio interface
Power Amplifier Chip: Class D power amplifier / ST chip
Size: 11.8 ''× 11.8''× 16.9''
Material: wood + metal
Net Weight: 13.2 pounds
Artistic Design to capture the soul of sound
Inspired by mountains, the TreSound1 adopts the shape of the mountains to with tweeters and full-range speakers to ensure sound quality and avoid reflections. The large volume of the valley provides enough space for the booming woofers, making the TreSound1 a masterpiece that not only looks premium and enhances audio performance.
High fidelity in sleek and smooth wrapping
High-density wood from the Nordic mountains is sourced and carefully selected to meet the requirement of HiFi acoustic chambers, accompanied by dyed and sprayed hard steel to contribute to sound quality while maintaining the sleek and smooth look. No plastic is used to preserve the high fidelity of the sound.
Tuned and Perfected for HiFi Quality
One of the great achievements of TreSound1 is its outstanding performance for bass, vocal and treble. With joined effort from our experienced mater tuners, the TreSound1 has booming bass made possible by the thickened and widened foam edge and a double-layered compound paper cone. The powerful TreSound1 now has astonishing 38Hz bass for immersive and rich sound.
Surround sound that misses no details
With our unique 2*2.25" full-range speakers, TreSound1 is able to produce a nicer sound signature with boomy bass and excel in tonality and timber. Distortion of all frequencies is minimized for a clearer sound that directly reaches your soul. While the 2*1.25" silk film neodymium magnetic tweeters and 2*2.25" double neodymium magnetic full-range speakers enable a truly immersive experience with 360-degree sound.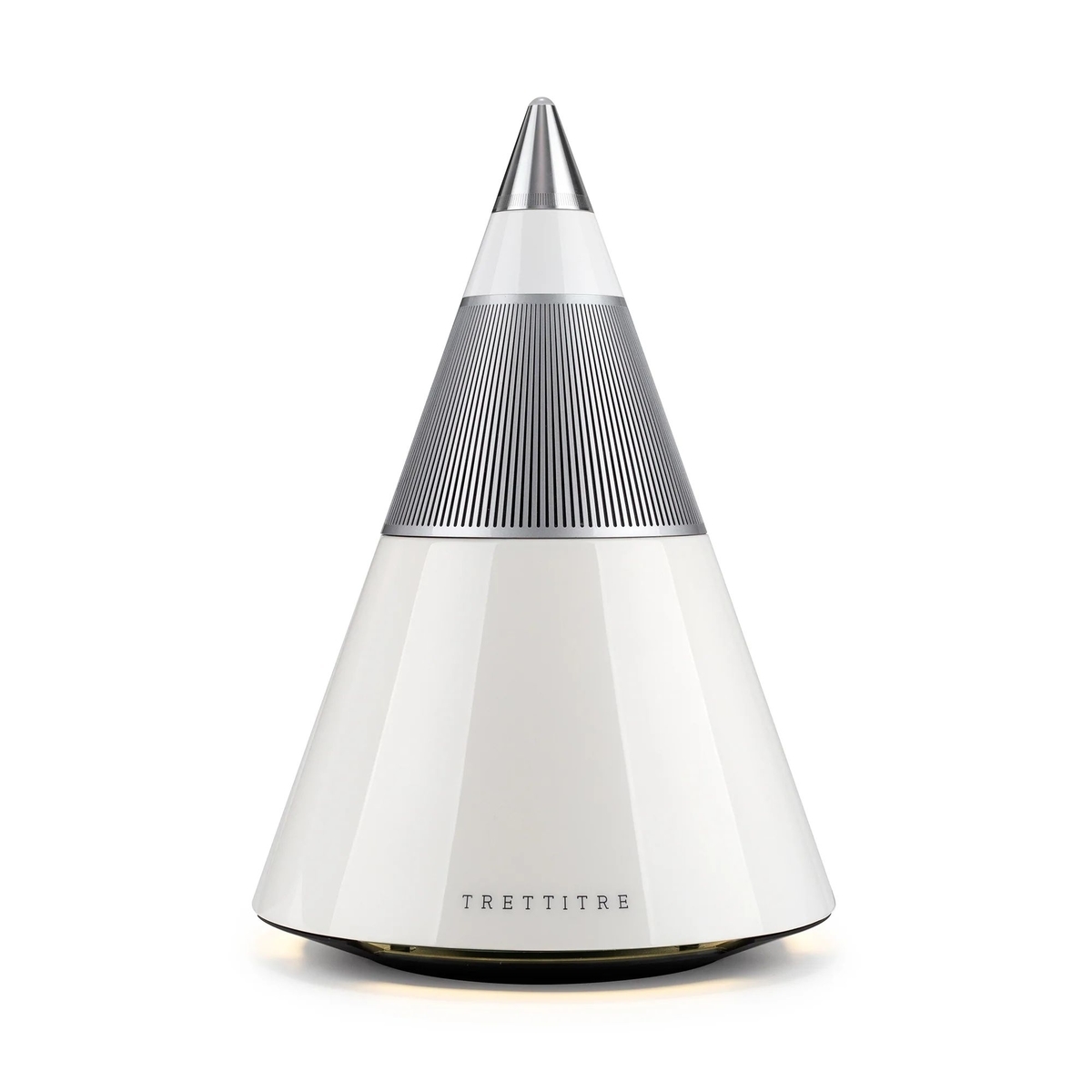 Wireless with mood lights
The piano baking varnish craft is applied for the classy looks while Qualcomm CSR aptX Bluetooth 5.1 is supported for wireless connection that can transmit 24bit/96kHz high-fidelity audio. Free to choose from the no-lagging Bluetooth or the strong 3.5mm audio cable, both connection modes allow for smooth and enjoyable listening. TreSound1 also comes with mood light for atmosphere and serves as nightlight for late-night entertainment.
Price & Availability
Trettitre TreSound 1 is available at Linsoul and other stores for $699.