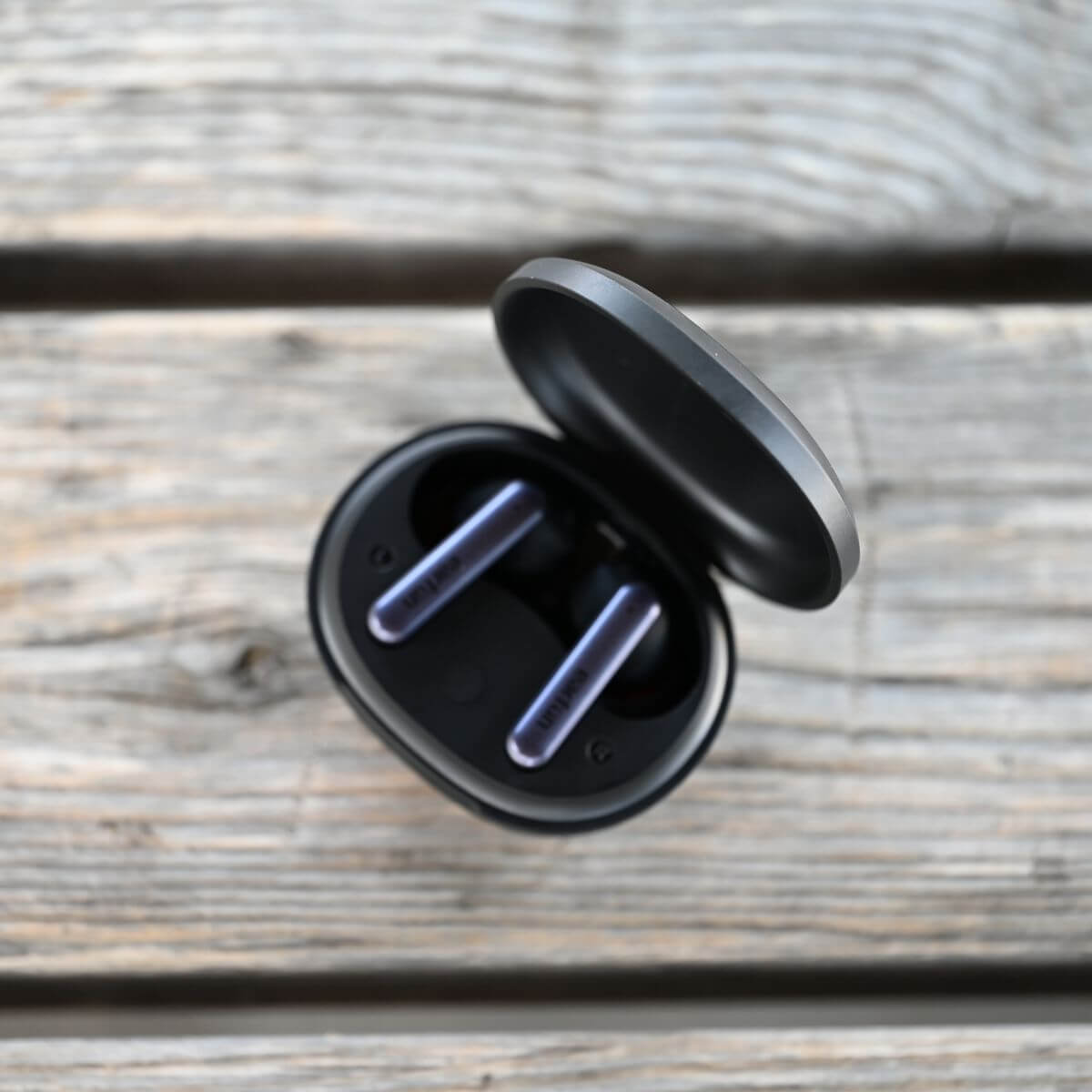 Disclaimer
This review is based on a sample provided by EarFun to convey a sincere quality review to our readers.
No remuneration or compensation, such as a manuscript fee, has been received for publishing this, and it is an honest evaluation based on measurement data from personal testing and personal opinion.
Please read the privacy policy of this website.
Recommended for people like this
People who value balance
People who want earphones to listen while doing something
People who focus on communication quality
People who value gadget elements such as compatible apps
People who value cost performance
Overview of EarFun Air S
This review will give an overview of EarFun Air S. A complete review of this product can be found here.
audio-sound Score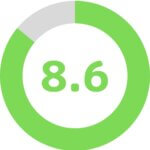 Total Score: 8.6 / 10.0
Package: 8.0 / 10.0
Build quality: 8.0 / 10.0
Fit: 8.5 / 10.0
High range: 9.0 / 10.0
Mid range: 9.0 / 10.0
Low range: 9.0 / 10.0
Less distortion: 8.5 / 10.0
Communication quality: 9.5 / 10.0
Active Noise Cancelling: 5.0 / 10.0
Cost Performance Bonus: 11.0 / 10.0
Want to see the score ranking? Click here!
Basic Specifications
Continuous / maximum playback time: 6h / 30h
Waterproof performance: IPX5
Supported codecs: aptX / AAC / SBC
upport for the latest Bluetooth 5.2 and the QCC3046 chip reduces sound interruptions. The new Bluetooth 5.2 chip is more energy-efficient than previous models and provides a stable and seamless connection.
Low latency mode, which minimizes latency to 100ms-, can be turned on to significantly reduce the gap between video and audio when watching videos (compared to previous models) for a smoother gaming and video viewing experience.
Multi-point connection supportThis model is equipped with two microphones for high-quality audio during calls, and supports "multi-point" connection, which allows two devices to standby at the same time. It is also ideal for teleworking, such as remote conferencing.
EarFun Air S is equipped with a large-diameter 10mm-diameter wool composite diaphragm that reproduces rich sound with a sense of depth and attention to detail. If you have already installed the EarFun Audio app on your phone, please delete this app and download and install the latest version of the app again from the App Store/Google Play.
Through ENC Noise Cancellation (Environment Noise Cancellation), you can remove various noises from your surroundings. Eliminates more than 90% of noise/environmental noises such as city noise, wind noise, etc. *Noise reduction may be perceived differently by each individual. 
Thanks to the high-performance battery and low power consumption of Bluetooth 5.2, the earphones can provide up to 30 hours of continuous playback when fully charged. The earbuds can be used for commuting to and from work, as well as long-distance travel on airplanes, bullet trains, etc. without running out of power during the journey. 
package
The EarFun Air S package meets the price standard.
Package contents
There is no shortage of accessories. The package contains the following:
EarFun Air S
Charging case
Eartips
USB Type-C cable
Manual
Build quality
The build quality of the Earfun Air S meets the price standard.
Fit
The fit is good.
Connection quality
I tested it by connecting it to a Cayin N6II/E02 with aptX.
I don't know, I haven't been in crowded places, but it is stable in my home. Distance tolerance is excellent, and the connection is seamless and intact even at a distance of about 5 meters. The connection was stable across the shielding, and we were able to listen to music consistently thereafter.
There may be a small amount of white noise, but most people probably won't notice it.
Interface/operation
The operating interface is a touch type.
| | |
| --- | --- |
| Power ON | Open the charging case lid |
| Power OFF | Store the earphones in the charging case and close the lid of the case |
| Pairing | After turning on the power, if there is no connection destination, pairing mode is automatically activated. |
| Song playback | Tap the multi-function button twice |
| Stop playback | Tap the multifunction button twice |
| Forward song | Tap the right multifunction button three times |
| Answer call | Tap the multifunction button twice |
| End call | Tap the multi-function button twice |
| Reject call | Press and hold the multi-function button for 2 seconds |
| Activate voice assistant | Press and hold right multi-function button for 2 seconds |
| Switch between ANC mode and transparent mode | Press and hold left multifunction button for 2 seconds |
| Switch to game mode | Tap left multifunction button 3 times |
Sound quality
REW Frequency Response
Sound quality description
EarFun Air S has the near-neutral sound signature that the brand is known for.
The following review was tested on a FiiO M15 with an aptX connection.
Please see here for detailed reviews on sound quality.
Sound quality general comment
Original sound fidelity: A
Recommendation: A
Personal preference: B+
The EarFun Air S is an excellent fully wireless earphone with very good neutral balance and very low distortion. The downside is the low resolution, which makes them more suitable for listening while doing something than for serious listening purposes.
In terms of sound quality, the Air Pro 2 is generally better than the price difference, and its superior ANC performance and other features make it highly recommended. Unless you are attracted to the included apps, you may want to buy the Air Pro 2.
Sound quality features
Pros
Natural texture
Good localization
Massive
Not bad midrange transparency
Low distortion
Good clarity
Good focus on midrange
Glossy
Cons
Lacks high frequency extension
Lacks in resolution
Overall, degraded Air Pro 2
General comment
The EarFun Air S is the latest addition to the Air series, a new listening earphone from an excellent brand. It offers performance beyond its price point with excellent sound balance and excellent low distortion, but ANC performance is lacking and resolution is quite modest. The lack of resolution makes these earphones more of a casual listening earphone for listening while listening than for serious audio appreciation.
They may not be a bad or even above-average choice in their price range, but they are not outstanding. Our blog continues to recommend the Air Pro 2 as the best buy in this price range.
Purchase Link