Hidizs, known for its digital audio players and portable headphone amplifier products, has released its latest portable headphone amplifier, the Hidizs XO.
Hidizs XO Features
MQA 16X
ESS SABRE ES9219C * 2
Stylish RGB LED Light - Hidizs Patented Innovation
Physical Button for RGB LED Lights & Filter Mode Switch
Single-ended 3.5mm + Balanced 2.5mm
Sampling Rate Indicator Light
HiBy Music APP
Hi-Res Audio & MQA certified
DUAL ESS SABRE ES9219C DAC & Independent Crystal Oscillators
Get double the audio performance and the most accurate clocking for both DACs, through the synergy of the Dual ESS SABRE ES9219C DAC chips, and high-precision independent crystal oscillator, for the purest audio experience, and reproduce real music with unprecedented accuracy!

Outstanding DAC parameters: 32bit/384kHz PCM, DSD256, +121dB DNR, -114dB THD+N, ultra-low power consumption, high integration, and substantially better performance than previous iterations.

Remarks: The above official data is provided by ESS company.
MQA 16X
MQA is an award-winning British technology that delivers the sound of the original master recording. The master MQA file is fully authenticated and is small enough to stream or download.

MQA audio technology is supported by Hidizs XO portable dongle DAC AMP, able to fully 'unfold' MQA files (16X) to deliver outstanding sound quality.

*Music services that support MQA should be installed on playback devices (e.g. HiBy Music, TIDAL) to realize 16X unfolding of MQA audio.
Stylish RGB LED Light - Hidizs Patented Innovation
The front of the XO MQA Dongle has a unique X-shaped button for independent control of the RGB LED lights. (15+ lighting effects)

You will be attracted by the light effects of the XO MQA Dongle.
Physical Button for Filter Mode Switch
There is also a dedicated O-shaped button on the XO MQA Dongle for filter mode switch. No need to update firmware or use your phone, just one button to get 2 different sound styles. Plug and play for maximum simplicity and convenience.
XO MQA Dongle - Like a work of art
The XO MQA Dongle uses a high-density aluminum alloy shell, which is integrally formed with a typical 5-axis CNC high process. For the first time, the etched technology is used on both sides of the XO MQA Dongle. With Hidizs initials - "H" as the design element, the micron-level complex and meticulous metal processing is carried out. Etch a number of "H", end to end, in the shape of a net hollow. The XO MQA Dongle has built-in RGB LED light tubes, and the light changes and staggers, scattered from the countless "H".
Single-ended 3.5mm + Balanced 2.5mm
The XO MQA Dongle is only the size of a USB and weighs only 11 grams. Contains two outputs, enough to drive mobile phones, iPads, and PCs. The output power is strong but not excessive, single-ended 78mW+78mW@32Ω / balanced 195mW+195mW@32Ω. The XO MQA Dongle perfectly balances sound quality and battery life.
The XO MQA Dongle not only powers 8-250Ω headphones, but it also performs well when paired with 300Ω high-impedance headphones!

Portable and powerful enough to satisfy demanding users, the XO MQA Dongle is a must-have for true music lovers worldwide!
Sampling Rate Indicator Light
The light of the O-shaped button of the XO MQA Dongle shows the sampling rate. According to the color of the light, the sampling rate of the currently playing song can be known.
HiBy Music APP
Hidizs XO Single-ended & Balanced MQA Dongle supports industry-leading professional app - HiBy Music.
Package
The package is relatively simple.
Package Contents
Hidizs XO
USB Type-C Cable
USB Type-C to Type-A Conversion Adapter
Manual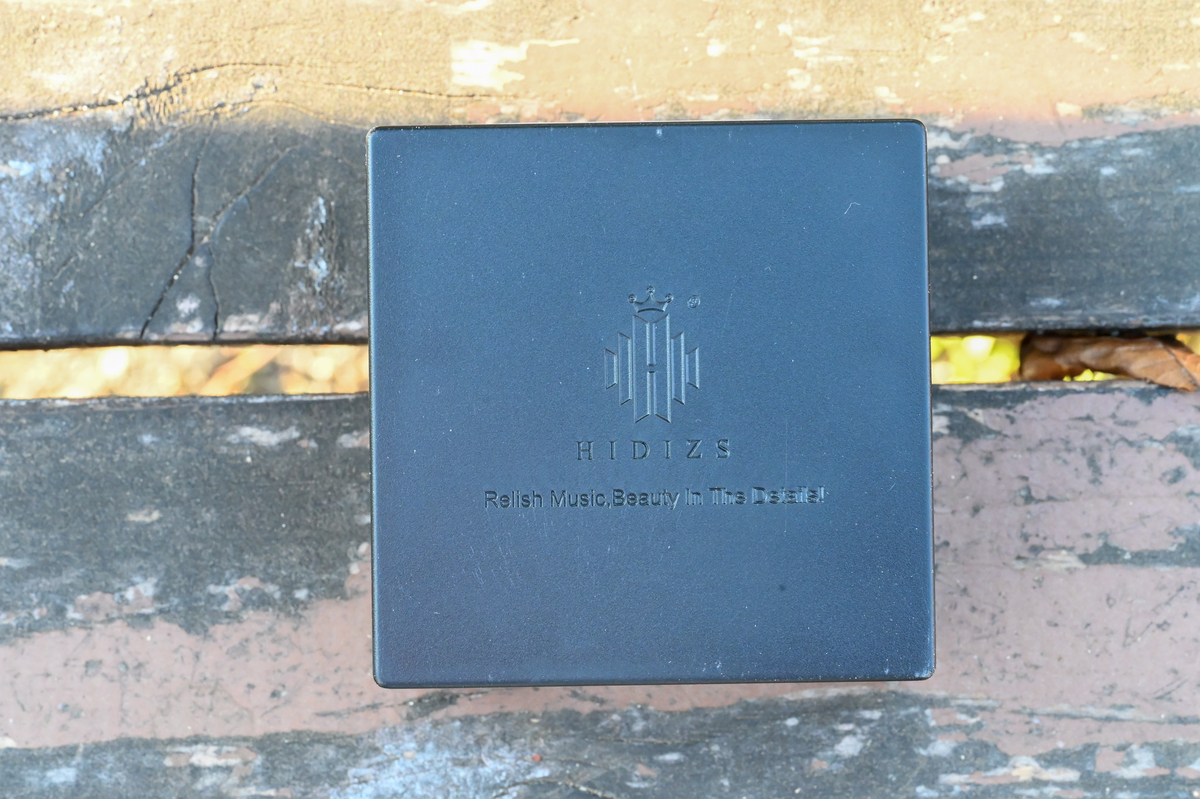 Build quality
The build quality of the Hidizs XO meets the price standard.
It is sturdily built with a lightweight aluminum chassis and offers 2.5mm balanced and 3.5mm single-ended headphone jacks. We would have preferred 4.4mm balanced support if possible, but 2.5mm was probably more suitable for the compact form factor.
Of the distinctive X and O buttons, the X is used to control the RGB lights. Each press switches the RGB light pattern. A total of 15 patterns are available. It can also be turned off.
The O button is used to switch between two types of digital filters. Switching between filters rarely has a significant acoustic effect in practice, and XO's filter switching is also almost imperceptible.
Sound Quality
Even when tested with Hidizs MD4 (8 ohms/102dB), a fairly efficient IEM, the tone seems to be fairly clean and unseasoned.
HiBy Music is the recommended app; it works perfectly with HiBy Music and the volume controls and equalizer are well controlled by HiBy Music. Some Android DAPs did not work well with the default settings or default player for volume control, so installing and configuring HiBy Music seems to be the quickest way to go.
The popular S9 Pro model from the same Hidizs was able to run the beyerdynamic DT990 with an impedance of 600 ohms at nearly sufficient volume; the XO has a bit less output, but still manages to drive the DT990. Basically, most headphones up to about 300 ohms can be driven without feeling any problems, as Hidizs claims.
Heat generation is well controlled, and despite its compact size, the XO did not get hot during our tests.
In general, the S9 Pro is better when using more power and higher quality audio sources. The XO supports MQA 16x decoding, so if MQA is important to you, this is the way to go.
General Comment
The Hidizs XO is a fun portable headphone amp with colorful LEDs that can drive both IEMs and headphones well and works well with HiBy Music, making it a good candidate for those seeking an all-in-one dongle amp in this price range.
However, in the same price range is the well-regarded Shanling UA2 Plus, which offers a 4.4mm balanced connection, higher signal-to-noise ratio and drive power, and support for DSD and PCM decoding up a notch; the UA2 Plus does not support MQA decoding, but is comparable to the higher-end S9 Pro sound at the same price as the XO, so it is worth considering as a comparison.
Purchase Link