Disclaimer
This review is based on a sample provided by Linsoul to convey a sincere quality review to our readers.
No remuneration or compensation, such as a manuscript fee, has been received for publishing this, and it is an honest evaluation based on measurement data from personal testing and personal opinion.
Please read the privacy policy of this website.
Recommended for people like this
People who value sound image consistency
People who like warm sound
People who value texture
People who value package quality
SeeAudio fans
Rinko fans
Overview of SeeAudio Yume II
This review will give an overview of SeeAudio Yume II. A complete review of this product can be found here.
audio-sound Score
Total Score: 8.6 / 10.0
Package: 8.5 / 10.0
Build quality: 8.5 / 10.0
Fitment: 8.5 / 10.0
High range: 9.0 / 10.0
Mid range: 9.0 / 10.0
Low range: 8.5 / 10.0
Less distortion: 7.0 / 10.0
Want to see the score ranking? Click here!
Basic Specifications
Frequency response: 20Hz to 20kHz
Impedance: 17Ω
Sensitivity: 113±1dB
Cable connector: 0.78mm 2pin
Features of SeeAudio Yume II
Revamped version for the classic Yume.
Three-Driver hybrid configuration.
1 Dynamic Driver+2 Balanced Armature Drivers.
Clean & Accurate sound performance with well-extended high-frequencies.
5-Axis CNC Carved Ear Shells.
Aviation-Grade Aluminum Alloy Shell.
Highly-Accurate Acoustic Internal Structure Design.
L.F.C Low-Pass Cavity Structure Technology.
6N OFC Silver-Plated Copper Cable.
YUME II is an update to the classic three-driver hybrid See Audio Yume. The pair features a redesigned 3D-printed acoustic structure that houses a powerful low-frequency dynamic driver unit and dual high-performance Balanced Armature driver units. See Audio has featured top-quality CNC machined Aviation-Grade Aluminum alloy ear shells. Yume II revamps your entire experience with premium three-driver hybrid in-ear monitors.
High-Performance Three-Driver Hybrid Configuration
See Audio Yume II houses a three-driver hybrid configuration on the pair. The pair features a newly-developed "Liquid Silicone" diaphragm dynamic driver that produces a powerful lower end. It is supported by two high-performance balanced armature drivers, one from SONION2300 balanced armature for crisp midrange and another Knowles RAD series tweeter for an accurate and extended high-frequency response.
5-Axis CNC Machined Aluminum Alloy Ear Cavities
Yume II has got stunning looks with its premium aluminum alloy ear cavities. The shells are crafted using a high-precision 5-axis CNC machining process. They have a rich finish, and a premium textured look, simply stunning if you ask us!!
Clean, Accurate Sound Performance
With years of experience in tuning premium in-ear monitors, See Audio has adjusted the tuning of the Yume II to deliver high-transparency, cohesive sound with excellent details and resolution. Pretty sure your music is gonna spark with life with the Yume II.
Precisely Designed Internal Acoustic Structure Design
In order to maintain high-quality performance with better acoustic consistency for the Yume II, See Audio has designed the internal acoustic cavity structure with high-accuracy components. It has been designed using top-of-the-line high-precision 3D-precision technology.
High-Quality 6N Silver-Plated OFC Stock Cable
See Audio Yume II includes a high-purity 6N OFC Silver-Plated Copper cable. It has been designed after rigorous tensile testing. It has good softness and uses standard 2-pin 0.78mm connectors and a 3.5mm single-ended termination plug.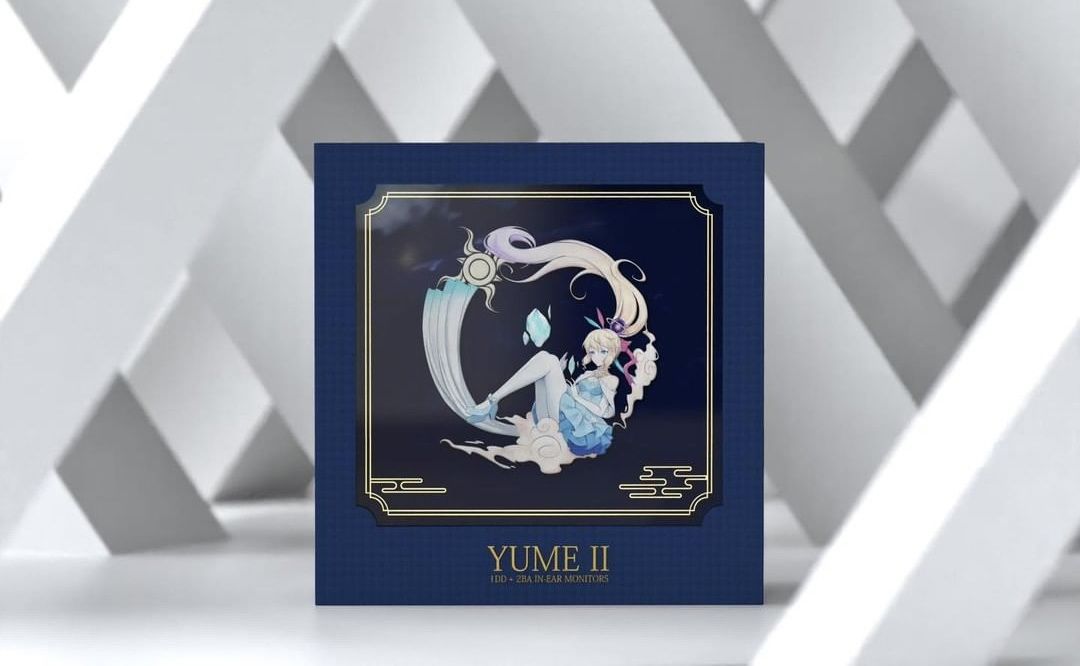 package
The packaging of the SeeAudio Yume II meets the price standard. The design is stylish and the unboxing experience is quite enjoyable.
The accessories are quite comprehensive for this price range, and even include enclosed toiletries.
Package contents
SeeAudio Yume II
Eartips
Carrying case
manuals
Amenity goods such as postcards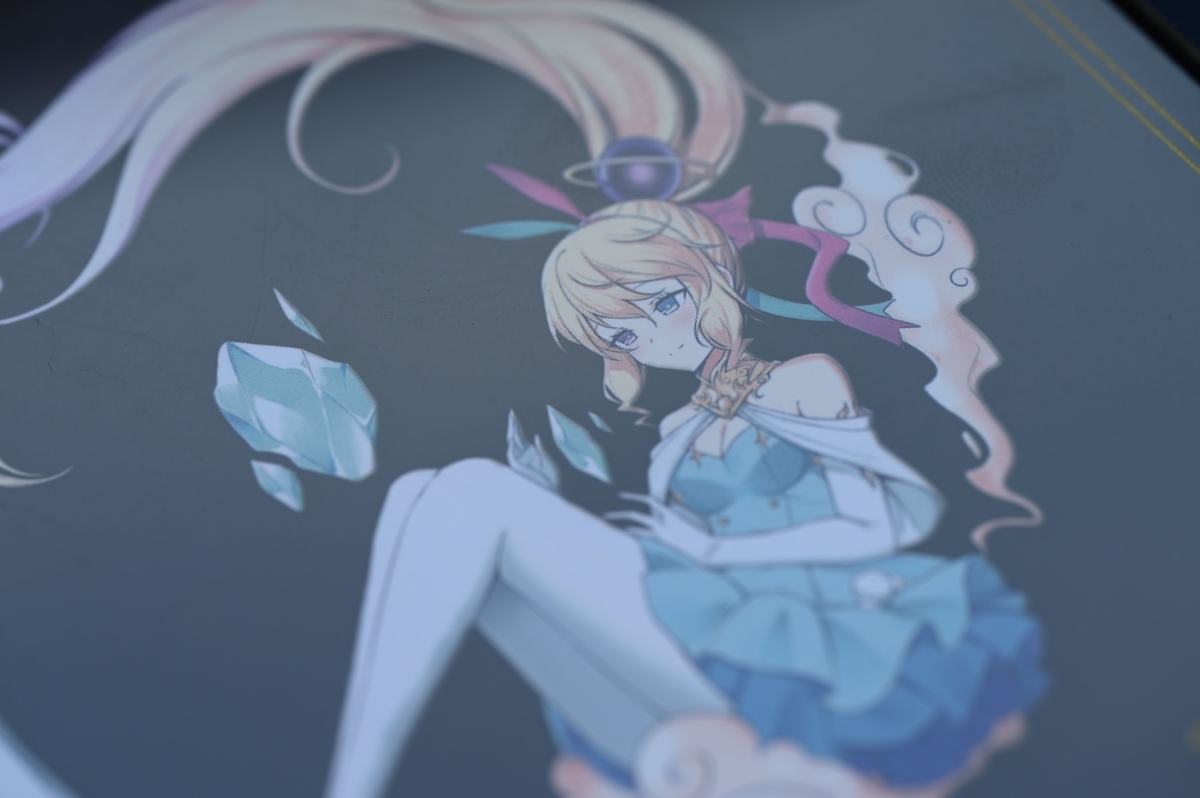 an extra
It came with a Rinko plush toy as an early purchase bonus.
Build quality
Build quality meets price standard.
The faceplate is beautiful.
Fit
The fit is good.
Sound quality
REW Frequency Response
audio status
Sound quality description
In this review, I use the standard eartips size L and drive it with the FiiO M15.
SeeAudio Yume II has an almost perfectly neutral, flat and balanced sound signature.
Please see here for detailed reviews on sound quality.
Lows / Bass
The low frequencies of the SeeAudio Yume II are sufficiently linear and deep to provide excellent perspective. It is also well balanced with the midrange and basically does not interfere with the midrange.
Drum kicks have sufficient impact and weight, but due to a little too much distortion, the sound image sounds blurred in outline and hot.
The electric bass also has a little bright atmosphere, and I personally find it lacking in blackness.
The low-frequency background has an overall bright impression.
Personally, I preferred the low frequencies with Yume.
Mids
In terms of sound balance, the midrange of Yume II is almost completely neutral, flat, and true to the original sound.
It also has a good sense of low-frequency balance, so the midrange generally comes out near the front of the line.
Now, the original Yume, while having excellent midrange balance, was low transparent and low-resolution, which created a unique ambience. It was a bit hazy, not letting you hear the sound clearly, giving the impression that you were listening to music in a dream, as the name implies. (Yume means dream in Japanese.)
Yume II likewise has more incidentals in the midrange, much lower resolution, and a much warmer midrange with less transparency. The detail is more gradual, and the sound is softer and more pleasant to listen to.
Because of these characteristics, the midrange of Yume II may seem flat and slightly fuzzy. The midrange has been controversial since the time of the original Yume, but Yume II has been adjusted to further strengthen Yume's character in this respect, and is not likely to be popular with audiophiles who place importance on transparency and resolution.
Highs / Treble
The high frequencies of the Yume II are much improved from the Yume in terms of extension, and in this respect, the range that is the advantage of the hybrid model has been tuned to be more refined.
The downside is a suppressed definition compared to the original Yume, which results in a further blurring of the already poor transparency of the midrange.
The highs are pleasant to listen to, with an overall smoothness and consistency of overtone expression, and an airy feel, but they are a little short on clarity. In this respect, when compared to the Bravery, which had achieved high clarity in the high frequency range, you may feel a blatant difference.
The cymbal crash is quite subdued in the hi-hat, and the separation from the background is not very good. The level of subtlety is attractive enough, but it does not succeed in making it clearly audible.
Sound quality general comment
Original Sound Fidelity: A+
Recommendation: B+
Personal preference: C
Frankly speaking, I preferred the previous generation of Yume in terms of sound quality alone, and Yume II sounds to me as if it has lost even more of the Yume's crispness. I personally think that the resolution is a little too low.
Sound quality features
Pros
Excellent sound image consistency
Excellent texture
Good original fidelity
Good listening comfort (due to low resolution)
Good warmth
Good high-frequency extension
Speaker-like forward localization
Natural overtone expression
Good focus on midrange
Nostalgic sound.
Cons
Insufficient clarity
Insufficient resolution
Sound lacks three-dimensionality and sounds flat
Tends to lack a sense of detail
General comment
The SeeAudio Yume II offer excellent balance, a warm sound without a sense of fatigue from listening, and a high level of satisfaction in a luxurious package. However, many may find the resolution and sense of detail to be lacking.
Purchase link