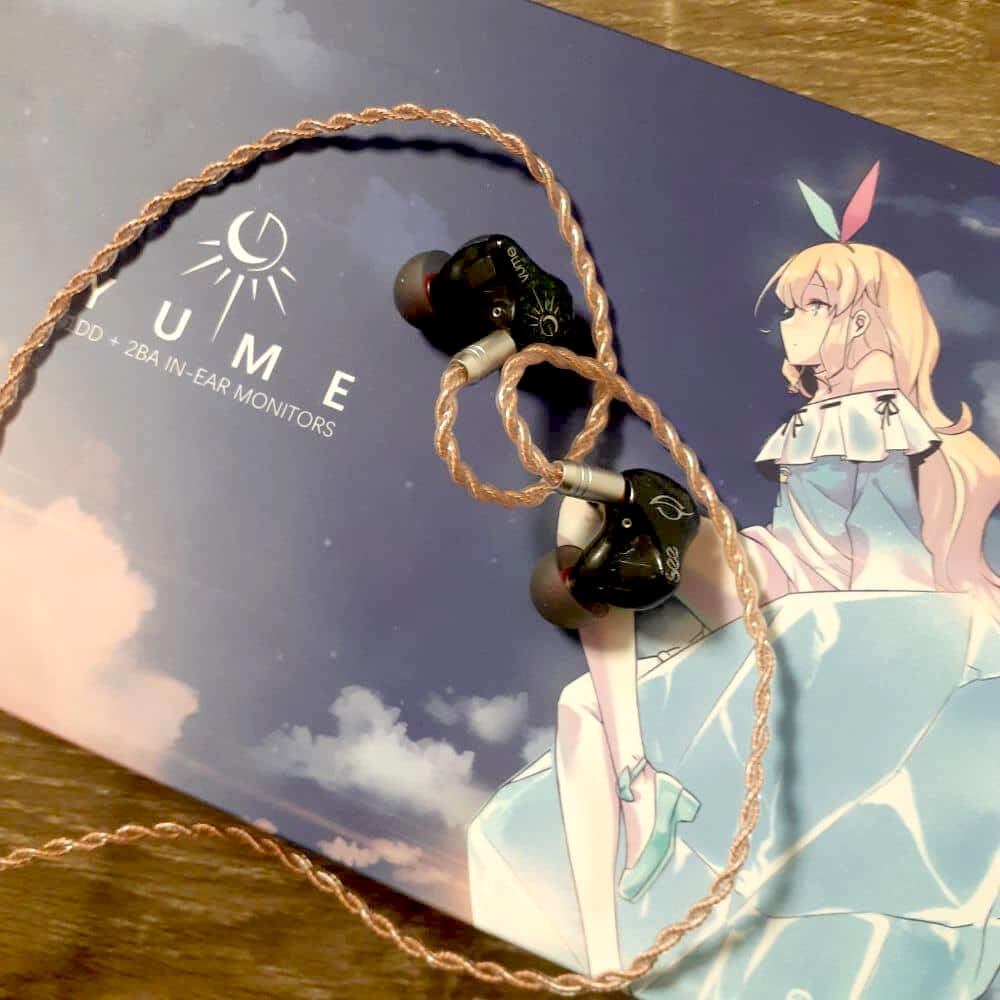 Disclaimer
This review is written based on a "private purchase" or "product rented for a price".
No remuneration or compensation, such as a manuscript fee, has been received for publishing this, and it is an honest evaluation based on measurement data from personal testing and personal opinion.
Please read the privacy policy of this website.
Recommended for people like this
People who like flat sound
People who like sweet vocals
People who like a clear sound
People who prefer a comfortable fit
People who want to satisfy their desire to own earphones with their packaging and design
Overview of SeeAudio Yume
This review will give an overview of SeeAudio Yume. A complete review of this product can be found here.
audio-sound Score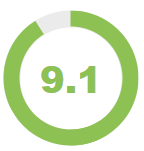 Total Score: 9.1 / 10.0
Package: 9.5 / 10.0
Build quality: 9.0 / 10.0
Fitment: 9.5 / 10.0
High range: 9.0 / 10.0
Mid range: 9.5 / 10.0
Low range: 9.5 / 10.0
Less distortion: 6.0 / 10.0
Cost performance bonus: 11.5 / 10.0
Want to see the score ranking? Click here!
Basic Specifications
Frequency response: 20Hz to 20kHz
Impedance: 32Ω
Sensitivity: 106dB/mW
Cable connector: 2pin 0.78mm
About SeeAudio
SeeAudio is still a very young brand, having just been established in 2018. Its reputation is almost unknown even in the Chinese earphone world. The products of this brand are full of respect for modern Japanese culture. The brand's flagship IEMs, equipped with four electrostatic drivers and four balanced armature drivers, are named "Kaguya (輝夜)".
3 hybrid driver configuration + liquid silicon diaphragm DD
The SeeAudio Yume features a hybrid setup that combines one dynamic driver with two balanced armature drivers. The liquid silicon dynamic driver remains unchanged and maintains its integrity in a variety of weather conditions around the world, providing excellent low-frequency dynamics and a warm sound with low distortion, while the two balanced armature drivers provide sweet vocals and sonic clarity.
The SeeAudio Yume features a 9.2mm dynamic driver unit. It features a new liquid silicon diaphragm material. Liquid silica gel is very insensitive to temperature changes, resulting in very low distortion and consistent output. the DD unit handles the low end, providing a rich, textured low end with a powerful, deep response. It complements other frequencies well.
L.F.C. Technology + The 2020 Harman Target Curve
To eliminate the problems of multi-driver crossover and output distortion, SeeAudio designed the internal acoustic structure according to low-pass filter conversion technology. To this internal structure, the brand added a precisely designed 33.91 cubic millimeter front cavity between the DD and sound guide capillaries. This improves the overall consistency of the output and eliminates multi-driver distortion.

SeeAudio's professional acoustic engineers have tuned the SeeAudio Yume according to the 2020 Harman target curve. The output sounds very smooth, with rich, detailed vocals and a powerful, punchy low end. Even at high volumes, you won't hear any grinding or fatigue from the output, allowing you to enjoy your favorite music countless times.
Exquisite looks
The SeeAudio Yume features a high quality 5N OCC copper cable with 3.5mm end plugs. It has a universal 0.78mm 2-pin connector for a secure connection between the earphone body and the cable.
package
The package includes the earphones themselves, 8 pairs of ear tips, carrying case, instruction manual, and stickers.
The overall package is gorgeous, and I can't believe it's a $100 range product. The unpacking experience is very satisfying.
Package contents
The accessories are gorgeous considering the price. The package includes the following:
SeeAudio Yume
8 silicone ear tips (XS/S/M/L) in 2 types
Carrying Case
Sticker
Manual
A rare accessory is a sticker of Rinko, the official image character of See Audio, in the style of a LINE stamp.
Build quality
The build quality of the earphone itself is good. It has a very beautiful and transparent design.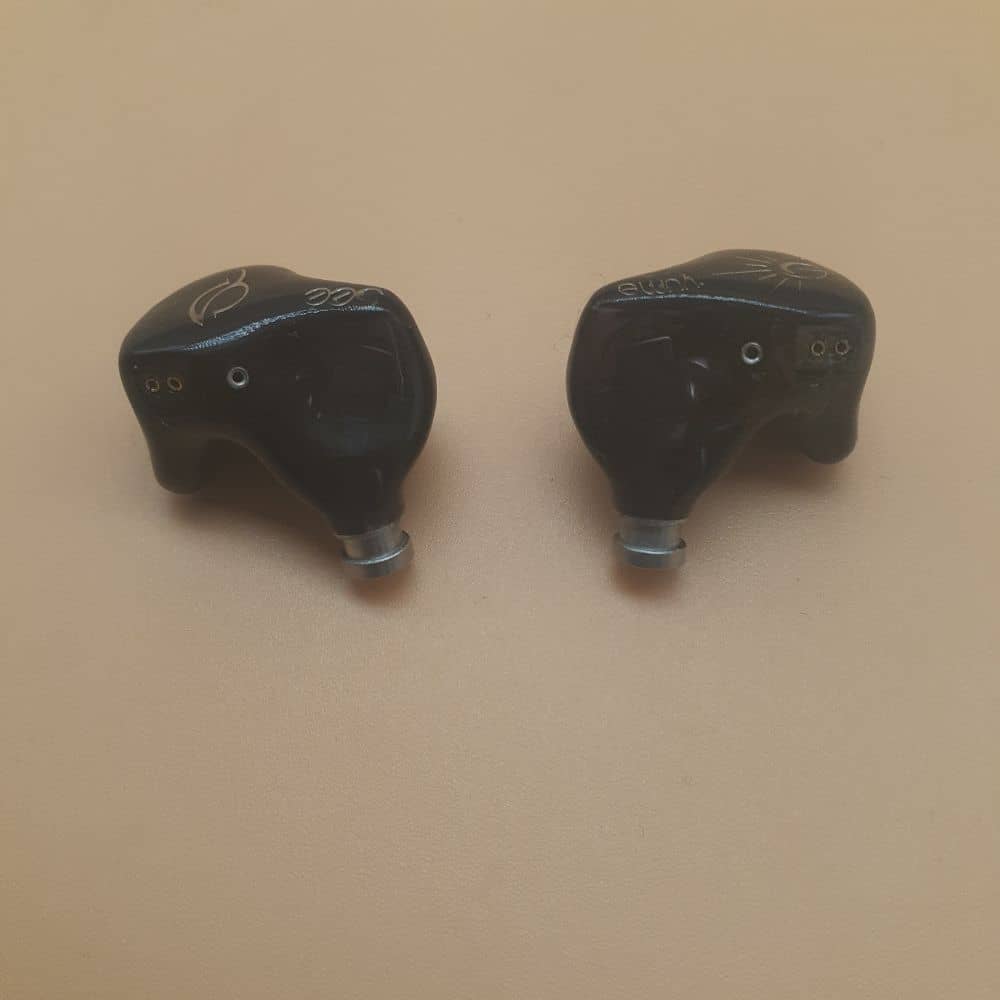 Fit
The housing is compact, fits well in the ear, and has good sound insulation.
Sound quality
SeeAudio Yume's frequency balance is fairly flat and faithful, and is well-proportioned overall. Among them, the high expandability of the low range is shining, and it is very excellent in terms of depth, so it brings out a high live feeling from the music. It's also crisp and manages to meet price standards in terms of low distortion, making it one of the best options in this price range for flat sound lovers.
Please see here for detailed reviews on sound quality.
Sound quality general comment
Original sound fidelity: A+
Recommendation: A
Personal preference: S
The SeeAudio Yume is one of the best options for users who are looking for a good flat sound in the 10,000 yen range.
Is it a good monitor for DTM? No. The Yume has a flat sound, but it is not very clear, so it will not be enough for DTMers to capture the fine nuances and precision of the sound. Yume is good for checking how the finished product will sound, but it is not a good companion for the production stage. If you want to check the effect of the sound when you mix, it may not be enough to give you a sense of construction.
In this sense, Yume is an earphone for music appreciation, and it is suitable for those who want to enjoy long time listening with excellent balance, because you can listen to various songs for a long time without getting tired.
Personally, I think EDM is a little too dense for me, so I prefer to listen to JAZZ songs with these earphones.
Sound quality features
Pros
Good overall balance
Sound with good visibility
Good clarity
Harmonious sound
Hierarchical, well-layered low frequencies
Subtlety that is well emphasized
Proper focus on midrange
Vocals are lively

Cons
Lack of clarity
Low frequencies that may be slightly strong for some people
Lack of detail in some cases.
Lacks a sense of construction
General comment
The SeeAudio Yume is an attractive model with well-balanced sound quality, high clarity yet harmonic and somewhat human sound. With its deep lows and expansive highs, it has a unique sound that is sweet and rich with lustrous vocals, and you may find yourself strongly attracted to it. In fact, I like its excellent and musical sound so much that I use it as a regular member.
It's a great model in terms of packaging and build quality, and I don't think you'll be dissatisfied with it, but compared to rival models such as the FiiO FH3 and Tri Starsea, you may find it a bit inferior in terms of clarity and sound field, although it has the best balance.
Purchase link