Disclaimer
This review is based on a sample provided by Linsoul to convey a sincere quality review to our readers.
No remuneration or compensation, such as a manuscript fee, has been received for publishing this, and it is an honest evaluation based on measurement data from personal testing and personal opinion.
Please read the privacy policy of this website.
Recommended for people like this
People who value sound image consistency
People who like warm sound
People who value texture
People who like rich, dense sound
Overview of TANGZU Wan'er S.G
This review will give an overview of TANGZU Wan'er S.G. A complete review of this product can be found here.
audio-sound Score
Total Score: 9.4 / 10.0
Package: 8.5 / 10.0
Build quality: 8.5 / 10.0
Fitment: 8.5 / 10.0
High range: 9.0 / 10.0
Mid range: 10.5 / 10.0
Low range: 9.5 / 10.0
Less distortion: 8.5 / 10.0
Cost Performance Bonus: 12.5/10.0
Want to see the score ranking? Click here!
Basic Specifications
Frequency response: 20Hz to 20kHz
Impedance: 20Ω
Sensitivity: 107dB
Cable connector: 0.78mm 2pin
Features of TANGZU Wan'er S.G
Strong PET Diaphragm Dual-Cavity Dynamic Driver.
Powerful Neodymium N52 Magnetic Architecture.
Professional Tuning Adjustments For Smooth Balanced Sound.
Ergonomic, Comfortable Ear Shells.
Designer Printed Face Covers.
Durable 2-Pin Connectors.
Easy To Drive.
High-Quality 5N OFC Stock Cable.
Waner SG is a brand new single dynamic driver set of in-ear monitors from TANGZU Audio. The pair boasts HiFi quality performance with its 10mm PET diaphragm dynamic driver unit. The pair features a lightweight and comfortable ergonomic ear shells with designer-printed face covers. Waner SG brings quality performance with its professional tuning adjustments and comes easy on the pocket with a budget-friendly price tag!!
Dynamic Performance With High-Performance Dynamic Driver Configuration
TANGZU Audio has featured a high-performance dynamic driver configuration on the latest WANER SG. The pair features a 10mm large dynamic driver unit on each side that adopts a high-quality PET diaphragm coil. The driver benefits from a high-power N52 magnetic architecture. It Delivers a smooth, full-bodied sound with amazing clarity throughout a wide frequency band.
Professional Tuning Adjustments
TANGZU took into account the user feedbacks on its previous models, the Shimin Li and the Zetian Wu. They have tuned the latest Waner SG based on the suggestions and achieved a more balanced and smooth sound presentation. Waner SG complements different genres of music with its quality output.
Ergonomic & Comfortable Ear Shells
TANGZU Waner SG ensures a comfortable listening experience with its specially designed ergonomic ear shells. The pair comes in two stunning color options, White and Black. Both the colors have designer-printed face plates.
Easily Drive Through Any Source
You don't need to have a high-power source with the Waner SG. It has a low impedance of 20Ω and a high sensitivity of 107dB making the pair highly sensitive. You can enjoy a high-resolution audio performance with the Waner SG with your smartphone easily. Obviously using a portable DAC/AMP or DAP will benefit the performance with their cleaner signal decoding.
package
The package meets the price standard. The design is stylish.
Package contents
TANGZU Wan'er S.G
Eartips
manuals
cloth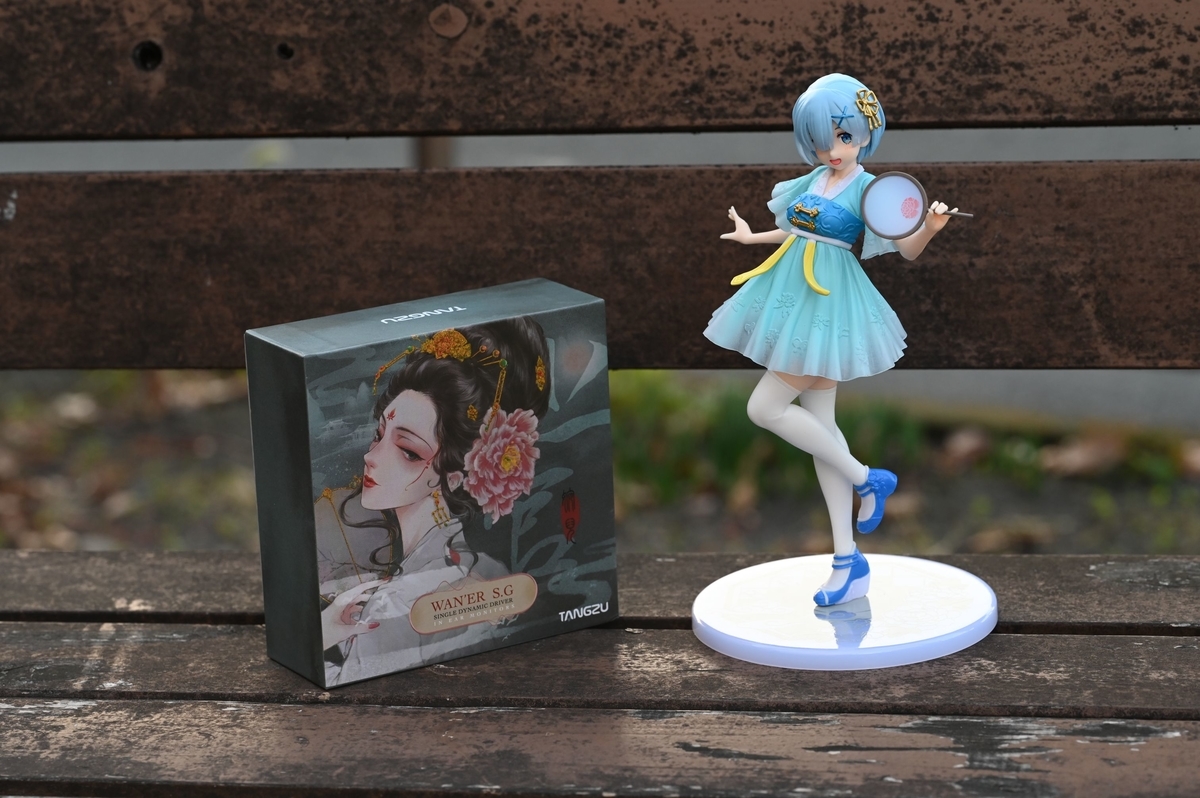 Build quality
Build quality meets price standard.
It is a transparent shell design.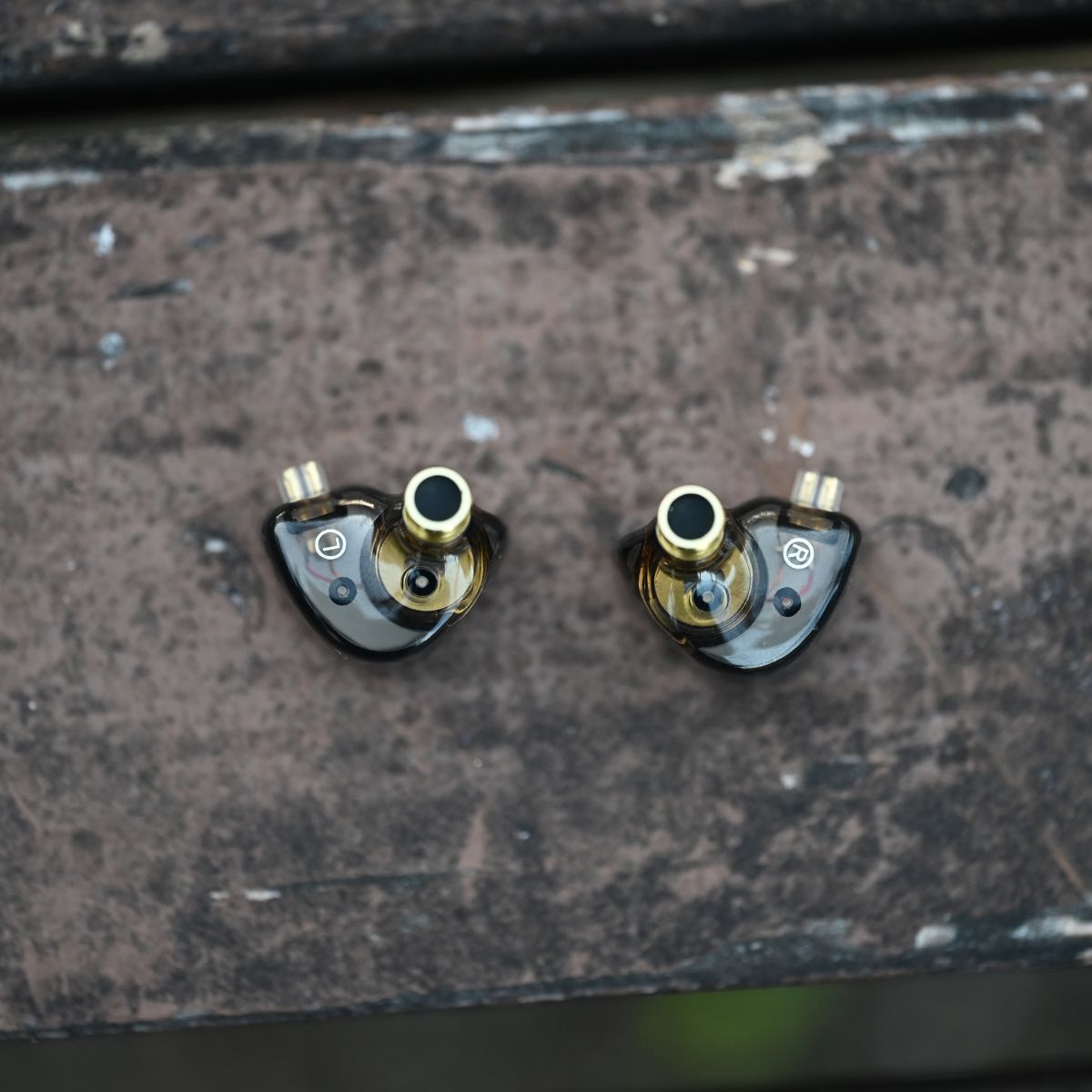 Fit
The fit is good.
Sound quality
REW Frequency Response
audio status
Sound quality description
In this review, I use the standard eartips size L and drive it with the FiiO M15.
TANGZU Wan'er S.G has a sound signature that is slightly closer to the midrange and neutral.
Please see here for detailed reviews on sound quality.
Lows / Bass
The low frequencies of the TANGZU Wan'er S are sufficiently linear and deep to provide good perspective. The balance with the midrange is also well balanced.
Drum kicks have plenty of impact and weight, and the rumble is generally satisfying, although it may be a bit lacking.
The electric bass also sounds black, solid and expansive.
The bass is well drawn out and deep reaching, with a sense of heft that will satisfy bass lovers in its own way.
Mids
The midrange of the TANGZU Wan'er S.G is almost completely neutral. It has a nice balance of accurate texture and a slightly lower, warmer listening comfort, with the midrange sounding a bit more relaxed and rich.
Vocals sound a bit plump and slightly soft, with gentle consonants and a mild ear perkiness. The sharpness of the sibilants is not noticeable, and there is virtually no sting in the s or th consonants.
Most people will probably find the sound a little lacking in definition and edge, so we will hear a slightly rounded sound and a harmonic atmosphere with a slightly restrained sense of separation.
The energy in the highs is a bit weak, and the ultra-highs are rather closed, so the midrange will sound balanced with a slightly thicker feel.
Highs / Treble
High frequencies roll off very smoothly and reproduce a speaker-like forward localization well, but fall short in extension.
Instrumental sound coloration is not bad, but luminance is a bit low and may seem to lack detail and subtlety. Hi-hats and cymbal crashes could use more sparkle and finer grain, and strings and winds are not quite as extended as they could be.
Sound quality general comment
Original Sound Fidelity: A
Recommendation: A+
Personal preference: A
The TANGZU Wan'er S.G has an overall mild, smooth, comfortable listening sound. High frequencies are quite safe, making it a relatively desirable IEMs for those who are sensitive to high frequencies.
Most of the audio specs can be said to be above price, and there is no shortage of them to begin with.
Sound quality features
Pros
Excellent sound image consistency
Excellent texture
Good original fidelity
Comfortable to listen to
Warmth
Mild highs
Speaker-like forward localization
Natural overtone expression
Good focus in the midrange
Rich midrange
Low distortion
Cons
Low end could be a little deeper
Insufficient high frequency extension
Lacks a sense of detail
Tends to lack subtlety
General comment
The TANGZU Wan'er S.G IEMs have excellent audio specs and a rich, full sound that is pleasant to the ear. The build quality and package quality are also so substantial that it is hard to believe the low price, and will generally give you more satisfaction than the price you paid.
Purchase link