Disclaimer
This review is based on a sample provided by Linsoul to convey a sincere quality review to our readers.
No remuneration or compensation, such as a manuscript fee, has been received for publishing this, and it is an honest evaluation based on measurement data from personal testing and personal opinion.
Please read the privacy policy of this website.
Recommended for people like this
People who value sound balance
People who like studio-tuned sound
People who like

forward

localization sound
People who value listening comfort
People who want to hear natural overtones
People who value harmonics
People who are looking for good quality listening earphones
People who value cost performance
Overview of TANGZU x HBB Wu Heyday Edition
This review will give an overview of TANGZU x HBB Wu Heyday Edition. A complete review of this product can be found here.
audio-sound Score
Total Score: 9.4 / 10.0
Package: 9.0 / 10.0
Build quality: 8.5 / 10.0
Fitment: 8.5 / 10.0
High range: 9.0 / 10.0
Mid range: 10.5 / 10.0
Low range: 9.5 / 10.0
Less distortion: 8.5 / 10.0
Cost Performance Bonus: 11.0/10.0
Want to see the score ranking? Click here!
Basic Specifications
Frequency response: 20Hz to 20kHz
Impedance: 16Ω
Sensitivity: 100dB
Cable connector: 0.78mm 2pin
Features of TANGZU x HBB Wu Heyday Edition
Upgraded 14.5mm Planar driver
 tuned in collaboration with HawaiiBadBoy @badguygoodaudioreviews.
Ergonomic Shape made of Aluminum with 5-axis high precision CNC machine.
Upgraded 3-in-1 Detachable 4 Core Silver-plated Braided Cable
Premium faceplates engraved with traditional Chinese auspicious cloud pattern.
Includes 6 pairs of interchangable eartips and a premium carrying box
New Year, New Start. The newly released upgraded Wu HeyDay IEM from Tangzu Audio is a collaboration with trustworthy HBB (HawaiiBadBoy from "Bad Guy Good Audio Reviews").
With HBB's years of experience and large IEM frequency measurement database, Tangzu develops this new model that makes changes on bass and highs based on the sound signature of previous Wu Zetian earphone. HBB's tuning and optimization has brought great changes to the new one and we wish you enjoy the new start!
The Aluminum CNC faceplate is engraved with traditional Chinese auspicious cloud pattern that manages to be both flashy and classy.
The Aesthetics of Wu HeyDay IEM
As a brand deeply influenced by Chinese history, TANGZU's newly launched earphone Wu HeyDay still pays homage to the one and only Chinese female emperor. It is precision crafted with meticulous attention to every detail. To present the greatness of the dynasty, the new earphone adopts metal gray as the main colorway to represent the noble origins. 
Upgraded 14.5mm Planar Driver
To upgrade the competitiveness in the planar battlefield, this time TANGZU is bringing Wu HeyDay to the next level with upgraded planar driver that features OCC joint wire for the speaker.
The 14.5mm planar driver with optimized bass and high frequency, this new earphone is a new attempt of the brand to pursuing an overall musical but more neutral and balanced sound with more thick and spacious signature. Theoretically, this set of planar driver IEM has improved in many technicalities and resolution
5-Axis CNC Aluminum Case
One of the biggest improvement of the new model is the full Aluminum case, processed with 5-axis high precision CNC machine. Each material used for making this earphone is carefully selected and undergoes a rigorous testing process in order to ensure that the quality meets our expectations. The smooth shells easily fit into most average-sized ears and sit securely and tightly. As a result, it still remain comfortable over long listening sessions.
Upgraded 3-in-1 Detachable 4 Core Silver-plated Braided Cable
Despite other improvements, the bundled accessories has been fully elevated to provide HiFi-level performance. A 3-in-1 detachable silver-plated cable is included to accommodate wide range of devices while also ensure balanced sound performance. Either you want to experience next level sound quality with your private cable or simply like to change it, the Wu HeyDay provides convenience should your needs change later on.
Ergonomic Shape, Comfortable Fit
Fit is something to audiophiles. TANGZU has specifically designed the products to provide the perfect fit, outstanding comfort and a pleasant listening experience simultaneously. It's build based on large data of human ears via a precise calculation on the shell measurement to ensure to meet the sweet spot of fitting for the majorities. We believe the unique design will satisfy different tastes and preferences.
WHY IT HAS TO BE TANGZU' Wu HeyDay?
TANGZU, a brand inspired by the most prosperous traditional Chinese dynasty-Tang Dynasty, a golden age of Chinese arts and culture, has been keeping its roots by releasing three iconic models successively: Li Yuan, Li Shimin, Wu Zetian and the brand-new Wu HeyDay. TANGZU is a brand of broad vision and exquisite craft.
Empress Wu Zetian was the only female emperor of Imperial China. She reigned during the Tang Dynasty (618-907 CE) and was one of the most effective and controversial monarchs in China's history. By naming the new earphone this way, TANGZU intentionally brings unprecedented sound performance to the community with the 14.5mm planar driver and finely tuned three frequencies. We believe that Wu Zetian will surprisingly outperform its competitors.
Inside the Box
Wu HeyDay In-Ear Monitors
4 Core Silver-plated Cable With Modular System
3 Pairs of Silicone Ear-tips (balanced)
3 Pairs of silicone Ear-tips (bass)
1 Pair of Foam Ear-tips
Earphone case
package
Packaging meets price range standards. It is made of paper and is easy to dispose of.
It is a minor detail that the Foam section of the included earpieces did not contain foam ear tips, but silicone earpieces.
Package contents
TANGZU x HBB Wu Heyday Edition
Eartips
manuals
Carrying Case
Build quality
Build quality meets the price standard. It is beautiful enough, but the design is likely to divide tastes slightly.
Fit
The fit is good.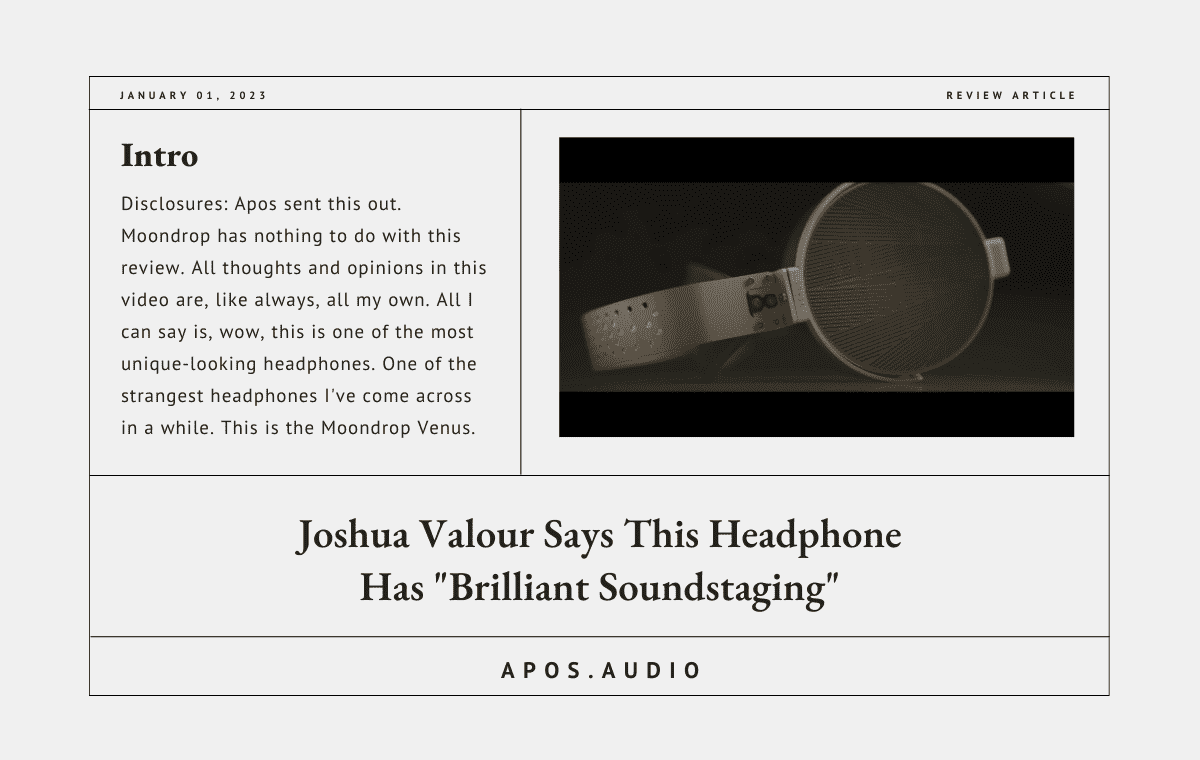 Sound quality
REW Frequency Response
audio status
Sound quality description
In this review, I use the standard eartips size L and drive it with the FiiO M15.
TANGZU x HBB WU Heyday Edition has a near neutral sound signature.
Please see here for detailed reviews on sound quality.
Lows / Bass
The low frequencies in the TANGZU Wu Heyday Edition are relatively linear and deep; Zetian Wu had a fairly tight, slim low frequency range that extended deep and smoothly, while Wu Heyday is thicker and has a more perceptible sense of power. Depth, however, is restrained.
Bass drum kicks sound relatively impactful and powerful. The electric bass is black enough, but lacks a bit in spaciousness.
The bass is well balanced with the midrange in terms of presence, but the Zetian Wu was rather superior. It depends on your preference, but if you are looking for more power, the Wu Heyday would be better, and if you are looking for a sense of perspective, the Zetian Wu would be better.
Mids
The midrange of the TANGZU Wu Heyday Edition is almost perfectly neutral, and the texture is very accurate.
The Zetian Wu tended to have more distortion in the upper midrange, and the Wu Heyday Edition is no different. In this respect, it is inferior in transparency to its rivals Moondrop Stellaris and LETSHUOER S12, but this has not changed since Zetian Wu.
The Wu Heyday Edition is a more refined midrange from the originally well-balanced Zetian Wu, almost completely neutral and with improved localization, so it can be said to be a superior counterpart to the Zetian Wu, at least with respect to the midrange.
However, the structure of the high frequency range has been changed, resulting in a cohesive sound field with much less left-right room; the sound field of the Wu Heyday Edition has a strong sense of forward localization, and if you are expecting the open sound field of the Zetian Wu, you may be disappointed, as it is not quite what you expect.
Especially in the case of Wu Heyday, the transparency and resolution of the midrange are not so good, and combined with the many incidental sounds and the reduced airiness in the ultra-high range, the density and richness of the midrange may be at a slightly excessive level.
Personally, I preferred Zetian Wu's midrange because it was more immersive.
Highs / Treble
The difference between the Wu Heyday and the Zetian Wu is quite noticeable in the high frequencies. One of the most attractive features of the Zetian Wu was the subtle sound produced by the high frequency extension, but now that it has been reduced to the level of an ordinary single dynamic driver, the advantage of using a planar driver is almost gone.
I personally find this adjustment quite questionable. If the midrange quality is high, then suppressing the highs and focusing on the mids is a decent tuning option. However, Zetian Wu is an IEMs that had an advantage in range, and as I have mentioned, the quality of the midrange is inferior to its rivals in terms of both resolution and transparency. Since the brand has failed to improve the quality of the midrange, it should have shifted to an adjustment that makes more use of range in terms of sound balance. Like the KZ PR1 HiFi for example (I don't know if KZ intentionally tuned it).
That is why the high frequencies of the original Zetian Wu are superior to those of the Wu Heyday Edition.
Sound quality general comment
Original Sound Fidelity: A
Recommendation: A+
Personal preference: A
The TANGZU × HBB Wu Heyday Edition shows improvements in texture and localization, and can be evaluated as a certain evolution in terms of sound balance. However, the direction of the tuning has worked to kill the Zetian Wu's unique characteristics, and the open soundstage created by the excellent range that was the greatest appeal of the Zetian Wu has been lost.
I prefer Zetian Wu.
Sound quality features
Pros
Good original sound fidelity
Accurate texture
Good localization
High resolution
Consistent phase characteristics
Excellent damping
Natural overtones
Comfortable to listen to
Harmonically rich midrange
Excellent sound image consistency
Rich and dense midrange
Front positioning
Cons
Lacks transparency in the midrange
Lacks in low-frequency depth
Slightly cramped midrange
Inferior range to original Zetian Wu
General comment
The TANGZU x HBB Wu Heyday Edition has improved texture and localization from the original Zetian Wu, resulting in a sound that brings a more intense musical experience. The focus on the midrange has been increased, so if you were dissatisfied with Zatian Wu's perhaps slightly thinner sounding midrange, I recommend these, but if you prefer Zetian Wu's more open sound and are looking for an upgraded version, unfortunately, the Wu Heyday is not such an IEMs.
Purchase link