Disclaimer
This review is based on a sample provided by SoundPEATS to convey a sincere quality review to our readers.
No remuneration or compensation, such as a manuscript fee, has been received for publishing this, and it is an honest evaluation based on measurement data from personal testing and personal opinion.
Please read the privacy policy of this website.
Recommended for people like this
People who like neutral sound
People who want to hear low frequencies in detail
People who value functionality
People who value communication quality
Overview of SOUNDPEATS Capsule 3 Pro
This review will give an overview of SOUNDPEATS Capsule 3 Pro. A complete review of this product can be found here.
audio-sound Score
Total Score: 8.4 / 10.0
Package: 8.0 / 10.0
Build quality: 8.5 / 10.0
Fit: 8.5 / 10.0
High range: 8.5 / 10.0
Mid range: 9.5 / 10.0
Low range: 9.5 / 10.0
Less distortion: 8.0 / 10.0
Communication quality: 9.5 / 10.0
Active noise canceling: 6.0/10.0
Want to see the score ranking? Click here!
Basic Specifications
Continuous / maximum playback time: 8h / 52h
Waterproof performance: IPX4
Supported codecs: LDAC / AAC / SBC
Features of SOUNDPEATS Capsule 3 Pro
Capsule3 Pro is a true wireless earphone that supports LDAC, a certified high-resolution audio wireless codec. LDAC can handle up to three times(*) the amount of information compared to existing technology (SBC), allowing you to enjoy music with a wide sound field, rich information, and detailed expression that only high-resolution/lossless music can provide, making the most of the performance and features of the "SOUNDPEATS Capsule3 Pro". Comparison with Bluetooth A2DP SBC (at 328kbps, 44.1kHz).
Up to 52 hours of playback, enjoyment is not limited to a single day: We have adopted a design that thoroughly reduces power consumption when the earphones are in operation. Despite their compact size that fits in the palm of your hand, the earphones provide up to 8 hours of music playback when fully charged, and up to 52 hours when used with the included charging case. There is no need to worry about running out of charge even when listening for long periods of time. It is also ideal for use when traveling or on business trips that involve long hours of travel. (*Playback time is for music playback and may vary depending on the volume, content of playback, and usage environment.)
Noise reduction effect of up to 43dB, firmly cutting out ambient noise: A hybrid noise-canceling system with two microphones on each side for sound collection has been adopted. The noise reduction effect of up to 43 dB in the audible range has been achieved. Wind noise is also significantly reduced by optimizing the position of the microphones. Compared to conventional feed-forward microphones alone, the new earphones have a higher noise suppression effect, allowing users to enjoy the sensation of listening to music in silence, even in noisy places such as airplane cabins and crowded places. The earphones are also equipped with an external sound capture mode that allows you to take in outside sounds such as conversations and announcements in public facilities while wearing the earphones.
12mm bio-cellulose dynamic driver: Aiming for both noise cancellation and high sound quality, the SOUNDPEATS' exclusively designed 12mm driver allows you to enjoy low frequency with clear contours. By employing a bio-cellulose diaphragm, a plant-derived fiber originally developed by SOUNDPEATS, users can feel the detailed sounds and resonances deep within the music with expansive and natural sound quality. Furthermore, when combined with an LDAC-compatible smartphone, the new device covers a wide playback bandwidth of up to 20 Hz to 40 kHz (20 Hz to 20 kHz for conventional codecs), enabling more natural and original sound reproduction.
Compatible with the dedicated SOUNDPEATS app, which displays the status of the earphones and allows users to change settings to further personalize the high sound quality. The app is equipped with a 10-band EQ function, and by tweaking the sound waveform and selecting preset sound modes, you can easily set the settings to match the field of the music or the listening environment. Customizing the earphones from the app makes using the "Capsule3 Pro" even more convenient.
package
The package meets the price level.
Package contents
There is no shortage of accessories. The package contains the following:
SOUNDPEATS Capsule 3 Pro
Charging case
Eartips
USB Type-C cable
Manual
Build quality
Build quality meets price standard.
Fit
The fit is good.
Connection quality
I tested it by connecting it to a Cayin N6II/E02 with LDAC.
I don't know because I haven't been in crowds, but it is stable in the home. Distance tolerance is excellent, and the connection is seamless and intact even at a distance of about 5 meters. Communication was uninterrupted and music could be heard consistently, even across obstructions.
There may be a small amount of background noise, but most people probably won't notice it.
Interface/operation
The operating interface is a touch type.
| | |
| --- | --- |
| Power ON | Open the charging case lid |
| Power OFF | Store the earphones in the charging case and close the lid |
| Pairing | Automatic pairing mode if no connection is available when power is turned on |
| Song playback | Tap the multi-function button twice |
| Stop playback | Tap the multifunction button twice |
| Forward song | Press and hold the right multifunction button for 1.5 seconds |
| Volume + | Tap the right multifunction button once |
| Volume - | Tap the left multifunction button once |
| Answer call | Tap the multi-function button twice |
| End call | Tap the multi-function button twice |
| Activate voice assistant | Tap the right multifunction button three times |
| Switch game mode | Tap the left multifunction button three times |
| Switch between ANC and Hear-Through | Press and hold the left multifunction button for 1.5 seconds |
Active noise canceling performance
The SOUNDPEATS Capsule 3 Pro's ANC performance is mediocre for its price range. However, it is quite effective at suppressing human voices and other sounds, as it reduces midrange frequencies considerably.
Compatible Apps
The SoundPEATS app is supported.
What the app allows you to do:
Customize sound quality
Firmware updates
Factory reset
Check device information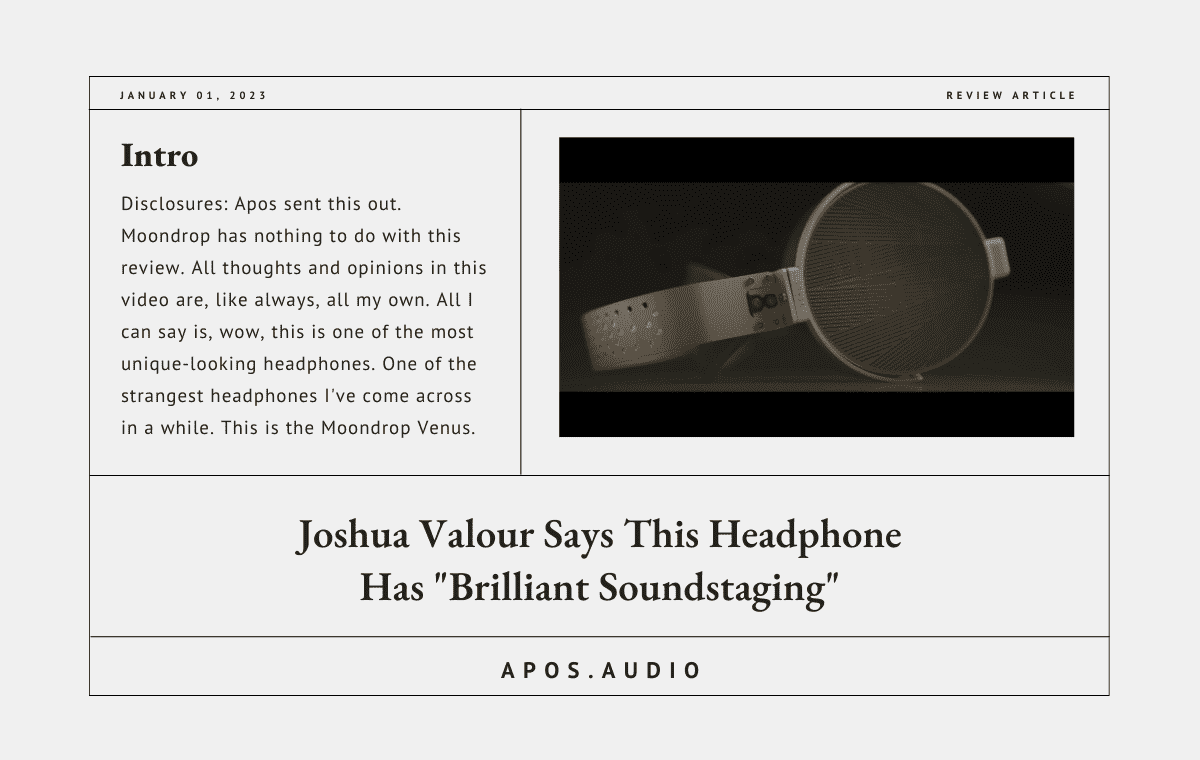 Sound quality
REW Frequency Response
audio status
Sound quality description
The following review was tested on a FiiO M15 with an LDAC connection.
The SOUNDPEATS Capsule 3 Pro has an almost completely neutral sound balance.
Please see here for detailed reviews on sound quality.
Lows / Bass
The low frequencies of the SoundPEATS Capsule 3 Pro extend relatively deep.
Bass drum kicks are weighty enough, impactful, but a bit loose expansive. Rumbles are a bit weak and somewhat lacking in rawness.
The electric bass is also sufficiently black and expansive.
Low frequencies are at a level that will satisfy low-frequency enthusiasts quite well, and the balance with the midrange is well thought out, but not at a level that will satisfy heavy bass enthusiasts.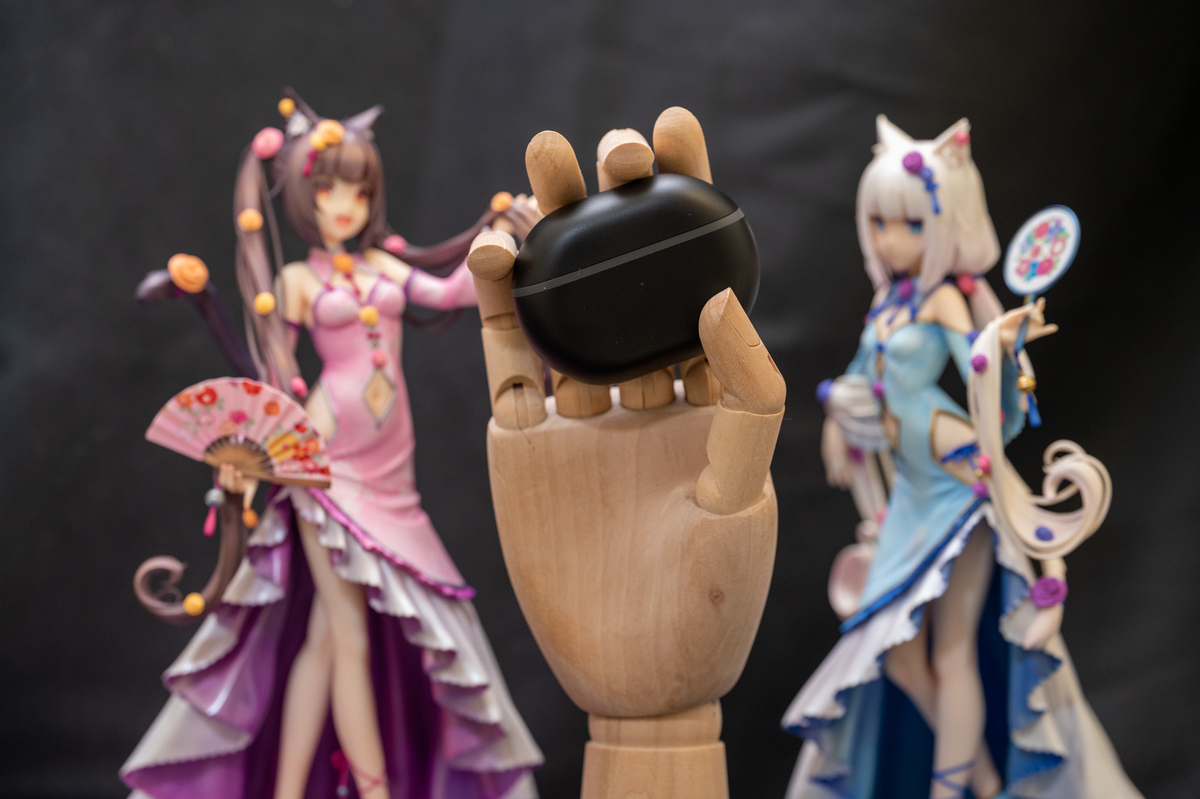 Mids
The midrange of the Capsule 3 Pro is nearly completely neutral and quite accurate in both texture and localization.
Distortion is kept fairly low and transparent, and instruments and vocals sound quite natural and atmospheric. There is no lack of sense of construction.
However, the sound image is a bit shaky due to a lack of linearity, and the low resolution does not provide a good sense of perspective. The warmth tends to be a bit fuzzy, as was the case with the Mini Pro, but the challenge for SoundPEATS would be to improve the linearity in the midrange.
If you want to hear a clean midrange, we recommend the EarFun Air Pro 2 or the JVC HA-AE5T.
Highs / Treble
High frequencies are significantly lacking in extension, but are nearly neutral, with ample definition and good detail reproduction.
Instrumental overtones are very naturally connected and have excellent consistency. Instrumental contours are very naturally well defined, localization is clear, and there is no lack of definition.
However, due to extremely low extension in the high frequencies, sound extension is poor and there is a strong sense of ceiling. Also, when ANC is turned on, high-frequency resolution deteriorates significantly (Sound balance remains virtually unchanged).
Sound quality general comment
Original sound fidelity: A-
Recommendation: B+
Personal preference: B+
The SoundPEATS Capsule 3 Pro has the best sound balance of all SoundPEATS products, which not only shows SoundPEATS' improved tuning technology, but also shows that they were probably confident enough in their tuning of this model. I was also really excited when I measured the frequency response, but unfortunately the resolution is too low to take advantage of its great sound balance. Also, the high-frequency extension is clearly too lacking.
Sound quality features
Pros
Good sound balance
Good original sound fidelity
Accurate texture
Excellent localization
Good listening comfort
Good focus on midrange
Good definition
Massive
Cons
Inferior in high frequency extension
Low resolution
Lacks a sense of depth and tends to sound flat (due to low resolution)
General comment
SoundPEATS Capsule 3 Pro is SoundPEATS' most ambitious product, combining great localization and texture and supporting the high-quality sound codec LDAC. But its sound is low-resolution and will not be able to take advantage of the excellent sound balance and high-quality codec. However, if you turn on ANC, it becomes quite an excellent low-frequency buds.
Purchase Link
SOUNDPEATS Capsule 3 Pro