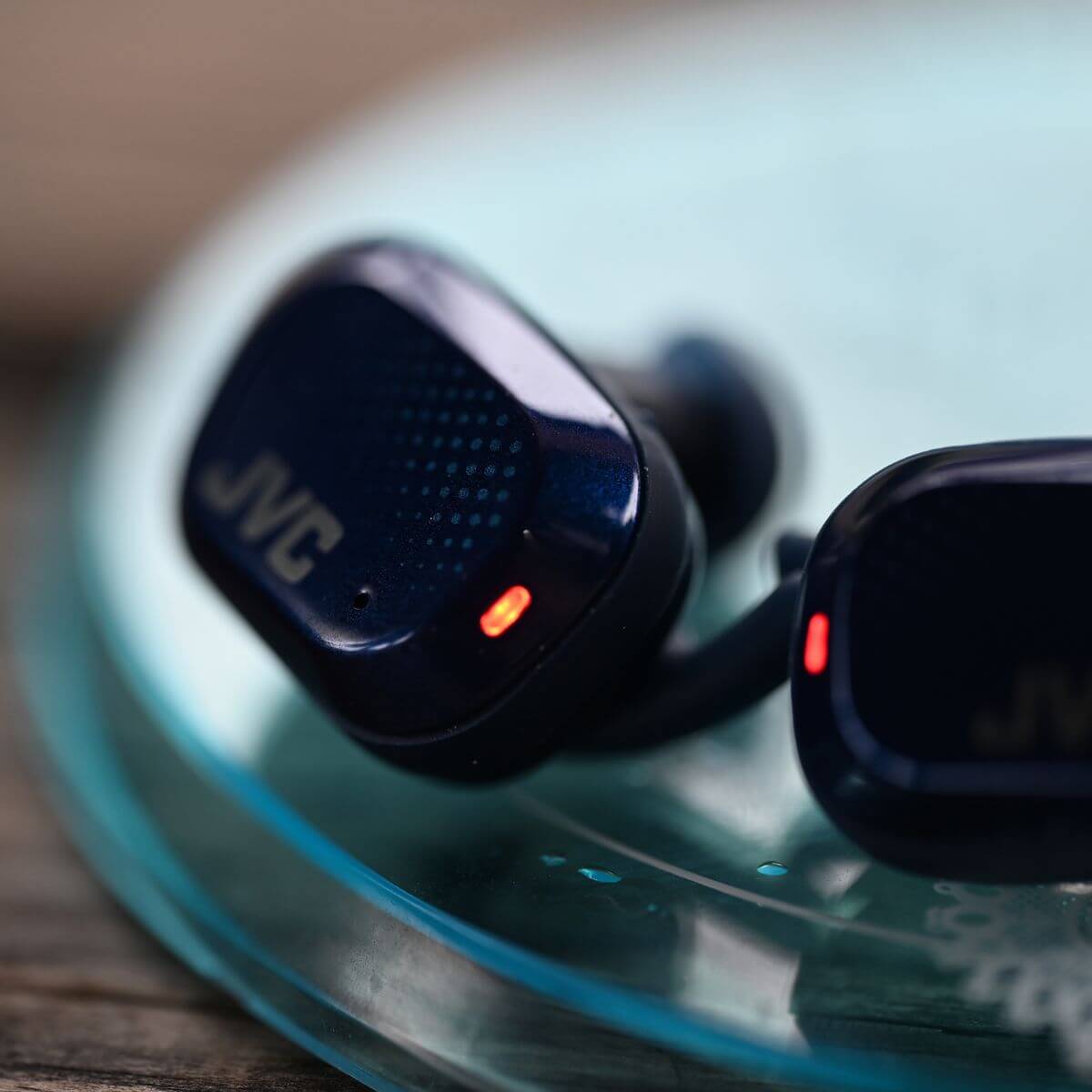 Disclaimer
This review is written based on a "private purchase" or "product rented for a price".
No remuneration or compensation, such as a manuscript fee, has been received for publishing this, and it is an honest evaluation based on measurement data from personal testing and personal opinion.
Please read the privacy policy of this website.
Recommended for people like this
People who focus on balance
People who care about the texture of the mid-range
People who are particular about the low frequency range
People who want to hear piano melodies with a sense of transparency that shimmers and strikes beautifully and quietly seeps into the afterglow.
Classical/JAZZ fans
Rock/EDM/POP fans
People who do not like piercing sound
People who value quality, support, and peace of mind
Overview of JVC HA-AE5T
This review will give an overview of JVC HA-AE5T. A complete review of this product can be found here.
audio-sound Score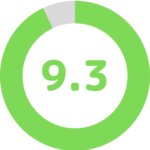 Total Score: 9.3 / 10.0
Package: 8.0 / 10.0
Build quality: 8.0 / 10.0
Fit: 9.5 / 10.0
High range: 9.5 / 10.0
Mid range: 10.5 / 10.0
Low range: 9.5 / 10.0
Less distortion: 8.5 / 10.0
Communication quality: 8.0 / 10.0
Cost performance bonus: 12.5 / 10.0
Want to see the score ranking? Click here!
Basic Specifications
Continuous / maximum playback time: 9h / 27h
Waterproof performance: IP55
Supported codecs: aptX / AAC / SBC
Compact design to minimize stress from wind noise
Aero Slim Design" is a slim, compact design that minimizes protrusion from the ear, reducing stress from air resistance and wind noise, making it easier to concentrate on your run. The shape of the earbuds and ear supports provide a stable fit that prevents dislodging. In addition, the earbuds are surrounded by a rubber-like material to prevent slipping and falling when putting on and taking off the earbuds.
Stress-free earpieces for gentle wearing comfort
Stress-free earpieces are used for both standard and low noise earpieces to provide a gentle wearing comfort. The stress-free earpieces reduce landing noise and wind noise, so you can enjoy listening with a comfortable fit and less fatigue even when running for long periods of time.
Includes low-sound-insulating earpieces for easy hearing of surrounding sounds
In addition to the standard earpieces with excellent sound insulation, low-sound-insulating earpieces are also included (three sizes each) to ensure safety when used outdoors and to make it easier to hear sounds around you. The earpieces are also convenient for teleworking at home and for remote conference calls, making it easy to hear chimes and incoming phone calls.
Stable wireless connection
Supports Qualcomm TrueWireless Stereo Plus, which provides low latency and high resistance to sound loss through independent left/right transmission. In addition, it supports the Bluetooth🄬 standard Power Class 1 and uses a high-performance LDS antenna for stable wireless connectivity.
Light Touch Controls for Secure Operation
The touch control with feedback sound allows for light touch operation and reduces stress caused by misalignment of the earphones during operation. Volume control, playback/pause, song forward/backward, power on/off, Bluetooth® pairing, and other operations can be performed. It also supports activation of a smartphone's voice assistant function.
Waterproof/Dustproof IP55
The waterproof and dustproof specifications are resistant to rain, sweat, and dust, allowing for safe use when running outdoors.
Touch & Talk for conversation while wearing earphones
When you need to talk while training or taking a break, the Touch & Talk function allows you to lower the volume with a single touch while the microphone brings in outside sounds to facilitate conversation.
Long battery life of up to 27 hours of playback
The earbuds provide up to 9 hours of continuous playback and up to 27 hours*3 of playback when fully charged in the charging case. 10 minutes of charging enables up to 1 hour of playback.
Supports high-quality sound codecs AAC and Qualcomm® aptX™ audio
High-quality sound & bass boost mode
High-quality drivers with high magnetic force neodymium magnets and bass boost mode for clear and powerful sound
package
The JVC HA-AE5T package meets the price standard.
Package contents
There is no shortage of accessories. The package contains the following:
JVC HA-AE5T
Charging case
USB Micro-B cable
Eartips (3 sizes ×2)
Manual
Build quality
The build quality of the JVC HA-AE5T meets the price standard. The earphone body is rather cool, although it looks a bit like a plastic model.
Fit
The fit is good. The ear fins hold it in place.
Connection quality
I tested it by connecting it to a Cayin N6II/E02 with aptX.
I don't know, I haven't been in crowded places, but it is stable in my home. Distance tolerance is excellent, and the connection is seamless and intact even at a distance of about 5 meters. The connection was uninterrupted, although it was difficult to listen to the sound consistently because of noticeable sound skips across the shielding.
There may be a small amount of white noise, but most people probably won't notice it.
Interface/operation
| | |
| --- | --- |
| Power ON | Open the lid of the charging case and take out the earphones |
| Power OFF | Store the earphones in the charging case |
| Pairing | After turning on the power, if there is no connection destination, pairing mode is automatically activated |
| Play/Stop | Tap the left multifunction button once |
| Song forward | Press and hold the right multifunction button for 1 second |
| Song back | Press and hold the left multifunction button for 1 second |
| Answer a call | Tap the multi-function button once |
| End call | Tap the multi-function button once |
| Switch to transparent mode | Tap right multifunction button once |
| Switch to Bass Boost mode | Tap the right multifunction button three times |
Sound quality
REW Frequency Response
Sound quality description
The JVC HA-AE5T has a very balanced sound signature, offering a flat sound with high original fidelity and a near neutral sound for everyone. The range is also excellent, with a balanced sound from low to ultra-high frequencies, as well as a BASS boost mode for enhanced low-frequency listening.
The low-frequency adjustment range of the BASS boost mode is also very reasonable, so there is no "low-frequency bloating" as soon as the BASS boost mode is selected. Not only is the sound balance excellent, but the overall tuning is also very good.
The following review was tested on a FiiO M15 with an aptX connection without BASS boost mode.
Please see here for detailed reviews on sound quality.
Sound quality general comment
Original sound fidelity: S-
Recommendation: S+
Personal preference: S+
The JVC HA-AE5T is a fully wireless earphone that expresses the true essence of sound production from a talented Japanese audio brand. It is a very good gem, covering a very transparent midrange, deep lows, and almost the entire range of high frequencies necessary for listening to music.
It is slightly intentionally suppressed where it is needed for critical listening, but it is so much better to mix and master with it than to use poor monitor headphones. The sound is even acceptable in a professional setting.
Sound quality features
Pros
Natural texture
Heavy Bass
Deep low frequency range
Excellent and transparent midrange
Proper focus on midrange
Lustrous
Tireless sound
Good wearing comfort
High level of quality control
Cons
Subdued sounding high frequency
USB Micro-B
General comment
The JVC HA-AE5T is the best entry-level true wireless earbuds that my beloved brand has produced to date. It is an excellent earphone that truly demonstrates the high quality that Japanese audio brands are still achieving today.
Purchase Link