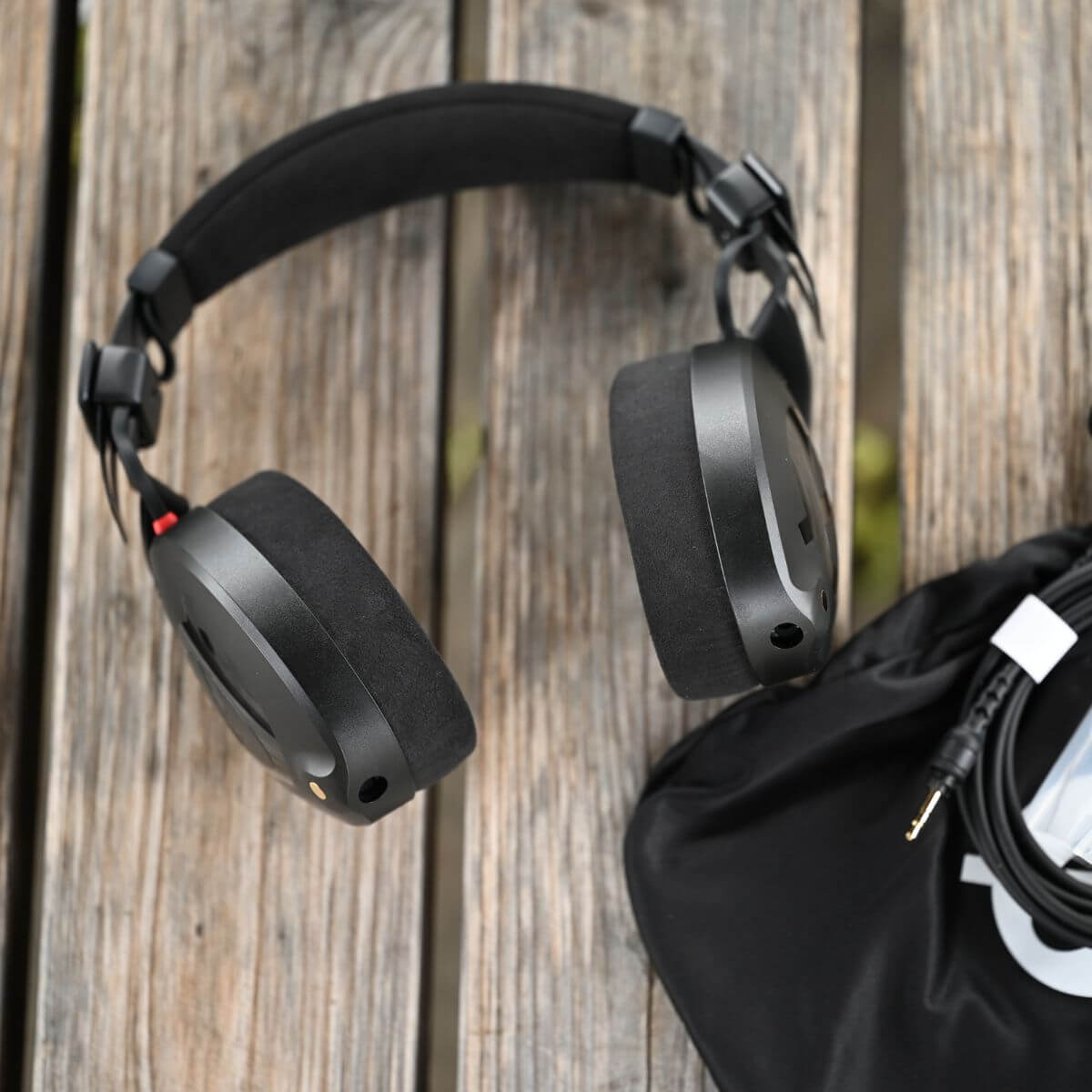 Disclaimer
This review is written based on a "private purchase" or "product rented for a price".
No remuneration or compensation, such as a manuscript fee, has been received for publishing this, and it is an honest evaluation based on measurement data from personal testing and personal opinion.
Please read the privacy policy of this website.
Recommended for people like this
People who want comfortable listening headphones that do not tire after long periods of listening
People who want to listen to music with speaker-like localization
Overview of RODE NTH-100
This review will give an overview of RODE NTH-100. A complete review of this product can be found here.
audio-sound Score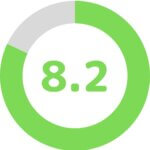 Total Score: 8.2 / 10.0
Package: 8.0 / 10.0
Build quality: 9.0 / 10.0
Fitment: 9.0 / 10.0
High range: 8.5 / 10.0
Mid range: 8.0 / 10.0
Low range: 7.5 / 10.0
Less distortion: 7.5 / 10.0
Want to see the score ranking? Click here!
Basic Specifications
Frequency response: 5Hz to 35kHz
Impedance: 32Ω
Sensitivity: 110dB/mW
package
Package meets price standard. Since this is a professional product, the packaging is simple.
Package contents
RODE NTH-100
3.5mm to 6.35mm adapter
Carrying case
Color Rings
Manual
Build quality
Build quality meets the price standard. For example, they are much more refined than SHURE monitor headphones, which all have a cheap appearance.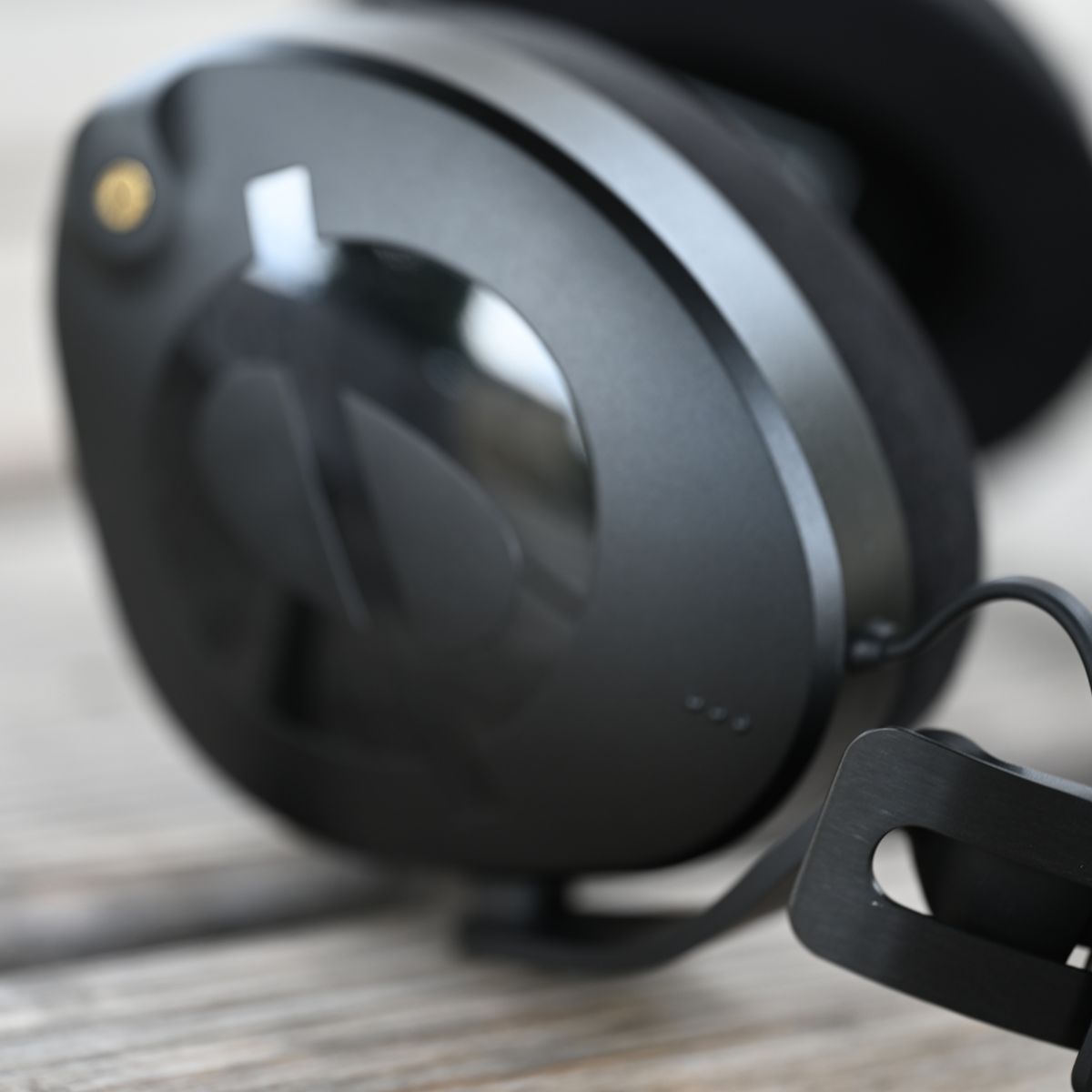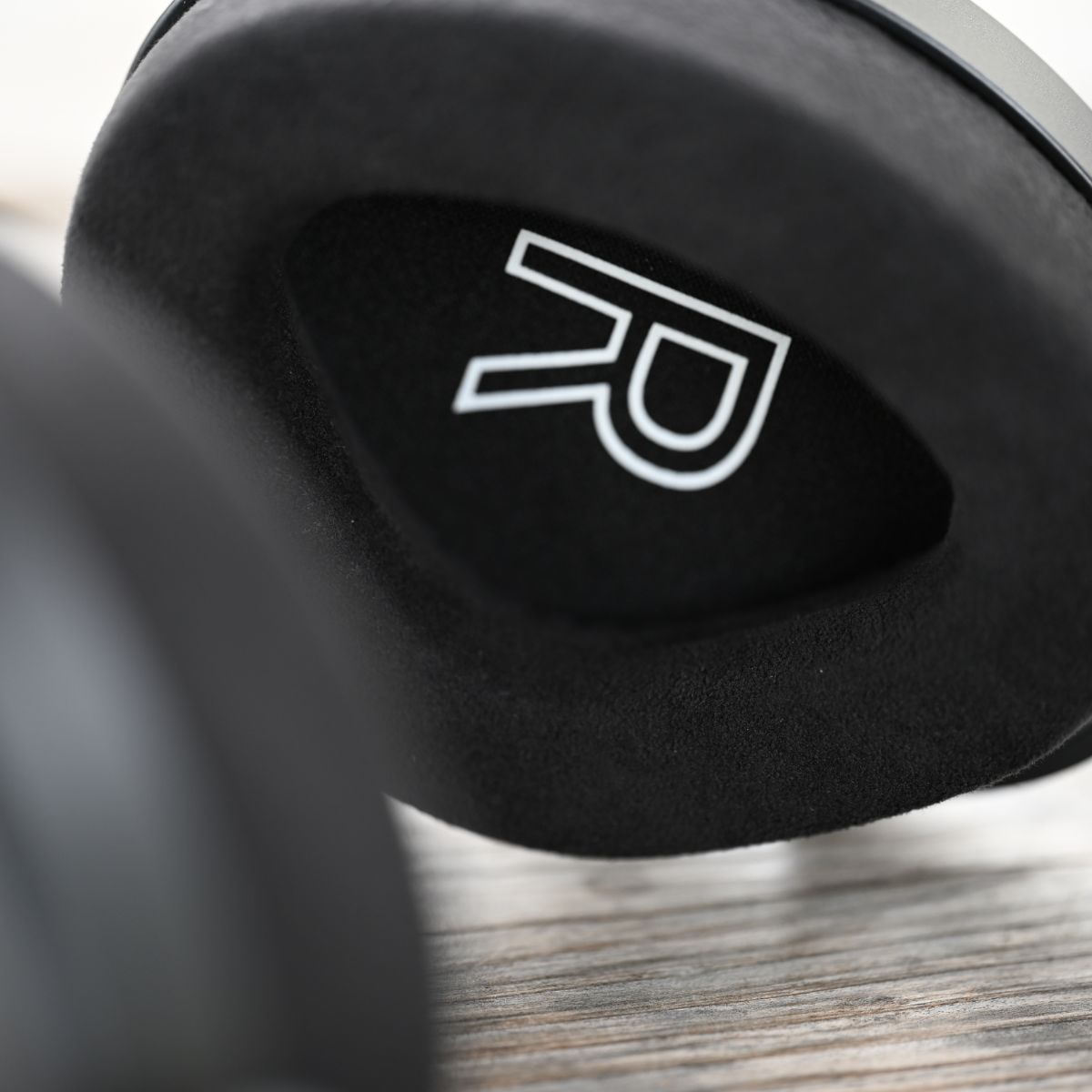 Fit
The fit of the Alcantara is exceptional. It is also nice to be able to fix the headband length with a locking mechanism.
Sound quality
The following review was tested with a FiiO M15.
The RODE NTH-100 has a sound signature that makes it sound like a Harman Target Curve OE, but closer to the midrange.
Please see here for detailed reviews on sound quality.
Sound quality general comment
Original Sound Fidelity: A+
Recommendation: B
Personal preference: B
If you are thinking of buying these as monitor headphones, I would not recommend them.
If you plan to use it for low-frequency monitoring, the NTH-100 is not suitable at all. If you choose headphones, choose another monitor headphone, such as the TASCAM TH-06 or the YAMAHA HPH-MT8. The best choice, however, is to use earphones. In principle, earphones can reproduce low frequencies more accurately and more deeply.
The NTH-100 seems to emphasize listening comfort in the midrange, but neither texture expression nor localization is good, and the overall sound sounds forward and round. The sense of range is not good, and the sound tends to sound stuck together and dense with poor separation.
It can be said that the high frequency range is not bad in extension and the sense of clarity is relatively good. However, it is not sensitive enough to be used for critical monitoring. If you are willing to pay for this, there are plenty of monitor headphones with excellent high frequency adjustment, such as the SONY MDR-7506 or CLASSIC PRO CPH7000. If you value capturing every single note for mixing and mastering, this is not a candidate.
Sound quality features
Pros
Excellent original sound fidelity
Proper focus on the midrange
No fatigue after long periods of listening (due to low resolution)
Sense of forward localization.
Cons
Not good range feel
Lacks low-frequency depth
Lacks resolution
Lacks subtlety
Lacks clarity
Not suitable for monitoring
Not for mixing
Not for mastering
Poor localization
General comment
History has proven that good microphone manufacturers have also been good monitor headphone manufacturers, as exemplified by SHURE, AKG, SENNHEISER, Audio-Technica, and SONY. However, there are always exceptions.
My expectations for RØDE's first monitor headphones, already well-known as a great microphone manufacturer, were dashed when I opened the box and put them on. These headphones are truly history changing. The conventional wisdom, "You can't go wrong with monitor headphones from a great microphone manufacturer," has now been shattered.
If you like a sleepy sound that feels good and does not tire you out after a long time of listening, I would recommend these headphones, but that is not the sound you need for mixing and mastering.
Purchase link