Disclaimer
This review is written based on a "private purchase" or "product rented for a price".
No remuneration or compensation, such as a manuscript fee, has been received for publishing this, and it is an honest evaluation based on measurement data from personal testing and personal opinion.
Please read the privacy policy of this website.
Recommended for people like this
People who want to start DTM
People on a tight budget but want studio-grade high-quality monitor headphones
Mixing Engineers
Recording Engineer
People who like studio tuning
Detail-oriented people
Overview of Classic Pro CPH7000
This review will give an overview of Classic Pro CPH7000. A complete review of this product can be found here.
audio-sound Score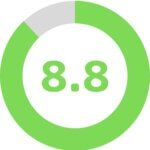 Total Score: 8.8 / 10.0
Package: 7.5 / 10.0
Build quality: 8.5 / 10.0
Fitment: 8.5 / 10.0
High range: 9.5 / 10.0
Mid range: 9.0 / 10.0
Low range: 7.0 / 10.0
Less distortion: 8.0 / 10.0
Want to see the score ranking? Click here!
Basic Specifications
Frequency response: 10Hz to 30kHz
Impedance: 64Ω
Sensitivity: 108dB/mW
Features of Classic Pro CPH7000
Monitor headphones completed with feedback from sound engineers and musicians. In addition to sound quality, the large ear pads provide a comfortable fit. The headphone part can be flipped 180 degrees, designed for use in the field. The plug part is a screw-in type that prevents it from falling out, with a conversion adapter to a standard phone plug also included.
Ear pads that do not cause fatigue even when worn for long periods of time.
Headband for a comfortable fit.
High-quality diaphragm with no compromise for high sound quality.
Stereo mini plug. Phone plug conversion adapter included as standard equipment.
Single-sided cable for ease of use.
package
The packaging is simple for a commercial product. It is made of paper, eco-friendly, and easy to dispose of.
Package contents
There is no shortage of accessories. The package includes the following:
Classic Pro CPH7000
3.5mm to 6.35mm adapter
Build quality
Build quality is above price standard. They are lightweight, the ear muffs are comfortable, and the ear cups are flexible enough to allow for single ear monitoring.

However, they are not foldable. Also, some of the cable is exposed through the headband, which is a concern.
Fit
The earmuffs are reasonably thick and quite comfortable to wear.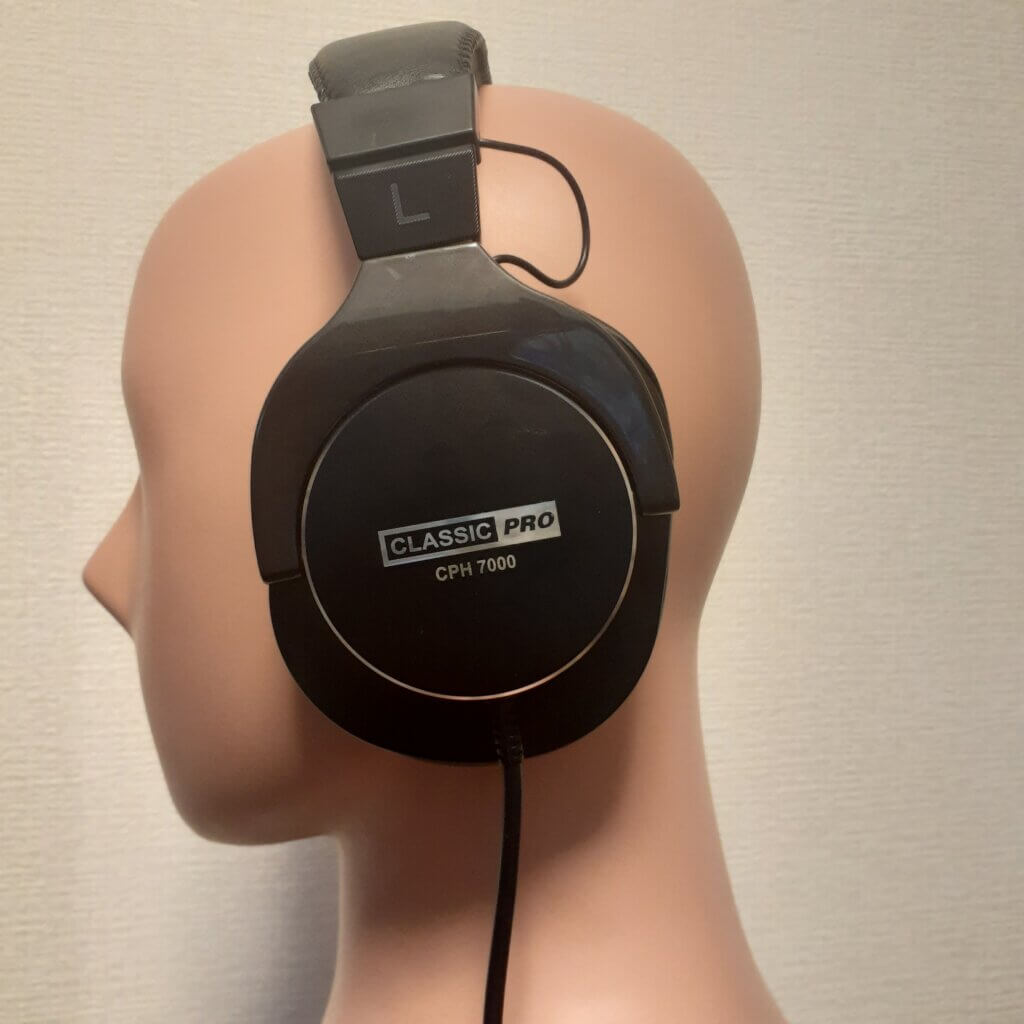 Sound quality
The CPH7000 is an excellent monitor headphone that is tuned fairly faithfully to the Harman Target OE with the exception of the lower midrange to low frequencies, reproducing the sound of monitor speakers almost perfectly. They are bright-neutral and reproduce musical detail well, making them excellent for mixing, recording, and DTM.
The following review was tested with a FiiO M15.
Please see here for detailed reviews on sound quality.
Sound quality general comment
Original Sound Fidelity: A+
Recommendation: S+
Personal preference: A+
If you want low-cost studio monitors that can stand up to serious recording and DTM, the Classic Pro CPH7000 is one of the first headphones you should consider. In terms of sound, the CPH7000 has the potential to compete with many excellent monitor headphones priced at $100 or more, and for listeners who value the Harman sound in particular, it is even more appealing because it is as close as you can get to it with just a little tweaking with the EQ.
These monitor headphones are ideal for beginners and can be used for a long time, and can be recommended without question. These are excellent studio monitor headphones that can be proudly said to have been made by Soundhouse, a company that has long supported the studio and event scene in Japan.
Sound quality features
Pros
High resolution
High quality details
Subtlety
Sound image based on excellent speaker localization
Detailed and beautiful vocals
Sufficient airiness
Shiny guitars and snares
Cons
Too less low frequency
Lack of warmth, aggressive sound
Vocals tend to sound shouty
Prone to sounding dry
Prone to sounding metallic
Tends to have a slightly stronger grinding sound
Easy to get tired of listening
General comment
After years of supporting the Japanese music scene, Soundhouse has created one of the best monitor headphones made in Japan, the CLASSIC PRO CPH7000. The CPH7000 is the ideal model to help DTM beginners manage their initial investment. You can spend your money on other equipment. Equipment for less than $50 that can be used by beginners until they become professionals is rare, but the CPH7000 is one of the few such equipment.
Purchase link
CLASSIC PRO CPH7000
¥3,980JPY

amazon.co.jp