Disclaimer
This review is written based on a "private purchase" or "product rented for a price".
No remuneration or compensation, such as a manuscript fee, has been received for publishing this, and it is an honest evaluation based on measurement data from personal testing and personal opinion.
Please read the privacy policy of this website.
Recommended for people like this
People who like bright sounds
People who want to hear vocals in detail
People who value resolution
audio-sound Score
Total Score: 8.6 / 10.0
Package: 8.0 / 10.0
Build quality: 8.5 / 10.0
Fitment: 8.5 / 10.0
High range: 8.5 / 10.0
Mid range: 8.5 / 10.0
Low range: 8.0 / 10.0
Less distortion: 8.0 / 10.0
Cost performance bonus: 11.0/10.0
Want to see the score ranking? Click here!
Overview of audio-technica ATH-M20x
This review will give an overview of audio-technica ATH-M20x. A complete review of this product can be found here.
Basic Specifications
Frequency range: 15Hz-20000Hz
Impedance: 47Ω
Sensitivity: 96dB
Features
Entry-level model of high-quality sound studio monitor headphones with flat characteristics and wide bandwidth reproduction.
Newly developed φ40mm CCAW voice coil driver with high magnetic force achieves high sound quality that can withstand professional use.
Oval-shaped earcups for improved sound insulation and comfortable monitoring even after long hours of use.
Newly adopted earpad material for superior durability.
Easy-to-handle single-sided cord that does not tangle easily.
Ideal for studio recording and mixing.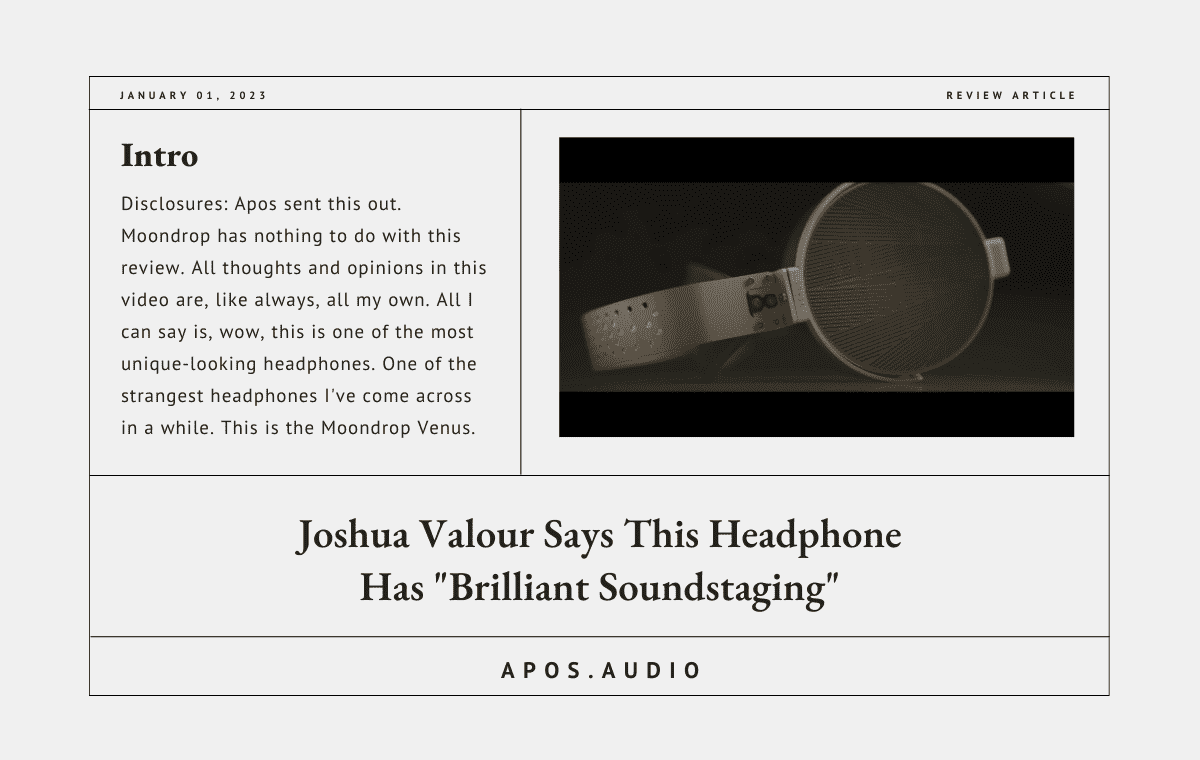 Package
The packaging meets the price standard.
Package contents
audio-technica ATH-M20x
3.5mm to 6.35mm adapter
Manual

Build Quality
Build quality meets the price level.
Fit
The fit is good.

Sound quality
audio status
Sound quality description
The following review was tested with a FiiO M15.
The audio-technica ATH-M20x has a sound signature of a full midrange.
Please see here for detailed reviews on sound quality.
Lows / Bass
The audio-technica ATH-M20x's low frequencies are emphasized a bit deeper, but do not extend very far.
Bass drums are not bad in terms of thickness and weight, but lack depth and have a weak rumble.
The electric bass lacks a bit of blackness and is not badly tightened, but it sounds a bit bright and with a warm edge.
Overall, the bass is adjusted to a presence that does not interfere with the midrange, which is not bad if you like a balance closer to flat speakers, but not enough for bass lovers.
Mids
The audio-technica ATH-M20x's midrange is quite forward in the center, and the whole thing leans forward. It sounds very bright, but the texture is not very accurate.
The ATH-M20x's midrange has a weak edge and lacks crunch, so the reproduction of the sense of construction is poor and a bit short for use as monitor headphones. In particular, the sense of contour is quite suppressed and rounded, so the sense of separation is not good. This makes the midrange feel a little cloudy.
However, the resolution is very high and the transparency is high, so the sound image is very pure and clear, and you can hear the center of the music quite well even when it is cloudy.
Highs / Treble
High frequencies are tuned for definition. Extension is not bad.
The high frequency range lacks linearity, so the vertical axis of strings and woodwinds is not stable and sounds shaky and dynamic with an accentuated sense of motion. If you like dynamic highs, it is not bad, but the sense of localization is quite difficult to understand, so it is not quite accurate enough to use for monitoring.
The luminance in the highs is subdued and the subtlety is a bit lacking, so there is no lack of detail, but there is not much finesse.
The high frequencies are a bit less dense and tend to sound scuzzy in some areas.
Sound quality general comment
Original Sound Fidelity: A
Recommendation: A-
Personal preference: A-
The audio-technica ATH-M20x is a very high resolution monitor headphone. Despite its low price, the ATH-M20x has the same level of resolution as ultra high-end headphones, especially in the mid-range.
However, the localization is a bit unreliable, so at least this is not a model that can be used for monitoring and mixing all by itself. For about the same price, the Classic Pro CPH7000 would be easier to use overall. The CPH7000 is more consistent, at least in terms of localization, and the CPH7000 has a better sense of detail and construction, so you should find that the CPH7000 makes your music sound more three-dimensional.
The CPH7000 does not match the ATH-M20x in resolution, but it is still quite high resolution, so for most people its overall performance as a monitor will be superior to the ATH-M20x.
Sound quality features
Pros
Good sense of detail
Excellent resolution
Bright midrange
Good focus on midrange
Dynamic sound
Forward-localized
Cons
Lacks low-frequency depth
Lack of textural accuracy
Difficult to understand localization
Lack of sense of structure

General comment
The audio-technica ATH-M20x is the brand's entry-level monitor headphone, yet it has the resolution of an ultra high-end product. Its sound is designed with an emphasis on brightly focused midrange imaging, and if you like bright sound, you'll like it a lot. However, you may not need to choose the ATH-M20x for monitor headphones, as there are better options at about the same price.