Disclaimer
This review is based on a sample provided by Sivga to convey a sincere quality review to our readers.
No remuneration or compensation, such as a manuscript fee, has been received for publishing this, and it is an honest evaluation based on measurement data from personal testing and personal opinion.
Please read the privacy policy of this website.
Recommended for people like this
People who like a sound with depth
People who like rich, resonant sound
People who value wearing comfort
People who value design
audio-sound Score
Total Score: 8.1 / 10.0
Package: 7.5 / 10.0
Build quality: 8.5 / 10.0
Fitment: 9.0 / 10.0
High range: 7.0 / 10.0
Mid range: 6.0 / 10.0
Low range: 10.0 / 10.0
Less distortion: 9.0 / 10.0
Want to see the score ranking? Click here!
Overview of Austrian Audio Hi-X55
This review will give an overview of Austrian Audio Hi-X55. A complete review of this product can be found here.
Basic Specifications
Frequency range: 5Hz-28000Hz
Impedance: 25Ω
Sensitivity: 118dBspt/V
Features
Austrian Audio has developed headphones/drivers that are recognized around the world. The path of Austrian Audio's first professional headphone development was a series of goals and challenges. But with all our efforts, we succeeded in overcoming them. The Hi-X55 is a completely new design, and each model is "Made in Austria" quality. quality. No off-the-shelf products are used for the drivers or critical components. Everything is manufactured in Austria at Austrian Audio.
The Hi-X55 is an over-the-ear model that offers open sound and a quality fit, featuring 44mm Hi-X drivers with Austrian Audio's proprietary High Excursion Acoustic Technology. The Hi-X55 is robust and easy to maintain for studio use, has low-resilience padding for an excellent fit, and offers Austrian quality that combines tradition with the latest technology.
Offering an exceptionally linear, high-quality listening experience, the Hi-X55 redefines professional monitor headphones.
Main Features
44mm Hi-X driver
In-house developed Hi-Excursion technology for an extremely linear and high-quality monitoring experience
Music Production & Listening
Ideal for listening to high-resolution sources as well as DAW-based music production monitoring
Low-resiliency PADs for superior fit
Slow retention memory foam pads provide excellent fit for extended studio use
Robust enough for studio use
Metal parts for strength and replaceable cables and pads
Folding and rotating mechanism
Folds compactly for maximum portability.
Suitable for a wide range of applications from professional to consumer equipment
25 ohm impedance allows for compatibility with a wide variety of devices, from studio equipment to smartphones.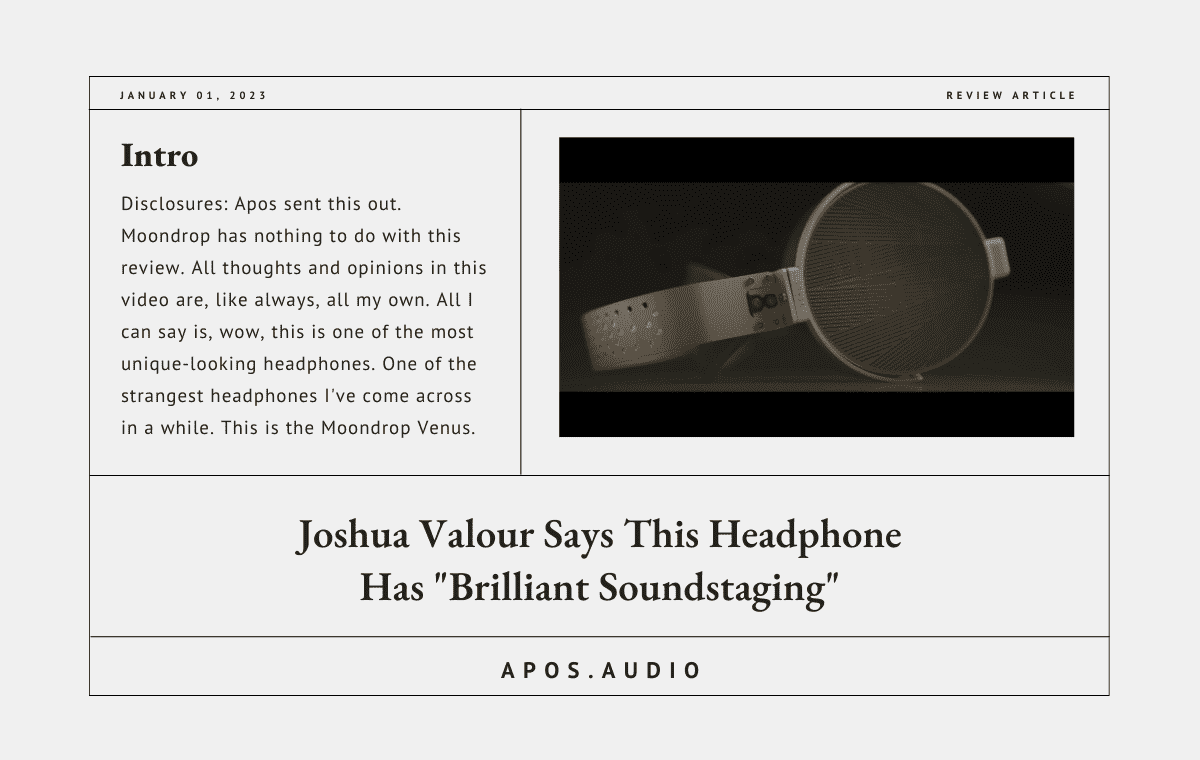 Package
The package is above standard for the price. It seems luxurious.
Package contents
Austrian Audio Hi-X55
Carrying pouch
3.5mm to 6.35mm adapter
Manual

Build Quality
Build quality meets the price level. The build is solid and sturdy, and durability is expected.
Fit
The fit is quite firm. The low rebound ear pads are also very comfortable against the ear.

Sound quality
audio status
Sound quality description
The following review was tested with a FiiO M15.
The Austrian Audio Hi-X55 has a deformed V-shaped sound signature that emphasizes a sense of depth.
Please see here for detailed reviews on sound quality.
Lows / Bass
Low frequencies on the Austrian Audio Hi-X55 are very good for a headphone model, reaching deep and linear enough.
Drum kicks are rather heavy and impactful, and rumble is sufficient to sound realistic and vivid.
Electric bass is also sufficiently black and has excellent spaciousness.
It is rare to find a headphone model with such excellent low frequencies, and this product will be quite appealing to low-frequency lovers.
Mids
The Austrian Audio Hi-X55 has a unique balance that emphasizes the upper midrange slightly near the center. The midrange has a rather difficult adjustment that also sounds extreme in terms of depth, and is too quirky to be reliable as monitor headphones.
The midrange lacks accuracy in both texture and localization and is difficult to understand, and listening to a full orchestral sound source will quickly ruin the composition.
The Beyerdynamic T5p 2nd also tried to create the same extreme sense of depth, and the midrange was difficult to make out, so perhaps this is a typical tuning style of one of the German audio manufacturers, but I think it is better not to use it because it simply makes the structure of music difficult to understand.
Anyway, the headphones are basically useless as monitors; the midrange of the Austrian Audio Hi-X55 is muddled by extreme adjustments, and the sound is muddy, cramped, and dominated by chaos that makes melodies sound inaccurate.
Highs / Treble
The high frequency range of the Austrian Audio Hi-X55 is tuned for monitor headphone-like definition.
They are somewhat more decent than the midrange, but their poor localization reproduction makes them unreliable and unusable for monitor use.
Extensibility is also poor.
Sound quality general comment
Original Sound Fidelity: A-
Recommendation: D
Personal preference: D
If you're thinking of buying the Austrian Audio Hi-X55 as monitor headphones, don't. They are basically just noise generators that make music sound like a mess. Only the low frequencies are so good that they are hard to replace, but buying this just to hear the low frequencies is also almost nonsense.
There are many much more reliable studio monitors available for less money, such as the Classic Pro CPH7000, which has much better monitor characteristics for $50.
Sound quality features
Pros
Sound field with a sense of depth
Good sense of detail
Good resolution
Rich resonance
Heavy bass with depth and weight
Cons
Unreliable and basically useless as monitor headphones
Unnatural localization
Unnatural texture
Lacks high-frequency extension

General comment
The Austrian Audio Hi-X55 is a monitor headphone that shines with a low frequency range that excels in depth and massiveness, and gives a rich, resonant sound with a unique depth soundstage. It should be noted, however, that they do not excel in both texture and localization, making them quite unreliable for use in monitoring applications.
Austrian Audio Hi-X55