Disclaimer
This review is based on a sample provided by Sivga to convey a sincere quality review to our readers.
No remuneration or compensation, such as a manuscript fee, has been received for publishing this, and it is an honest evaluation based on measurement data from personal testing and personal opinion.
Please read the privacy policy of this website.
Recommended for people like this
People who like bright sounds
People who like rich, resonant sound
People who value resolution
People who value transparency
People who value comfort
People who value design
audio-sound Score
Total Score: 8.0 / 10.0
Package: 7.5 / 10.0
Build quality: 8.5 / 10.0
Fitment: 8.5 / 10.0
High range: 9.0 / 10.0
Mid range: 6.0 / 10.0
Low range: 7.0 / 10.0
Less distortion: 9.5 / 10.0
Want to see the score ranking? Click here!
Overview of Austrian Audio Hi-X50
This review will give an overview of Austrian Audio Hi-X50. A complete review of this product can be found here.
Basic Specifications
Frequency range: 5Hz-28000Hz
Impedance: 25Ω
Sensitivity: 118dBspt/V
Features
Closed on-ear monitor headphones
The Hi-X50 on-ear model offers direct sound & a tight fit and features 44mm Hi-X drivers with Austrian Audio's proprietary High Excursion Acoustic Technology. It is robust and easy to maintain for studio use, has low-resilience padding for an excellent fit, and offers Austrian quality that combines tradition with the latest technology.
Delivering an exceptionally linear, high-quality listening experience, the Hi-X50 redefines professional monitor headphones.
Main Features
44mm Hi-X driver
In-house developed Hi-Excursion technology for an extremely linear and high-quality monitoring experience
Music Production & Listening
Ideal for listening to high-resolution sources as well as DAW-based music production monitoring
Low-resiliency PADs for superior fit
Slow retention memory foam pads provide excellent fit for extended studio use
Robust enough for studio use
Metal parts for strength and replaceable cables and pads
Folding and rotating mechanism
Folds compactly for maximum portability.
Suitable for a wide range of applications from professional to consumer equipment
25 ohm impedance allows for compatibility with a wide variety of devices, from studio equipment to smartphones.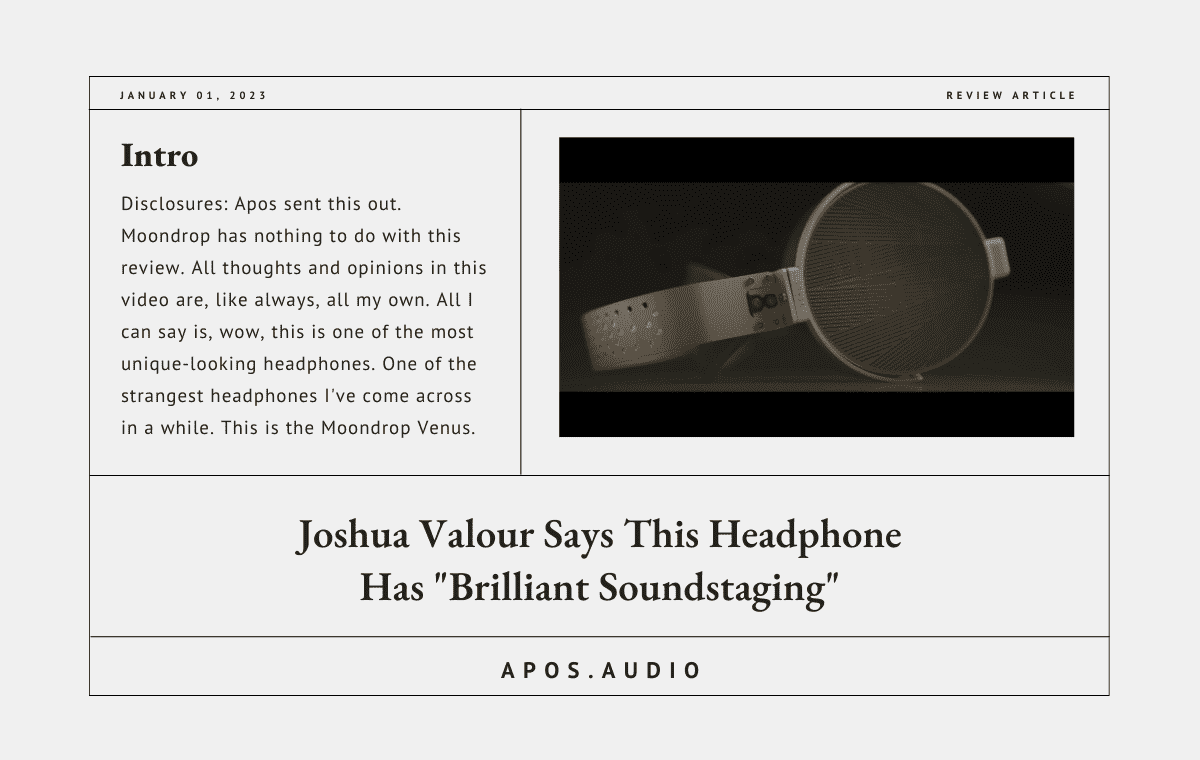 Package
The packaging meets the price standard. At this price, I would have liked a more respectable carrying case.
Package contents
Austrian Audio Hi-X50
Carrying pouch
3.5mm to 6.35mm adapter
Manual

Build Quality
Build quality meets the price level. The build is solid and sturdy, and durability is expected.
Fit
The fit is quite firm. The low rebound ear pads are also very comfortable.

Sound quality
audio status
Sound quality description
The following review was tested with a FiiO M15.
The Austrian Audio Hi-X50 has a midrange-full sound signature.
Please see here for detailed reviews on sound quality.
Lows / Bass
The low frequencies of the Austrian Audio Hi-X50 lack depth and are much weaker than the midrange, even in terms of presence.
Drum kicks are shallow, lacking in realism and sounding light, but the rhythmic feel is easy to understand.
The electric bass is warm and soft, with a live sound, but lacks tightness and realism.
If low frequencies are important to you, you may want to buy the Hi-X55. When it comes to low frequencies, the Hi-X55 is very good.
Mids
The Austrian Audio Hi-X50 has a unique balance that emphasises the area around the centre of the midrange; it is thought to use the same drivers as the Hi-X55, and although the difference in housing construction has an effect, the adjustment is basically the same as on the Hi-X55. In other words, the mid-range of the Hi-X50 has a rather esoteric adjustment that also sounds extreme in terms of depth, and is too habitual to be significantly reliable as monitor headphones. They sound flat and cramped, and songs with a lot of information are particularly difficult to hear.
They lack precision in both texture and localisation, with an incomprehensible midrange that quickly breaks down when listening to sources such as full orchestras.
If you use it as a hobby, you can listen to it however you like, but if there was a studio using this as their main system, I would feel nothing but uneasy. It would be quite difficult to expect these headphones to do the job of studio monitors, at least without proper adjustment.
Fortunately, the Sonarworks Sound ID Reference is compatible with the Hi-X50; as of February 2023, the Hi-X55 is not, so Sound ID users might as well use the Hi-X50. However, it would be better to use other compatible headphones if that's the case.
Incidentally, Sonarworks' review article on the Hi-X50 also criticises the midrange, and the score doesn't improve much when adjusted with Sound ID.
Highs / Treble
The Austrian Audio Hi-X50's high frequencies are tuned for monitor headphone-like definition.
Unlike the complex and esoteric midrange, the high frequencies are fairly decent. At least in the highs, the Hi-X50 is better than the Hi-X55, with more accurate localisation and spacious extension. Detail is good, with a good level of subtlety and a natural level of exhilaration.
Attenuation is natural and there are no weird peaks like with the Hi-X55, so the extension of violin and woodwind sounds is natural, and the grain of the hi-hat is quite clean.
The aforementioned Sonarworks also states that the high frequency adjustment is of an excellent standard, and I agree.
Sound quality general comment
Original Sound Fidelity: S-
Recommendation: C-
Personal preference: C-
If you're thinking of buying the Austrian Audio Hi-X50 as a monitor headphone, don't - it's considerably more decent than buying the Hi-X55, but still a fairly unreliable product as a studio monitor.
Austrian Audio's challenge is to improve the midrange, which is so bad that, if this is achieved, it could make for a very different assessment of future products. At the very least, the Hi-X50 delivers studio-grade clarity and resolution, and the overall fidelity of the original sound is high, so there are glimpses of Austrian Audio's product becoming a big deal if the critical midrange issue is overcome.
The Hi-X50 is unfortunately a fatally useless product as a studio monitor, but that doesn't mean that Austrian Audio's future doesn't look promising.
Sound quality features
Pros
Spritely, well extended high frequencies
Excellent original sound fidelity
Good sense of detail
Excellent resolution
Rich resonance
Bright midrange
Clear sound with ultra-low distortion
Cons
Unreliable and basically useless as monitor headphones
Unnatural texture
Lacks low-frequency depth

General comment
The Austrian Audio Hi-X50 delivers clear studio-grade sound with very high resolution and low distortion, and the overall sound balance is highly refined with good original fidelity and build quality. However, the midrange is critically poor, cancelling out all the virtues such as excellent original fidelity, making it quite unreliable and unusable as a studio monitor.
Austrian Audio Hi-X50