Disclaimer
This review is written based on a "private purchase" or "product rented for a price".
No remuneration or compensation, such as a manuscript fee, has been received for publishing this, and it is an honest evaluation based on measurement data from personal testing and personal opinion.
Please read the privacy policy of this website.
Recommended for people like this
People who value sound balance
People who value resolution
People who like bright sound
People who value ANC performance
People who value communication quality
People who value cost performance
Overview of SoundPEATS T3
This review will give an overview of SoundPEATS T3. A complete review of this product can be found here.
audio-sound Score
Total Score: 8.7 / 10.0
Package: 8.0 / 10.0
Build quality: 8.5 / 10.0
Fit: 8.5 / 10.0
High range: 9.0 / 10.0
Mid range: 8.5 / 10.0
Low range: 9.0 / 10.0
Less distortion: 8.0 / 10.0
Communication quality: 8.5 / 10.0
Active noise canceling: 8.0 /10.0
Want to see the score ranking? Click here!
Basic Specifications
Continuous / maximum playback time: 5.5h / 19h
Waterproof performance: IPX4
Supported codecs: SBC
Features of SoundPEATS T3

ANC wireless earphones that everyone can have ― SOUNDPEATS T3

Have you ever experienced the stress of listening to music while riding a train because of the running noise?
SOUNDPEATS new, fully wireless earphones with active noise cancellation are finally here!
AI ENC Call Noise Cancellation support, allowing your voice to reach the person you are talking to on the phone more clearly.
Hear what you want to hear and deliver what you want to deliver, wherever you are.
Try SOUNDPEATS T3 and see for yourself.
[Active Noise Cancelling. Stay Focused] - A simple tap on the SoundPEATS T3 earbuds to create your moment of calm. Enjoy peace whenever you need it most or experience the true quality of your favorite albums without interruption. The feedforward noise-canceling mics create reversed sound waves to cancel unwanted noise by up to 24dB and stay at 15dB in 40-700Hz.
[Transparency Mode. Be Alert] - Quick switch among 3 modes (Normal / ANC / Transparency) by simply taping the left earbud as needed. Thanks to the transparency mode, you can be aware of what's happening around you, from street to office, while still enjoying the music.
[Sound+ AI. Smooth Communication] - Adopt AI environmental noise cancellation arithmetic by Sound+, the leader and innovator of intelligent hearing, SoundPEATS T3 can pick up your voice precisely and reduce the ambient noise accurately to allow you to talk freely even in noise.
[Bluetooth 5.2. Extended Enjoyment] - Equipped with the latest BES2500 chip and Bluetooth 5.2 to support both active noise canceling and ENC at low consumption with averagely under 5mA to realize an optimal combination of compact design and long-lasting. The T3 earbuds work around 5.5 hours per charge and get another 2 recharges from the case.
[Exceptional Sound. Immersive Experience.] - The built-in 10mm large driver delivers an outstanding pleasant sound. Along with the ergonomic design and sensitive touch control to enrich your listening experience with crystal clear human voice, rich musical instruments details, lossless highs, mellow bass, and balanced frequencies.
About SOUNDPEATS
Started in 2010, SoundPEATS is a renowned audio brand that has been committed to the pursuit of the ultimate original sound reproduction through intelligent technology and sophisticated manufacturing processes for years.
Due to excellent sound quality and ergonomic design, SoundPEATS' products have been sold in more than 30 countries, successfully bringing exciting and energetic sound to more than 10 million music lovers.
Advanced Tech
Adopt the latest BES2500 chip with Bluetooth 5.2 to support both active noise canceling and AI algorithm for calls, and to ensure stable and fast transmission at low consumption.
Smooth Communication
AI environmental noise canceling technology inside redefines wireless calls. It helps enhance the clarity during calls and make your calls as smooth as face-to-face chat.
Deep Noise Cancellation
Cancel out the car noise, people talk and low frequency booming noises while in the subway, on the train or airplane and allow you to enjoy the view along the way.
Light Noise Cancellation
Filter the light noises, such as computer and air conditioning, in the office, library, and coffee shop, to provide you a quiet and private space and let you stay focused.
package
The package meets the price level.
Package contents
There is no shortage of accessories. The package contains the following:
SoundPEATS T3
Charging case
Eartips
USB Type-C cable
Manual
Build quality
Build quality meets price standard.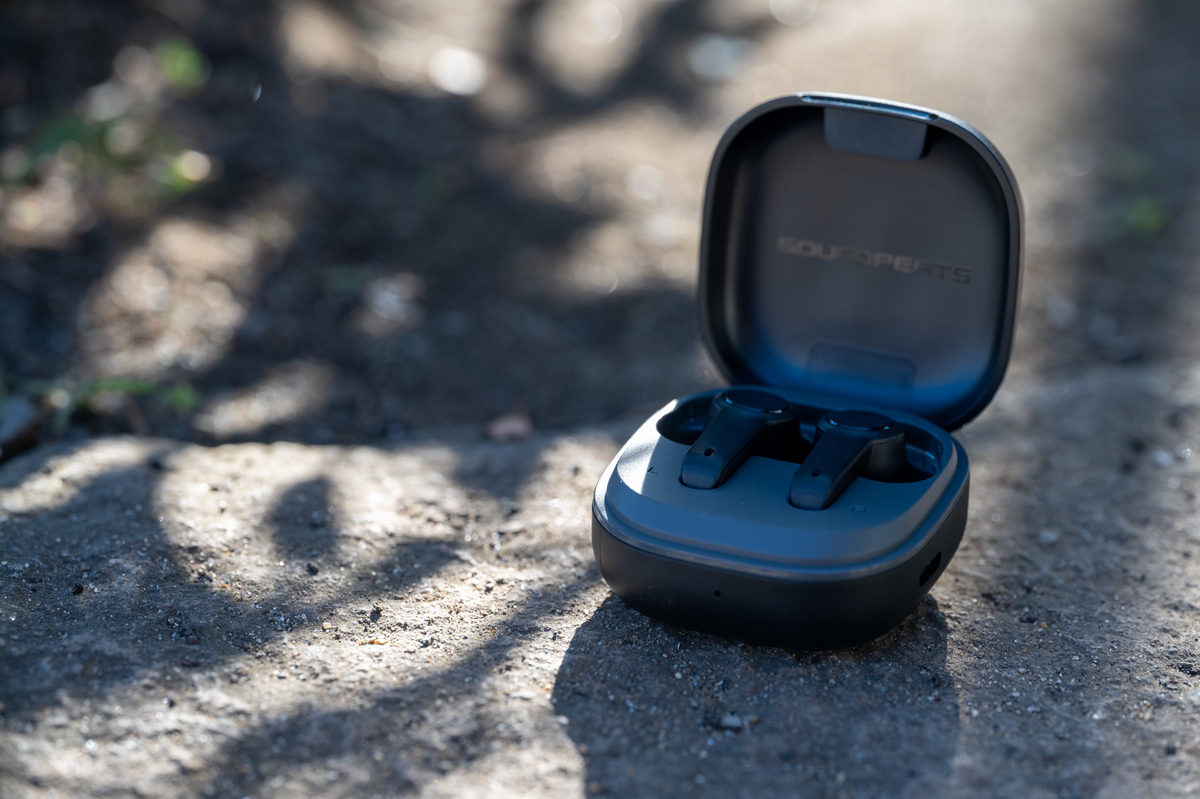 Fit
The fit is good.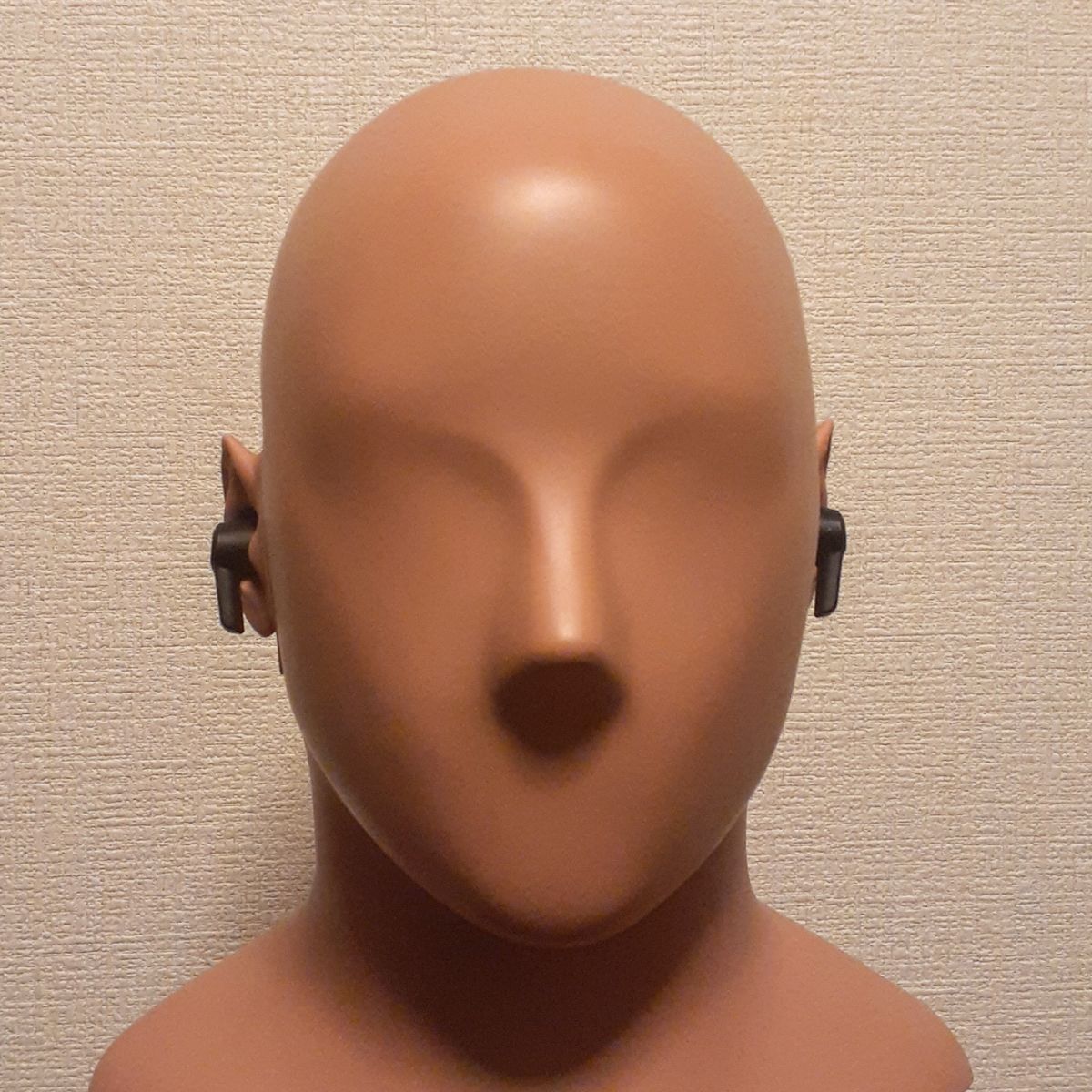 Connection quality
I tested it by connecting it to a Cayin N6II/E02 with SBC.
I don't know because I haven't been in crowds, but it is stable in the home. Distance tolerance is excellent, and the connection is seamless and intact even at a distance of about 5 meters. The connection is almost always good across the obstruction, but is slightly more prone to breakage.
There may be a small amount of background noise, but most people probably won't notice it.
Interface/operation
The operating interface is a touch type.
| | |
| --- | --- |
| Power ON | Open the charging case lid |
| Power OFF | Store the earphones in the charging case and close the lid |
| Pairing | Automatic pairing mode if there is no connection destination when power is turned on |
| Song playback | Tap the multi-function button twice |
| Stop playback | Tap the multi-function button twice |
| Forward song | Press and hold the right multifunction button for 1.5 seconds |
| Volume + | Tap the right multifunction button once |
| Volume - | Tap the left multifunction button once |
| Answer call | Tap the multi-function button twice |
| End call | Tap the multi-function button twice |
| Activate voice assistant | Tap the multi-function button three times |
| Switch between ANC and Hear-Through | Press and hold left multifunction button for 1.5 seconds |
Active noise canceling performance
The SoundPEATS T3's ANC performance is of an excellent standard for its price range. It does reduce overall outside noise, and while the nominal ANC specs are modest at -24dB, it actually seems to perform quite well. In fact, when I tried it myself, it sounded quite effectively reduced overall, including low frequencies.
Sound quality
REW Frequency Response
audio status
Sound quality description
The following review was tested on a FiiO M15 with an  connection.
SoundPEATS T3 has a near-neutral, midrange-full sound signature.
Please see here for detailed reviews on sound quality.
Lows / Bass
The low frequencies of the SoundPEATS T3 reach fairly deep and linear, with excellent perspective, but do not reach the real heavy bass.
On balance, the low-frequency presence is adjusted to a level that is almost balanced or slightly weak with the midrange, making it quite suitable for everyone.
Drum kicks are heavy enough and impactful enough, but are less thick and a bit slim. Rhythms are bright and clear, but a little shallow and lacking in realism.
The electric bass is also bright, but the blackness is rather firm. It lacks a bit of spread.
It is a bit expansive at the bottom, but in general it will satisfy low-frequency lovers to a certain degree. However, it will be a bit lacking for the severe low-frequency enthusiast.
Mids
The midrange of the SoundPEATS T3 is tuned with a neutral line in mind, and the texture is quite accurate. It is also quite good in terms of resolution and clarity. In particular, the resolution is as high as the QCY T17 in this price range.
Overall, the midrange is bright and easy to hear near the front. However, the sense of edge tends to be a bit lacking, and the tightness is also a bit poor. As a result, the overall contour of the instrumental sound is a little loose, and in some places the sound has poor separation, giving the impression of a lumpy sound, and the sharpness of the snare may be lacking.
As a result, the midrange tends to give an overall impression of bright and blurred contours with a slight halation.
Vocals are a little tender in consonants overall, but only sibilance is likely to sound rather strong. This may give the impression of being somewhat crass. However, the sting is quite controlled, so you will almost certainly not feel any pain in your ears.
The weakness of the T3 lies in the fact that its midrange quality is probably not the best of the whole, even though the midrange sounds quite prominent in the whole.
Highs / Treble
The high frequencies of the SoundPEATS T3 are of a relatively good standard in terms of extension.
The sense of definition is quite good, and there is no sense of buried detail. Overtone extension is natural, and cymbal crashes are extended and well-spaced, but subtlety can be a bit lacking.
Localization is quite good, with fairly excellent high-frequency adjustment.
Sound quality general comment
Original sound fidelity: A-
Recommendation: A
Personal preference: A-
The SoundPEATS T3 earphones have excellent resolution and good sound balance. The quality of the midrange, which is supposed to sound the best, is a bit poor overall, but in general the overall sound is smooth and natural, well tuned, and shows the maturity of SoundPEATS' tuning technology.
Sound quality features
Pros
Excellent sound balance
Excellent sound image consistency
Bright and cheerful
Excellent resolution
Good original sound fidelity
Sufficiently deep bass
Mild listening comfort
Cons
Lacks a sense of construction.
Needs more heavy bass
General comment
If you are looking for a low-cost fully wireless earphone that is compact, portable, and functional, the SoundPEATS T3 is a pretty strong choice. With practical active noise canceling performance, high resolution and balanced sound, and good communication quality, it is a pretty good entry-level SoundPEATS product.
Purchase Link