Disclaimer
This review is based on a sample provided by Yu9 Audio to convey a sincere quality review to our readers.
No remuneration or compensation, such as a manuscript fee, has been received for publishing this, and it is an honest evaluation based on measurement data from personal testing and personal opinion.
Please read the privacy policy of this website.
Recommended for people like this
People who like near-field sound
People who want earphones for vocal songs
People who want earphones for practicing musical instruments
People who are looking for earphones for ASMR, voice drama, or narration
Musicians and performers who want excellent stage monitors
People who value textural expression
Etymotic Research fans
Overview of Yu9 U-556
This review will give an overview of Yu9 U-556. A complete review of this product can be found here.
audio-sound Score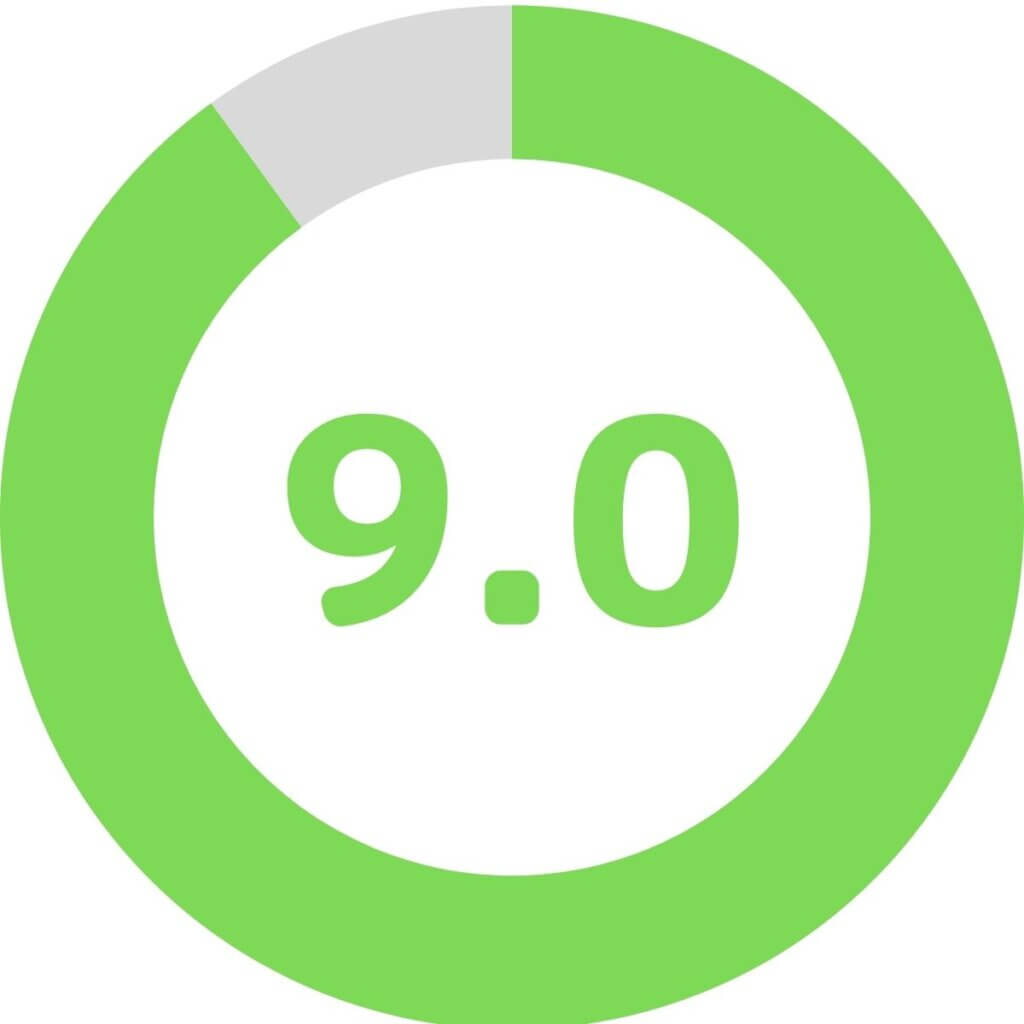 Total Score: 9.0 / 10.0
Package: 8.5 / 10.0
Build quality: 8.5 / 10.0
Fitment: 9.5 / 10.0
High range: 8.0 / 10.0
Mid range: 10.0 / 10.0
Low range: 9.0 / 10.0
Less distortion: 7.5 / 10.0
Cost performance bonus: 11.5 / 10.0
Want to see the score ranking? Click here!
Basic Specifications
Frequency response: 20Hz to 16kHz
Impedance: 116Ω
Sensitivity: 116.5dB/Vrms
Cable connector: 0.78mm 2pin
package
Packaging meets price standard. The outer box is simple, but made of paper and easy to dispose of. The accessories are fairly complete.
Package contents
Yu9 U-556
Many ear tips
Carrying case
Cleaning cloth
Cleaning tool
Cable clip
Manual
Build quality
The build quality of the exterior is above the standard of the price range.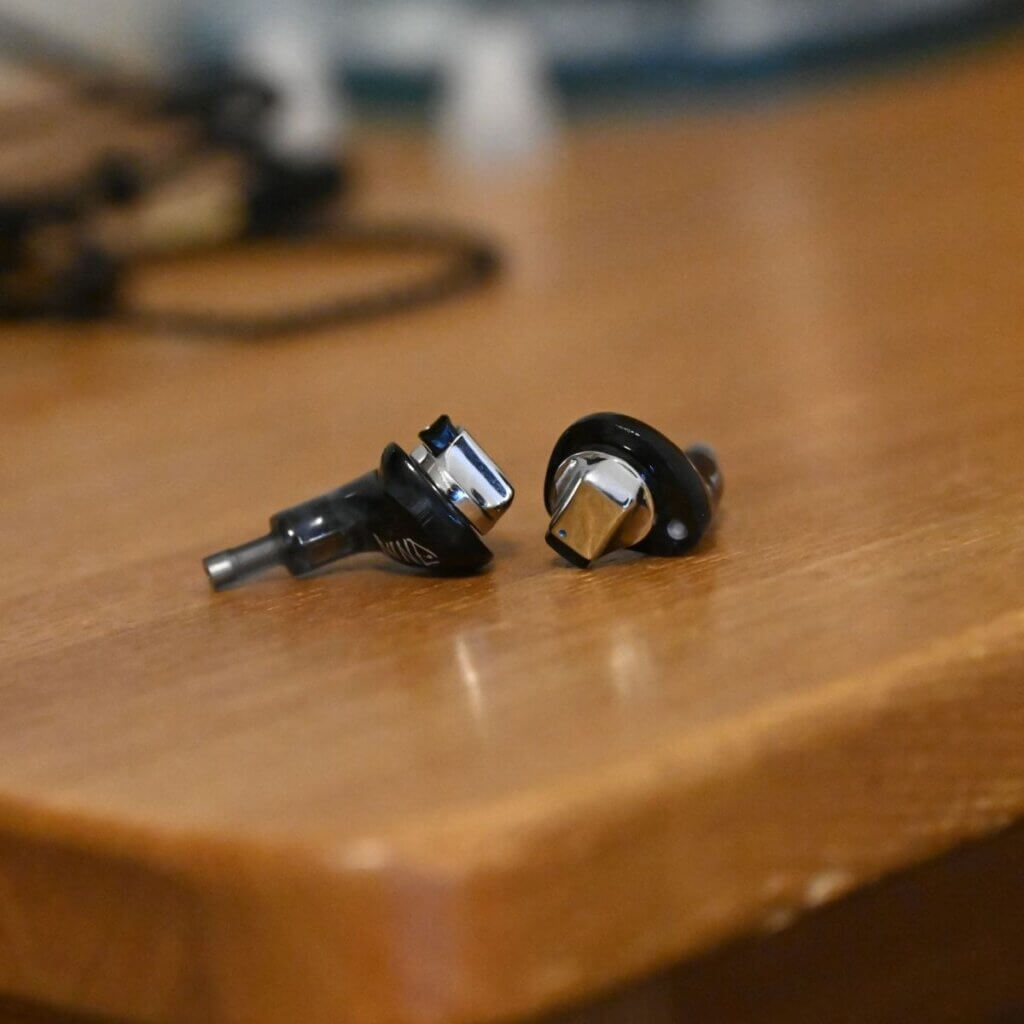 Fit
The fit and sound insulation are quite excellent. However, it is not at all suitable for those who do not like to put the earpiece deep into the ear.
Sound quality
REW Frequency Response
Sound quality description
In this review, I use the standard eartips size L and drive it with the FiiO M15.
Yu9 Audio describes the U-556 as a reinterpretation of the Etymotic Research ER4B with a comfortable listening balance. In fact, the balance is so good that the midrange, which can sound somewhat loud in Etymotic target, becomes neutral and natural sounding.
Please see here for detailed reviews on sound quality.
Sound quality general comment
Original Sound Fidelity: S-
Recommendation: S-
Personal preference: A+
The Yu9 U-556 is proof that Yu9's passion and research for Etymotic earphones is real, bringing Etymotic's original sound closer to the natural speaker listening experience and improving the midrange texture to a more natural one. Yu9's deep knowledge of Etymotic's sound is evident in the U-556.The evolution of the U-556 from the U-554 should be enough to show that Yu9 has a deep understanding of Etymotic's sound.
The SoundPEATS Mini, on the other hand, also starts with the Etymotic sound, but has chosen to improve the low and high frequencies, sacrificing texture for better localization, definition, and, above all, most importantly, they chose to improve the range, which is the weak point of the Etymo sound. It is difficult to say which is better, but the SoundPEATS Mini's sound suggests that the U-556 still has room for improvement.
Of course, making these adjustments is ultimately a move away from the Etymotic sound, so perhaps we should be pleased that the careful and thoughtful adjustments Yu9 has demonstrated with the U-556 are within the range of what should be welcomed by fans of the original.
Sound quality features
Pros
High original sound fidelity
Near-perfect near-field sound
Mild highs
Good vocal focus
Excellent textural representation
Monitor-like low frequencies
Forward localization
Excellent sound image consistency
Cons
Lacks expandability
Lacks low-frequency depth
Lacks clarity, which may be insufficient for monitoring purposes
General comment
The Yu9 U-556 is an Etymotic-like IEMs with excellent textural expression and has a sound that beats the original ER4B in that it is more accurate in the midrange. For more purist Etymotic fans, I recommend the U-554, but for those seeking a superior IEMs, I recommend the U-556 over the U-554.
Purchase link
Yu9 Audio U-556
$136.00

amazon.com